When Chrissy Teigen's new baby
Miles Theodore
was born last month, the bundle of joy entered the world three weeks earlier than expected. He was so small, Chrissy even
joked on Twitter
that she'd have to learn how to sew since she can't find clothes to fit him. On Wednesday, June 6—the day he was supposed to be born—the model dedicated a hilarious yet sweet Instagram post to her son and why she thinks he decided to arrive so early.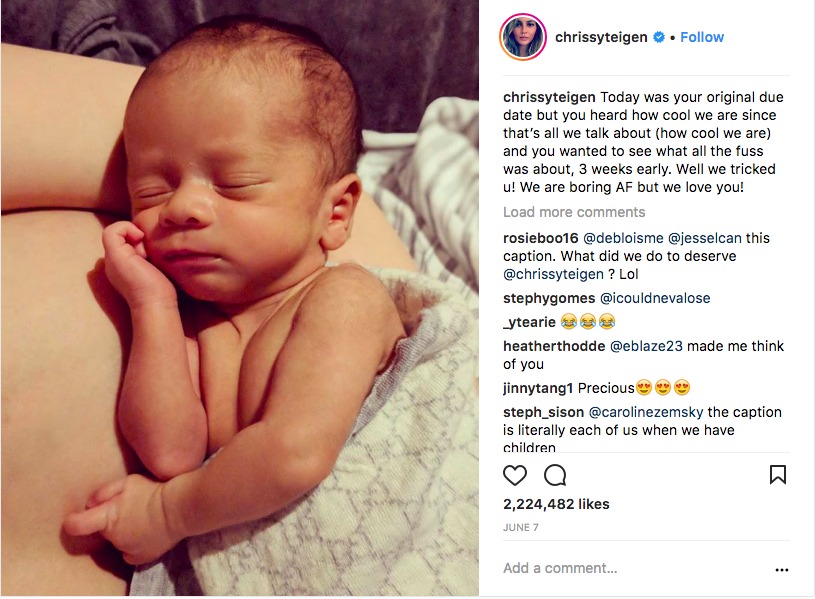 Source: Instagram
In the post, Chrissy playfully called out her little one. "Today was your original due date but you heard how cool we are since that's all we talk about (how cool we are) and you wanted to see what all the fuss was about, three weeks early," she wrote. But she wants him to know the joke's on him. "Well, we tricked you! We are boring AF but we love you!
A mom who is a model, TV personality, cookbook author and social media extraordinaire, and a dad—John Legend—who's a Grammy-winning singer, songwriter, musician, and most recently, actor? Sounds more than cool to us!
In addition to Miles, Chrissy and John have an adorable daughter,
Luna
, 2.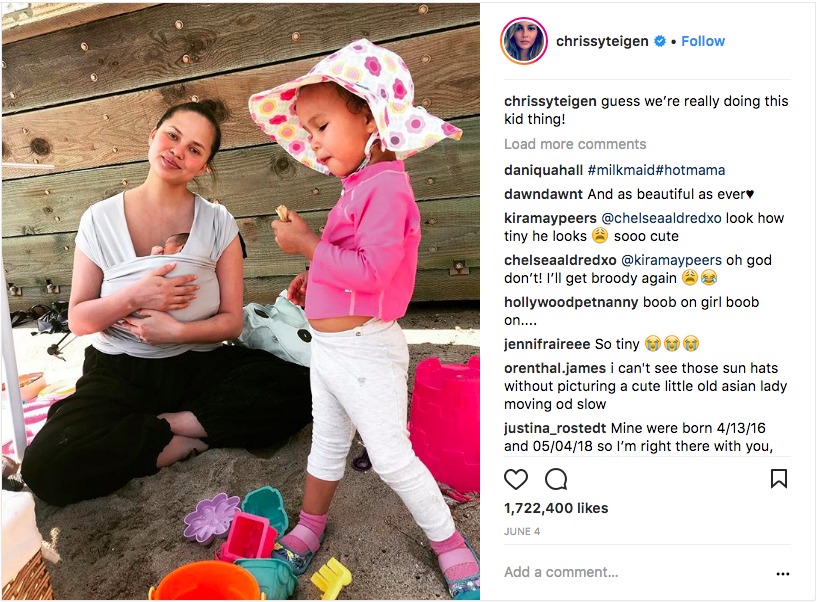 Source: Instagram
She also shared another gem: a photo of herself wearing mesh underwear from the hospital, which she calls "Asian Pear Underwear," while holding baby Miles in one arm and an actual Asian pear in another. The comparison is a reference to comedian Ali Wong's latest Netflix special, Hard Knock Wife, where she says the infamous underwear is made out of the same material as the mesh wrapping Asian pears are sold in.
Motherhood isn't the most glamorous job in the world, but leave it to Chrissy to find the humor and light in every parenting situation.
This article originally appeared on Working Mother.
Working Mother is mentor, role model and advocate for the country's more than 17 million moms who are devoted to their families and committed to their careers. Through our website, magazine, research, radio and powerful events, Working Mother provides its readers with the community, solutions and strategies they need to thrive.