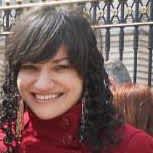 2.3k
On the first Friday of March, many employers honor their employees by celebrating Employee Appreciation Day. Though not an official holiday, many leaders and managers use the day as an opportunity to recognize the hard work and dedication of their staff. This year, it falls on March 1st.
How can you show your employees how much you value them and their contributions to your organization? Here are nine ways to celebrate Employee Appreciation Day.
What Is Employee Appreciation Day?
Employee Appreciation Day is a way for employers to celebrate and show their employees appreciation. Organizations or managers might hold parties and events, offer tokens of gratitude such as treats or smalls gifts, or show their employees how much they value them in other ways.
When Did It Start?
Bob Nelson, a founding board member of Recognition Professionals International, a professional association for business and human resources professionals who want to engage in employee recognition, created Employee Recognition Day together with his publishing house, Workman Publishing, in 1995.
Why It Is Important
Enjoyment of work often leads to greater productivity, collaboration, motivation, and dedication among employees. This holiday is a way to show employees that you value them, which in turn will make them more satisfied with their jobs.
Furthermore, employees who feel appreciated are often more likely to have an affinity with their workplaces, which could lead to better staff retention. This suggests that recognizing your staff through vehicles like Employee Recognization Day could mean less turnover, and given the cost associated with hiring and training new employees, all employers should strive to boost morale to keep employees happy and loyal to their organizations. It's a win-win for you and your staff.
How to Plan Employee Appreciation Day at Work
There are many ways to celebrate Employee Appreciation day in and out of the office. Below are nine suggestions for making your celebration a festive one, but be creative and come up with ideas that are the most suitable for your organization and team, too.
1. Bring in snacks or breakfast.
Who doesn't love treats? Bringing in bagels, donuts, coffee, tea, juice, pastries, and other snacks or breakfast foods will give everyone a boost. Put them out in a public area that encourages your employees to congregate, since doing so will also encourage coworkers to talk to each other. This will help facilitate stronger team bonds and keep people engaged.
2. Give everyone a small gift.
Gifts can go a long way in helping people feel appreciated. You don't need to break the bank to show your employees a little recognition. If you can personalize the gifts to your employees' tastes and interests, that's even better. You might, for instance, buy chocolates for the employee with a sweet tooth or a dog-of-the-month calendar for the dog lover in the office. Try these ideas for gifts for coworkers or these evergreen Secret Santa picks for the office.
3. Hold team-building activities.
Team-building activities don't have to be corny. Try some fun ones that encourage your employees to interact and also help build problem-solving, collaboration, and communication skills in team members. Some suggestions include:
• Escape Room
• Office trivia
• Volunteering as a group
• Board games
Check out these other team-building activities for your team as well.
4. Have a half day.
Why not give your employees what they really want: time for themselves? Encourage your employees to relax and take some "me" time by giving them a half day on Employee Appreciation Day.
5. Go out to lunch.
Take your employees out to lunch at a nice restaurant. This is another good option that encourages them to interact with each other.
6. Treat your staff to dinner, happy hour, or karaoke.
Again, going out for a meal or drinks after work facilitates team bonding, which makes for a more engaged, close-knit, and ultimately happy staff. Or, head to a favorite karaoke spot near the office; nothing says team-building like people making a fool of themselves in front of their coworkers—all in good fun, of course! (You make even discover some genuinely talented employees in the group, too.)
7. Have a party in the office.
If you can't make it out to another venue, why not throw a party in the office? Use a boardroom or other space large enough to accommodate your group, and bring in food and drinks to offer to your staff. You could also have it catered or make it a potluck. Don't forget to decorate to make your space more festive!
8. Write personalized thank you notes.
Nothing says thank you like, well, actually saying thank you! Write your employees individual notes telling them how much you appreciate their hard work and dedication. Make the notes more personal by calling out a few specific qualities.
For example, if one of your employees always goes the extra mile to make new hires feel more welcome, mention that you've noticed this attribute. If another is the go-to technology troubleshooter, tell her how much you appreciate that she has taken on a role that is not required of her. Your employees will feel appreciated and seen if you demonstrate that you notice their everyday accomplishments in addition to the big ones.
9. Recognize your employees year-round.
Don't limit employee appreciation to one holiday! Remember to show your employees how much you value them every day through both small and large gestures. Some tokens of appreciation and benefits might include:
• Wellness reimbursement and other health and fitness benefits
• Health insurance plans that accommodate all types of employees
• Free company swag or other products your organization produces
• Time off or other recognition for milestone work anniversaries
• Summer Fridays
• Generous vacation leave
• Birthday celebrations and free food in the office
• Flexible work arrangements, telecommuting benefits, and alternatives for people, such as working parents, who juggle many responsibilities
• Generous parental leave policies
And, of course, don't forget to say "thank you" as frequently as possible. It's a gesture that doesn't take much effort or time but can go a long way!