When Christine Michel Carter started her career in Marketing, her then-CEO told her she'd never make more than $25,000 a year for her work. Now, as a Global Marketing Strategist who runs her own firm,
she not only makes the salary she deserves — she's also been able to be a beacon of light for mothers across the globe as an author and content creator.
Below, Carter shared her journey to entrepreneurship, the people who inspire her and how she unwinds. She also gave us insight into what makes a meaningful career, and what it really means to give back.
Fairygodboss of the Week: Christine Michel Carter
Author and Global Marketing Strategist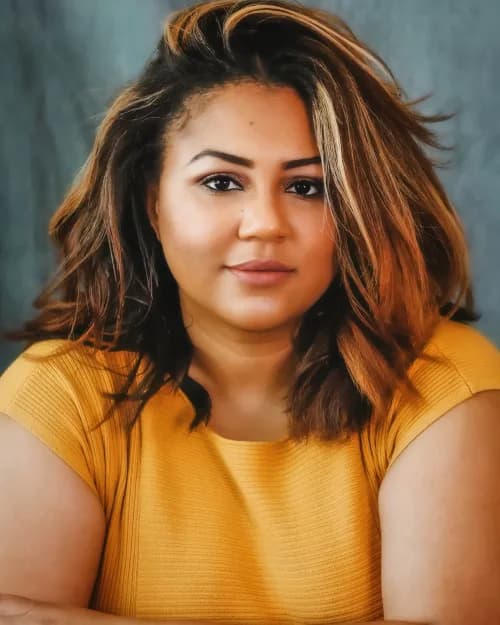 Tell us a little about your career. How did you get where you are now?
I officially started my career as a marketer in 2007. I worked for a regional retailer with no marketing department and prepared for the then-CEO a 40+ page proposal advocating for the department, with me as director. I proposed a $40K salary, but he told me no one would ever pay me a salary of more than $25K for my marketing strategies. I naively accepted the offer, thinking I was inferior to other professionals.
After a few months into the role, I became more confident and started my own retail marketing firm. I resigned as Director of Marketing and managed to even be featured in EBONY. When I chose to return to corporate America full-time for a new opportunity in 2015, I was offered a salary making over 3x more than the one I was told I'd never exceed.
Without that narrow-minded view, faith in myself and the support of friends and family, I wouldn't have had the courage to step out on my own. Had I listened to someone else's no, I would be making tens of thousands of dollars less than I'm making now.
What's an accomplishment that you are proud of?
I have interviewed the first female Vice President of the United States. I have worked on maternal initiatives with the most powerful Black woman in American political history.
What's the No. 1 career tip that you'd like to share with other women?
"Don't limit yourself to someone else's opinion of your capabilities." - Steve Maraboli
Why do you love where you work?
I have a purpose-driven mission rooted in health and wellness. As "the global mom activist" for the past decade, I give working mothers around the world positive, insightful content to make them feel confident and understood. Regardless of the title, it's important for society to understand that ALL mothers are, in fact, working mothers. I believe changing the narrative will help moms reduce their stress, raise loving children and thus … change the world.
Who is your Fairygodboss? Why?
In my mind, former President Barack Obama. My forever mentor once said: "Mothers are the rocks of our families and a foundation in our communities. In gratitude for their generous love, patient counsel, and lifelong support, let us pay respect to the women who carry out the hard work of motherhood with skill and grace, and let us remember those mothers who, though no longer with us, inspire us still."
It takes a tremendous amount of intellect and foresight to see the importance of women in America. We're realizing what neglecting this gender has cost us amidst this global pandemic.
What do you do when you're not working?
I'm hopefully binge watching The Office in my bed.
If you could have dinner with one famous person — dead or alive — who would it be?
Beyoncé Giselle Knowles-Carter. Then, now, and always. #Beyhive
What's your karaoke song?
Single Ladies by... who else?
What's your favorite movie?
What book would you bring with you on a deserted island?
My own, MOM AF, since I'm all alone on the island. I'd use it to remind me of the hilarious times I shared with those closest to me.
What's your go-to self care activity?
Bubble baths with oils, dim lights, red wine, Sade and an excessive amount of Pinterest scrolling.