As 2021 is coming to a close, we're reflecting on this year and all of the impactful connections you made, stories you shared and read, and career goals you achieved. Fairygodboss is an authentic career space for all women, which means we're nothing without our supportive, empowering community — and that means you.
Thank you for making 2021 such an incredible year. Here's to celebrating all that you did!
By the numbers…
17 million users

14,000 career questions asked

95,000 pieces of advice given

275,000 likes to show support

1,659 messages sent

1,771 connections accepted

8,700 career articles read

2.1 million job searches for open roles at our 225 partner companies
What you discussed most...
You shared times when you left situations that no longer suited you and found better opportunities that aligned with your goals.
You told us about your job search process, and we want to congratulate everyone for making bold steps towards finding the right career and company for themselves.
You discussed setting your boundaries, communicating your needs, and asserting yourselves.
You navigated new norms and shared some stellar career advice — in fact, you shared the best career advice you've ever received.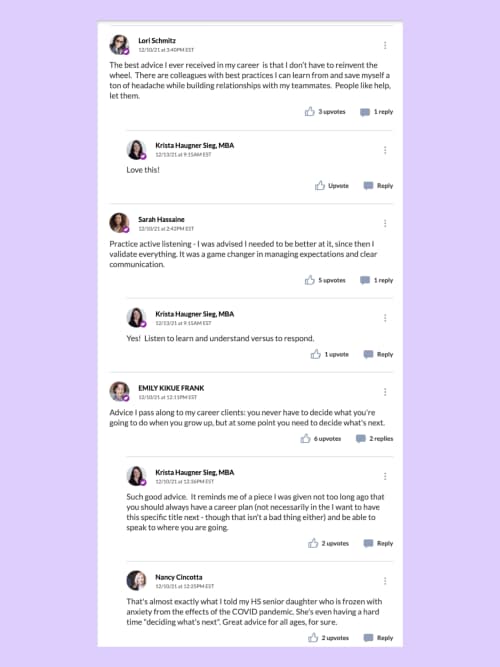 What you read the most...
You learned what red flags recruiters watch out for in interviews — and what insightful, impressive questions to ask instead.
You read about the signs that a job is having a negative effect on your mental health and how to cope.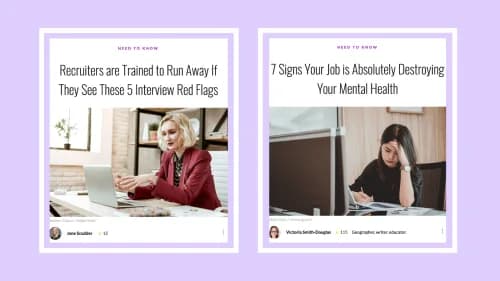 You learned what interviewers can't ask you, even during a pandemic, and found over 20 high-paying jobs you can do entirely from home.
You got more respect after adding this one word to your conversations — and learned some expert professional communication advice.
Onto the next one...
From all of us at Fairygodboss, thank you for being a part of our community and helping other women achieve their career goals this year. We can't wait to see what's in store for 2022.