Unfortunately, discrimination against pregnant women is still an issue and you should know your basic rights and protections under the Pregnancy Discrimination Act of 1978 (PDA). The EEOC (Equal Employment Opportunity Commission)'s latest guidance (updated summer of 2014) lays out the ways in which pregnant employees are protected against discriminatory behavior and retaliation in the workplace. According to Vox's analysis of EEOC data, it seems that the incidence of pregnancy discrimination has been rising in recent years.
How often claimants benefit from pregnancy discrimination complaints
Number of "merit resolutions" in pregnancy discrimination claims - findings in favor of complaining parties and /or that their claims have merit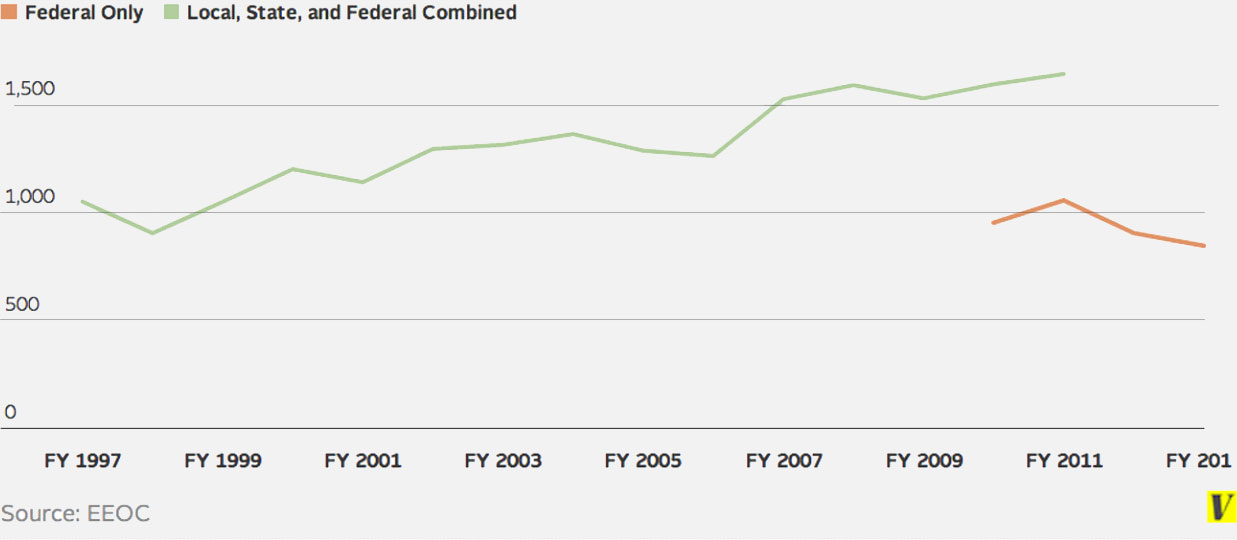 FLSA (Fair Labor Standards Act)
This law was updated in 2010 to protect nursing mothers. Nursing moms have the right to express breast milk at work for reasonable periods of time and in a private, non-bathroom facility under the FLSA. These protections apply if an employer has at least 50 employees.
One recent survey of approximately 500 women in the San Francisco Bay Area found that a majority of employers were supportive of breastfeeding.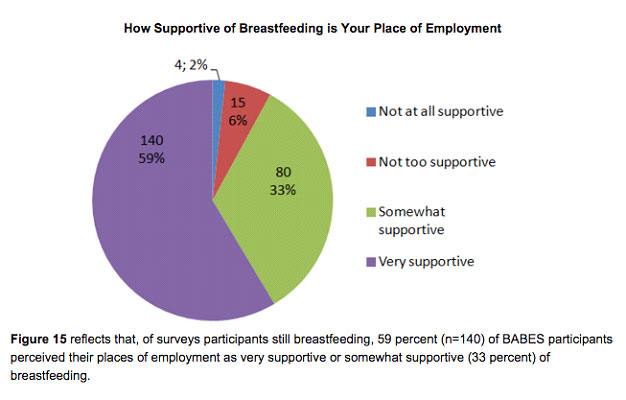 However, the main conflicts with work and pumping breast-milk came down to time and a proper location.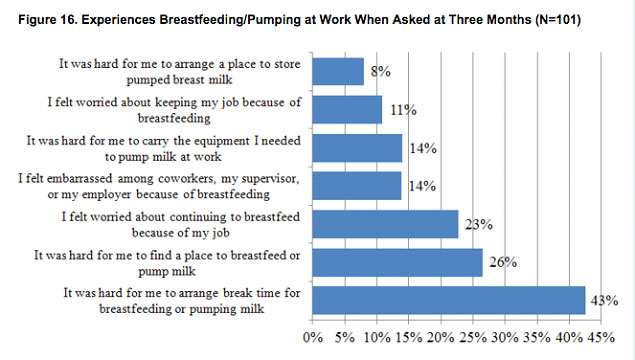 Taken together, FMLA, PDA and FLSA prove to be pretty dense reading material so if you prefer to read a primer, or even watch a video containing some practical advice about what to do if you think you're facing discrimination at work, check out this article which contains both.
Read more about federal maternity leave laws and state maternity leave laws.

Fairygodboss is committed to improving the workplace and lives of women.
Join us by reviewing your employer!