Staycation ideas are important for those summers when you can't either take the time or money to spend on a lavish out-of-town trips. Maybe you have family obligations that keep you in town, or perhaps you just are overworked and can't get away.
Whatever the reason, you need fun staycation ideas and inspiration for the summer holiday and we've got 30 ideas for fun staycation day trips and weeks worth of great activities to keep you relaxed and entertained without the need to travel far.
Here are 30 fun staycation ideas for you, your partner and the whole family: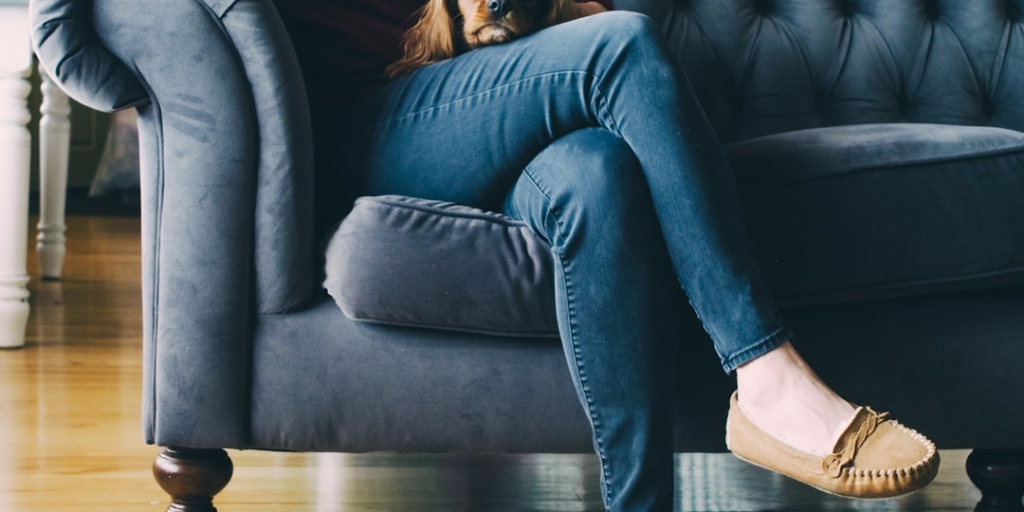 Shorter Staycation Ideas


Staycation ideas for singles don't have to be complicated or expensive in order to be very relaxing and rejuvenating. Singles vacations can be liberating because the ideas can be varied in price without having to think about anyone else's particular needs and interests. Whether you are looking for a summer staycation at the beach or a winter staycation on the slopes, you have a lot of options open to you since you are planning for one -- or maybe a close friend or two, or small group of people who are also likely single. The number of vacation spots and vacation ideas you have are far more open when you are looking for ideas that primarily appeal to yourself!


1. Take a trip to the park.

If you're like many of us, you don't get around that much to the local park. Life can get busy and sometimes our closest parks are the ones we think of least. A staycation is the perfect time to get re-connected with your local park. Walk the new trails or simply take a book with you and settle in for a few hours on a blanket or park bench. With your phone turned off, you're bound to return home feeling rejuvenated and relaxed.


2. Go to the farmer's market.

Shopping online may be convenient for your every day life but there's a certain undeniable, old-fashioned pleasure in taking your wicker basket or canvas totes along to the local farmer's market to peruse the fresh fruits and vegetables on display from your area's farmers. Sample local honey and just seeing those chunks of cheese and fresh flowers will bring a guaranteed smile to your face. Bring along a friend and stop off for lunch afterwards in town and you'll be feeling refreshed in no time.


3. Book yourself a spa day (or two).

It doesn't take a long time at a spa to feel like you're in a different world. While spa days can be pricey, they can also help you decompress physically and emotionally from your every day life. Whether you're in steam rooms and saunas or want to dive straight into deep tissue massages and facials, a spa day wipes away your worries like few other things can. The best part of a spa day during your staycation? You can make it a solo excursion, a couple's romantic retreat or a girls-outing with just a few little tweaks to the agenda.


4. Go out on the town in the big city.

If you're mostly suburban or rural, it can be exciting and fun to spend a day or two in your local big city. Drive into town, rent an AirBnB and go out until the wee hours. Explore the culture, shopping and nightlife in the big city and soak it all up, big city-style.


5. Invite your girlfriends over for a girls'-only weekend.

Sometimes nothing is as relaxing as simply turning your home into the venue for a big, grown-up sleepover party. Stock up on wine and ice cream, and good movies. Getting together with your best girlfriends can instantly improve your mood and make you feel connected to the people who make you feel centered. Maintaining adult friendships can be hard when life (read: work and family obligations) are always rearing their heads but laughing the night away with your girlfriends is an important salve for stress.


6. Throw a pool party with a big barbeque.

If you have a pool -- or just access to a borrowed pool -- throw yourself and your friends a barbeque pool party. Nothing screams staycation like fruity drinks with umbrellas next to the pool while the smell of burgers on the grill fills the air. Turn on the party music and treat yourself to a night under the stars.
Fun Family Staycation Ideas The Whole Gang Will Enjoy


Staycation ideas for families need not be code for "staycation ideas for kids". The whole family can obviously be harder to please when you have parents interested in adult activities (read: relaxing and doing minimal childcare) and children who are more interested in age-appropriate activities (read: doing anything but what's relaxing for the adults). That said, don't despair if you're not headed to an all-inclusive vacation complete with a kids club on hand to drop your little ones off for the afternoon (or day). Here are a handful of ideas that will both entertain the children as well as offer some relaxation time for the parents.


7. Go to the beach.

Particularly in the summer, but even at other times of the year like spring break, there's sometimes nothing more relaxing than heading towards the sand and surf. The whole family can have a lot of fun playing in the waves, enjoying frisbee, or a game of volleyball or simply vegging out on a towel under an umbrella with some trashy magazines and novels while you're perfecting that bronzed look.

8. Take an art class.

Creative outlets are important at any age and you can try to find family-friendly options that allow you to work on ceramics or painting in a setting that allows the kids, as well as mom and dad to get their hands dirty (literally). Creating art together as a family can be a fantastic bonding activity and relaxing, to boot.

9. Visit the local museum.

If you're less into creating the art and more into appreciation, take a guided tour or two some local museums. Or visit a child-friendly museum focused on history or science museum with some interactive exhibits and activities to entertain -- as well as educate -- the little ones. Even mom and dad can learn something on these outings.

10. Visit the local amusement park.

Unless you live in Los Angeles or Orlando, you may not have Disneyland or Disneyworld in your backyard. But that doesn't mean there isn't a local water park or amusement park or even visiting fairground for you and the whole family to enjoy. Pack the sunblock and get ready to play games and ride the roller-coasters. Throw in some cotton candy to make the visit to the amusement park even sweeter.

11. Take the whole family for a farm-day outing.

Sometimes there's nothing like a working farm with a petting farm component to keep everyone happy on a family vacation. Foodies can sample farm-fresh goodies while the children get to pet the sheep or feed the rabbits. Everyone loves a hayride and picking berries together can be a real family bonding experience.

12. Visit a lake and rent some kayaks or just go for a swim.

If you have access to a body of water, you're looking at an opportunity for a fun day trip for the family filled with water activities. Bring kayaks and canoes (don't forget the life jackets!) or just your swimming suits for some good old-fashioned lakeside fun. A picnic and cold drinks packed into the cooler can make for a very relaxing day at the lake or river.

13. Set up a gaming tournament involving all your family members' favorite sports.

Whether your family is into bowling or actual ball sports, you can set up a day of laser tag, softball and bowling, all in one! The kid get to run off their energy and parents can get some healthy exercise on a family sporting day. While it may sound like a lot of physical exertion for a vacation, you'll be surprised at how much family fun there is in breaking out of your sedentary ways.

14. Tour a local winery, or candy / ice-cream factory.

A great way to support local businesses as well as to educate the family on how things are actually still made is to visit some local wineries, distilleries or factories. Sometimes local facilities give structured tours and other venues are more casual in terms of accommodating interested guests and potential customers.

15. Enjoy a movie marathon complete with home-made goodies that are baked or made by the whole family.

The Netflix binge doesn't take on the same unhealthy tone as a too-late-night Friday evening session, when it's a daytime marathon session punctuated by warm cookie dough and different family members taking turns with the remote, or playing games to decide which movie or show will play next. This is a way for the family to spend time together indoors when the weather is bad -- a particularly nice thing to do during a winter staycation.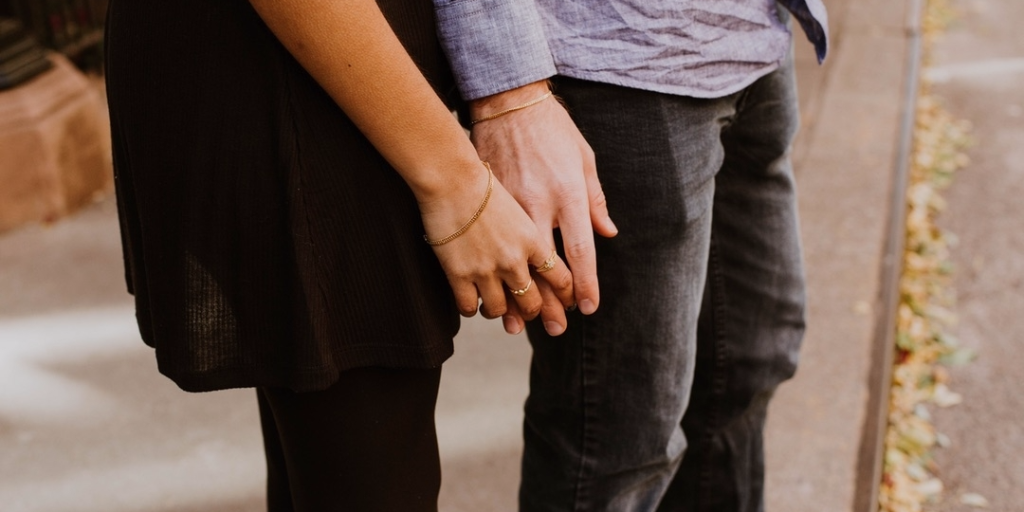 Romantic Staycation Ideas for Couples


Romance can be so personal. For one couple, nothing could be more romantic than a long hike and picnic in the great oudoors while for another, a night in with a bubble bath and a good bottle of wine will do the trick. Regardless of what kind of romance your relationship entails, you're certain to find some ideas here for a staycation that will strengthen your relationship and help you bond as a couple, regardless of how new (or weathered) your relationship is.

16. Pack a gourmet picnic lunch.

Nothing says romance like a well-packed picnic lunch thoughtfully prepared to include your favorite foods, a nice blanket and a bottle of chilled wine. While the afternoon away nibbling on delicious morsels with your loved one -- something that will rekindle even the oldest of romances!

17. Take a cooking class together.

Something about food never fails to bring people together. If you're too busy during your normal weeks to cook dinner -- and certainly cook it together -- take the chance to learn some new recipes and skilled with your partner. This is a fun way to increase your knowledge of food, kitchen techniques and also just spend time together doing something new.

18. Go antiquing or gallery hop in town.

Sometimes shopping for art or furniture (even window-shopping) can be romantic since you're picking out items to share or enjoy together. If you're a new couple moving in together, this kind of shopping can be especially poignant but even if you've been married for ages, there's still something comforting and happy about continuing to stockpile for your "nest" at home.

19. Check into a B-and-B for a romantic staycation.

Sometimes a staycation calls for moving out of your place...at least just a little bit. You typically don't have to go far to find a romantic bed and breakfast inn. But it's amazing what a change of scene, a home-cooked breakfast and coffee (that someone else had to make) and clean, crisp sheets in a new environment can do to relax you and help you bond as a couple.

20. Soak in some theater.

Sometimes you just want to go to a pre-theater meal and head to a musical or play to escape from your everyday realities. Well-staged acting and dramatic story telling can bring out the edges or new meanings to situations and relationships and will give you and your partner plenty of food for thought and fodder for discussion on your staycation.

21. Get a couples massage and book a nice restaurant for dinner.

Sometimes all you need is to physically relax together and get away for a nice meal. Simple as it sounds, many neglect to take care of ourselves in this way and a staycation is the perfect opportunity to invest in some TLC and time with a loved one.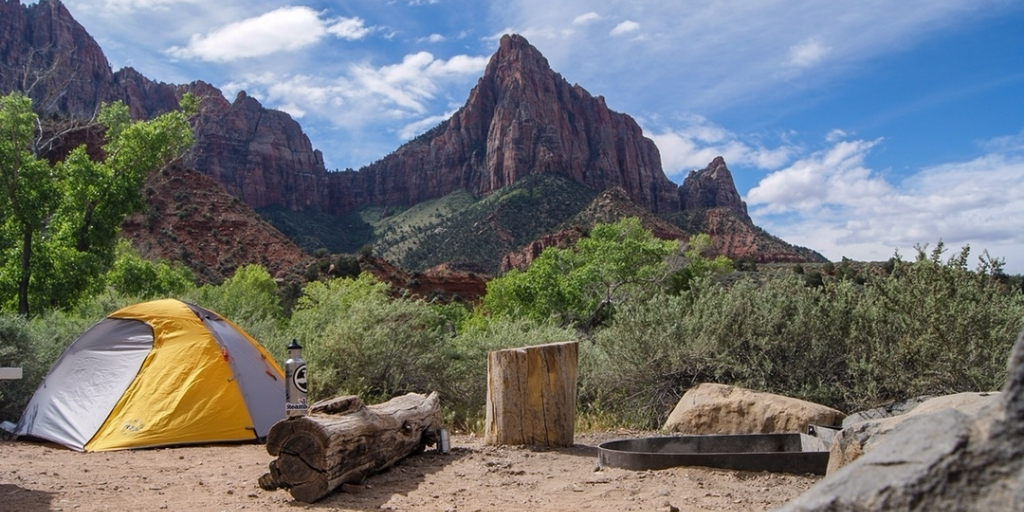 Cheap Staycation Ideas on a Budget

It doesn't have to cost a lot of money to have fun. When it comes to staycations, you're already, by definition, saving money on expensive flights and hotel stays. And let's face it, whether you've booked a resort vacation or not, lodging and transportation are often the reason people opt for the more economical staycation option in the first place. But just because you aren't spend hundreds of dollars a night on a hotel room or AirBNB rental doesn't mean you're literally camping out in your living room. Here are a handful of options for fun vacation ideas that are closer to home (and put out fewer carbon emissions at the same time):

22. Find a good hiking trail near you.

Nature is abundant and generous even when you can't afford a lot. So put on your hiking boots, and get some fresh air and exercise on some hiking trails near you. You'll be guaranteed to feel rejuvenated and relaxed after meandering outdoors. Best of all for your budget: free admission!

22. Get out that tent and the sleeping bags for some camping fun.

There's nothing like campfires and roasted marsh-mellows under the stars to relax you and make you put your life into more context. Camping is a great and affordable way for couples or whole families to enjoy a staycation on the cheap. If you are far from appropriate camp grounds, you can even set up tent in your own backyard for a treat!

23. Get craftsy.

Whether you're a knitter, a scrapbook maker or simply love to paint or draw, arts and crafts are good ways to give yourself a creative release and can be a good way for the whole family to get involved. Turn on some good tunes at home and get everyone's hands busy together.

24. Visit your local national park and book a cabin.

A week-long cabin stay can be very economical and enjoyable. Take in several hikes over the course of a few days and enjoy the great outdoors in different ways by taking drives, napping in an outdoor hammock or just sitting under the trees or in a meadow with a good book or two.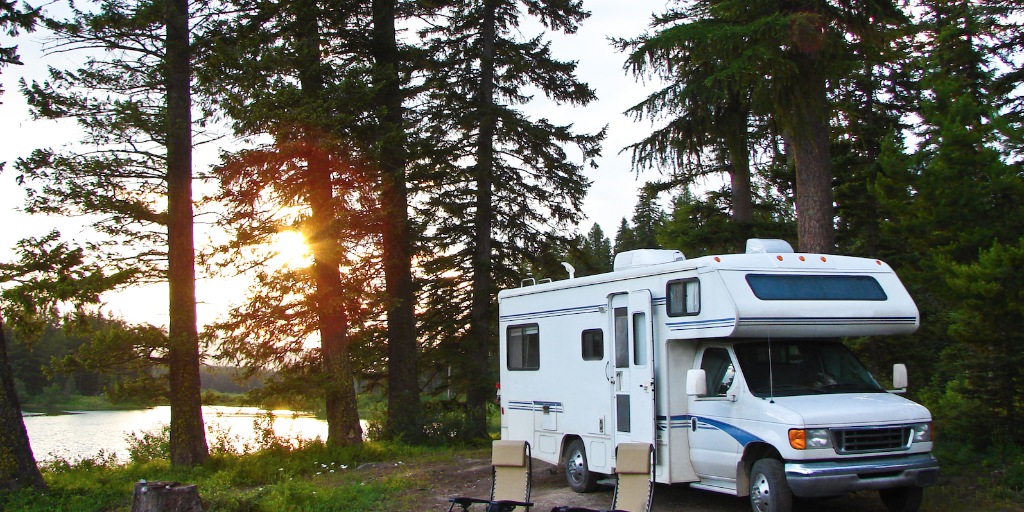 Longer Term Staycation Ideas


Is a staycation compatible with a longer term holiday off? It can be if you get creative. While it's obviously easier to kill time with a longer itinerary somewhere completely new, doing so closer to home can be more challenging. Often, for longer staycations, the idea is more important than the location. Staying at home doesn't have to mean doing the same old thing. Commit to a home-improvement project, camp nearby for an extended period, or even volunteer to do something in a new place every day in order to bring some of that "holiday feeling" to your longer staycations.

26. Rent an RV and hit the open road for a road trip.

Just because it's called a staycation doesn't mean you literally have to stay put. You also don't have to go on months-long, cross-country trip in order to make good use of an RV. Just hitting the road with your possessions gives you a great sense of adventure and fun. You can make a plan or you can play each day by ear.

27. Tackle a fun, home improvement project like re-painting rooms or building a new treehouse.

Do-it-yourself projects might not seem like the stuff of vacations but for some of us, getting crafty and using our hands is a very relaxing way to spend a staycation. Whether it's painting rooms in the house different colors or building something like a treehouse from scratch, you may find that staying home and working on these improvement projects is both fun and more relaxing than you would have imagined.

28. Do a house swap with another family.

If you live in the city, look for a home that's in a more rural environment. If you live in the country, try to find someone with a city dwelling to swap residences with.

Changing up your immediate scenery is a great way to unwind. Doing this via a house swap is an affordable way to "stay" at home but also get a little bit of an escape into someone else's life and reality. Even better if you can find a home or apartment to swap that's in a different kind of environment than you're used to living in daily.

29. Volunteer to do some work with a charity organization in your local community.

It is both satisfying and rejuvenating to spend time giving to others and helping those out who are less fortunate. Sometimes the best way to feel good on a vacation or staycation is to do something for someone else. Whether this is a neighborhood clean-up project, planting trees or

30. Go on a yoga or meditation retreat.

Sometimes you just need to unplug and unwind. A staycation that involves yoga practice or mediation whether in your home under guidance or at an organized retreat is a great way to transport your mind while your body remains physically at home or near home. With today's hectic lifestyles, meditation and yoga are sometimes just what the doctor ordered.
It's the start of summer and many of you, so no doubt many of you are starting to make summer vacation plans. If it looks like a staycation is in your future, you now have a lot of different ideas for how to spend it!



Fairygodboss is committed to improving the workplace and lives of women.