Let your coworker know you're thinking of them on their birthday by emailing or pinging them a happy birthday meme.
Don't know what to send them? Here are 35 happy birthday memes that'll make them feel special (or just laugh!).
1. HBD With the Golden Girls
2. HBD From This Baker Cat
3. Birthday Hugs
4. HBD without the Facebook Reminder
5. A Little Humor
6. HBD... Again
7. HBD to a Not-So-Annoying Coworking
8. Flashbacks
9. HBD for Being Born
10. Keep it Fabulous
11. It's Lit
12. HBD to an Overqualified Coworker
13. It Only Gets Slower from Here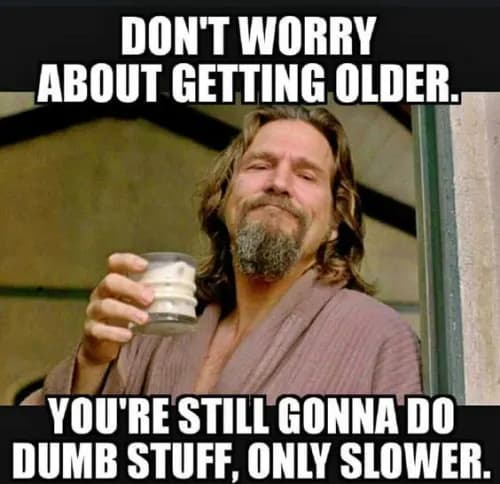 14. Birthday Wishes in Order
15. HBD like the '80s
16. It's No One's Business How Old You Are
17. Have a Cake-Filled Birthday
18. HBD Drop-By
19. Have an Awesome Birthday
20. I Will Find You to Say HBD
21. HBD from Jack Sparrow
22. HBD to a Wolfpack Member
23. Birthday Toast
24. HBD Thanks to Facebook
25. HBD, Linda
26. Birthday Wishes From This Pup
27. And This Pup
28. Keep It Classy — No Boxed Wine
29. Just Big Wine Glasses
30. If the Wine Still Exists
31. Happy Birth Anniversay
32. You Did It!
33. Happy Frappy Birthday!
34. HBD From Leo, Himself
35. Rock on!
--
This article reflects the views of the author and not necessarily those of Fairygodboss.
AnnaMarie Houlis is a feminist, a freelance journalist and an adventure aficionado with an affinity for impulsive solo travel. She spends her days writing about women's empowerment from around the world. You can follow her work on her blog,
HerReport.org
, and follow her journeys on Instagram @
her_report
, Twitter @
herreport
and
Facebook
.
What's your no. 1 favorite way to celebrate a coworker's birthday? Share your answer in the comments to help other Fairygodboss members!