So you're looking to make a few extra bucks and you're wondering how to make money fast? In today's technologically advanced world, there are tons of ways to earn money both online and offline.
Here are 51 ways to make money quickly by offering skills you already have, selling items you already have or by simply downloading an app.
1. Have a Garage Sale
Have a ton of old stuff laying around in storage closets or the attic? Dig through it and set up a garage sale. You can make good money especially by selling antiques, vintage clothes and collectible items, but you can put out pretty much anything for sale — dishes, toys, books and more. Make sure to let your neighbors know with some signage or, better yet, hold your garage sale during a town-wide garage sale or festival. This way you'll be bound to find foot traffic.
Craigslist makes it super easy to buy and sell online — it's the OG of e-commerce sites. Hop online and sell anything from your old car you're no longer driving, clothing, gadgets and electronics like old cellphones and computers, furniture and more. Just know that you have to pay shipping costs, so it's best to determine and set prices that'll sell but still earn you a decent profit.
Facebook's Marketplace is a go-to for social media users to buy and sell with people in your own community. Buyers can browse by location, price and category, from housing and vehicles to home/garden and clothing/accessories. You can also better vet the people with whom you're making transactions, since they're all on Facebook.
4. Take up Personal Training
On average, personal trainers make a full-time income of $25.71 per hour or $53,323 per year, according to the 2010 salary survey from the American Council on Exercise. You can get started by getting certified in nutrition or fitness, training yourself and then making a website or social media page to advertise your services.
5. Apply to Work at Brand Events
Tons of brands host events and need workers to bartend, serve and host them. You can easily find event gigs on sites like Craigslist and, often, on social media.
6. Sign up to be Part of Paid Studies for Researchers
Researchers need people to test on in their studies, and so they're always looking for participants. Sites like
Clinical Trials
will introduce you to studies that are looking for participants. Other sites like,
Respondent
, facilitate consumer research studies online and in-person (with an average payout of $140 an hour).
7. Offer Your Skills on Social Media
Are you a great baker? Let your Facebook friends know that, if they need someone to bake a cake or cookies for their next party, you're their person. Are you a talented guitarist? Ask your Twitter followers if anyone is looking to learn, and offer them lessons. Leverage your social media platforms to let your friends and followers know about your skills and put it out into the world that you're willing to lend or teach those skills.
8. Write Resumes
Every working person needs a legitimate resume, but not every working person knows how to curate a professional, well-written resume. Offer to help your friends and family with writing their resumes for them.
9. Consign Old Clothes
There are tons of consignment shops that'll take your old clothes and sell them so you can earn a percentage of the profit. Check out shops like
Buffalo Exchange
to get started.
10. Take on Tasks for Strangers
Strangers may need you to pick up their coffee, deliver a package, stand in line to buy a ticket, hang artwork on their walls or something else entirely. Look for quick odd jobs like this on
TaskRabbit
to get started.
starsstudio / AdobeStock
11. Sell Items on 5miles
5miles is a buy and sell app that lets you buy and sell items like auto parts, electronics, home goods and more. All you have to do is snap a photo of whatever it is you're selling, enter a short description and you're on your way. Users find you through your phone's location and will simply shoot you a message if they're interested.
12. Offer Freelance Services on Fiverr
Fiverr has offered tons of freelance services since 2010. The Tel Aviv-based company provides a platform for freelancers to offer services to customers worldwide. And, as of 2012, over three million services were listed on the app.
13. Walk Dogs on Wag!
If you're good with dogs, and dogs are good with you, sign up to walk your neighborhood's dogs with Wag! You'll have to go through an interview process but, once you're accepted, you can take on as many gigs as you'd like. No pressure — but on a lazy sunday, why not take a dog for a walk with you, and make some money?
14. Answer Surveys or Even Shop Online
You can answer surveys online or shop online and actually make money with sites like
Swagbucks
, a rewards and loyalty-program operator. There's no commitments and it's easy to get started.
15. Take on Quick Shifts
Looking to pick up a quick shift? There are
tons of apps
to pick up side gigs out there. Check out
EasyShift
, an app that allows you to shop, eat and explore in your city all while getting paid.
16. Drive with Uber, Lyft or Another Ride-Sharing App
There are tons of ride-sharing apps these days, including others that are specific to certain cities, like
Via
in New York. if you live in a bigger or more populated city, you can make even more money driving passengars around.
17. Deliver Packages with Roadie
Sometimes someone needs to trasnport a large piece or art, or a bicylce, or a couch or some other oddly shaped or large item, and they don't feel like dealing with the hassle themselves. So they hire you on Roadie to deliver it for them, because you just so happen to be driving in that direction anyway. Accept deliveries in your direction when you're already on the road.
18. Sell Photos on Twenty20
Whether or not you're a professional photographer, you can join Twenty20 and sell your photos online. You'll have a higher chance of being discovered if you engage with the app, which functions a lot like social media. There are photo contests you can enter and you can communicate with other photographers on the platform by nominating them, commenting on their photos and more.
19. Find Freelance Gigs on Upwork
If you're a freelancer, whether you're a writer or a tech person, Upwork, fomerly Elance-oDesk, is a great global freelancing platform where businesses and independent professionals connect and collaborate remotely.
20. Sell Clothes on Poshmark
Want to sell your clothes without having to actually walk into a consignment shop? Download an app like Poshmark, where you can sell and trade clothes with other users. You take care of the shipping, but you can buy and sell from your phone without ever having to leave the house or stand in line ever again.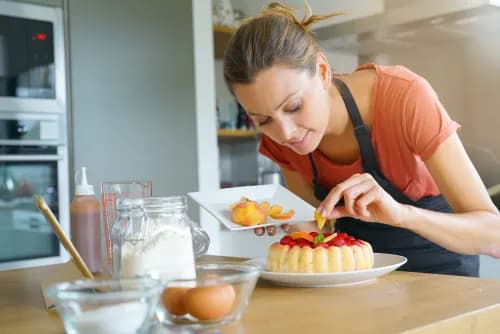 goodluz / AdobeStock
Amazon is the hub of ecommerce, and you can sell pretty much anything on there. You can even customize your store with the site's website builder and sync your store with your social media channels.
22. Offer Child or Senior on Care.com
Care.com is a one-stop-shop for families looking for any kind of care — from pet care to child or senior care. That's where you come in. Sign up, make yourself a profile and start searching for caregiving jobs.
23. Publish an e-Book
You can publish an e-Book online with sites like Amazon. Whhen you self publish, you don't ned to go through any editors or pay any publishing house fees, and your book will be available for purhcase on Amazon itself, though the site does take a cut.
24. Teach English Online
You can teach English to foreign-language students anywhere in the world with a ton of platforms.
VIP Kid
, for example, is a Chinese online education firm that offers an American elementary education experience to Chinese students aged four to 12. The company hires instructors to give 25-minute, one-on-one, fully immersive lessons delivered via the company's online learning platform.
Have a bunch of old used books laying around from college? Or any old books that you just don't read anymore and that, instead, collect dust? Sell them on Half Price Books.
26. Sell Collectibles on eBay
eBay is a game-changer for anyone with collectibles to sell. You can sell your items directly or start a bidding process to try to earn more money if your item is especially popular.
27. Offer Moving Services on Social Media
People always need helping moving, and the chaces are that you know someone who knows someone who knows someone who is moving into a new apartment or house. Advertise your willingness to help on your social media channels — people are more likely to hire you through a friend than an expensive moving company that they don't know if they can trust handling their stuff.
28. Post Fliers Offering Pet-Sitting Services in Your Neighborhood
If you live in an apartment, hang fliers advertising your pet-sitting services in your building. If you live in a suburban area, hang them around town. Anyone who works ful time and has a pet may be interested in hiring you to check in on their pet during the work day.
You get to shop and be a spy. Market research companies, watchdog organizations and internally by companies themselves hire mystery shoppers to measure quality of service, or compliance with regulation, or to gather information about products and services.
30. Start a Blog and Offer Affiliate Marketing
You can start a blog on any number of platfroms, from
WordPress
to
Squarespace
. Once you have content up and your numbers are high enough, you can start offering brands with a similar mission affiliate marketing. This means you will indirectly market their products or services weaved into your content. When you sell their produt or service through a link on your site, you make a percent of the profit.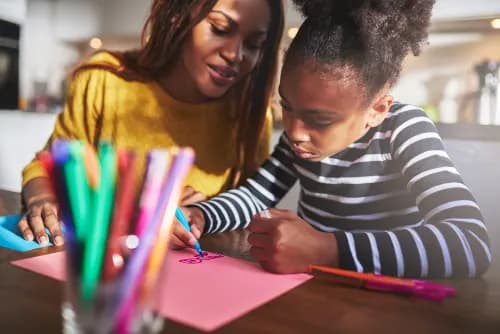 Flamingo Images / AdobeStock
31. Teach Classes and Seminars
Are you great at nutrition? What about fitness? Why not start teaching classes or seminars, either online on sites like YouTube or in person around your neighborhood?
32. House Sit
Is someone you know going away on vacation sometime soon? Offer to house sit for them, water their plants, feed their pets and take care of the house.
33. Have a Bake Sale
If you're a great baker, host a bake sale at the next town-wide event. Set up a tent or a table with your baked goods and be sure to bring business cards with you to meet returning customers.
34. Promote Products on Your Social Media
If you have a big enough social media following, you can work with brands to prmote their products as a brand ambassador. Share photos wearing one of their items and use hashtags and links to direct followers back to their sites. You can earn money by how many people engage with your post.
35. Offer Help with Handy Tasks
Start a business by offering to help your neighbors and family members with handy tasks around the house — leveling artwork, building furniture, installing air conditioning and other help around the house. You can promote your services online and by word of mouth, and grow your business by referrals.
36. Tutor Musicians
If you're skilled at any number of instruments, you can start tutoring those who want to learn. You can grow your lessons by promoting them on social media with visual and audio platforms like Instagram, Facebook and YouTube.
37. Sell Homemade DIY Decor and Gifts
If you have a creative bone in your body, why not start selling all those DIY projects you've been making? Start a Pinterest board with your creations and let friends and family know that you're happy to make those cute candle holders, decorative headboards, unique coat hangers and handpainted wine glasses for them, too.
38. Sell Handmade Jewelry at Your Local Flea Market
If you're a jewelry maker, you should take your creations to the local flea or artist's market. Set up a table with your one-of-a-kind pieces. Be sure to bring business cards so shoppers know where to find you again next.
39. Offer Lawn Care Services for Your Neighborhood
When the weather starts to heat up, people take their lawns seriously. They may need help watering their flowers and plants, mowing and fertilizing the lawn and taking care of weeds. Start by helping out your neighbors with just that.
40. Advertise Snow Shoveling/Plowing Services for Your Neighborhood
Likewise, in the wintertime, your neighbors may need help shoveling or plowering their sidewalks and driveways. Help them by offering your services with fliers or by word of mouth.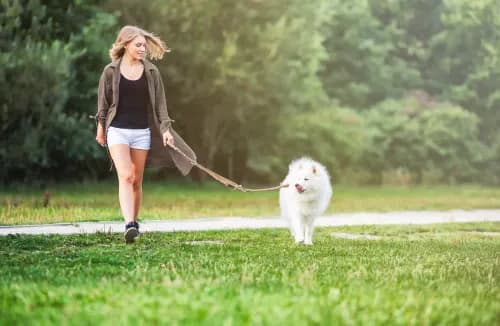 leszekglasner / AdobeStock
41. Wash, Wax and Detail Cars
If you love cars, you might as well get paid to take care of them. If you have the space for it, offer to wash, wax and detail cars in your neighborhood. You can start a website explaining your services to share on your social media platforms, as well.
42. Set up Neighborhood Pools for the Summer
Setting up the pool for the summer isn't necessarily a quick and easy job. Pools need to be cleaned, chlorinated and sometimes even filled back up. Help your neighbors get their pools ready to enjoy for the summer.
43. Hang Holiday Lights
When it comes to the holidays, one of the best parts about the time of year is seeing holiday lights strung around the neighborhood. But hanging those lights isn't easy for people with a lot of property, a big house or just a lot of trees and bushes to cover. Many people turn to lighting installation companies who charge huge fees to hang lights. Offer to help your neighbors by doing theirs at a much more accessible price.
44. Serve on Mock Jury
A mock jury is a type of group research that allows lawyers to evaluate the potential reactions of usually about 12 jurors to their evidence and arguments before a case actually goes to trial. You can earn money by signing up to be part of a mock jury.
45. Rent out a Room in Your Home on Airbnb
Airbnb is a great place to rent out your home while you're away for a weekend getaway, a week's vacation or even a month or more. You can even just rent out a room if you have a spare one. You can sign up and set your own rates.
46. Rent out Your Car by the Hour on Getaround
Getaround is an an online peer-to-peer carsharing service that rents cars to those who need a ride, from the owners of the cars directly. The app acts as the key to unlock the car door, wherever it's located (the app guides you to find it), and then the key will be inside waiting.
47. Deliver Groceries
If you've got some spare time, you can help someone out by delivering their packages or groceries with an app like
Postmates
. Sign up and start saying yes to gigs right away.
48. Rent out Your Garage Space
If there's an event in your neighborhood that will bring in a ton of traffic, you might want to consider renting out your garage space. Say, for example, there are fireworks going on around the corner from you and the street is packed with parked cars already. Those who are late to the show will need a place to park, and you've got the driveway to save them the time so they don't need to trek a mile.
49. Sell Plasma
You can literally sell plasma, a component in your blood that is used in a number of treatments for serious illnesses. You can donate it up to two times a week and get paid around $30 each time.
50. Rent out Your Bathroom with Airpnp
There are apps popping up just like Airbnb, but instead of renting out your home, you can rent out your bathroom. Airpnp is an app that tells users where the closest bathrooms are, so they can run in to use yours instead of having to take drastic measures.
51. Stand in Lines for Sales and Tickets
Stand in line for a new, long-awaited product that's about to launch in stores. Or wait in line for super hard-to-come-by concert tickets. Plenty of people are willing to pay the money for the product or the ticket, but they don't want to have to spend the time camping out in line. That's why you're there to do it for them. You can find gigs like this on sites like TaskRabbit.
--
AnnaMarie Houlis is a multimedia journalist and an adventure aficionado with a keen cultural curiosity and an affinity for solo travel. She's an editor by day and a travel blogger at HerReport.org by night.