Going back to work after maternity leave is challenging. It's almost impossible to leave those adorable little chubby cheeks with a sitter or family member. And if you're breastfeeding, it can be even more difficult because you have to figure out how to pump at work, which means finding time to pump breast milk or feed at work to keep your supply up.
If you're worried about breastfeeding your baby or
pumping at work
, here is a list of everything you need to know before you head back to the office after
maternity leave
.
Step 1. Pick a Pump
Choosing a breast pump might seem easy, but it's important to pick the right one for your needs when you're heading back to work. A lactation consultant can provide information to help you choose the right one for nursing, but here are a few things to keep in mind and some recommendations if you don't speak to a lactation consultant's help.
Some Quick Advice About Breast Pump Options:
An electric pump is more efficient, but they can be bulky and hard to transport.
Manual pumps might not work as well, but they can usually be easily dropped into a purse.
If you're going to need to pump more than a few times every day, a battery-powered pump might run out of power before the end of the day, so a plug-in pump may be better.
You'll want to check with your insurance provider, as many plans cover the cost of a breast pump.
If the supplies aren't covered by insurance or you just choose to buy your own, keep your receipts — the cost of breastfeeding supplies is tax deductible.
Three Great Breast Pump Options: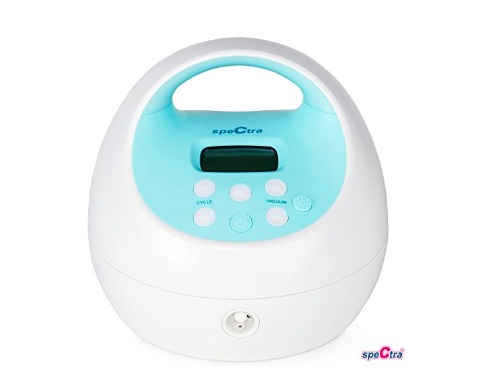 1.
Spectra Baby USA — S1 Plus Premier Rechargeable Electric Breast Pump
: This hospital-grade pump boasts great value for the money. There's no need to clean the tubing of this one because it has a closed pumping system. The system also aides in protecting breast milk and your baby from bacteria, mold and viruses while pumping. And it's rechargeable, portable and customizable.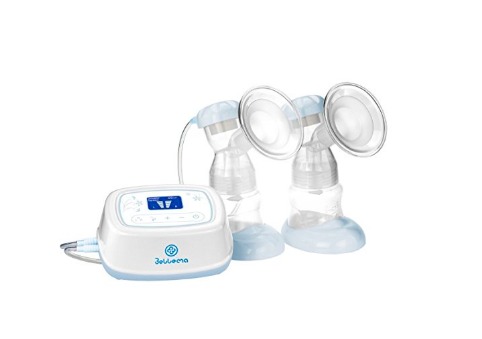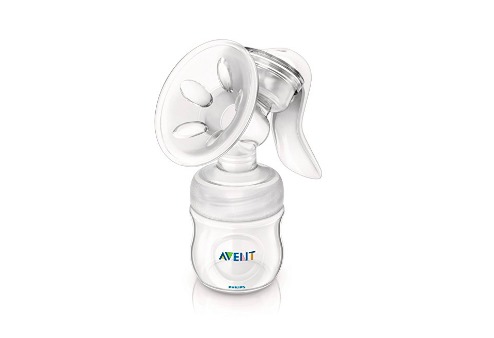 3.
Philips Avent Manual Comfort Breast Pump
: This pump features a compact and lightweight design, which makes it easy to hold and position on your breast. And it's also compatible with other Philips Avent feeding products, like some bottles and breast milk storage containers, so the working mom can have all the connecting parts.
Step 2. Cover Your Bases: Do You Know Your Rights?
It's important to know your rights when it comes to breastfeeding in the workplace. Depending on where you live, you are covered by federal laws like the Fair Labor Standards Act,
state laws
or both.
Do You Qualify for Legal Protection?
Your employer is required by law to provide a private space that isn't a bathroom for employees to pump, as well as make reasonable accommodations for the time you need to pump. Depending on how often you need to pump, you may be able to work around your existing break times.
But because federal legislation protects most hourly workers, white-collar mothers are the ones most often left unprotected. In general, if your employer is required to pay you overtime when you work more than 40 hours per week, then your right to pump breastmilk at work is protected by federal law.
If you work for a smaller employer with fewer than 50 employees, however, your company may be able to prohibit you from pumping breastmilk at work — but only if they can prove that they would be subject to "undue hardship."
What Does Your Employer Need to Do if You Qualify?
Though you have the right to pump in a non-bathroom facility, your employer doesn't need to make a specific or even permanent pumping facility for you. A private but temporary space is acceptable, which means that employers can claim any empty office or even a closet space as a lactation site.
Your employer must, however, offer a "reasonable break time" to pump milk, including the time it takes for you to set up. Of course, the definition of reasonable varies by woman, and this break time does not have to be paid.
What if You Don't Qualify under the Federal Law?
In some states, for example, anti-discrimination statutes may cover nursing mothers through cases decided in court.
Have You Made Your Case?
Just because your employer is required to allow any nursing mother to pump during your shifts doesn't mean they are willing to do so. Talk to your employer, preferably before you are scheduled to return to work, and let them know about your needs.
If you can do so during your scheduled breaks or lunch hour, let them know. It always looks better if you appear to be trying to minimize the impact that your pumping has on your daily tasks.
If they don't want to accommodate your pumping times, be prepared with the applicable state or federal laws. As a last resort, if you're dealing with a particularly stubborn manager, you may have to reach out to your company's Human Resources department to be sure your rights as a breastfeeding mother are enforced. It might seem like a dramatic step, but if it comes down to it, don't hesitate to reach out to HR.
Step 4. The Nitty Gritty: Pumping at Work
Once you've spoken to your employer, it's time to prepare for your first day back. Here are four things to keep in mind in the milk production arena when you find yourself asking, how to pump at work:
Get used to your pump. Don't make your first day back at work the first day you use your breast pump. Take some time to get used to it, figure out which settings work best for you and learn how to assemble and disassemble it.
Take snacks and water. It takes calories to generate that breast milk after all, so if you're pumping at work, take the time to eat a healthy snack and drink some water. You'll feel better, and it helps your milk production, too.
Keep milk storage in mind. Your milk needs to be refrigerated after you've pumped. If you've got a fridge in your office, that is a great storage option for your supply. Just make sure you label your milk very well. If a fridge isn't an option, you can store milk in a cooler for up to a day as long as it's well cooled.
Clean and store your pump. You're going to want to take apart and clean your pump after each session. A bathroom or hand-washing sink is a good option.
Once you're used to pumping it and have an idea of how long it will take to express during each session, it gets easier to schedule your day. Schedule your day, and your breaks, so you can pump efficiently and effectively without negatively impacting your day. Enjoy the time you're taking to take care of your baby even when you're away from home.
Pumping or breastfeeding after you've gone back to work can be a challenge, but if you know your rights and are prepared, it isn't impossible. Just be prepared to pick up a pump, talk to your boss and schedule your break time accordingly, and
pumping at work
will be a breeze.
How to Pump Infographic for Breastfeeding Mothers
More of a visual learner? Here's another way to digest some great pumping at work tips and info:
++ Click to Enlarge Image Chart++

You Have The Right To Breastfeed Your Baby
--
--
Sarah Landrum is an expert career blogger and the founder of Punched Clocks, a career and lifestyle blog helping professionals create a career they love and live a happy, healthy life. For more from Sarah, follow her on social media and subscribe to her newsletter.

Fairygodboss is committed to improving the workplace and lives of women.
Join us by reviewing your employer!