To appeal a college's decision, format your letter correctly, address your letter to the right office and include as much evidence and documentation as possible to make your case.
But before you write your letter of appeal, review the college's policy for admissions appeals and track down evidence of circumstances that weren't adequately represented on your application or changes that have occurred since you submitted it.
How do you write an appeal letter for college?
In some cases, you can appeal a college's decision. Just how do you do that? Here's how to start the conversation.
1. Format your letter correctly.
This is a business letter and should be formatted as such, with the date, the recipient's contact information, your contact information, and a proper greeting and closing.
2. Address your letter to the right person and office.
If you're appealing your admissions decision, your letter should go to the admissions office. If you're appealing a financial aid offer, send it to the office of financial aid. Do your research to find the person who would have the most vested interest in your case. For example, there is often an admissions counselor dedicated to your particular region, who is probably the best recipient of your admissions appeal letter.
3. Include as much evidence and documentation as possible to make your case.
In most circumstances, colleges will only reevaluate their decision if information was missing from their initial review of your situation or something has changed. No matter what the situation, you will bolster your case by providing as much documentation as possible.
College admissions decision appeal letters
Should you appeal a college rejection? Even if a college accepts appeals, the odds of you getting in after a rejection are extremely low. However, writing a letter can't hurt — you just need to be realistic about its effectiveness.
1. Find the policy for admissions appeals.
Some colleges absolutely won't consider admissions decision appeals. If they don't, it's not worth writing a letter, because it won't get you anywhere. Instead, focus on looking for alternatives — attending a different college, taking a gap year and reapplying, transferring, and so on.
If a college does accept appeals, make sure you read the rules and procedures thoroughly. Also, recognize that even colleges that do so rarely admit students who appeal their admissions decisions.
2. Present new information and documentation.
Perhaps something interfered with your schoolwork. Maybe you've had great successes since you applied and were unable to include them on your application. Whatever has happened — dealing with a family illness, improving your standardized test scores substantially, winning a prestigious award — make sure you explain the situation and why it means that your application deserves another review
3. Explain why you believe you would thrive at the college.
This is the reason why you're sending the letter at all — to show the admissions committee that you have your heart set on this school. Your enthusiasm needs to be apparent, and you also need to demonstrate that you're a good fit by doing your research and conveying why it's so important for you to attend.
Kevin Adler successfully appealed his admissions decision at UC Berkeley by combining these elements into an impactful letter.
Financial aid appeal letters
What is an appeal letter for financial aid?
Around the time you receive your admissions decision, you'll also receive a letter detailing your financial aid package for the college, including the cost of attendance to you and your family and a breakdown of the components of the award, including scholarships and grants, work-study, and loans. In many cases, you'll find that the package adequately reflects your financial situation and will enable you to attend your desired college. In some cases, however, the award may be too low.
If you fall into the latter category, it is possible to appeal your financial aid decision at some colleges. Here's what to do.
Review your FAFSA and CSS Profile.
First, you should ensure that there aren't any errors in your FAFSA and CSS Profile. If there are, you will need to revise the forms and ask the agencies to resend them to the colleges in question.
Review the college's policy on financial aid appeals.
Some colleges explicitly state that they will not review financial aid appeals on their websites, while others have procedures for doing so. If a college simply doesn't allow appeals, you don't have much recourse. If it does, however, it's a good idea to call the financial aid office to clarify the policy and procedure and ask for advice on how to make a successful case for your appeal.
Track down evidence of circumstances that weren't adequately represented on your application or changes that have occurred since you submitted it.
FAFSA doesn't account for every possible financial situation, so it's very possible that yours was overlooked in calculating your offer. For example, if you or a family member is dealing with a costly medical condition, these expenses may not be apparent to the college. Additionally, circumstances can change— a parent might lose his or her job, a natural disaster could have affected your area, an illness may have occurred after you submitted your application, and so on—and affect your ability to pay for college, as well.
Make sure you offer as much evidence of your financial situation as possible to bolster your case. Your parents may be understandably wary of providing sensitive financial information, but this is sometimes a necessary step in appealing your decision and finding a way to pay for college.
You can also leverage financial aid offers from similar colleges that have offered you a greater award, though you should keep in mind that financial aid policies may differ from school to school.
College dismissal appeal letters
Receiving notification that you are being dismissed from your college can be extremely upsetting. In many cases, you are entitled to an appeal. So, how do you appeal your academic suspension or dismissal?
Review the procedures for appeals.
In many cases, appealing in person is your best recourse. However, in order to set up the initial meeting or if the college doesn't allow you to appeal the decision in person, you should write a letter regarding the situation. In any case, make sure you understand what actions you can take appeal the dismissal.
Be honest and take responsibility for your actions.
Don't try to defend any wrongdoing, make accusations, or accuse the facilitators of the decision of being unfair. You probably have very little leverage and are at the mercy of the committee that handles academic dismissals. That's why you need to show thoughtfulness and maturity.
College appeal letter examples
Admissions decision appeal example
Your contact information
Date
Admissions officer full name and title
Office of Admissions
College name
College address
Dear [NAME]:
I recognize that you must receive hundreds of letters asking you to appeal admissions decisions and understand that this is a long shot. However, it has been my lifelong dream to attend [COLLEGE], and while I know I would receive an invaluable education at one of the other esteemed universities to which I've been accepted, I needed to put forth a final effort to realize that goal.
Due to a medical issue, my grades slipped during my junior year. I was hospitalized for several days and unable to keep up with my studies. I'm happy to say I have fully recovered, and my senior-year grades depict a more accurate representation of my true academic performance.
My tour of [COLLEGE] inspired me to become a more active participant in my community since I saw how engaged students are with the surrounding neighborhood and city. As president of the community service club at my school and dedicated volunteer with two after-school programs for inner-city youth, I was recently awarded [X AWARD] from my city in recognition of my efforts. I believe I can bring that enthusiasm and passion for bettering the world to [COLLEGE] and know that my values would fit in with those your college champions.
In light of this new information, I respectfully request that you review my admissions decision. I truly appreciate your time and attention to this matter.
Sincerely,
[YOUR NAME]
Financial aid appeal example
Your contact information
Date
Financial aid officer full name and title
Office of Financial Aid
College name
College address

Dear [NAME]:
I recently received a letter informing me of my acceptance to [COLLEGE], along with a notification of the details of my financial aid package. I'm looking forward to attending [COLLEGE] and thank you for reviewing my family's financial situation. Unfortunately, since I submitted my FAFSA, my father was diagnosed with a serious illness, which has greatly impacted my ability to pay for college.
My family has incurred extensive expenses as a result of this illness, and my father is on unpaid leave from his job while he recovers. In light of these extenuating circumstances, I am requesting that you review my financial aid award. The enclosures provide details of my father's illness and the associated expenses.
I would be delighted to attend [COLLEGE] in fall, but I fear that I might not be able to do so without adjustment to my award. I truly appreciate your time and attention to this matter. Feel free to let me know if I can answer any questions or provide more information.
Sincerely,
[YOUR NAME]
College dismissal appeal example
Your contact information
Date
Academic Dismissal Committee head name
Academic Dismissal Committee (Exact name)
College name
College address
Dear [NAME]:
I was upset to receive the notification of my dismissal from [COLLEGE] this morning, though I understand that it comes as a result of my own fault. I take responsibility for my low grades and would like to explain what led to my current situation, as well as request that you reinstate me as a student in the next semester.
Recently, my mother was laid off from her job, and my family is struggling to contribute to my college tuition. As a result, I have taken on work in addition to my work-study hours and have been unable to complete the work required for my courses. I understand that I should have informed my instructors about this situation and worked out a plan beforehand, rather than letting it escalate as it did. If I am reinstated as a student at [COLLEGE], I intend to have these discussions as well as cut back on hours at my part-time job. My employer has agreed to allow me to work overtime during breaks to compensate for the loss in income.
I am so proud to attend [COLLEGE] and intend to make graduating in good standing my priority. I would be happy to discuss this matter in person. I truly appreciate your reconsidering my dismissal.
Sincerely,
[NAME]
About the Career Expert: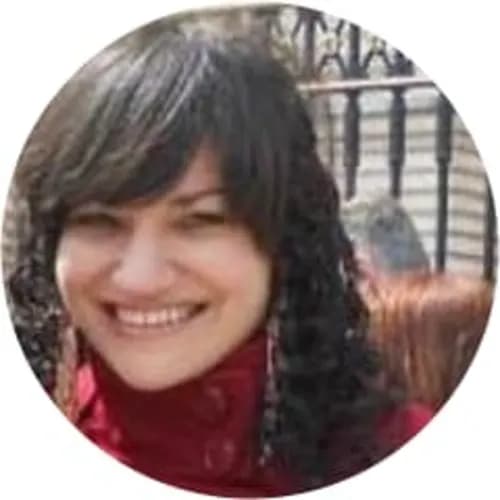 Laura Berlinsky-Schine is a freelance writer and editor based in Brooklyn with her demigod/lab mix Hercules. She specializes in education, technology and career development. She also writes satire and humor, which has appeared in Points in Case, Little Old Lady Comedy, Jane Austen's Wastebasket and The Haven.