We all (mostly) love our jobs — and sometimes, we love to hate our jobs.
Whether we're working in our dream career, quitting it all to start from scratch, or somewhere in-between. We're lucky to be doing something in life that we enjoy, regardless of the hard work or motivation it takes to get out of bed every morning and start doing it. We have goals to reach, success to achieve, people to inspire, and a whole world of happiness to gain by having the courage and the mind to just start doing it. We can't let an occasional bad mood keep us from following through with our dreams and goals — and that's where these inspirational quotes for work come in.
Sometimes we need a little push. Sometimes we need that motivational and inspirational quote to pull us out from our beds and negative thoughts and bring us to the place where we can make things happen. And it's in these moments that an inspirational quote about work really comes in handy.
In order to change our negative thoughts and our life as a whole, we must find the courage to follow our dreams. And for most, that means getting up and going to work with a smile and a positive attitude. In order to ourselves be motivational and inspirational, that sometimes requires a little help in the form of a motivational quote or two. If you need some inspirational quotes for work to get you going today, we've got a bunch for you.
1. "How wonderful it is that nobody need wait a single moment before starting to improve the world." — Anne Frank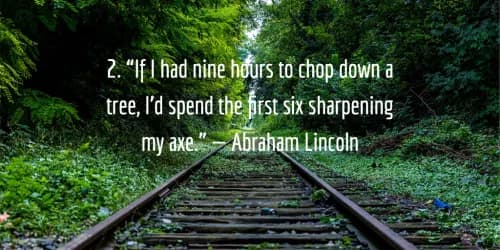 3. "There will be little rubs and disappointments everywhere, and we are all apt to expect too much; but then, if one scheme of happiness fails, human nature turns to another; if the first calculation is wrong, we make a second better: we find comfort somewhere." — Jane Austen
4. "You have brains in your head. You have feet in your shoes. You can steer yourself, any direction you choose." — Dr. Seuss
5. "Be men, or be more than men. Be steady to your purposes and firm as a rock. This ice is not made of such stuff as your hearts may be; it is mutable and cannot withstand you if you say that it shall not." — Mary Shelley
7. "Someone once told me that 'time' is a predator that stalks us all our lives. But I rather believe that time is a companion who goes with us on the journey and reminds us to cherish every moment because it will never come again." — Jean-Luc Picard
8. "Just don't give up trying to do what you really want to do. Where there is love and inspiration, I don't think you can go wrong." — Ella Fitzgerald
9. Talent is cheaper than table salt. What separates the talented individual from the successful one is a lot of hard work." — Stephen King
10. "Leadership is not about a title or a designation. It's about impact, influence and inspiration. Impact involves getting results, influence is about spreading the passion you have for your work, and you have to inspire team-mates and customers." — Robin S. Sharma
11. "If it falls your lot to be a street sweeper, go out and sweep streets like Michelangelo painted pictures. Sweep streets like Handel and Beethoven composed music. Sweep streets like Shakespeare wrote poetry. Sweep streets so well that all the hosts of heaven and earth will have to pause and say, here lived a great street sweeper who swept his job well." — Martin Luther King, Jr.
12. "Never give up, for that is just the place and time that the tide will turn." — Harriet Beecher Stow
13. "Don't go around saying the world owes you a living. The world owes you nothing. It was here first." ― Mark Twain
15. "Always be a first-rate version of yourself, instead of a second-rate version of somebody else." — Judy Garland
16. "We must believe that we are gifted for something and that this thing must be attained." — Marie Curie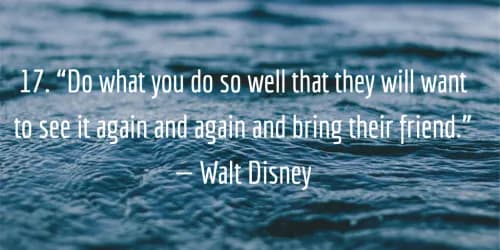 18. "Write it. Shoot it. Publish it. Crochet it, sauté it, whatever. MAKE." — Joss Whedon
19. "Speak softly and carry a big stick." —Theodore Roosevelt
20. "Opportunity is missed by most people because it is dressed in overalls and looks like work." — Thomas Edison
21. "Follow your passion, stay true to yourself, never follow someone else's path unless you're in the woods and you're lost and you see a path then by all means you should follow that." — Ellen Degeneres
22. "My mother said to me, "If you are a soldier, you will become a general. If you are a monk, you will become the Pope." Instead, I was a painter, and became Picasso." — Pablo Picasso
23. "The thing that motivates me is a very common form of motivation. And that is, with other folks counting on me, it's so easy to be motivated." — Jeff Bezos
24. "The three great essentials to achieve anything worthwhile are, first, hard work; second, stick-to-itiveness; third, common sense." — Thomas A. Edison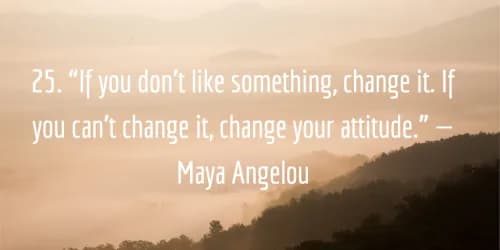 26. "Keep your face always toward the sunshine — and shadows will fall behind you." — Walt Whitman
27. "It is always the simple that produces the marvelous." — Amelia Barr
28. "The world is full of magical things patiently waiting for our wits to grow sharper." — Bertrand Russell
29 "Let us make our future now, and let us make our dreams tomorrow's reality." — Malala Yousafzai.
30. "All you need is the plan, the road map, and the courage to press on to your destination." — Earl Nightingale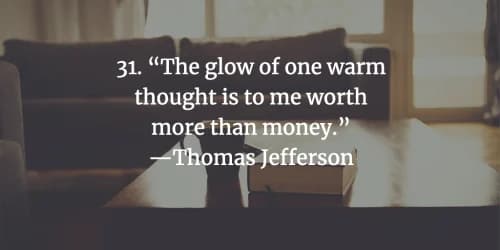 32. Once we believe in ourselves, we can risk curiosity, wonder, spontaneous delight, or any experience that reveals the human spirit." — E. E. Cummings
33. "Happiness is not something you postpone for the future; it is something you design for the present." —Jim Rohn
34. "In a gentle way, you can shake the world." — Mahatma Gandhi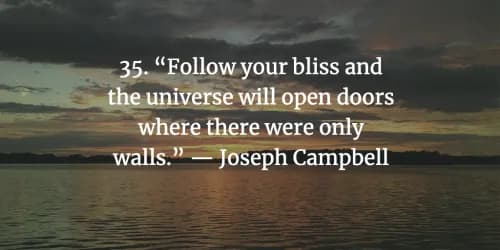 36. "It's hard to beat a person who never gives up." — Babe Ruth
37. "I'm a greater believer in luck, and I find the harder I work the more I have of it." — Thomas Jefferson
38. "Don't wish it were easier. Wish you were better." — Jim Rohn
39. ""The three great essentials to achieve anything worthwhile are, first, hard work; second, stick-to-itiveness; third, common sense." — Thomas Edison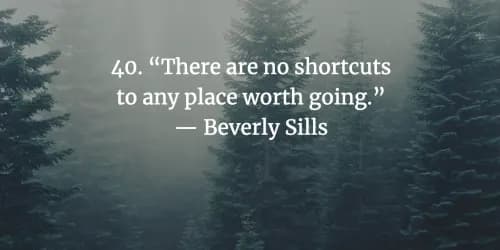 41. "The difference between ordinary and extraordinary is that little extra." ― Jimmy Johnson
42. "Hard work beats talent when talent fails to work hard." ― Kevin Durant
43. "The dictionary is the only place that success comes before work. work is the key to success, and hard work can help you accomplish anything." ― Vince Lombardi
44. "I'm really very self-confident when it comes to my work. When I take on a project, I believe in it 100%. I really put my soul into it. I'd die for it. That's how I am." ― Michael Jackson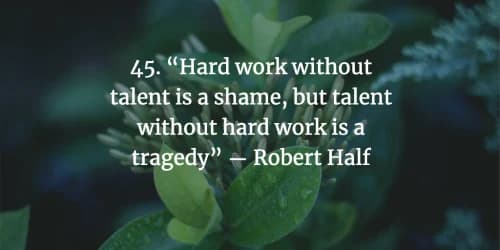 46. "Perseverance is the act of true role models and heroes." ― Liza Wiemer
47. "Everything yields to diligence" ― Thomas Jefferson
48. "If your dream is a big dream, and if you want your life to work on the high level that you say you do, there's no way around doing the work it takes to get you there." ― Joyce Chapman
49. "Hard work makes you feel good because you have accomplished something." ― Alcurtis Turner
50. "Work hard, keep your nose clean, and just stick around." ― Clint Eastwood