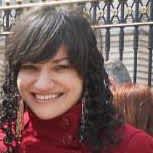 2.3k
Looking for an opportunity to spread your message, gain skills for bringing your business or career to the next level, network with like-minded people, and hear from top change-makers and innovators? A leadership conference may be the answer. These events provide forums to learn from some of the world's foremost leaders, encourage thought-provoking discussions with peers, and help you build the skills necessary for effecting change.
We've put together a list of nine of the top leadership conferences across North America. These events are sure to inspire and challenge you!
9 Leadership Conferences to Inspire and Motivate You
Time of year: May
The "fastest-growing tech conference in North America" (according to Collision's website) features leaders and founders across many facets of the technology industry and covers topics including data science, money, environmental sustainability, content and more.
Time of year: March
Technology plays a central role in nearly every industry, and this conference looks at how companies can leverage tools like artificial intelligence, blockchain and quantum computing for growth. Senior executives convene to debate and discuss the technologies that are essential for staying ahead of the curve and how to effect progress and change.
Time of year: November
Ernst & Young's Strategic Growth Forum convenes speakers from around the world, including top CEOs and other notable leaders, for four days of themed networking, breakout sessions and more. The conference culminates in the Entrepreneur Of The Year® U.S. National Awards gala, one of the largest gatherings for entrepreneurs in the country.
Time of year: October
More than 9,000 young leaders and innovators from a wide range of industries, including technology, entertainment, finance, fashion, philanthropy and more, will partake in four days of immersive experiences. The event features over 200 A-list speakers, industry-focused field trips, investor speed-pitching and entertainment, such as the not-to-be-missed private music festival and pub crawl.
Time of year: May
Hosted by The Wall Street Journal, The Future of Everything Festival brings together change makers and leaders from a variety of industries to examine and pose questions about breakthroughs in business, technology, medicine, science and culture. The event features interviews with noted leaders, transformative products and advances, and industry pioneers. Participants will also have the opportunity to visit The Lab, an immersive experience offering mixed reality and the products of the future.
Time of year: May
Learn insights and strategies from some of the world's foremost leaders. The one-day event features networking opportunities, ideas for building successful teams and driving engagement among team members and more. Attendees can also earn continuing education credits in a variety of fields. The conference is held in Atlanta each year and broadcast to host sites around the world.
Time of year: April/May
The Conference Board's Women's Leadership Conference seeks to drive change in the business world. Two hundred participants contribute to the event, sharing and discussing insights on how to advance women's leadership and promote inclusion. Sessions are interactive to prompt important conversations and ideas among attendees.
Time of year: November
This two-day conference, held in cities around the world, convenes top innovators, entrepreneurs, C-suite executives, artists and others to look at the most pressing issues affecting businesses today. Attendees will learn, discuss and develop ideas with likeminded people and leaders across industries.
Time of year: September
Looking to build a brand? Worldz is a forum for emerging innovators to learn from established CEOs, CMOs, and other top leaders. Over the course of two days, participants attend inspiring breakout sessions, learn from the best and connect with others.
Why do I want to attend a leadership conference?
1. You'll learn new ideas and gain skills.
First and foremost, leadership conferences are about augmenting your skill set and discovering new ideas. At every event, you'll hear from top and emerging leaders who will share insights and best practices and challenge you to cultivate your own ideas. In many cases, you'll have the opportunity to participate in workshops and courses to further facilitate your learning and bring back lessons to implement into your business, whether it's established or getting off the ground.
2. You'll network with and meet fellow creators and thinkers.
Meeting likeminded people is an important part of any conference, and for leadership conferences, it's a focal point. Make the most of the experience by initiating conversations with other attendees and speakers. You may make a friend, contact or even a colleague. Even if these connections don't lead to immediate opportunities, they may serve you well down the road.
3. You'll gain visibility and build your brand.
While you're networking with others, you'll have the chance to promote your own brand. Make sure you have your elevator pitch ready — you never know who you might encounter, and this could be an important step in increasing visibility.
4. You'll become inspired.
Hearing the impassioned ideas of visionaries and leaders from around the country and even the world is enough to motivate even the most cynical among us. You're bound to leave feeling ready to tackle your next great project or bring that idea that's been percolating to fruition.
5. You'll have a good time.
Leadership conferences are fun! While you're learning and discussing ideas, you'll be meeting new people, attending parties and having a great time.
What is the purpose of a leadership conference?
Leadership conferences provide opportunities to network with fellow professionals, learn, develop ideas and cultivate a new generation of leaders. They can offer educational and growth experiences to both emerging and established leaders, who apply these thoughts and lessons to building their businesses and cultivating their personal and professional identities.
What is a leadership forum?
"Leadership forum" is a term that may apply to a leadership conference like the ones described above but often refers to internal events held by organizations for managers and leaders. Organizations hold these events to facilitate teambuilding and cooperation among senior employees and help them develop the skills essential for leading their own departments and teams. They can also promote unity among the organization's key players.
Ready to take your leadership to the next level?
These conferences will equip you with the tools you need to lead with passion and inspire others. Time to get motivated — and motivate others!