10
Finally, your hard work has paid off. You've planned and saved, and it's time to retire.
Perhaps you'll take your dream vacation. Maybe you'll spend more time with your family or tackle that project you've always been meaning to do but never had the time.
But before you can move onto the exciting adventure of retirement, you'll need to resign from your job. You want to do it in a professional way such that you're leaving a strong legacy. Find out how to make your exit gracefully and leave a positive, lasting impression.
What Is a Retirement Letter?
A retirement letter is a formal resignation letter that you submit to your employer announcing your intention to leave the company. Unlike in the case of other types of resignation letters, you're not informing the company that you will be moving onto a different employer; you're letting them know that you're closing this chapter of your life to leave the working world entirely.
Since you're not leaving because you have grievances with the employer or another organization has offered you a better-suited role, you'll often be able to end your relationship on good terms and perhaps even open the door for future possibilities, such as consulting work.
In a retirement letter, you'll graciously thank your employer, hammer out any details of which they should be aware, and provide information to assist them with the transition.
How to Write a Retirement Letter to Your Employer
How do you write a formal retirement letter? While you'll personalize it according to your relationship with your employer and the nature of your work, you should follow these basic steps.
• Write a physical letter.
This is a formal document, so you should write an actual letter rather than just an email. You might want to follow up with a brief email stating that you have submitted or will be submitting your retirement notice, but that shouldn't be the only form of notice you give.
• Give ample notice.
Be respectful and give your employer enough notice so that they don't need to scramble to find a replacement or redelegate your duties. If you've served a long tenure at the company, you may want to give notice even further in advance of your retirement date. Your employer may need your assistance in finding and training your replacement.
• Express your appreciation.
This is not the time to hash out any issues you may have had with your employer. Instead, express your appreciation for the relationship you've had with your employer, and thank them for the opportunity to hold your position and work with talented people.
• Describe your achievements.
In the same vein, remind your employer why they should be grateful to you. Describe some of your greatest accomplishments to the employer while thanking them for giving you the opportunity to have had these successes. This enables you to leave on a positive note and potentially set the stage for ongoing consulting work, should that something you want to pursue in the future.
• Describe what you plan to do going forward.
Keeping your employer apprised of your future plans is a way of reinforcing the positive relationship you've built over the course of your employment. It's also another expression of gratitude because you're demonstrating that they've enabled you to explore new pursuits.
• If you're interested in consulting or freelancing, mention the possibility.
This doesn't have to be the absolute end of your relationship. In fact, it could be the start of something new. Consulting is less time consuming and allows you to focus on the aspects of your work you enjoy the most, so consider offering your services in that capacity.
• Offer assistance moving forward.
Be courteous and offer to help your employer with the transition in whatever capacity with which you're most comfortable. Perhaps you want to be involved in the hiring process or are willing to help your replacement with the onboarding process and training. Offering your assistance again reinforces the goodwill you've built and shows your investment in the company.
• Provide your contact information.
Your employer will likely need to get in touch with you at some point even if you're not performing consulting work. They may need to send you tax forms and benefits information, for example. Include your contact information to facilitate this.
Retirement Letter Template
Your name
Your title
Your mailing address
Your immediate supervisor's name
Your immediate supervisor's position
Name of the company
Company address
Date
Dear [SUPERVISOR]:
Paragraph #1
State your intention to retire. Include your final date of work.
Paragraph #2
Thank your employer. Mention any specific areas about which you're especially grateful. Describe any achievements or successes you want to highlight.
Paragraph #3
Offer your assistance moving forward. State your plans for your retirement. Mention the possibility of consulting work if you'd like to do it.
Sincerely,
[YOUR SIGNATURE}
Your full name
Your phone number
Your personal email address
Retirement Letter Example
Your name
Your title
Your mailing address
Your immediate supervisor's name
Your immediate supervisor's position
Name of the company
Company address
Date
Dear [SUPERVISOR]:
I am writing to inform you of my plan to retire effective [DATE, including the year].
I am grateful for the opportunity to have worked with you over the past 20 years. During this period, I have overseen a successful merger, streamlined [X OPERATION], and worked with an exemplary team through it all. It has been such a pleasure to learn from and with my colleagues.
Please let me know if I can be of any assistance during this transition. It would be my pleasure to continue working with [EMPLOYER] as a consultant while I enjoy time with my family. I can be reached at the email address and phone number below.
Sincerely,
[YOUR SIGNATURE}
Your full name
Your phone number
Your personal email address
How to Announce Your Retirement in a Funny Way
There's no reason why you can't have a little fun with your retirement. Here are some ways to make your announcement in an amusing way.
• Throw a party.
Throw yourself a retirement party as a teaser for the one your colleagues will hopefully throw for you. In the invite, state that you're throwing yourself this retirement party, effectively informing your colleagues of your decision.
• Bring in a cake that says "Happy retirement, [YOUR NAME]!"
Everyone loves cake, and what a better way to end on a truly sweet note than to inform your colleagues of your retirement with a present for them? Pro tip: get the cake from a bakery your colleagues frequent and particularly enjoy.
Show your colleagues that you're getting ready to retire by setting up a bulletin board with retirement quotes. Include one that you crafted yourself to announce your decision.
How to Thank Your Team When You're Retiring
While you won't submit a formal retirement letter to your employees, you should still take the time to thank them for their dedication and hard work. You can express your gratitude in several ways, and how you decide to do so will likely depend on your relationship with your employees.
• Personal conversations
Close colleagues and those with whom you interact regularly deserve to find out directly from you. Make sure to inform these employees soon after submitting your retirement letter so they don't hear it through the grapevine.
• Thank-you notes
Especially close or significant colleagues might deserve handwritten notes expressing your gratitude for their work and support. This personal touch allows you to leave on a high note and makes your employees feel appreciated and positive about your relationship.
• Speeches
If your team throws you a retirement party, you may be expected to deliver a speech. In your speech, be sure to thank your employees by name and describe how they've helped further your employer's mission. Call out some of their particularly significant achievements.
Ending on a Positive Note
Retirement isn't just an ending: it's the beginning of a new stage in your life. Taking these steps will help ensure that your next adventure is a positive one. You've had a long career and relationship with your employer, so end it in a way that feels good for everyone. Congratulations on your new beginning!
-
About the Career Expert: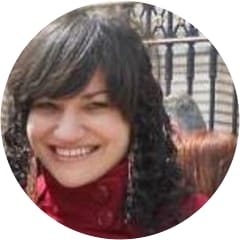 Laura Berlinsky-Schine is a freelance writer and editor based in Brooklyn with her demigod/lab mix Hercules. She specializes in education, technology and career development. She also writes satire and humor, which has appeared in Points in Case, Little Old Lady Comedy, Jane Austen's Wastebasket and The Haven.