From banks to government facilities, schools to museums, there are many institutions that employ security guard companies. Even private citizens may need the help of security guards. First and foremost, these professionals offer protection and give you peace of mind.
Whether you'd like to employ a security guard or are considering joining the profession, it's important to know what to look for in a company. Below, we've rounded up some of the top security guard companies in the United States, as well as answered some commonly-asked questions about the industry and what you should know.
15 top security guard companies in the United States.
(Note: this list includes some of the top location, national and international security guard companies in alphabetical order, but it is not exhaustive. There are many excellent companies across the county and around the world, serving individual communities and multiple locations.)
Location: nationwide (more than 200 offices)
Services offered: fire protection, security systems, alarm monitoring, home protection and more
Location: nationwide, plus several countries in North America, South America and Europe
Services offered: customized security (also offers professional and technology services)
Location: Denver and Colorado Springs, Colorado
Services offered: security for a variety of institutions and locations, including offices, retail spaces, construction sites, private homes, special event spaces and more
Location: worldwide
Services offered: armored transport, airport security and guarding (also offers logistics, cash management and bank services)
Location: Chicago, Illinois; Los Angeles, California; Houston, Texas and worldwide
Services offered: enterprise, operational and protective, global mobile workforce and cybersecurity; security design engineering; security training (also offers compliance, intelligence, consulting and technology solutions)
Location: nationwide
Services offered: employee screening; airport, aircraft and ramp, domestic and foreign air carrier security; cargo screening
Location: worldwide
Services offered: aviation, intelligence, logistics, operations and training
Location: New York, New York
Offers: security guards, investigative services, armed courier services and training school
Location: nationwide (more than 700 offices)
Offers: security services, event security, fire watch, surveillance and bodyguards
Location: worldwide
Services offered: security, including technology and risk operations
Location: worldwide
Services offered: mobile patrol; executive protection; police support; fire protection; asset tracking; event, airport and K9 security (also offers consulting, specialized and cash services)
Location: Texas and Louisiana
Services offered: security and investigative services
Location: worldwide
Services offered: integrated, on-site, mobile and remote guarding; electronic security; risk management and fire and safety services
Location: worldwide
Services offered: corporate event security; executive protection; fire, life and workplace safety; intelligence analysis; investigations and consulting; retail, risk and loss prevention
Location: Chicago and Downers Grove, Illinois
Services offered: professional door staff, security consultation, mobile patrol, special event security and investigations and covert operations
What do security companies offer?
As you can see from the companies listed above, the services offered can vary widely among security companies. Chiefly, of course, they offer protection. Some may specialize in certain types of businesses or areas, such as shopping malls, events, front desks of office buildings, schools and more. Some provide technology in addition to personnel. Others specialize in protecting individuals and their homes.
There's also a distinction between armed and unarmed security guards. Armed guards are licensed to carry firearms, while unarmed guards are not. This can provide an extra layer of protection for businesses and individuals and usually runs at a higher price tag.
What is the best security company to work for?
Looking for a top security guard company to work for? While there's no clear winner among the security companies we've listed, here are some factors to consider when you're applying to a position:
• Location
Salaries are often higher in large cities like New York, Chicago and San Francisco, but they come with a higher risk, too; you'll be dealing with larger populations and, in many cases, higher crime rates. Being a security guard can be dangerous anyway, and you may prefer an area that tends to be quieter depending on your needs.
• Salary and benefits.
As with any role, consider the overall compensation packages, including salary, insurance benefits, PTO and other perks.
• Training.
Most security companies offer on-the-job training. Review what a prospective employer's training policies look like. How frequently do they review new techniques? What equipment do they use? (Note that training and licensure requirements vary from state to state. In most cases, you will need to obtain a license prior to or within a certain amount of time of employment.)
• Company culture.
The bottom line: will you fit in here? Does it seem like a place where you want to work and will be comfortable? What does your career look like down the road?
How much does a typical security company charge per hour?
There's a huge discrepancy among security guard company rates. They can vary based on location, risk, specific post or gig, experience and other factors. According to Thumbtack, the average hourly rate for an unarmed security guard is between $15-25/hour nationwide. This goes up about $3-5/hour for armed guards.
When looking for a security guard company, evaluate your specific needs. Ask yourself:
• What are my biggest security concerns/threats?
• What are my goals?
• What type of training is necessary for the job? (e.g. Do you need an armed or unarmed guard?)
• Is this a one-time event, or do I need a longer-term contract?
Be sure to look into credentials and licensing, cross-checking with your state requirements, and thoroughly interview and vet any prospective security companies, too. Ask for referrals and follow through, speaking with past clients to get a sense of their experience with the company. At the end of the day, this is your safety and that of your customers, employees or others under your care — so don't cut corners finding the best security guard services.
-
About the Career Expert: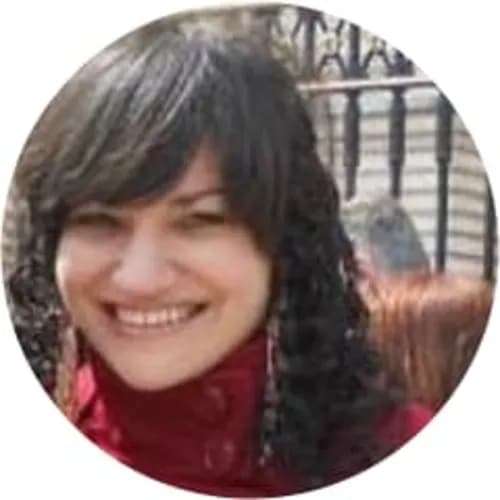 Laura Berlinsky-Schine is a freelance writer and editor based in Brooklyn with her demigod/lab mix Hercules. She specializes in education, technology and career development. She also writes satire and humor, which has appeared in Points in Case, Little Old Lady Comedy, Jane Austen's Wastebasket and The Haven.