When Sue Kramer and Rae Olmi became next-door neighbors, they never expected that they'd create a business together. After a weekend vacation they took with their two daughters — Tess and Lutece — both Kramer and Olmi were inspired to create a line of one-of-a-kind necklaces.
"I had brought some clay for the girls to play with," Olmi said. "Tess makes some marbles and Lutece says 'let's make jewelry out of them' and it morphs into this thing."
"I think if more people wanted to do things rooted in doing good and giving back, if we all just decided to do that and decided to make an impact in our own way — that's really the root of Marbelous," Olmi said. "We just want to show that any little impact you can make can make a difference. We're all about giving back.
"That's been the core of the theme of the business at the get-go. How can we be creative, be kind, give back and make a difference?"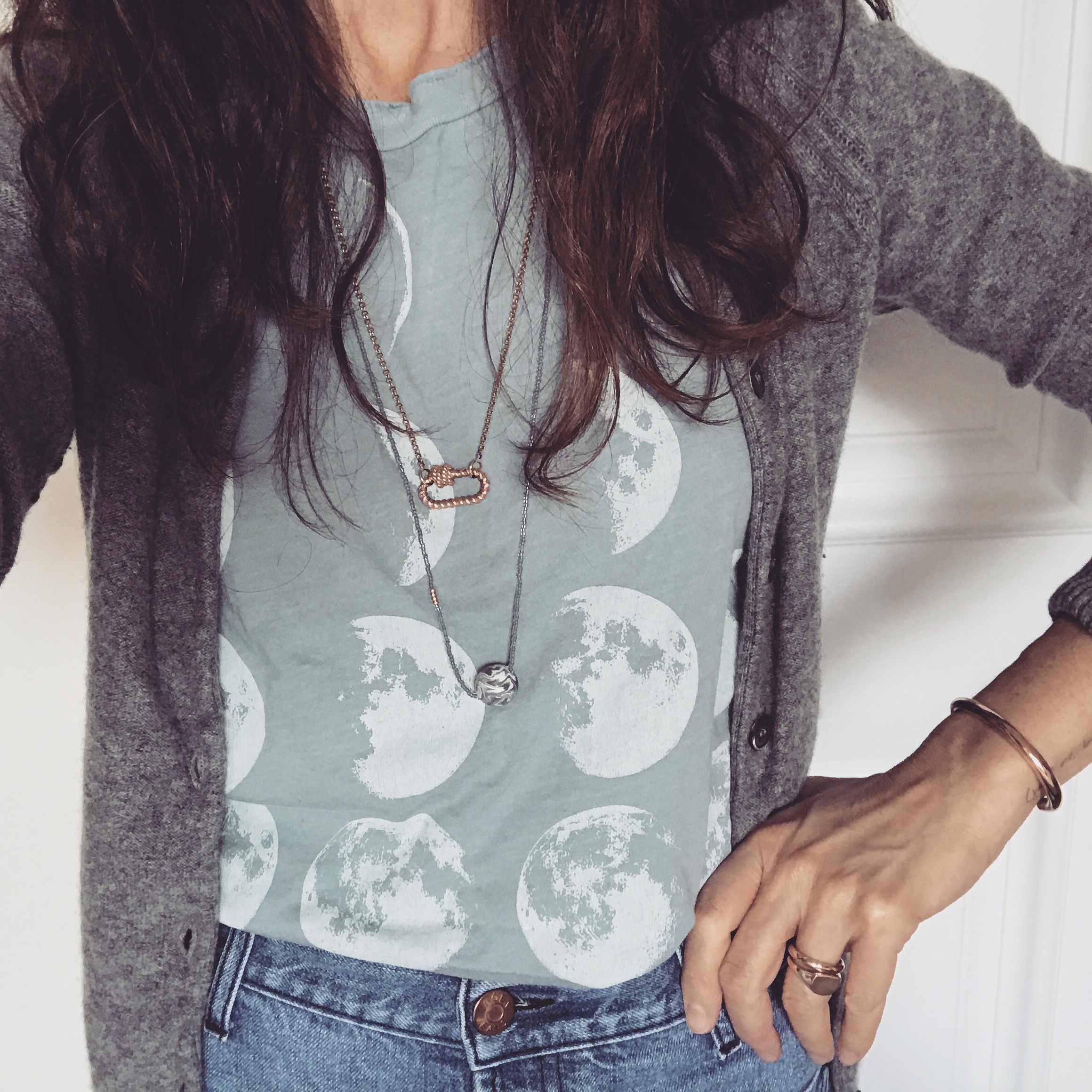 (Courtesy of Marbelous)
In addition to donating profits to organizations in need, Marbelous has also made specific necklaces designed for specific charities. For example, when Marbelous teamed up with Amy Poehler's Smart Girls, they created a bead that matched the colors of the logo.
"The invention of the product was so organic and the product itself was always organic to us," Olmi said. "It wasn't like we set out to do this. We have similar values in terms of life and work and home and family, it just felt really natural. It just really did."
"The girls had been friends since they were three, so there was already a strong bond in place," Olmi said. "It was just adding a little more into the mix. We definitely were not reinventing the wheel there. We were excited to get going, we knew to keep the lines of communication always open.
"People always say 'don't go into business with your friends or family' but we thought, 'let's try this.' It felt right," Olmi said.
"[The business] was always based on that idea of making something pretty and giving back, kind of paying it forward," Olmi said. "So much of Marbelous came from the heart, it came from our girls, from us all together. That feels really good."