One South Carolina congressman is catching attention on the campaign trail for all the wrong reasons.
In a debate against Archie Parnell, his opponent in November's election, Congressional Representative Ralph Norman made an
offensive comment
about sexual assault and Supreme Court Justice Ruth Bader Ginsburg's age.
"I thought I was going to be late. Did y'all hear this latest, late-breaking news from the Kavanaugh hearings?," joked Norman at the debate. "Ruth Bader Ginsburg came out that she was groped by Abraham Lincoln."
Apparently, only a couple people in the room laughed. And like most people in the room that night, Twitter was pretty uncomfortable with the joke. Especially since it was at the expense of not only RGB, but Brett Kavanaugh's accuser, Dr. Christine Blasey Ford.
Women took to the internet to share how completely NOT funny sexual assault is, under any circumstances.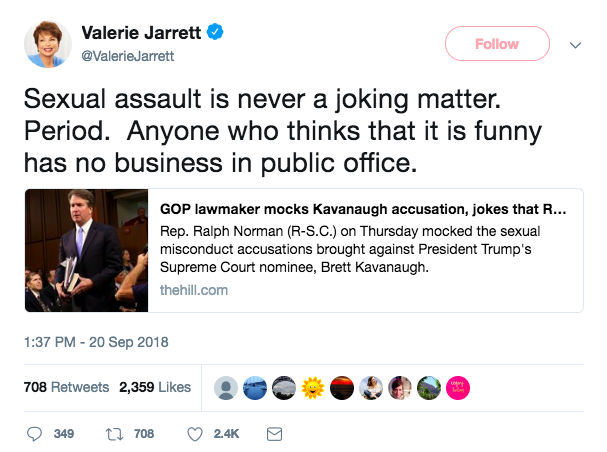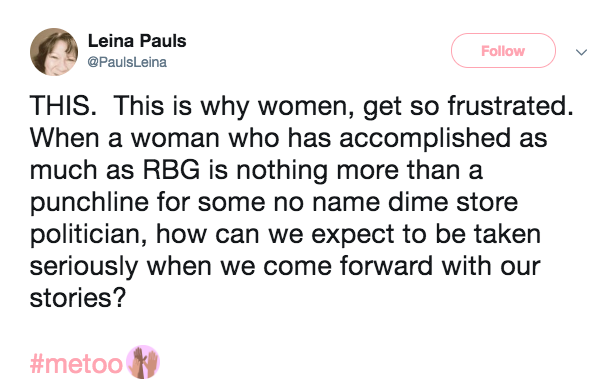 And to remind everyone that in 2018, we really shouldn't be joking about a woman's age, either.
Especially when that woman is as legendary as RBG.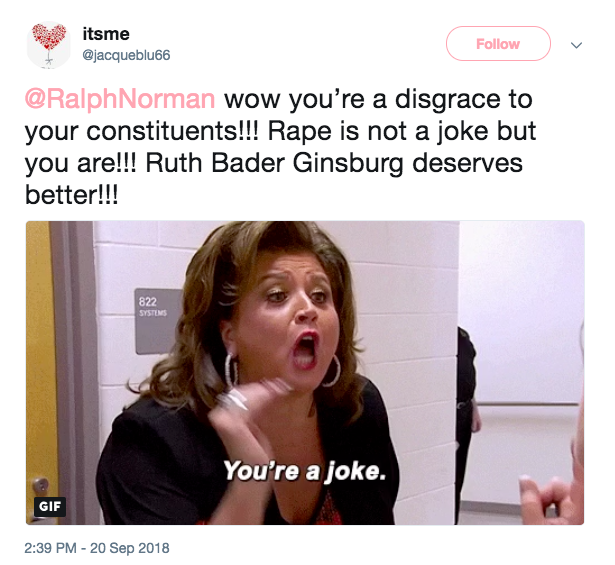 But at least in 2018, we can vote. And something tells me those votes aren't going to go towards a guy who jokes about sexual violence. But then again, it's 2018. Nothing is really shocking now, is it?