2.3k
Let's get to the real heart of Valentine's Day: dessert. Whether or not you have an SO, you deserve a treat on February 14th. These desserts are absolutely mouthwatering and perfect for a party, your kids' class, a night with your best friend (Galentine's Day) and, of course, a date with your partner.
1. Lavender Creme Brûlée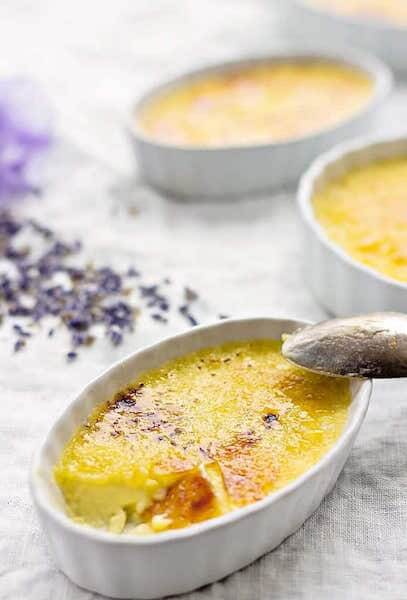 Lavender & Macarons
Total time: 1 hour 10 minutes
A lovely twist on a classic dessert. You don't even need a blowtorch — the recipe offers alternative directions if you don't have the equipment handy.
2. Chocolate Salted Caramel Tart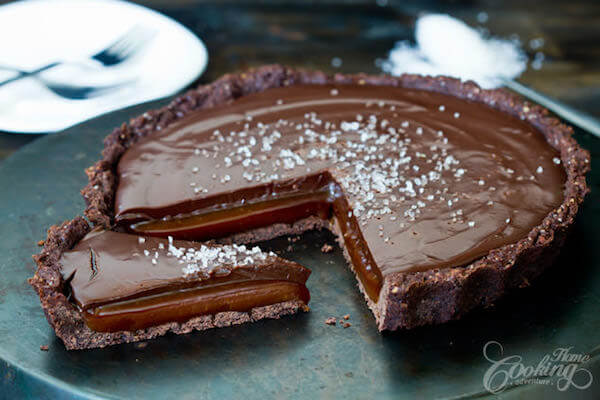 Home Cooking Adventure
Total time: 1 hour 30 minutes (plus nine hours to chill)
Salted caramel is all the rage these days, and after a bite of this decadent tart, you can see why. It's sure to wow your SO this Valentine's Day.
3. Pink Velvet Cake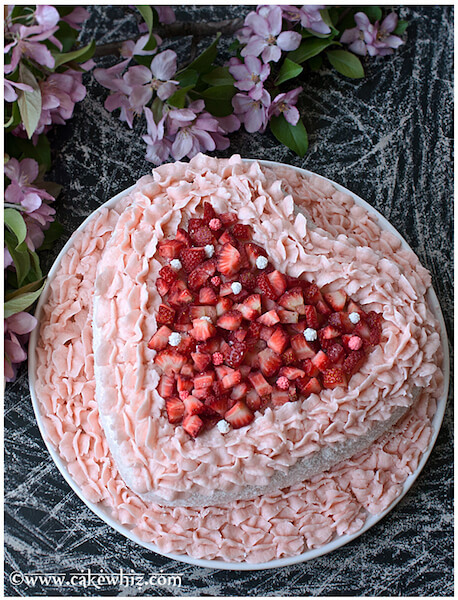 Cake Whiz
Total time: 55 minutes
Just look at that beauty. Pink buttermilk cake frosted with pink buttercream makes for a truly special, scrumptious Valentine's Dessert to share with your partner or friend.
4. Red Velvet Donuts
Moore or Less Cooking
Total time: 30 minutes
They're baked, not fried, which makes them healthy, right?
5. Valentine's Day Heart Stuffed Ginger Cookies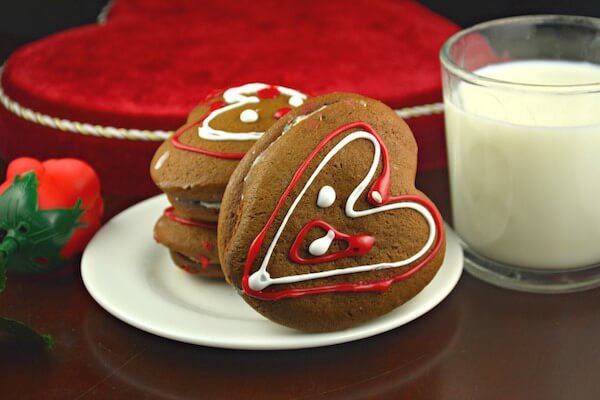 Kitchen DIvas
Total time: N/A
Who says Christmas has a monopoly on ginger cookies? These are made extra special by the delicious cream cheese-marshmallow cream filling.
6. Chocolate Raspberry Cake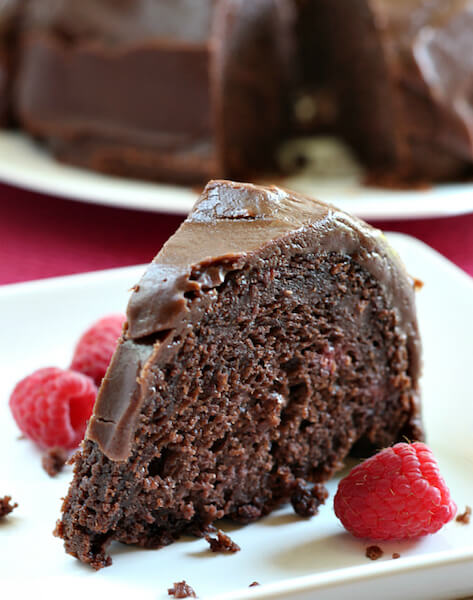 Butter with a Side of Bread
Total time: 55 minutes
Chocolate and raspberries are the perfect combination — especially since Valentine's Day demands something pink. This cake is super easy and super delicious. Try not to eat all the ganache before you frost the cake!
7. Monster Cookie Dough Dip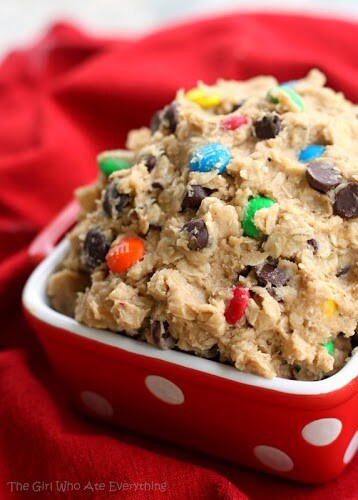 The Girl Who Ate Everything
Total time: 55 minutes
Valentine's Day got you down? Cookie dough is the answer. (It's always the answer.) Grab a pal and share this eggless treat. Who says you need to be in love to have a great holiday?
8. Easy Chocolate Mousse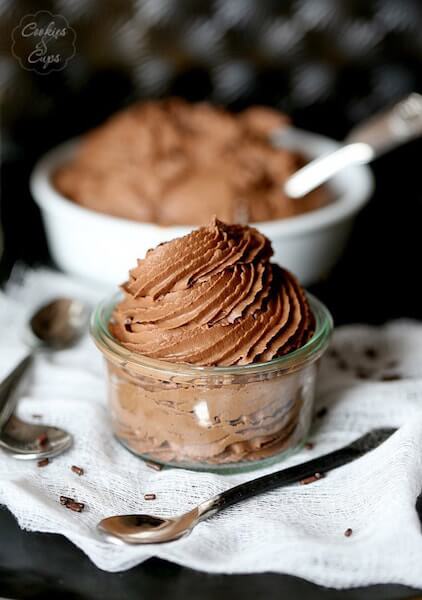 Cookies & Cups
Total time: 15 minutes (plus two hours to chill)
Mousse is one of my all-time favorite desserts, and as an added bonus, it's super quick to make and has only four ingredients. It's great as a standalone treat or as a topping for cake or other desserts.
9. Prosecco Grapes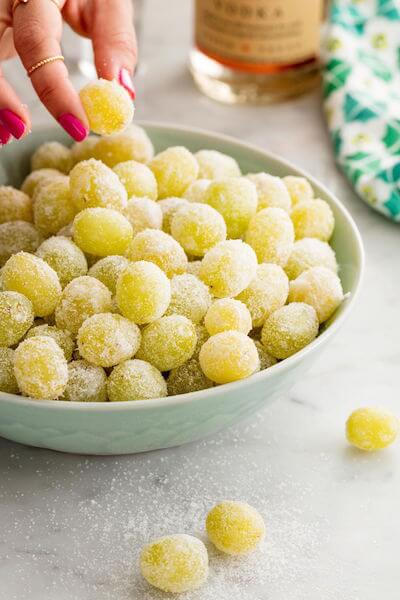 Delish
Total time: 1 hour 10 minutes
Packed with prosecco and vodka, these are a fun and simple adult treat.
10. Cupid Crunch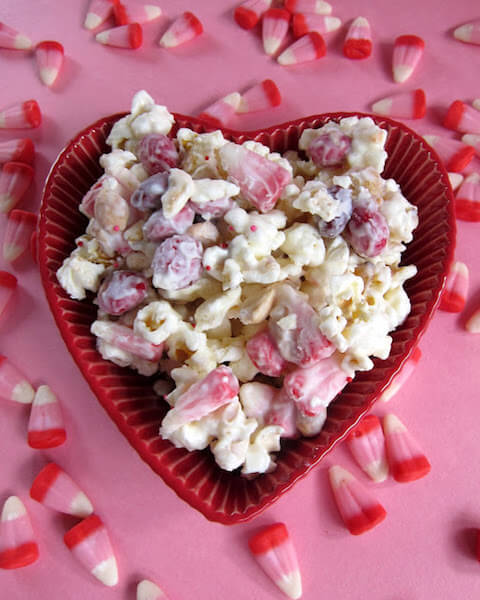 Plain Chicken
Total time: 10 minutes
This sweet-and-salty mix will make a great treat for your kids' class or a Valentine's Day party. It's quick to make, too.
11. Strawberry Tiramisu with Blueberries and Raspberries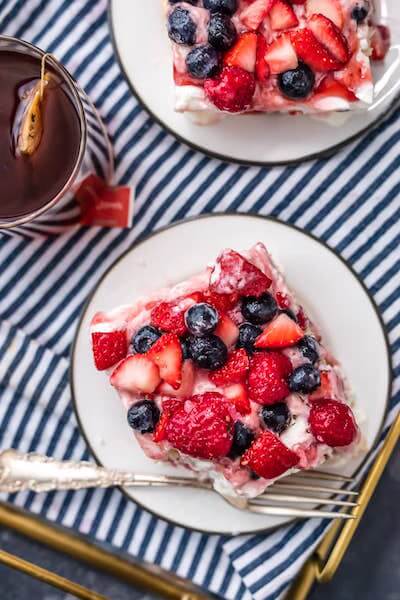 The Cookie Rookie
Total time: 15 minutes (plus four hours of refrigeration)
When I studied abroad in Florence in college, my host mom taught me how to make the best tiramisu. That recipe wasn't necessarily Valentine's Day-themed, but thanks to three types of berries, this version is. It's also a great dessert for the Fourth of July — or really any day!
12. Candy Heart Bark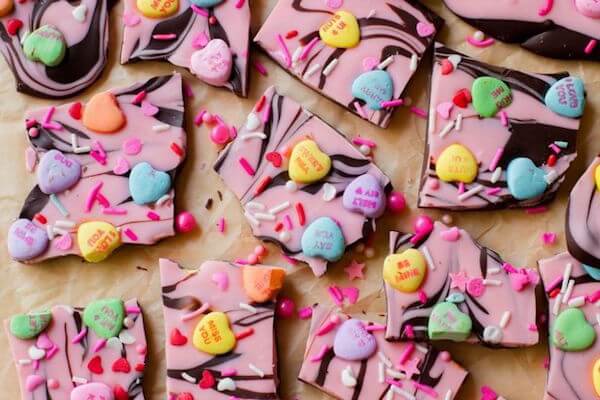 Delish
Total time: 15 minutes (plus two hours of refrigeration)
Here's a fun, vibrant treat both kids and adults can enjoy. What better a use for all those conversation hearts?
13. Pink Peppermint Patties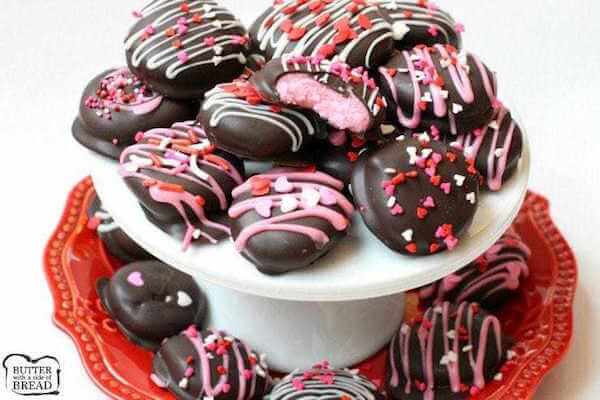 Butter with a Side of Bread
Total time: 15 minutes
Chocolate and mint are my all-time favorite combo, so I go crazy for Peppermint Patties. Now I can make them myself thanks to this quick recipe. I might have to make them year-round — they're too beautiful to resist!
14. 30-Minute Chocolate Cake for Two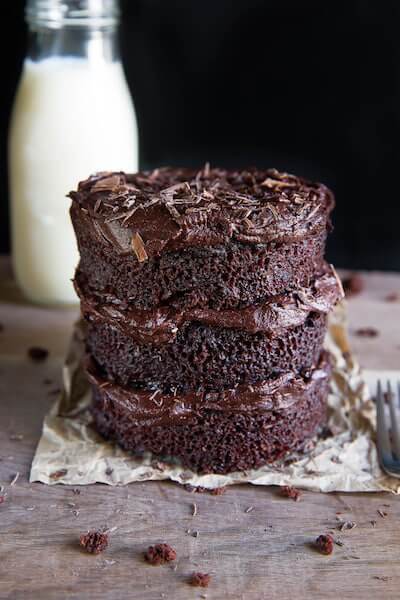 Broma Bakery
Total time: 30 minutes
A little messy? Sure. Worth it? Totally. P.S. It's cooked in a mug!
15. Red Hot Fudge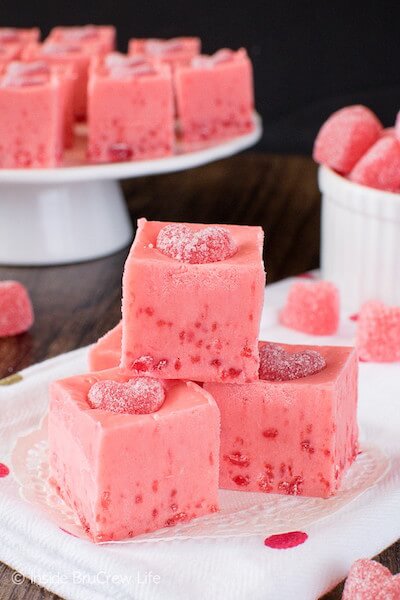 Inside Bru Crew Life
Total time: 10 minutes
Hearken back to your childhood with fudge flavored with red-hot candies. The color is vibrant and the taste is sweet and spicy. It's sure to be a hit at your Valentine's Day party.
16. Easy Homemade Lollipops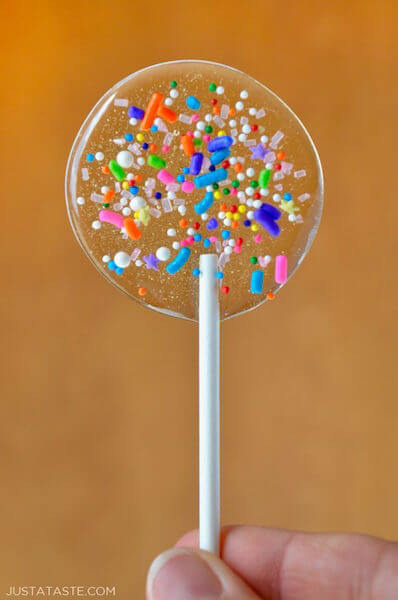 Just a Taste
Total time: 17 minutes
These are the perfect treat to accompany the Valentines your child passes out to their classmates this year. Plus, they're ready in no time at all.
17. Slow Cooker Chocolate Fondue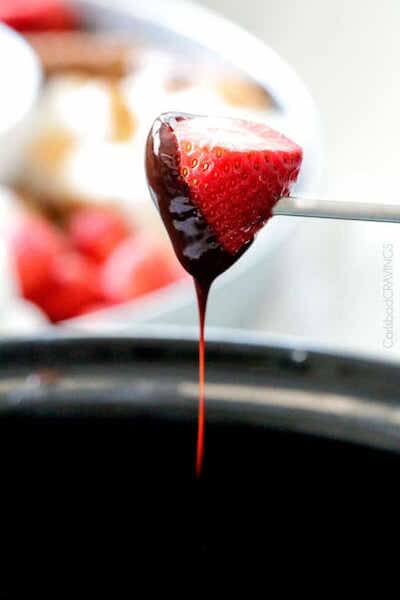 Carlsbad Cravings
Total time: 65 minutes
No Valentine's Day is complete without chocolate fondue. It's incredibly easy to make — just throw the ingredients in a slow cooker and stir a few times. Accompany it with your choice of dippers: pound cake, strawberries, pretzels, cookies, bananas, marshmallows or whatever your heart desires,
18. Raspberry Meltaway Cookies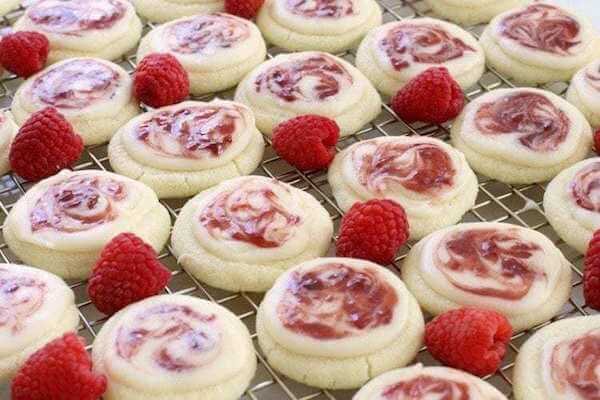 Butter with a Side of Bread
Total time: 34 minutes
These cookies have a wonderful raspberry-almond flavor and are so light that they'll melt in your mouth (hence the telling name). Buttery and rich, they're as perfect for your child's class as they are for date night.
19. Raspberry Champagne Cake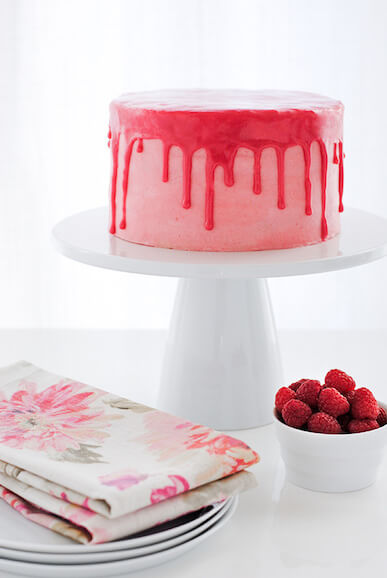 The Cake Blog
Total time: N/A
Raspberries paired with champagne — just sounds like Valentine's Day, doesn't it? The two are simmered together to make a rich buttercream that sits atop a light and airy cake. Your Valentine will love it!
20. Chocolate Covered Pretzels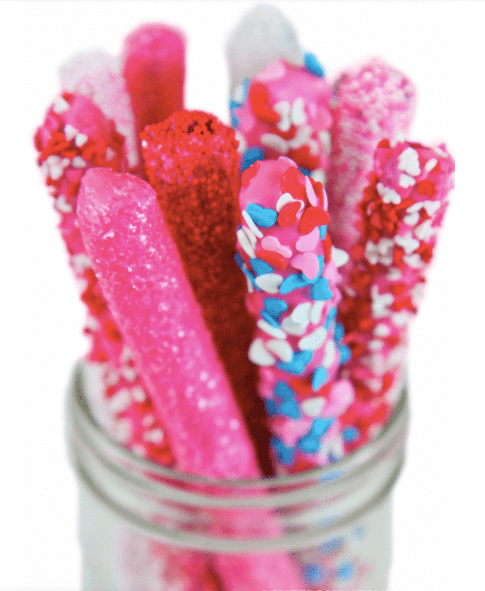 Love from the Oven
Total time: 45 minutes
No baking is required for chocolate-covered pretzels. You simply dip pretzels in chocolate and top them with your favorite sprinkles, and voila! A pretty treat fit for a party or a night in.
21. Hot Chocolate Poached Pears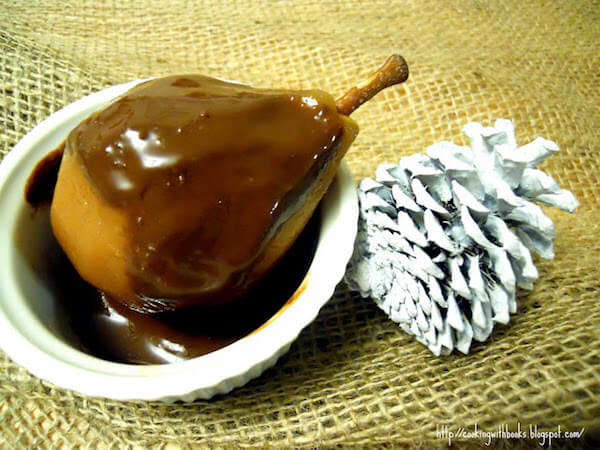 Cooking with Books
Total time: N/A
Traditionally poached in wine, these pears are a tasty alternative to the traditional recipe.
22. Vodka Chocolate-Covered Strawberries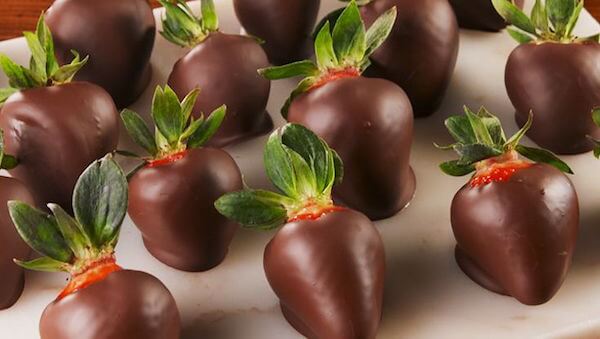 Delish
Total time: 10 minutes (plus at least an hour of chilling)
Chocolate-covered strawberries are basically a synonym for Valentine's Day. Kick it up a notch by soaking your berries in vodka first. Yum!
23. Easy Valentine's Hand Pies
Nerdy Mamma
Total time: 22 minutes
Wow, are these pretty! Plus, they're incredibly easy to make. They don't need to be specific to Valentine's Day, either — they make a great snack for your kids (or you).
24. Love Bug Sugar Cookies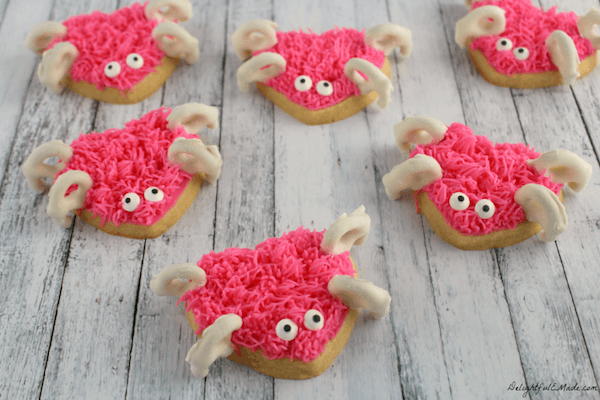 Delightful E Made
Total time: 1 hour 10 minutes
How adorable are these? They're the perfect treat for someone special (and not just an SO).
25. Raspberry Meringues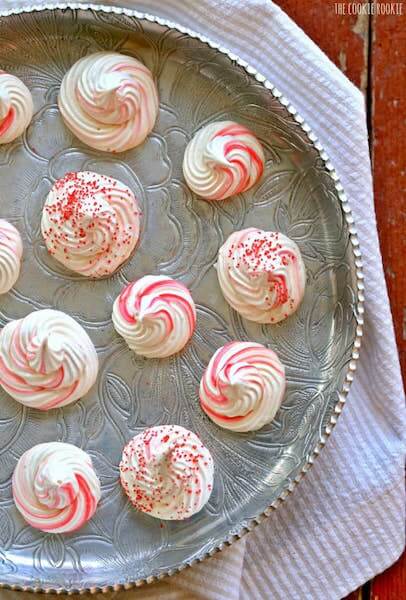 The Cookie Rookie
Total time: 2 hours
Looking for a guilt-free Valentine's Day treat? Raspberry meringues are the answer. They're much lower in calories than most of the alternatives and are so light and airy, they'll melt in your mouth.
26. Nutella Berry Crepes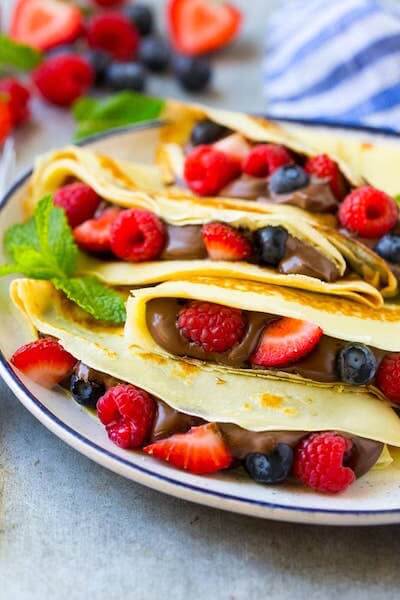 Dinner at the Zoo
Total time: 35 minutes
Crepes are as perfect for brunch as they are for Valentine's Day dessert. Everyone will go crazy for them.
27. Red Velvet Mocha Milkshake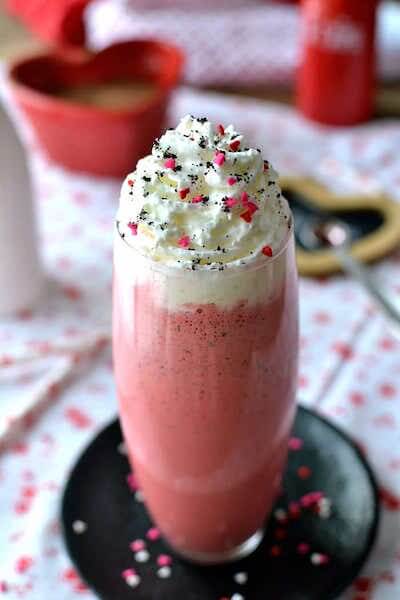 Lemon Tree Dwelling
Total time: 5 minutes
Milkshakes are underrated, but now, they're finally getting their due. Whip up this beauty in just five minutes.
28. Caramel Oatmeal Cookies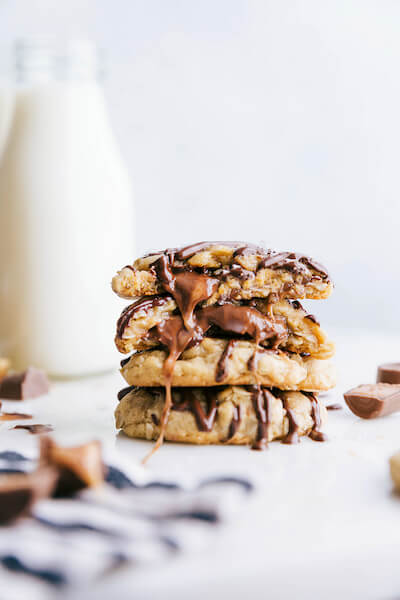 Chelsea's Messy Apron
Total time: 24 minutes
Oozing with caramel, these cookies are ideal for date night, a party, a girls' night — or even an evening with you and yourself.
29. S'mores Dip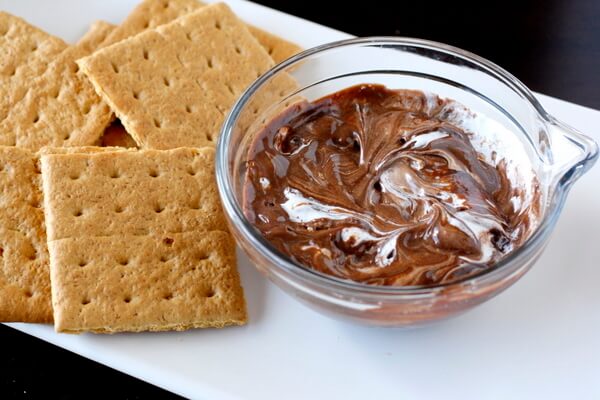 What Megan's Making
Total time: 5 minutes
Here's the ultimate comfort food. Inspired by the camping treat, S'mores Dip will fulfill your midnight cravings — or serve as the perfect Valentine's treat.
30. Valentine's Day Pretzels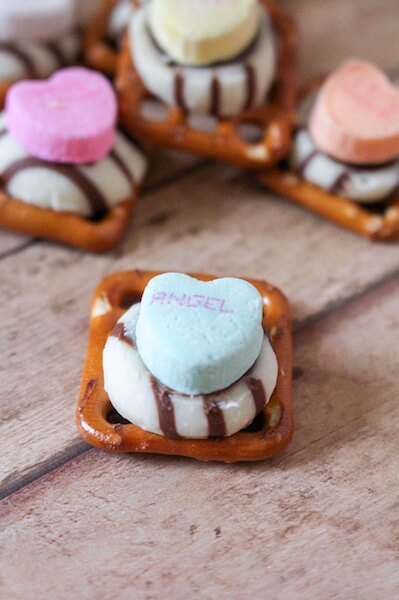 Moore or Less Cooking
Total time: 38 minutes
A perfectly snackable, sweet-and-salty treat that's great for parties or a night on the couch with your SO. With just three ingredients, they may be the easiest dessert you'll ever make.
--