175
Simply hearing the phrase "freezer meal" puts me off my supper. I hate the act of prying open my freezer door and peering inside, desperate to eat but unwilling or unable to cook myself a full meal. To make matters worse, there's nothing less appetizing than frozen vegetarian food — frozen meat looks ugly in the freezer tray but obviously has the capacity to be warmed up to an acceptable state, whereas a frozen bundle of spinach just seems like a pathetic and hopeless meal before it has even thawed.
Luckily, I've happened across a few colorful and delicious recipes that can freeze well — and, more importantly, can be reheated to a state that is just as delicious as before their long hibernation. So, without further ado, here are some great vegetarian meals that you can feel phenomenal about tossing in your freezer.
Prep time: 15 min
Cook time: 30 min
Stew is a great thing to freeze because it requires absolutely no work to reheat; you just plop your stew into a pot and wait for the surface to start bubbling. This colorful Moroccan stew is incredibly flavorful, featuring cilantro, cinnamon, cumin, ginger, and an elaborate mix of spices, not to mention the lemon that the recipe creators suggest squeezing on top.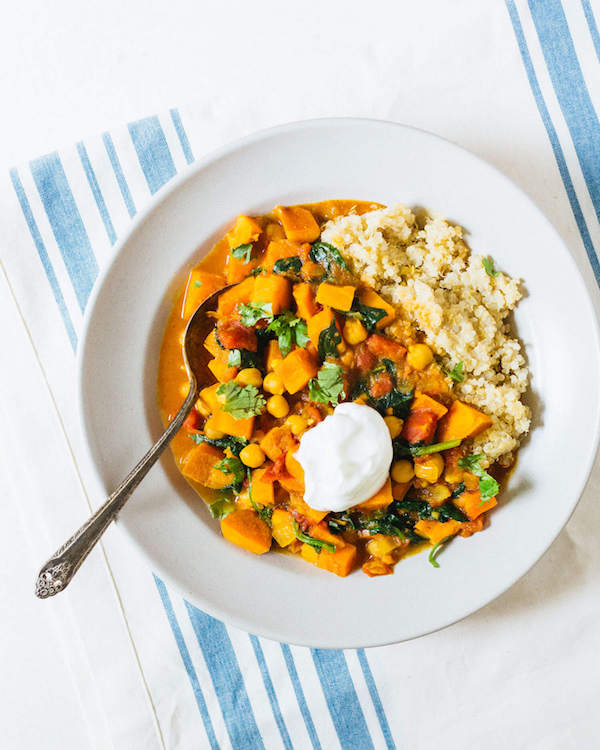 Source: A Couple Cooks
Prep time: 10 min
Cook time: 12 min
Only packing 84 calories each, these fritters are an ideal choice for anyone trying to eat healthily or just looking to use up extra carrots from the vegetable drawer before they go rotten. They also reheat quickly and can be used in a number of ways, from a side dish to a burger substitute.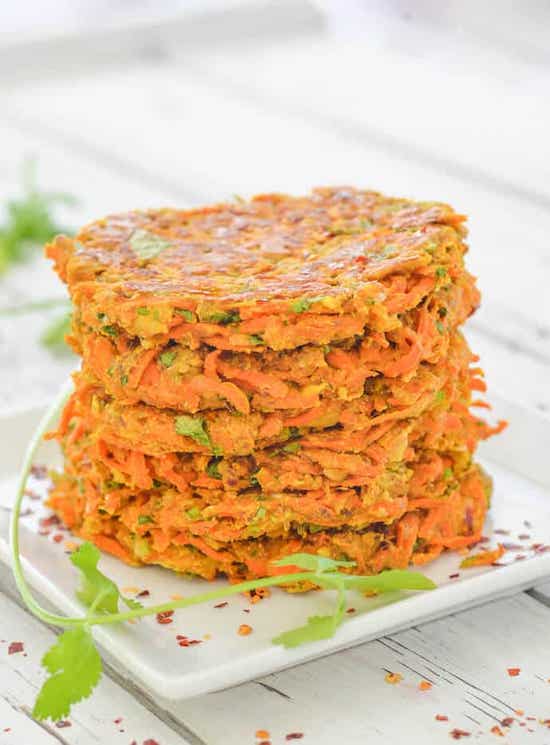 Source: A Virtual Vegan
Prep time: 15 min
Cook time: 1 hr 45 min
This French onion soup substitutes the usual beef base for a vegetarian, mushroom-based broth, which gives the soup a slightly different flavor that heightens the experience of the onions and the cheese. It's a great, warm soup to have on hand, and will be piping hot and ready to go within minutes of taking it out of the freezer.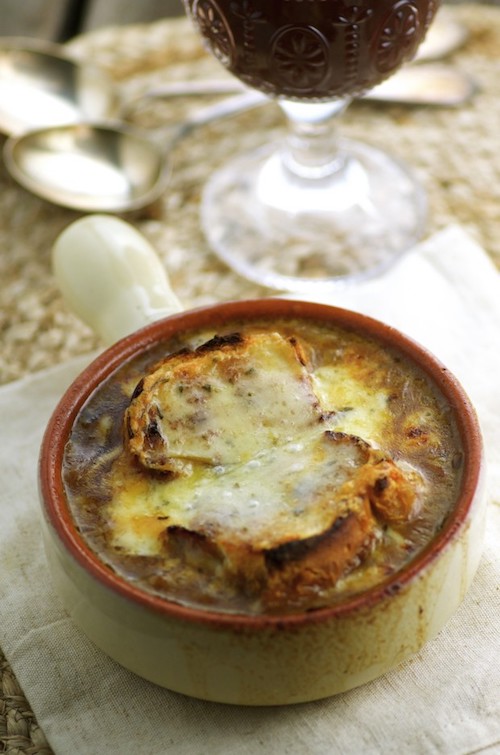 Source: May I Have That Recipe
Tagliatelle al ragù bolognese is a very time-intensive dish and requires a heck of a lot of meat to be made correctly. Luckily, this cauliflower alternative exists: it's simple, it's healthier and if you freeze this sauce, you'll be looking at many days of easy eating.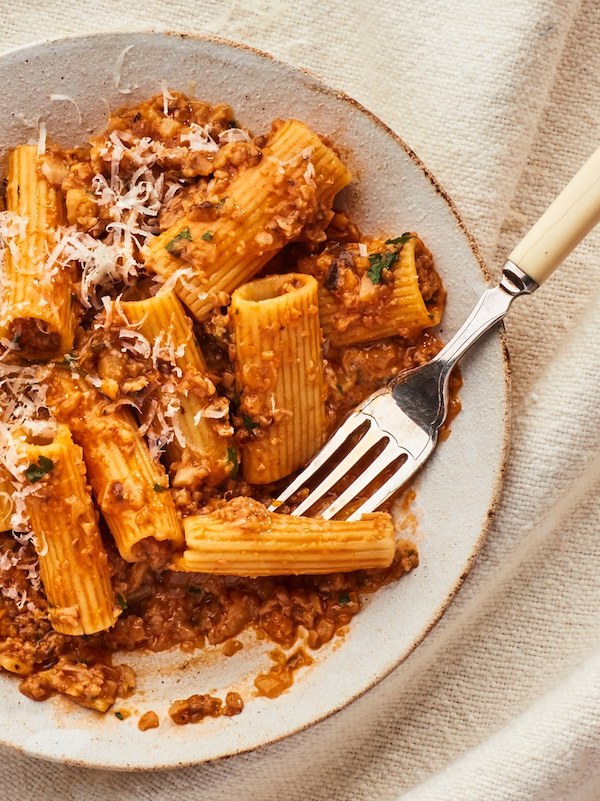 Source: Bon Appetit
Prep time: 20 min
Cook time: 30 min
Tired of only being featured on the Thanksgiving table, this sweet potato casserole gets rid of the classic marshmallow topping in favor of a buttery pecan streusel topping, which makes it smell even better — and makes it more pleasant to reheat straight out of the freezer.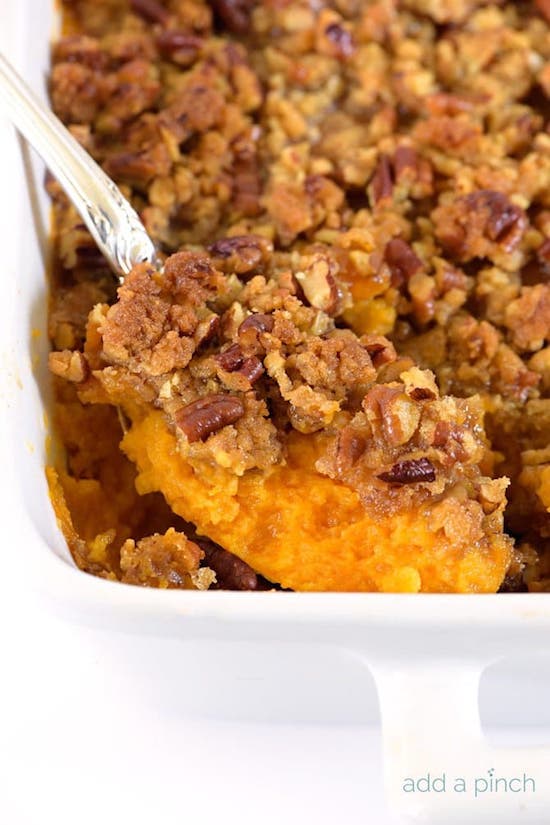 Source: Add a Pinch
Prep time: 15 min
Cook time: 30 min
This soup can last up to three months in the cold, dark depths of your freezer, but it probably won't make it through the week. It's creamy and rich and, if seasoned right, might just become your favorite home-cooked meal. Just sub vegetable stock for chicken stock.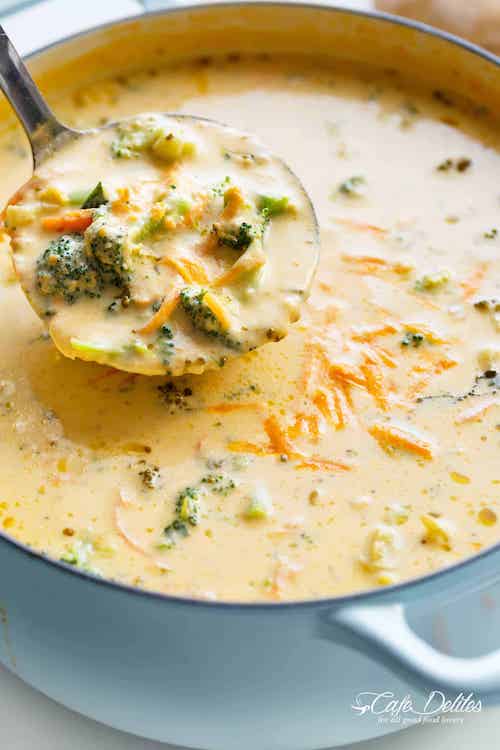 Source: Cafe Delites
Prep time: 10 min
Cook time: 15 min
Noodles don't generally freeze well, but the peanut sauce on this dish should be so thick that you feel like you're basically eating soup and therefore will freeze gracefully. Dump it all in a frying pan when you want to reheat it, and you'll have your delicious noodles in no time at all.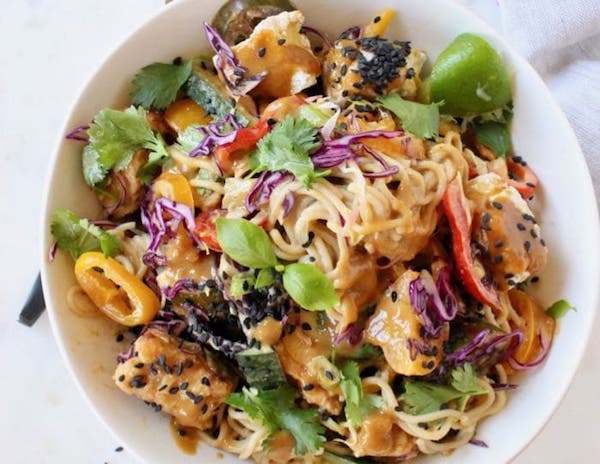 Source: Veggie Society
Prep time: 10 min
Cook time: 1 hr 15 min
These stuffed peppers are literally designed to go in the freezer. The recipe makes 6-8 peppers stuffed solid with yummy quinoa and other things and is ready to be baked as soon as it's frozen.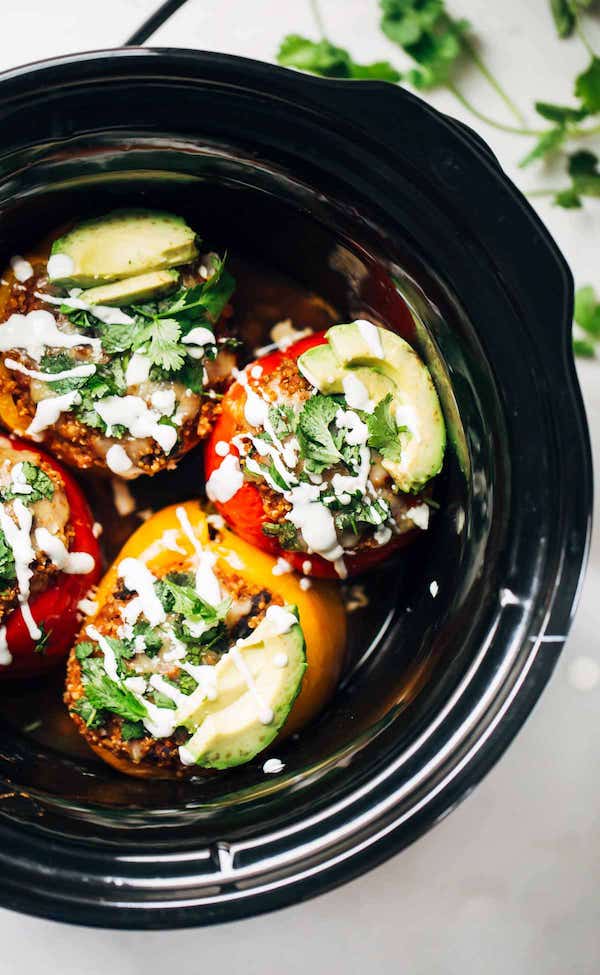 Source: Pinch of Yum
Prep time: 15 min
Cook time: 1 hr 15 min
It's nice to have a side of beans every once in a while to lend protein to whatever meal you're eating. With these greek baked lima beans at your disposal, you'll never be lacking that extra kick of protein.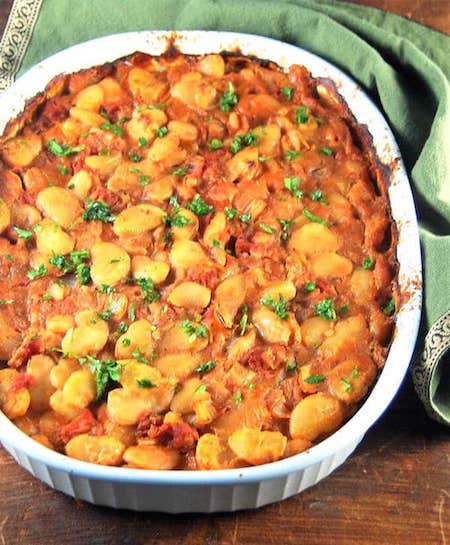 Source: Holy Cow Vegan
Prep time: 15 min
Cook time: 20 min
Any self-respecting vegetarian should have their own personal black bean burger recipe. If you don't have yours yet, let me offer up this one as a possible option: it doesn't require that many ingredients, and the creation process only takes 35 minutes total.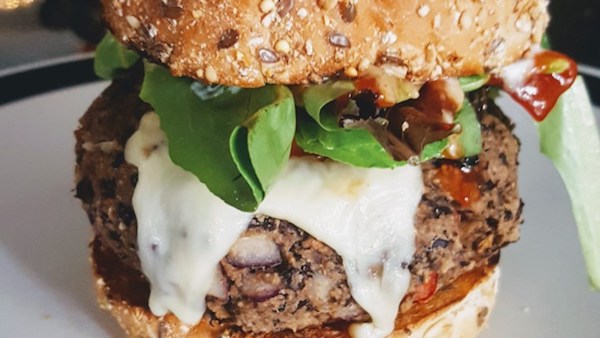 Source: AllRecipes
Prep time: 25 min
Cook time: 50 min
Although you might not want to freeze it in the bread bowl, this vegetarian chili is a genius thing to keep stored up in your freezer. It's the perfect thing to reheat, because with some fresh cheese and/or sour cream on top, it will taste just like new.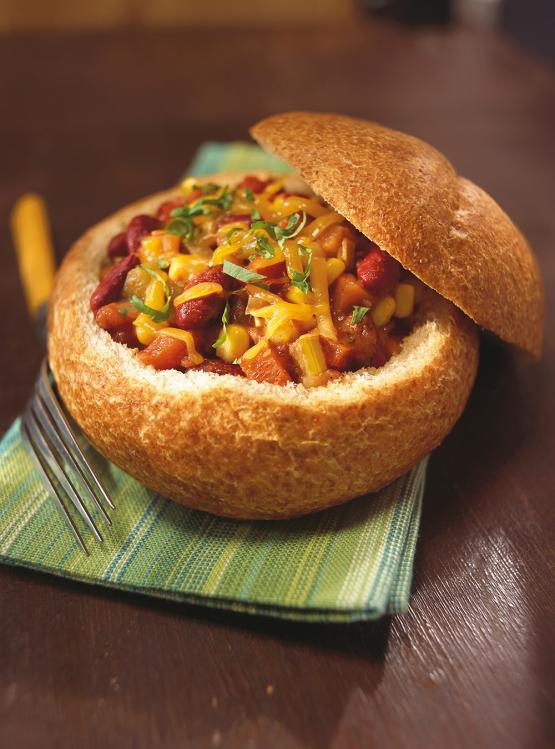 Source: Ricardo Cuisine
Prep time: 40 min
Cook time: 30 min
One of the only vegetarian dishes that Italians deign to consider a main course, this eggplant parmigiana has it all ("it all" being eggplant, cheese, sauce and basil, of course). It's a great staple to have on hand for whenever you're feeling sad, and it's by definition soggy, so there's no risk of reheating poorly.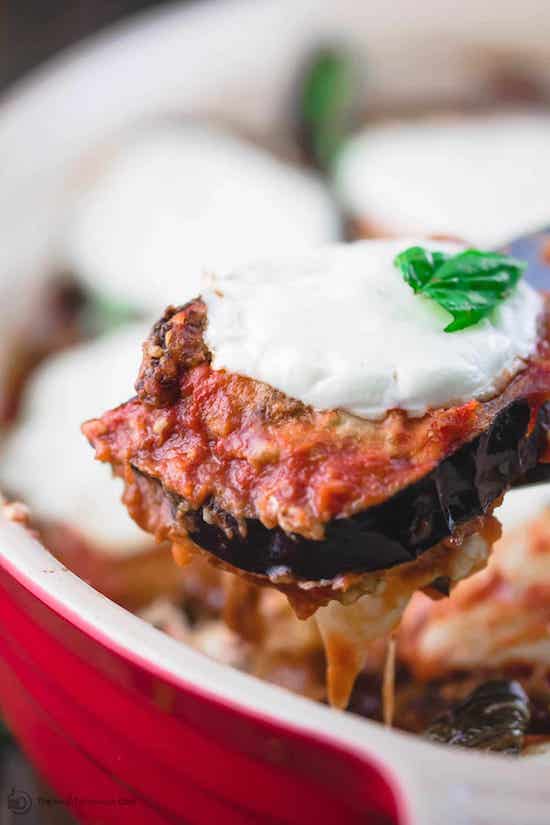 Source: The Mediterranean Dish
Prep time: 10 min
Cook time: 25 min
When you're having a hefty burrito craving, simply remove these bad boys from the freezer, wrap them in paper towels and place however many you plan on consuming in the microwave for a few minutes.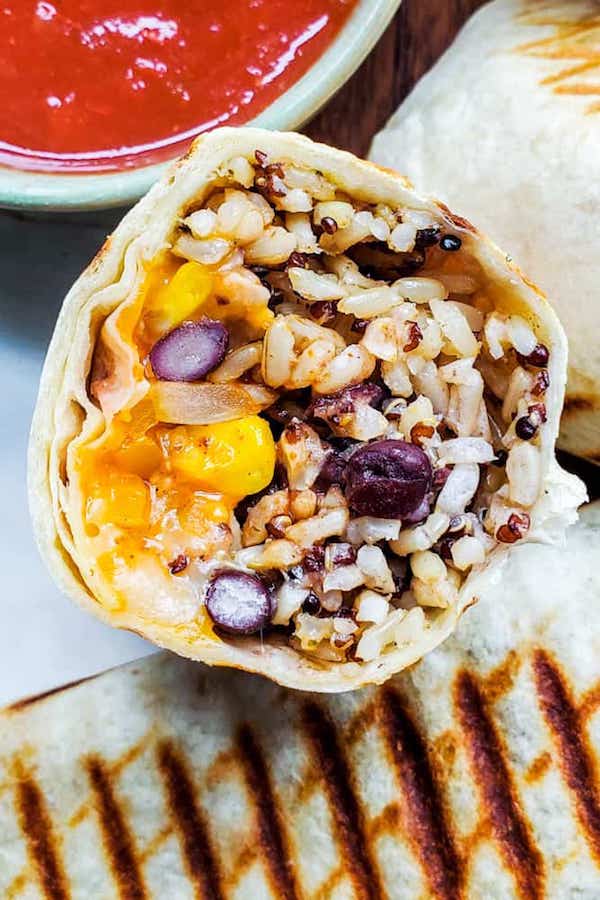 Source: Erhardts Eat
Prep time: 10 min
Cook time: 35 min
Once you substitute vegetable stock for chicken, all of a sudden you'll find that you've got a scrumptious vegetarian meal on your hands (and in your stomach, and in your freezer... and eventually, in your stomach again).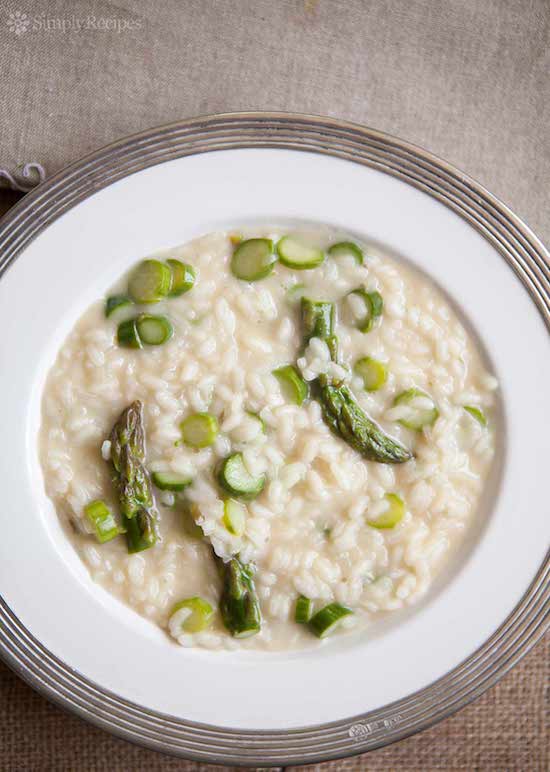 Source: Simply Recipes
Prep time: 20 min
Cook time: 20 min
Tempeh, a tofu-type concoction made from soybeans that has origins in Indonesian cuisine, is transported to Japan in this recipe. While many find it unappetizing, it's a great source of protein and when cooked well, incredibly flavorful.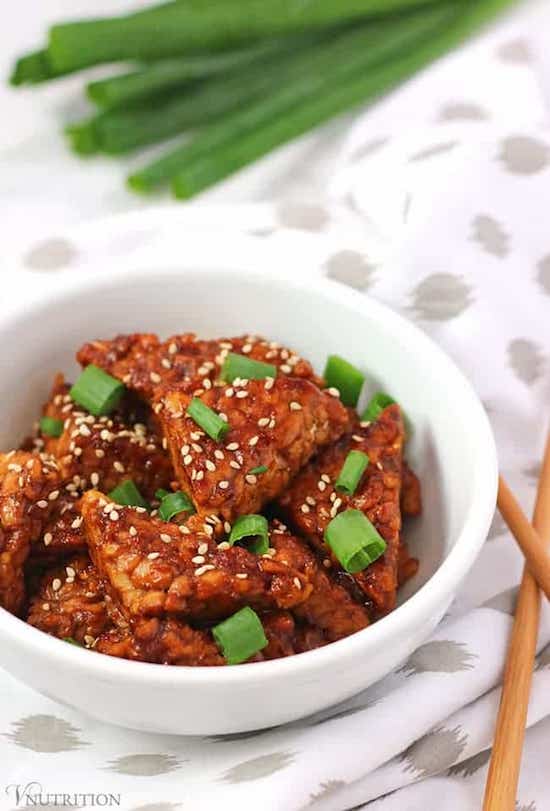 Source: VNutrition
Prep time: 15 min
Cook time: 1 hr 50 min
To store these delectable ravioli, finish shaping them and let them rest for about an hour. Then they'll be ready to stuff into the freezer, where you can be sure they'll survive for around six months.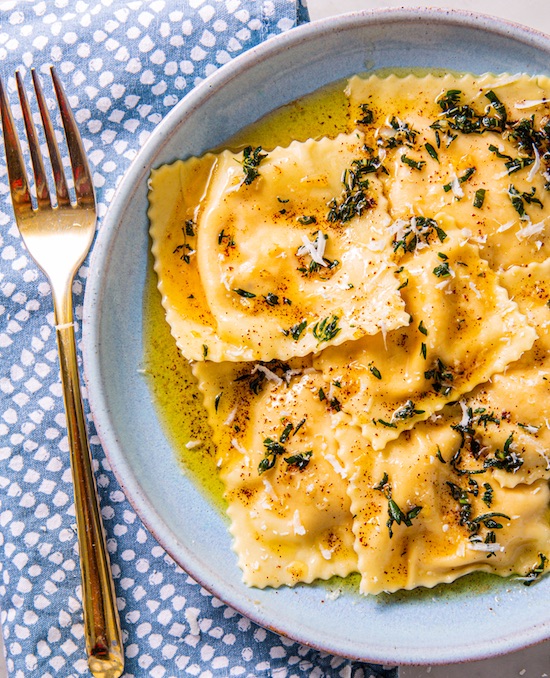 Source: delish
Prep time: 15 min
Cook time: 45 min
Enchiladas are a wonderful party food, because you can make so many so quickly and each constitutes a pretty hearty serving. Next time your friends are coming over, just make a slew of these veggie enchiladas, and save what remains after your friends have torn through your stash for another day.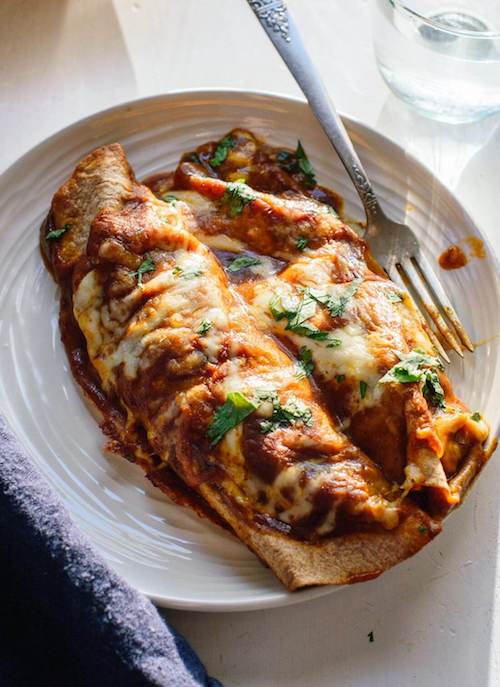 Source: COOKIE + Kate
Prep time: 10 min
Cook time: 50 min
I am a fan of soups, which is probably clear from the fact that this is the fifth soup on this shortlist, but cream of mushroom has my heart. This recipe argues for the addition of Sherry, but I prefer white wine myself — try both out and see which works for you!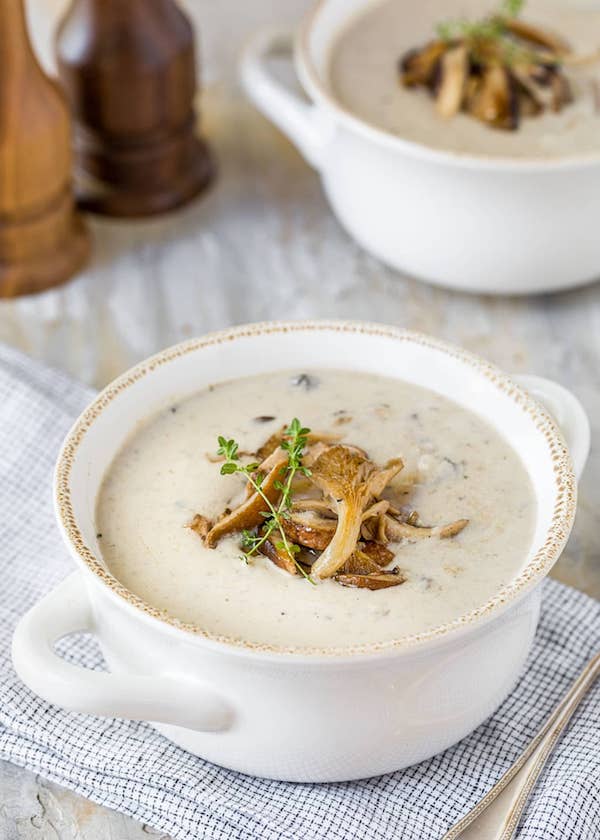 Source: Striped Spatula
Prep time: 10 min
Cook time: N/A
This vegan recipe is an absolute treat. It was designed with Fall in mind, featuring classic Fall flavors like cinnamon, pumpkin and almond butter, but don't fret: this winning dessert can still be made all year round.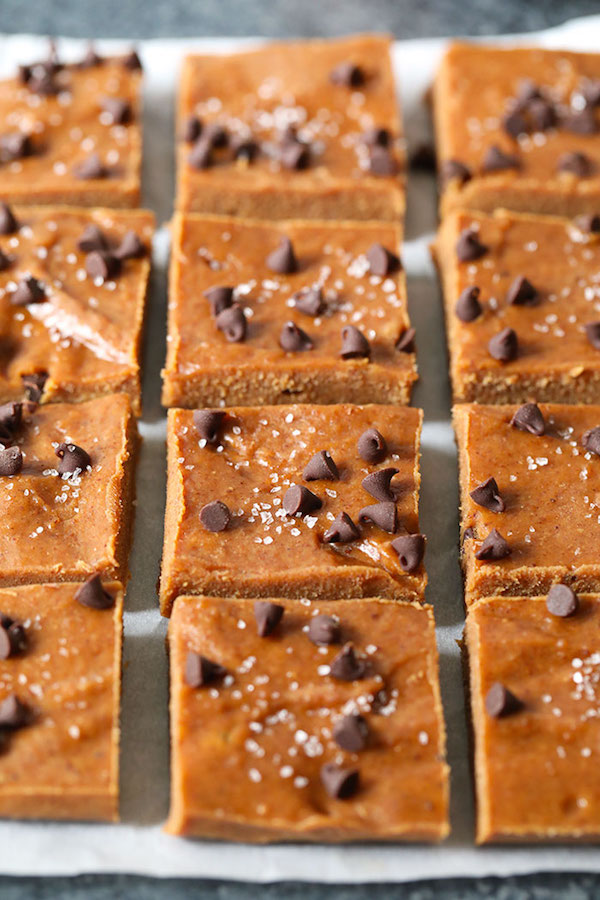 Source: Fit Foodie Finds
Prep time: 5 min
Cook time: 50 min
Rice pudding is a great freezer food. Just move a portion to the fridge a few hours before you plan on indulging, and you'll be all set for your tasty afternoon snack.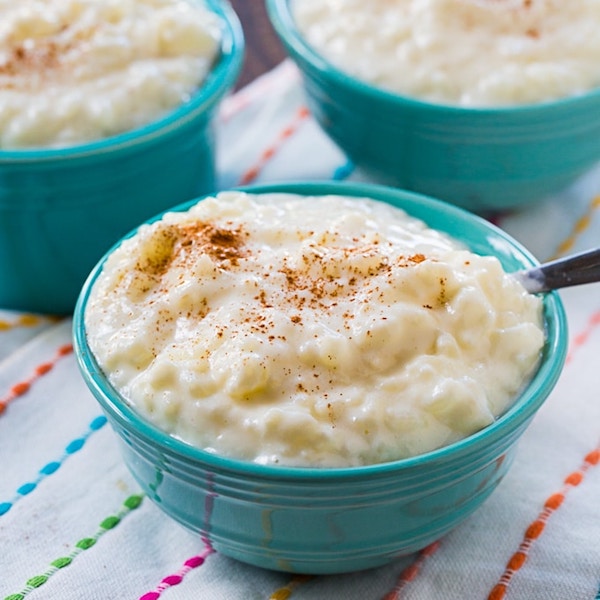 Source: Spicy Southern Kitchen