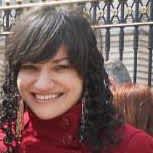 2.3k
It's that time of year again. Whether you love it or hate it, the work holiday party is here. Did you get a little too tipsy and belt out karaoke…when there was no karaoke…last year? Did you stand in the corner and talk to your best friends from the office the whole time? Perhaps you didn't even attend at all.
Fortunately, this year is an opportunity for a do-over. Find out the most important dos and don'ts for the holiday party to ensure that you have fun while keeping things professional—and maybe even find some new opportunities.
1. Don't overstay your welcome.
You don't want to be the one to arrive the second the doors open and shut the party down. This will make you look overeager. Instead, wait a good 15-30 minutes after the party begins to show up. If you can, head over with a group of coworkers; that way you'll have people to talk to in case you the first ones there. Stay at least an hour, so even if you're not having a good time, you can be sure you've put in the effort. Say your goodbyes at 15-30 minutes before the stated end time, unless it seems like the party is still going strong and a large percentage of your coworkers are still there.
2. Do show up.
If you're not excited about the idea of interacting with your coworkers outside of work—or just don't like parties—the idea of attending a work holiday party where you'll have to talk to crowds of people can seem exhausting and overwhelming. Unfortunately, it's also necessary. Your employer will expect you to show up, and that's what you need to do to demonstrate that you're a team player who cares about the company beyond the paycheck.
Think of it as an opportunity for networking. Or, at the very least, you'll get a free meal.
3. Don't just talk to people you know.
It's tempting to spend the work holiday party talking to your friends. But you can do that on a daily basis. Instead, try to branch out and get to know your other coworkers. You want your colleagues to perceive you as welcoming and friendly.
4. Do introduce yourself to others at the company.
Make it a goal to talk to a certain number of people you with whom you haven't spoken or don't know well. If you're worried about coming across as awkward, remember that these types of events tend to be awkward for everyone, and your coworkers will probably get grateful that you're reaching out. You don't have to come up with an innovative opening line; simply introducing yourself will do. (Or, if you've met them before, you can ask how they're doing.)
Work holiday parties can be great networking opportunities, but you have to actually put in the effort. The payoff can be huge: you might even impress someone who is in a position to talk you up to your manager or keep you in mind for a future role.
5. Don't dwell on business the whole time.
It's natural to resort to work as the main topic of conversation; after all, that's what you have in common with the other guests. But parties are a time to take a break from work and let loose. While you'll probably talk about work some, if the discussion gets too focused on a never-ending project or difficult client, steer it toward something lighter. You'll have plenty of time to talk work while you're actually at work.
6. Do keep the conversation light and friendly.
Even if you're talking to your work bestie, this probably isn't the time to dwell on personal issues. This isn't the place to cry about your breakup or complain about your roommate. Instead, keep the conversation light, and try to welcome others into your discussion.
Racking your brain for topics? Ask your colleagues about a book they're reading or TV show they're watching. The point is to make the tone friendly and get to know people beyond the work they do.
7. Don't wear anything inappropriate.
Remember that this is a work event, which means it is an extension of the office. That means you shouldn't wear anything you wouldn't wear to your office—nothing too short, revealing, or otherwise inappropriate for work attire. Your boss and boss's boss will be there, and you don't want to embarrass yourself by wearing something that will make you look unprofessional. If you're in doubt, it's probably a no.
8. Do dress up.
That doesn't mean you can only wear your normal business attire. The holidays are time for glitz and glam. From holiday jumpsuits to sequined skirts, wear something that makes you feel both festive and comfortable. Just make sure it's work AND holiday appropriate. Check out 31 Holiday Party Outfits to Rock at the Office for ideas on how to make your attire festive.
Or, if you are competing in your office's ugly sweater contest, here are our tips for making your sweater a sure winner.
9. Don't drink too much.
When there is an open bar, it's easy to lose track of how much you've been drinking. And that can get you into trouble.
This is a party, but it's not a time to party. If you don't set a limit on how much you drink, things can get out of control quickly. This is a work function, and you need to retain your professionalism at all times. Keeping your cool will not only ensure that you're on your best behavior, but it can also prevent you from getting into a dangerous situation and enable you to let your colleagues know if they're acting unprofessionally or inappropriately.
Set a limit on how much you can drink, and stick to it. You know how much alcohol you can tolerate and how much is too much, so set your limit accordingly.
10. Do have fun.
Still, it's not all work. While you should be careful to retain your professionalism and act appropriately at all times, that doesn't mean you can't have fun. Take part in the events—whether that's dancing, karaoke, or just having lively conversations—and consider this a nice break from the office.
More on Navigating the Holiday Season
The holiday season can be fun—as well as hectic. Fortunately, we have resources to help you prepare, from the best company holiday party ideas to Joanna Gaines's tips for staying ahead of holiday chaos.
Putting the final touches on your work gift shopping list? Check out The 36 Best Secret Santa Gifts for Coworkers at Every Price Point and The Best Last Minute Christmas and Holiday Gifts for Your Coworkers.
Try to move your career forward this holiday season? We have tips for you.
And finally, don't forget to enjoy yourself!