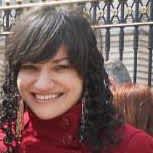 2.3k
If you are hoping to live and work in the United States temporarily or permanently, you will, in many cases, need to obtain a work visa.
A work visa is a legal document that entitles foreign nationals to enter and work in the U.S. for a specific length of time or in some cases permanently. There are many different types of visas available, and they each have individual eligibility requirements and apply to separate categories of workers and employment situations.
Find out which type of work visa is most appropriate for you and your situation, learn about the procedures, costs, wait times, and more, and discover resources that will help you apply for and secure your visa.
What Is a Work Visa?
Obtained prior to entering the United States, a U.S. work visa authorizes you to be admitted into the country for a specific employment or work purpose as described on the document and the length of time you are allowed to stay there.
There are many different types of work visas you may obtain. Some of the most common ones include:
Nonimmigrant Visas
• H-1B
To obtain an H-1B visa, you will need to have an employment offer from an employer within the U.S. The employer is agreeing to sponsor you, and the work is limited to specialty occupations.
• H-2A
This visa entitles workers to enter the country to pursue seasonal agricultural work temporarily.
• L-1
This visa allows employers who work for a company in a foreign country to be transferred to a U.S. branch of the same company. You must have worked at that company for at least one continuous year within the past three years prior to entering the U.S.
• O-1
For this type of visa, you must have an offer from a U.S. employer attesting to your extraordinary ability in your field of expertise.
• E-1
The E-1 visa entitles you to perform trade activities in the U.S. You must be a citizen of a country that maintains a trade treaty with the U.S.
• TN
This work visa is specific to Canadian and Mexican citizen seeking work in the U.S.
The U.S. Department of State—Bureau of Consular Affairs website offers a full list of visas with descriptions and eligibility requirements.
• J-1
The J-1 visa allows researchers, professors, and exchange visitors to participate in programs that promote "cultural exchange," such as specific training, in the U.S.
• R-1
This visa enables foreign nationals to work in a religious occupation or role temporarily in the U.S. (Note: this is different from EB-4, which is an immigrant visa described below.)
• P Visa
The P visa entitles athletes, artists, and entertainers to work in the U.S. temporarily.
Immigrant Visas (for permanent U.S. workers)
• Employment-Based Visas
There are five categories of EB visas in descending order of preference:
1. EB-1 is designated for people with an extraordinary ability in "sciences, arts, education, business, or athletics; outstanding professors or researchers; and multinational executives and managers," according to Travel.State.Gov.
2. EB-2 is reserved for people in professions that require advanced degrees or those who display "exceptional ability" in the arts, sciences, or business.
3. EB-3 is reserved for professionals, skilled workers, and other workers.
4. EB-4 is designated for "special immigrants," such as some religious workers, employees of U.S. foreign service posts, international organization retirees, and others.
5. EB-5 concerns business investors who invest certain amounts of money in new organizations that employ at least 10 full-time U.S. workers.
• Green Card
A Green Card enables you to live and work in the U.S. permanently. People obtain Green Cards through different work-related and non-work-related situations.
(NB: This list is not exhaustive.)
How Long Does It Take to Get a Work Visa?
The length of time it will take you to obtain your visa can vary considerably depending on numerous factors, such as the type of visa you are looking to secure and many others, some of which are beyond your control. Many people wait years for their Green Cards, while someone who is seeking a temporary visa may only need to wait a few weeks.
How Can I get Work Permit in the USA?
An Employment Authorization Document (EAD) is different from a work visa. This card authorizes a foreign national to work in the U.S. for any employer without any restrictions in most cases. It acts as proof for prospective employers and others that you are eligible to work in the U.S.
To obtain an EAD, you will simply complete and file Form I-765 with the U.S. Citizenship and Immigration Services. In contrast to completing your work visa application, you will file this form while you are in the U.S. A complete list of eligibility categories is available via the USCIS. These categories include certain types of students, spouses of some work visa holders, refugees, and others.
How Much Does It Cost to Get a Work Visa in USA?
Work visa fees and costs vary based on the type of visa you are obtaining. General categories and associated fees include:
• Non-petition-based nonimmigrant visa (except E): $160.00
• Petition based visa categories: $190.00
• E - Treaty Trader/Investor, Australian Professional Specialty category visa: $205.00
• K – Fiancé(e) or Spouse of U.S. citizen category visa: $265.00
Some types of work situations do not have fees. As per Travel.State.Gov, these include:
• "An official representative of a foreign government or an international or regional organization of which the United States is a member; members and staff of an observer mission to United Nations Headquarters recognized by the UN General Assembly; and applicants for diplomatic visas as defined under item 22(a); and their immediate families.
• An applicant transiting to and from the United Nations Headquarters.
• An applicant participating in a U.S. government-sponsored program which may include applicant's dependent spouse and children.
• An applicant traveling to provide charitable services as determined by Visa Services."
Here is a complete list of visa-related fees and details about what the categories encompass.
Is It Hard to Get a Work Visa?
It can be very difficult to obtain a work visa in the U.S., depending on your circumstances and the type of visa you are looking to secure. Generally, people who are successful have sponsorship from an employer or special circumstances that uniquely qualify them to work in the U.S.
It is a good idea to research different types of work visas prior to applying so you can determine which will give you the best odds of securing one. Keep in mind that some work visas are more difficult to obtain than others. The H-1B visa, for example, has a quota attached to it, which can work for or against you depending on the number of American workers who are capable of performing the work you do at a given time.
How to Apply for a Work Visa
The application process can be complex and take considerable time. Follow these steps to obtain your work visa:
1. Find out if you actually need a work visa.
Not all work situations require visas. Look at the USCIS website or ask your U.S. employer (if you have one) for help.
2. Determine which type of visa you will need.
Review the categories to figure out the work visa that best applies to your situation.
3. Complete the appropriate application or form.
Complete the work visa application and pay the required fee. The form you complete depends on the type of visa you are seeking. (For a non-immigrant visa, it is the DS-160 form.)
4. Schedule an appointment with your U.S. Embassy or Consulate.
Bring documents including your identification (such as a passport), letter confirming your appointment, offer of employment in the U.S., and any other relevant information.
Keep in mind that the exact steps will vary according to the type of work visa you are looking to obtain, your country of nationality, and other factors. If you have questions about the process for your unique situation, you may want to consult an immigration attorney.
Resources
There are many resources to help you identify the most appropriate work visa for your situation, better understand the application procedures, discuss your situation with other visa applicants, and navigate the process. Here are a few to check out.
Find job opportunities, discussion forums, and other resources for navigating and obtaining a work visa.
Learn about how to find a job in the U.S. as a foreign national.
Use this directory to find the appropriate visa for you and make sure you meet the eligibility requirements.
Many job search websites, such as Indeed, allow you to specify your work visa as a search term to help you find positions for which you qualify.