866
As the summer heat fades and the colder season sets in, it's the perfect time to brighten your desk with the colors of Fall. Push aside your boring nameplate, your everyday pencil holder, and your summer-smelling candles. Everyone knows Halloween ghosts and Thanksgiving pumpkins are far superior to boring old brass anyday.
We're here to help you jazz up your office space with fun fall decor. We've chosen our favorite desk decorations to help you transform your spot at work into a the fall day of your dreams. Just be careful, your space might become the office photo opp!
1. Tiny Festive Figurines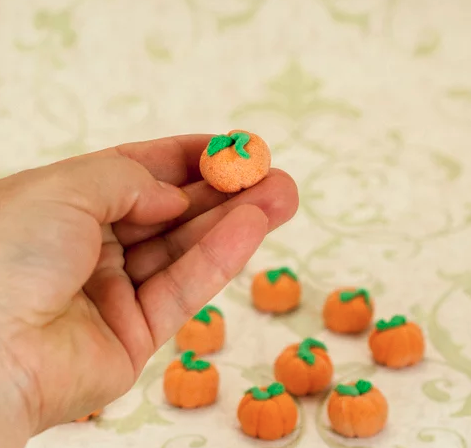 These miniature pumpkins are both adorably small and spookily inexpensive. They'll give you that fall feeling without overcrowding your workspace. If you don't like pumpkin spice everything, opt for these tiny ghosts instead.
2. Skull Plant Holder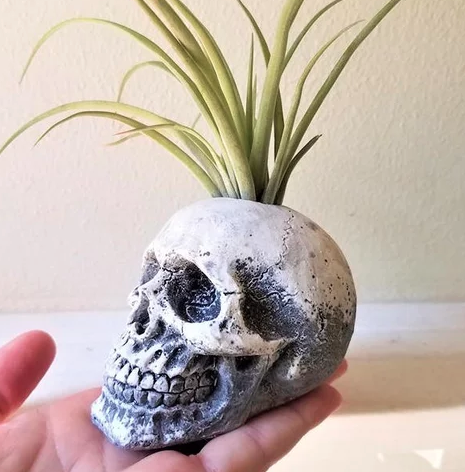 Tap into your spooky side with this skull plant holder. Fill it with an air plant or turn your office into a campfire with a scented s'mores candle. Perfect for both Halloween and fall.
3. "The Witch Is In" Nameplate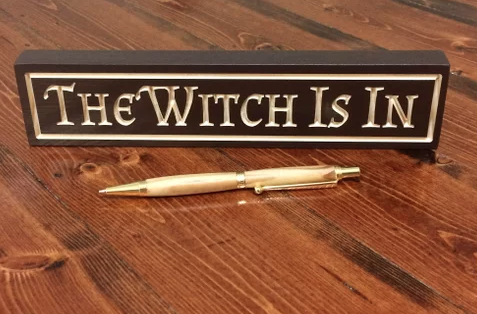 What could be more fitting for Halloween? This time of year is probably the only time you can call yourself "that witch" while at work. Replace your boring, everyday nameplate with this festive announcement. Then, leave it up all year round if you're truly feeling carefree.
4. Outdoorsy Artwork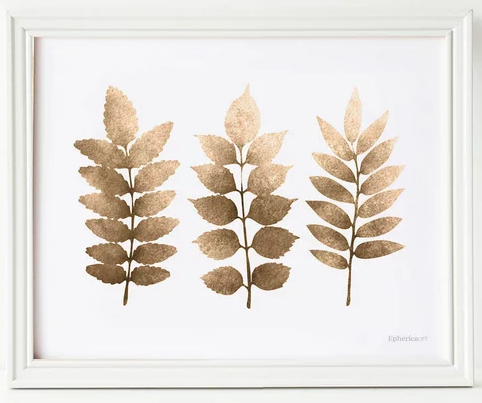 This beautiful and classic-feeling piece of artwork can be printed from your own home. Find a 5x7 wooden frame, and you're good to go. It's the perfect way to stare into nature as you wish your week away at your desk.
5. Autumn Mouse Pad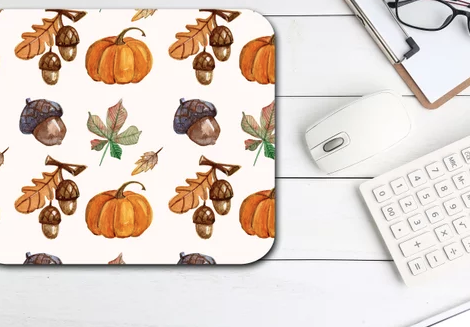 Put your plain black mouse pad in the drawer for the next few months and replace it with this perfectly fall patterned mouse pad. It's not Halloween-specific, meaning you can keep it up until Thanksgiving. Or heck, keep it up until Christmas! I'm not judging.
6. Mini Scarecrows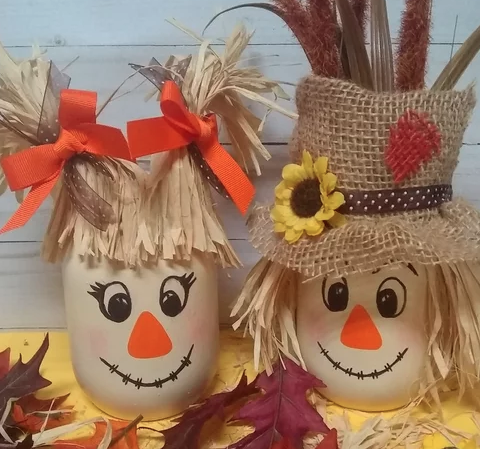 These mini scarecrows will be the instant hit at the office. As cute as they are small, you can fit them anywhere. Plus, the artist makes each scarecrow unique from the others. A one-of-a-kind piece of art for $12? Count me in.
7. Ghost and Pumpkin Paper Clips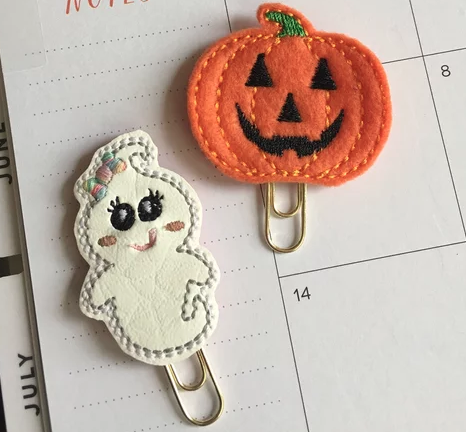 Gone are the boring days of plain black or silver paper clips. Attach these hand-sewn clips to your next meeting agenda and brighten everyone's day.
8. Colorful Pencil Holders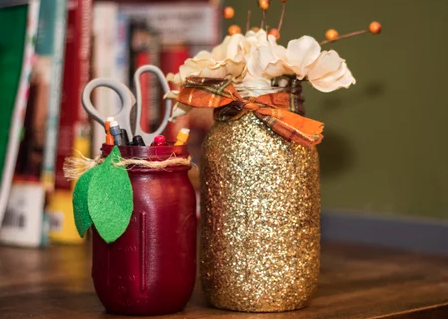 Fill these sparkly gold mason jars with pens, pencils, scissors, and any other crafting tools you may keep at your desk. Place them next to your new scarecrow, and you are officially Halloween queen of the office.
9. Halloween Zen Garden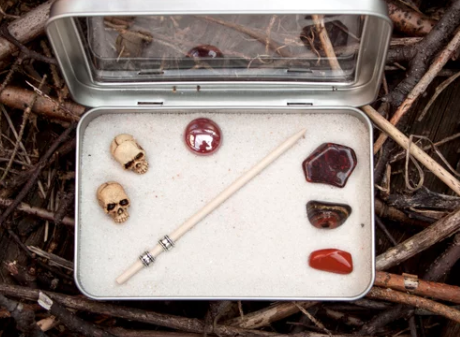 In contrast to your typical zen garden, this one will bring more spook than it will zen. This festive desk garden features two skulls, a wand, and three gemstones. Just what every witch needs.