What does it mean to follow a career path? Even the language — a career "path" — seems to imply something linear, moving from a clear point A to B. But, today's reality of what a successful professional journey looks like, is often less definite and rarely linear.
But how should one best plan to advance into positions of leadership when career pathing today tends to involve so many pivots? To answer that question, Fairygodboss heard from three female leaders at Hilton: Talene Lanuza Staab, Vice President and Global Head of Tru by Hilton; Julie Baker, Vice President of Operations in the U.K. and Ireland; and DeShaun Wise Porter, Senior Director of HR Consulting.
With careers that have taken them across industry sectors and even continents, these three women have had plenty of opportunity to forge their own professional advancement on their own terms. Recently, they shared career advice, the the qualities they think are most valuable for a leader to cultivate, as well as why they're grateful their career paths (linear or not) have led them to Hilton today.
As senior-level executives and leaders at Hilton, you've all seen your career paths take many evolutions before. Knowing what you do now, what advice would you give your younger selves?
Wise Porter: Be open – to new projects, new experiences, new positions. Don't be scared to take a chance on yourself; someone may be taking a chance on you. Second, don't be afraid of lateral moves. A career is not a vertical ladder today. The broader you can expand your scope, the more value you can bring to your role.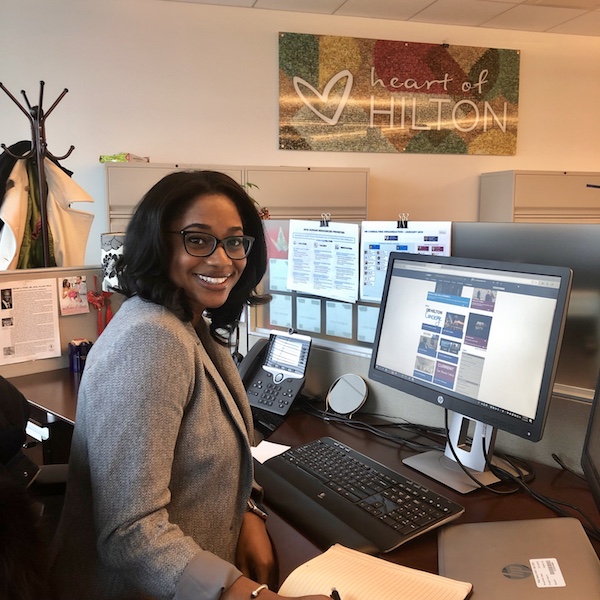 DeShaun Wise Porter, Senior Director of HR Consulting
Staab: Be authentic – it gets easier the older you get, and there is so much upside. Authenticity breeds confidence, exudes sincerity and grows trust. Plus, it's so freeing! People know what they get when they hire and work with you. You can get down to business more quickly, have more candid and productive work relationships, and probably feel a lot happier and more fulfilled each day.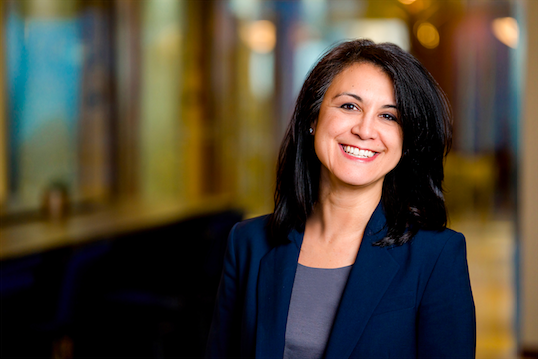 ImagTalene Lanuza Staab, Vice President and Global Head of Tru by Hilton
Baker: Take more risks. I previously worked at Sara Lee for about 20 years and, being a global company, I was offered the opportunity to do international assignments. Each time I was approached, though, I decided not to. I was concerned it would interrupt my children's schooling or that it would take them away from key friendship groups. However, on one occasion, I was offered what I considered to be the crown jewel of all the roles within Sarah Lee: the opportunity to go work in the Netherlands running Douwe Egberts Coffee, in the home of coffee. My children were nine and 11, and their first reaction was 'Mom, you ruined our lives.' But what we learned from the process is that change today is inevitable. The earlier you can get your children to get used to change and embrace it, the better equipped they'll be in their lives. I'm really glad we did the experience and I just wish I would have said yes to one of those opportunities sooner.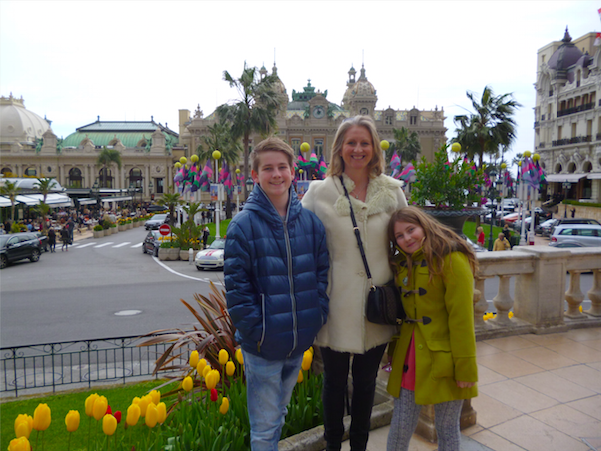 Julie Baker, Vice President of Operations in the U.K. and Ireland
What do you feel are the most valuable skills for a leader to develop?
Staab: As a leader, your biggest responsibility is to paint a clear picture of what a successful end goal looks like. Once that picture is painted, it is up to the Team Members to figure out how to use their diverse strengths and skills. When projects get complicated, as a leader, my role is to point everyone back to that picture of the end goal.
Today, we are more matrixed as teams than ever before — so to be successful, you also have to know your personal work narrative. Not just what you did, but how you did it. You have to be clear about how your puzzle piece fits into a team or organization.
Baker: I think that, as a leader, it's so important to develop a mindset of 'the art of the possible.' Be comfortable with change and uncertainty, and don't see risk as being a showstopper. A good leader always believes that there might be a better way and adopts a mindset of continuous improvement. Beyond being results-driven, it's also important to keep things fun! You have to create a culture of trust, openness, transparency, integrity and respect that people can thrive in. Also, embrace diversity — diversity of thought and of people always leads to better results.
What do you love about working for Hilton?
Wise Porter: As Senior Director of HR Consulting to the Customer organization and Corporate Funcations, my work centers on enabling our workforce to deliver on the key strategic priorities of the company. I love the fact that every day is different. Each day, each team, and each task brings a separate set of challenges that allows you to be a problem-solver and an innovator. I'm always learning new things and pulling different levers to unleash the potential of our talent. It is fulfilling to know that the work we do– aligning talent to opportunities– developing strong talent pipelines, and maintaining a culture that enables innovation – positions us to achieve great business results.
What skills or focus areas are you planning to develop this year and why?
Baker: Being relatively new to hospitality (I joined Hilton in February 2018), I'm still learning as much as possible, as often as possible about the industry. This year, as a region, we're trying to encourage everyone to learn more about the competitive environment to ensure we maintain our relevance in the marketplace — to understand what's trending, to improve our performance, refine our strategy and so that we can differentiate ourselves in this 'sea of sameness' that Chris Nassetta often refers to.
--
Fairygodboss is proud to partner with Hilton. Find a job there today!