2.3k
"People want to come back into our offices for the moments that matter," Mala Singh, chief people officer at Electronic Arts, said.
This isn't an isolated sentiment. Many managers and leaders around the world are echoing this idea, perhaps believing that meaningful collaboration can only take place in an in-person setting. But that's simply not the case. Here's why.
1. Shared goals establish a common purpose.
When leaders keep their goals for the business close to the vest, it's natural for team members to feel discouraged, as though they're not in the loop. Everyone needs to be working toward something, for themselves and for the greater organizational purpose.
Exploring overarching goals with employees helps give them something to work for. It also creates common ground that facilitates stronger collaboration, keeping everyone on the same page.
2. Transparency makes shared responsibility possible.
It may not be possible to share everything with your employees — there are, perhaps, overarching strategic objectives and other intel that's limited to select individuals — but being as transparent as possible will improve morale. If employees feel like they're not in the know, they could very well lose trust in both you and their colleagues.
3. Tools facilitate teamwork.
As you probably well know by now, technology makes collaboration all the more possible. Where would we have been without tools like Zoom and Slack during the pandemic? Thanks to the magic of this software, we can actually chat with colleagues in real-time, strengthening bonds among colleagues and facilitating better, more streamlined collaboration.
There are limitations to these tools, and many have commented on phenomena like Zoom fatigue, so it's important not to rely too heavily on them to replace interactions entirely — or overuse them.
4. Communication — with a purpose — strengthens trust and camaraderie.
Communication plays a fundamental role in collaboration. Establishing clear channels and set times for communication — all while having backup methods and making the option available at other points — will facilitate better teamwork.
Perhaps, for example, you might have weekly check-ins, during which you not only discuss work but also give people space to talk about how they're really doing.
Just be careful not to overdo it. Communication should have a purpose.
5. Working together to establish policies means everyone has input.
Rather than establishing policies single-handedly or solely with the leadership team, ensure that everyone has a say, from the assistant-level to the CEO. Often, lower-level employees may notice things that you don't, since they're "in the trenches," so to speak.
When employees have some say in what's going on in your remote office, they will feel valued and be more likely to adhere to them. This is one layer of collaboration that could prove essential to your environment.
6. It doesn't always have to be about work.
Facilitate bonds among colleagues in other ways. This will help establish a sense of trust and appreciation, as well as ensure that people on your team get to know one another beyond the work they do together. From virtual happy hours to teambuilding exercises, small moments of connection will give your employees ways to find common ground that will, in turn, make them respect one another.
About the Career Expert: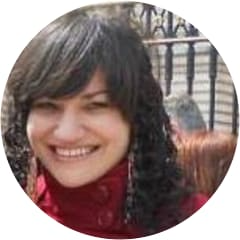 Laura Berlinsky-Schine is a freelance writer and editor based in Brooklyn with her demigod/lab mix Hercules. She specializes in education, technology and career development. She also writes satire and humor, which has appeared in Slackjaw, Points in Case, Little Old Lady Comedy, Jane Austen's Wastebasket and The Haven.