Sixty-one percent of women say they'd prefer to discuss the details of their own death over money. "Women don't talk about money, yet they know they need to talk about it," says Kirstin Hill, Managing Director and Strategic Performance Executive at Merrill Lynch. "In fact, our research found women say their top financial regret is not investing more."
That's why Hill and her colleague Jen Auerbach-Rodriguez, Head of Strategic Growth Markets at Merrill Lynch, have helped to spearhead the launch of a 10-event series designed to highlight the issues that matter most to women investors across the country.
"The gender and complexion of wealth is changing, and our firm is changing with it," Hill explains. She and Auerbach-Rodriguez recently chatted with Fairygodboss about how and why Bank of America Merrill Lynch is producing the series, their take on working in a male-dominated field, and why they feel well-supported by their company and its values.
Tell us about the origin of this series. Whose idea was it to put these events together, and why?
Jen Auerbach-Rodriguez: The series came together after spending a lot of time listening. We listened to our advisors — particularly our women advisors — as well as women investors. We also invested in research. Our study with Age Wave of 2,600 women found that 70 percent of women believe they live a fundamentally different life journey compared to men. We also learned there is a startling taboo around money talk: 61 percent of women surveyed said they preferred to discuss details of their own death over money.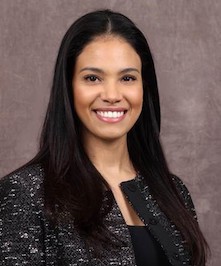 Jen Auerbach-RodriguezThrough this series, we want to acknowledge what women told us — that they live fundamentally different life journeys. These journeys, in turn, require having different conversations.. We want to encourage women to break the silence on money by creating safe spaces where women can engage in honest dialogue and candid conversations — not only as it relates to their finances, but also their broader life priorities and dreams. This dialogue is a first stepping stone to action.
Kirstin Hill: Money isn't for money's sake — it's about what it allows women to do in their lives. And so this event series is less about "money talk" and much more about "health and wellness" or "family and parenting," and then linking it to a conversation about the financial roadmap that enables it to happen or offers you peace of mind and security.
This series was based on the premise that women don't talk about money, yet they know they need to talk about it. In fact, our research found women say their top financial regret is not investing more. We see this as an opportunity to bring women together to start a needed conversation. It is a local event series, but the impact will be much bigger than the events themselves.
It's why, alongside the event series kick-off, we also launched ml.com/women, a one-stop-shop for women investors. We want to prompt conversations outside of just the event rooms by providing real, accessible content and actionable takeaways that will empower women to live better financial lives. From our research, we know that financial independence is the next trail to blaze for women and Merrill Lynch is here to help.
What has your role been in spearheading the event series?
JAR: I lead our Strategic Growth Markets initiative, which is all about client engagement with diverse and traditionally underserved markets. With the wealth in our country differing dramatically from just a generation ago, we need to think differently about how we build relationships with clients. Tried and true methods of golf course outings can no longer be the only approach.
Women are a big element of this underserved market. They also continue to represent one of the largest opportunities for Merrill Lynch in the wealth management business. The fact that 30 percent of women with $1 million+ in assets are not working with a financial advisor makes it evident that there is a gap we need to address.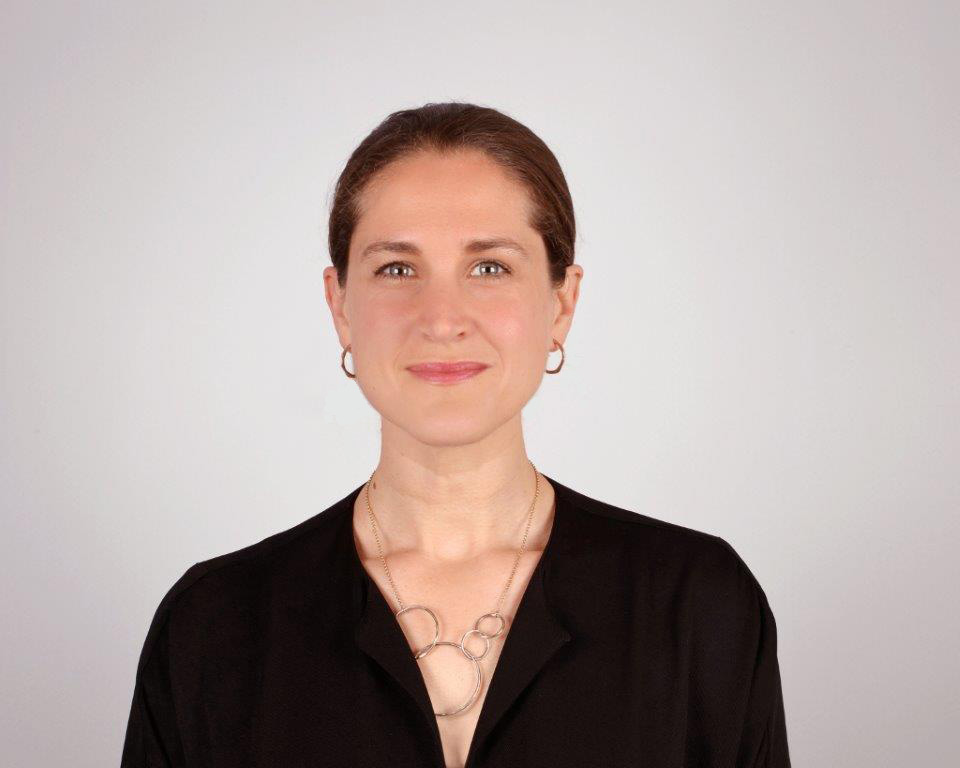 Kristin HillKH: This initiative really starts with the Bank of America board and our CEO Brian Moynihan. From the top of our organization to the hyper-local level, diversity is a top priority. It's become a major imperative for our head of Merrill Lynch Andy Sieg, who emphasizes how delivering across our clients' financial lives today means "delivering through diversity." The gender and complexion of wealth is changing, and our firm is changing with it.
Who are some of the upcoming speakers you're most excited about?
KH: Our upcoming speakers have not yet been announced, but you can expect many to be household names and leading experts in their industry.
JAR: We are intentionally diversifying our speakers and leading with non-financial topics to expand beyond financial talk. For example, in our kick-off event in Scottsdale, we had best-selling author of "Still Alice" and neuroscientist Lisa Genova as a speaker. She drew a very clear connection between physical health and wellness and financial wellness. Our speakers are here to address the topics and themes that matter most to women— and then link them back to a conversation about finances.
Merrill Lynch conducts great research on the intersection of women, career and finance. Can you talk about how that research has helped to inform the direction of this event series?
KH: Our research is the foundation for creating a conversation that feels relevant to women's lives. For instance, we learned from our research that there is a major confidence gap around investing — not knowledge, but confidence — which is causing women to not invest more of their assets. But particularly for younger women, discussing investing as a way to retire comfortably or live to 100 feels abstract. We need to talk about how investing interacts with the more immediate goals right in front of women — how it impacts them in the here and now. Our events give us a forum to help women bridge this confidence gap and take control of their financial lives. The first step? Creating the dialogue.
JAR: Having a "listening-first" and research-driven approach is categorically going to differentiate what and how we deliver. It puts our clients' and women's voices first, which then helps us understand the intersectionality of gender, career, life and finance and how we can best help women meet their goals. We are committed to listening and spending the time to understand the nuances and the different experiences women have.
Why do you believe Bank of America/Merrill Lynch is a unique position to produce this series?
JAR: We feel we are uniquely positioned to deliver this series for a whole host of reasons: leading expertise, access to subject matter experts, and the breadth and depth of our platform, to name a few. More importantly, our commitment to women originates from the top and leadership has created roles that are responsible for delivering. It's not "optional" or just "nice to have" — women control half of the personal wealth in this country — it's imperative to our business. This top-down accountability to women's financial equality and empowerment gives us a platform to produce this series and reach women in more meaningful ways.
KH: We're also uniquely positioned to produce this series because we fundamentally lead our company locally. We've created deep levels of engagement throughout communities nationwide. Our financial advisors extend our local concepts even further by offering one-on-one support to clients beyond just investment solutions, ranging from spending and budgeting tools, advice on better money habits and action plans tailored to women's unique needs and paths. Our advisors also continue to champion our proprietary seven life priorities model, through which they help clients create a plan for retirement based on seven priorities that matter most across people's lives. Outside of the event series, there are so many ways we help support women throughout their financial lives — regardless of wealth status or life stage.
How is this kind of programming reflective of Bank of America/Merrill Lynch's overall culture and values?
KH: We have a real culture of investing in women and talent. This subject is so personally important to our Management Team and Board – and echoes through every layer of the organization. Many of our diverse employee networks have executives from Brian Moynihan's management team as their sponsor and they are regular participants in programs and events. This accountability and commitment from the top-down sets the stage for a culture where women feel supported and empowered every day.
JAR: This women's initiative is the right thing to do but it is also grounded in our business imperative. We are dedicated to creating the modern wealth management firm – one that weaves diversity and inclusion into the fabric of our organization, and in turn sets the standard as the model for the future. There is clear alignment between these efforts and bottom line results and end goals.
Working in a male-dominated field like finance is not always easy. What does Merrill Lynch/BoA do to support women and advocate for their advancement? What specific company-wide programs/policies have you yourself taken advantage of?
JAR: We have several company-led initiatives that create a culture of support and inclusivity for women. This year alone, I've participated in the Power of 10 (a grassroots mentoring program), a leadership training for multicultural women and the Global Women's Conference (annual enterprise conference supporting women's career development), and I'm a mentor in the Merrill Lynch Women's Exchange. We also have peer-to-peer support at the direct management and senior management levels.
KH: There is no doubt that it can be tough to be a woman in a male-dominated industry, which is why investing in women talent is so important. A major element of our culture is creating opportunities for people to come together and celebrate who they are. Merrill has multiple resources in place to support and encourage women's advancement, ranging from intergenerational networks, programs for multicultural women, parenting and caregiving resources and many more.
It's easy to talk about commitments and goals. But in my mind, you need to see it to believe it. Fifty percent of our global workforce and 40 percent of managers and the global management team are women. When I attend leadership meetings or events, you can see and feel that representation. And that is really powerful.
--
Click here for more information on key programs and ways Merrill is investing in women.
--
Fairygodboss is proud to partner with Bank of America. Find a job there today!