1.16k
The need for postpartum mesh undies was a topic my health teacher definitely skipped talking about, but thankfully Chrissy Teigen is here to give a real glimpse of motherhood and fill in some of those gaps left out in sex ed.
Model, mommy, cookbook author, and tv personality Chrissy Teigen has been celebrated for her extreme honesty and uproarious social media interactions, and mere days after giving birth to her second child, Teigen is still on top of her Instagram game.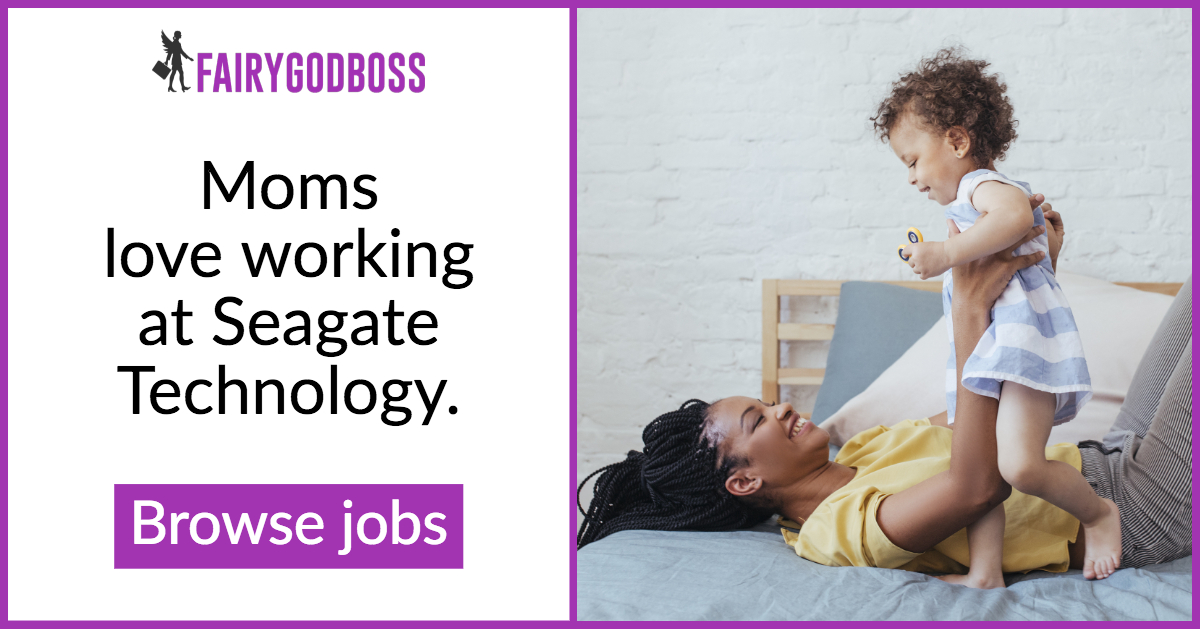 While husband John Legend attended the Billboard Music Awards in Las Vegas, Teigen gave the world a view of real life in the Teigen/Legend household. In a photo she posted Sunday night, Teigen nurses newborn son Miles while toddler Luna plays her pink toy harp in the background. Teigen holds a mesh-bottomed Asian pear in her free hand which is, in fact, hilariously similar to the high-waisted mesh undies that peek above her low-slung bohemian skirt.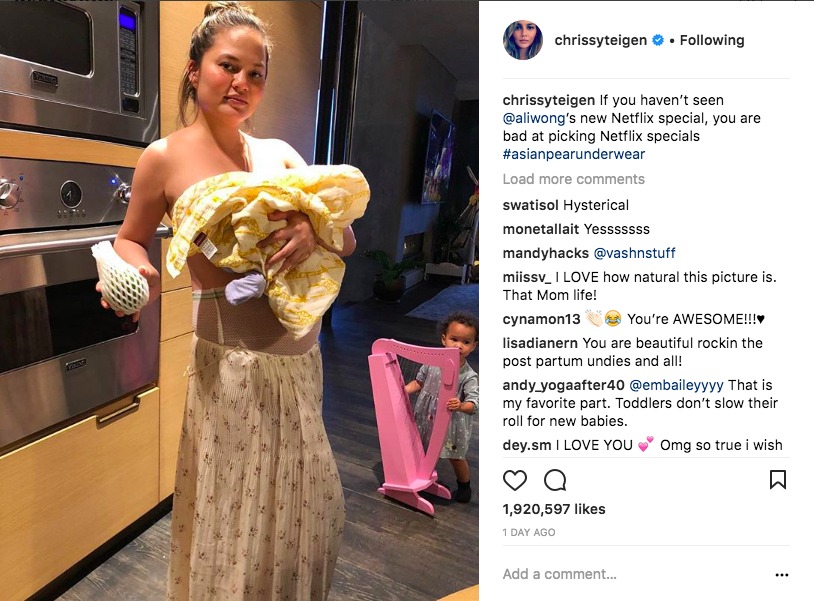 "If you haven't seen @aliwong's new Netflix special," the caption reads, "you are bad at picking Netflix specials #asianpearunderwear".
Wong's Netflix comedy special, Hard Knock Wife, partially chronicles her own experiences with recent motherhood and the physical toll it takes on a new mother's body, while making a compelling argument for paid maternity leave amid punchlines. Teigen's endorsement should be all you need to add the special to your watch queue.
Teigen's honesty is not only refreshing but relatable for many moms. Over 20,000 people have commented on the post, many congratulating her on Baby #2 and thanking her for 'always keeping it real'. The photo has received over 1.7 million likes, and that number continues to climb, proving authentic depictions of mom-life are greatly appreciated.
--
Kayla Heisler is an essayist and Pushcart Prize nominated poet. She is a contributing writer for Color My Bubble. Her work appears in New York's Best Emerging Poets anthology.