All About Paid Maternity Leave
Only 12% of employees in the United States have paid maternity leave. This means that most women have to choose between physically recovering from childbirth and bonding with their baby and making a living.

Unlike almost every other industrialized nation in the world, there is no federal requirement that employees receive any payment during the time they take off for the birth of their child. While there is a federal law offering paid maternity leave, the vast majority of women in the United States do not enjoy access to any paid job protection after the birth of a new baby.
About the Family Medical Leave Act
There is, however, a federal requirement under the Family Medical Leave Act (FMLA), that many women without access to paid maternity leave use to at least take unpaid time off from work and in order to be able to return to their jobs after childbirth. FMLA protects a worker's job for up to 12 weeks during any 12 month period if she meets certain eligibility criteria (e.g. she has worked for an employer for at least 1 year, clocking a minimum of 1,250 hours and her employer has at least 50 employees within 75 miles of her physical worksite).

Those who are fortunate to qualify for more than FMLA do so because they benefit from their employer's benefit policies. Private companies and employers will offer maternity leave policies, paternity leave policies and short-term disability policies for their employees in addition to traditional benefits like healthcare insurance and vacation benefits. In the past few years, in particular, there has been tremendous movement on the part of private employers to fill the gap and provide payment to employees during their parental leave.
These companies are motivated by several things: attracting and retaining new moms and parents in their workforce, as well as trying to do the right thing, and finally reducing the cost of turnover from employees who may feel unable to continue to work at the same company after the large, life-changing event of starting a family and having a baby.
Companies and Maternity Leave Policies
Due to the fact that it's often hard for employees to ask about their maternity leave policies for fear of being stigmatized or judged as less committed (which is particularly true for women who fear being "mommy tracked" at work), it's often very hard for women to find out what their employers' policies are. Therefore, we have crowdsourced a maternity leave database of over 1,500 employers in the U.S. and sorted their maternity and paternity leave policies by industry and length.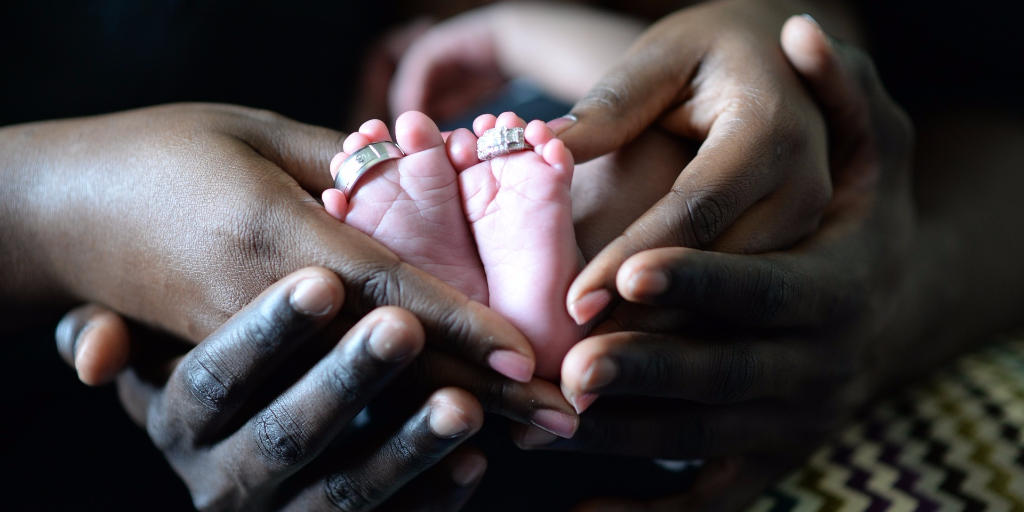 Certain patterns emerge among the companies that offer these very high levels of paid leave. First, they are largely for-profit institutions (the Bill & Melinda Gates Foundation, change.org and the United Nations being a few of the exceptions), and they are largely relatively large organizations with large, white-collar, professional workforces. They also tend to cluster around 3-4 different industries. Law firms, technology companies (particularly consumer technology companies), financial services firms as well as consulting firms tend to dominate this list of employers with generous parental leave policies.
One thing to note is that while these policies may exist for professional staff at these companies, certain employers choose to offer different benefits to contractual, part-time, hourly workers or other classifications of employees. At law firms, for example, attorneys may be eligible for paid maternity leave while administrative, operational and paralegal staff may have access to a lower level of benefit.

A few another thing to note is that many of these companies offer different levels of paternity leave to their employees, or make a designation regarding who is the "primary caretaker," which means that one person of a presumed two-person household may be entitled to a longer leave if he/she is the primary caretaker for the child. It's a gender-neutral term that some employers have chosen to set their parental policy around, rather than pick a policy for a mother or father of a child.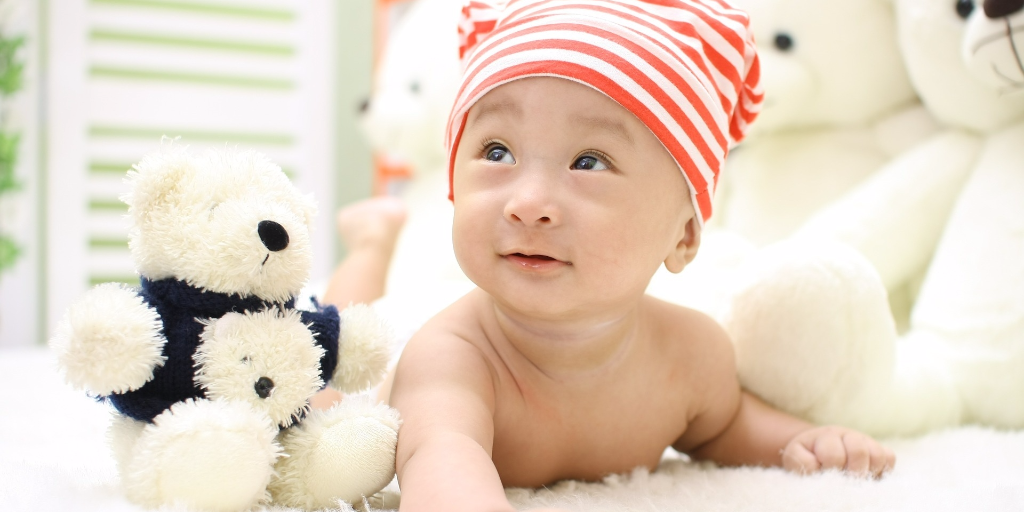 Finally, just as a few employers have chosen to give their employees "unlimited" paid time off (or PTO), a several (notably Netflix) also offer unlimited paid family leave. This leaves the decision as to time off for maternity or paternity leave with the individual employee and his / her manager. There is obviously no obligation to take any certain period of maternity leave so some employees may come back within a much shorter time than the full potential allotment they are entitled to (in this case 52 weeks in the year following the birth of their child).
The Top 180 Employers in 2017 for Paid Maternity Leave
Each of the employers in the below list offer at least 16 weeks of paid maternity leave. If your company is missing from the list or we have incorrect information, please submit an anonymous tip on in our database.
Companies That Offer Up To 52 Weeks Paid Maternity Leave
1. Netflix
2. Bill & Melinda Gate Foundation
Companies That Offer 39 Weeks Paid Maternity Leave
3. Army (British)
Companies That Offer 32 Weeks Paid Maternity Leave
Companies That Offer 26 Weeks Paid Maternity Leave
7. AO.com
8. Etsy
9. Spotify
10. Worldpay
11. Zynga
Companies That Offer 24 Weeks Paid Maternity Leave
13. eBay Inc.
14. Motorola
15. ZestFinance
16. 72andsunny
17. Orrick, Herrington & Sutcliffe
Companies That Offer 22 Weeks Paid Maternity Leave
18. FireEye
19. Avaya
20. Lenovo
Companies That Offer 21 Weeks Paid Maternity Leave
21. Mitie
Companies That Offer 20 Weeks Paid Maternity Leave
23. Yammer
24. Stonyfield Farms
25. Winston & Strawn
26. Microsoft
27. Atlasssian
28. Google
29. Twitter
30. Credit Suisse
31. Dropbox
32. Amazon
35. Mozilla
36. Tumblr
Companies That Offer 18 Weeks Paid Maternity Leave
37. Squarespace
38. Mailchimp
39. Bloomberg
40. WilmerHale
41. BakerHostetler
42. Wilson Sonsini
43. CA Technologies
44. Akin Gump Strauss Hauer & Feld LLP
45. Allen & Overy
46. Baker & McKensie
47. Arnold & Porter
49. Brown Rudnick
50. Cahill Gordon
51. Cadwalader, Wickersham & Taft
52. Capital One Financial Corporation
54. Cleary Gottlieb
55. Clifford Chance
56. Cravath, Swaine & Moore LLP
57. Cooley LLP
59. Finnegan, Henderson, Farabow, Garrett & Dunner LLP
61. Foley & Lardner
62. Hogan Lovells
63. Jenner & Block
65. Linklaters LLP
66. Kirkland & Ellis
67. Jones Day
68. Perkins Coie
69. Paul Weiss
70. Mayer Brown
71. Sidley Austin
72. Squire Patton
73. Pillsbury Winthrop Shaw Pittman
75. Paul Hastings
79. GoDaddy
80. YouTube
82. change.org
84. Pepper Hamilton
85. Dechert LLP
Companies That Offer 17 Weeks Paid Maternity Leave
87. Optimizely
88. DLA Piper
89. Instagram
91. Schlumberger
92. Uber
93. Opower
94. Reddit
95. Mixpanel
Companies That Offer 16 Weeks Paid Maternity Leave
96. Paypal
97. Korn Ferry
98. Tesla Motors
99. Soundcloud
100. Facebook
101. Palantir
102. L'Oreal Group
103. Square
104. Zillow
105. Hill + Knowlton Strategies
106. Quinn Emmanuel
107. Accenture
108. AllianceBernstein LP
109. Avon
110. Bain & Company
111. Bank of America
112. Barclays Bank
113.Morgan Lewis
115. Deustche Bank
116. Dun & Bradstreet
117. EY
118. Exelon
119. Factset Research
120. Fish & Richardson
121. Genentech
122. General Electric
123. Holland & Knight
124. IKEA
125. JP Morgan Chase
126. KPMG
127. LinkedIn
128. Morgan Stanley
129. The New York Times
130. Pinterest
131. Oracle
132. Procter & Gamble
133. Reed Smith LLP
134. SAP
135. Sedgwick LLP
136. SunTrust Banks
137. Suntrust Robinson Humphrey
138.Goldman Sachs
139. UBS
140. United Nations
141. Watchell, Lipton, Rosen & Katz
142. Wells Fargo
143. Yahoo!
144. PIMCO
145. Blackstone Group
146. Vodafone Group
147. Sun Edison
148. Airbnb
149. Github
150. Reckitt Benckiser
151. Kickstarter
152. The Nation
153. Media Math
154. Marketo
155. The Honest Company
156. Proofpoint
157. Patagonia
158. Booking.com
159. Blank Rome
160. Applied Materials
161. Gamechanger
162. Zendesk
163. Chegg
164. Blue State Digital
165. Simple
166. Ustwo
167. Velir
168. Natural Resources Defense Council
169. Meetup Inc.
170. JustGiving
171. Anheuser-Busch
172. AXA
173. California Certified Organic Farmers
174. Intact Financial
175. 15Five
176. VSCO
177. OCH-Ziff Capital Management Group LLC
178. Fidelity Investments
179. Spring