What life on the other side of COVID looks like will, in large part, be the result of how well we care for one another now. And that's true on both the individual and the corporate level.
Today especially, there's a need for organizations to accept social responsibility and make decisions that are motivated by more than a bottom line. Thankfully, that's a curve the folks at Kohler Co. are already ahead of.


In its nearly 150-year history, the privately held manufacturing company has long demonstrated a keen belief that better businesses can drive a better world. Stewardship, Innovation for Good and Sustainability make up the foundation of Kohler's social impact strategy. And in the recent past, the company has embodied these values by donating $8.8 million of Kohler products to humanitarian organizations, supporting the STEM education of 12,000 children, and bringing a new water filtration system to Puerto Rico after Hurricane Maria, to name a few examples.
But Kohler's experience with assembling its resources to combat a crisis goes back much farther than this. Significantly, in 1918, Walter J. Kohler commissioned The American Club to be built to help recently immigrated Kohler associates find stability through safe, affordable housing and a pathway to citizenship. When the Spanish Flu pandemic struck Wisconsin later that year, the American Club's residents, kitchen and staff, as well as many other Kohler associates, found ways to volunteer and aid their community, serving thousands of meals to healthcare workers and infected families.
Today, Kohler is continuing that legacy by providing critical aid during this modern-day pandemic.
"How can we help? That's the question we've all been asking ourselves," Laura Kohler, Senior Vice President of Human Resources, Stewardship and Sustainability at Kohler, said. "I am proud of our associates and the grassroots efforts they've led across the globe in response to COVID-19."
Thanks to the "passion and ingenuity" of Kohler team members, she shared that the company has been able to repurpose manufacturing space to assemble over 200,000 face shields, as well as deploy a KOHLER Relief Showering Trailer to hard-hit New York City. The 42-foot unit is stationed at the Javits Center, currently being used as a 1,200-bed temporary field hospital, and is serving health care workers and volunteers on the virus' frontlines.
"(We're) providing field hospital workers with a shower and a much-needed chance to regroup before heading home to loved ones," Kohler said.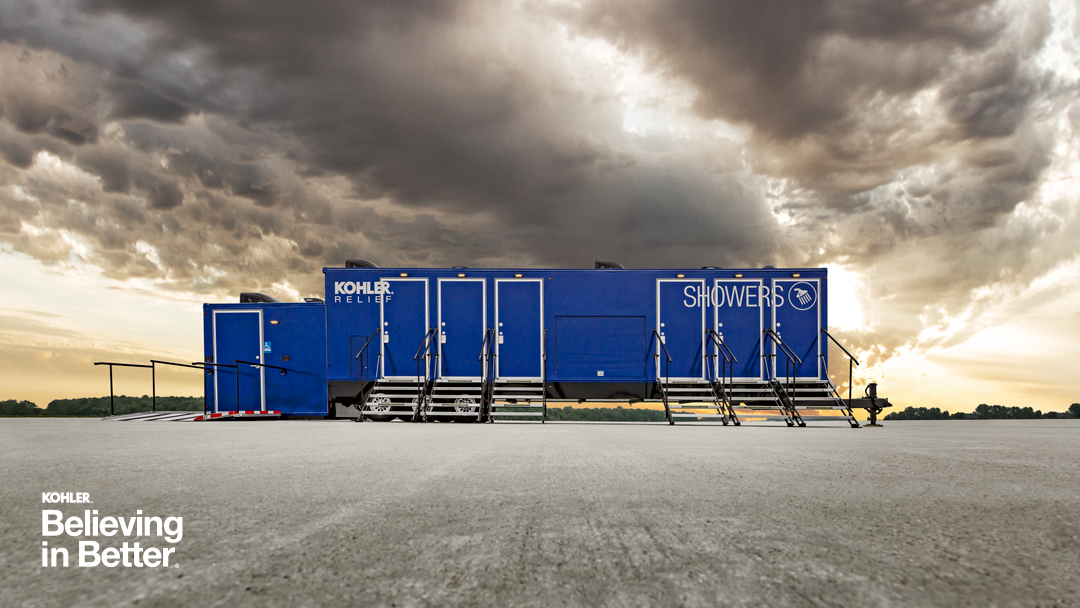 Additionally, the company has sourced and donated nearly 100,000 safety equipment items, including sorely needed PPE for medical workers, and is helping associates make a difference in the 55 communities Kohler operates in around the world by matching employee donations to COVID relief causes.
"Better is on the horizon," Kohler said. "We will emerge from this crisis stronger together, because this is what we do. This is believing in better."
--
Fairygodboss is proud to partner with Kohler. Find a job there today!