10
Just less than ten months after giving birth to her daughter and battling life-threatening health issues, Serena Williams made it to the 2018 Wimbledon final. She eventually lost to Germany's Angelique Kerber, ending her bid to win a 24th Grand Slam title and eighth Wimbledon championship. But her supporters are still cheering her on nonetheless.
Fans took to Twitter following the Wimbledon final to share their support for the tennis superstar and women's rights activist who continuously exposes subtle sexism. And they did so just shortly after Williams first shared a message with moms. In an interview following the game, Williams told mothers that she was playing for them.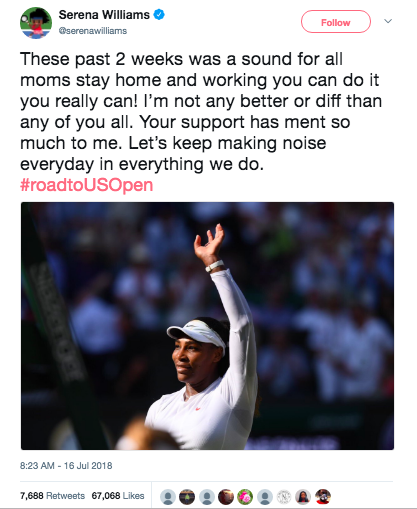 "I just feel like to tell all the mums, like I had such a long struggle to come back and it was really difficult and, honestly, I feel like if I can do it, they can do it," she said. "I'm just that person, that person, that vessel that's saying 'you can be whatever you want to be if you want to go back to work...' And to me, after becoming a mum, I feel like there's no pressure to do that because having a child is a completely full-time job. But those that do want to go back, you know, you can just do it. You can really do it."
Moms get Serena Williams. And inspired fans — mothers and childless women alike — responded on Twitter. These 10 tweets perfectly sum up their support for the new mom and tennis pro.
1. Serena Williams Will Always Be a Winner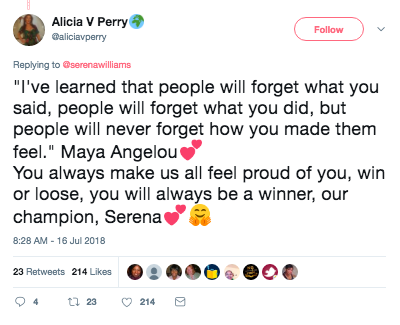 2. She's Only Human — But She's a Great Human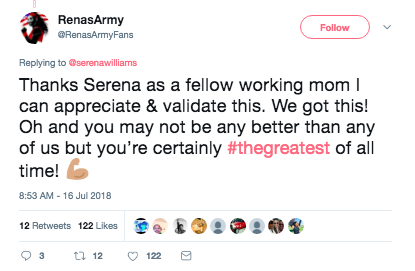 3. She Just Keeps on Keeping On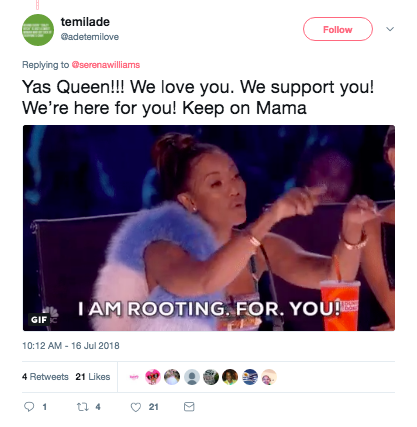 4. Fans Cherish That She Cherishes Women's Choices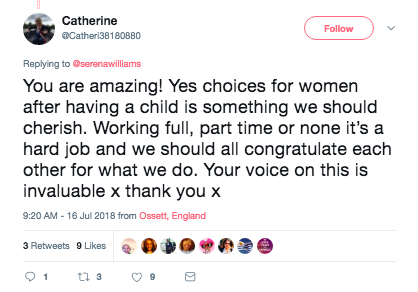 5. She's More Than a Tennis Pro — She's a Fighter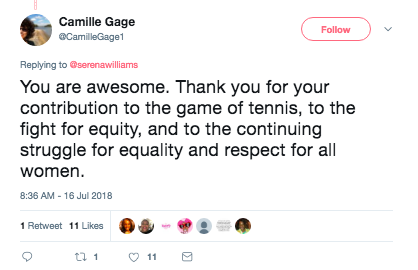 6. She's an Inspiration to Mothers and Childless Women Alike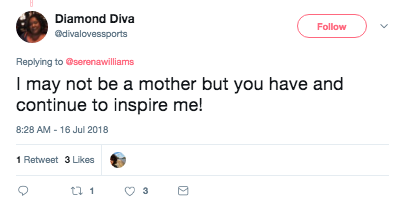 7. She Proves That Anything Is Possible
8. She's a Motivator for New Moms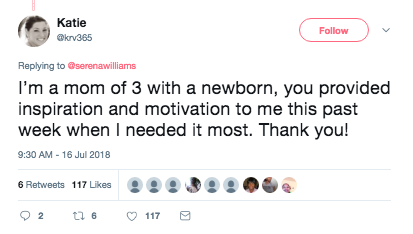 9. She Makes History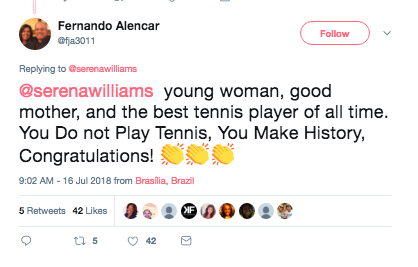 10. She Has an Unbreakable Spirit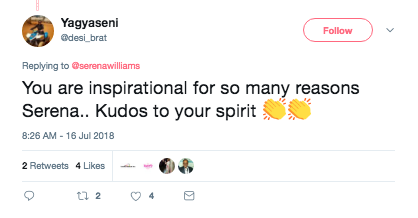 --
AnnaMarie Houlis is a multimedia journalist and an adventure aficionado with a keen cultural curiosity and an affinity for solo travel. She's an editor by day and a travel blogger at HerReport.org by night.