Jacqui Canney likes to describe her job as "the best position at Walmart. I say that because I truly believe it," she says. As Chief People Officer, Canney's charged with creating conditions in which Walmart's 2 million-plus employees — more than a third of whom work outside the U.S. — can thrive.
While most people believe that employees who work in HR are, for the most part, managing personnel transactions, for Canney and her team, there's a lot more to the story. In fact, under Canney's leadership, the people division at Walmart is undergoing a transformation — continually enhanced by technology — and the department has become increasingly tied to the company's business strategy.
Recently, Canney shared with Fairygodboss how Walmart's people division is leveraging technology, the initiatives she's most excited about and how she manages to devote time to her family alongside her demanding career.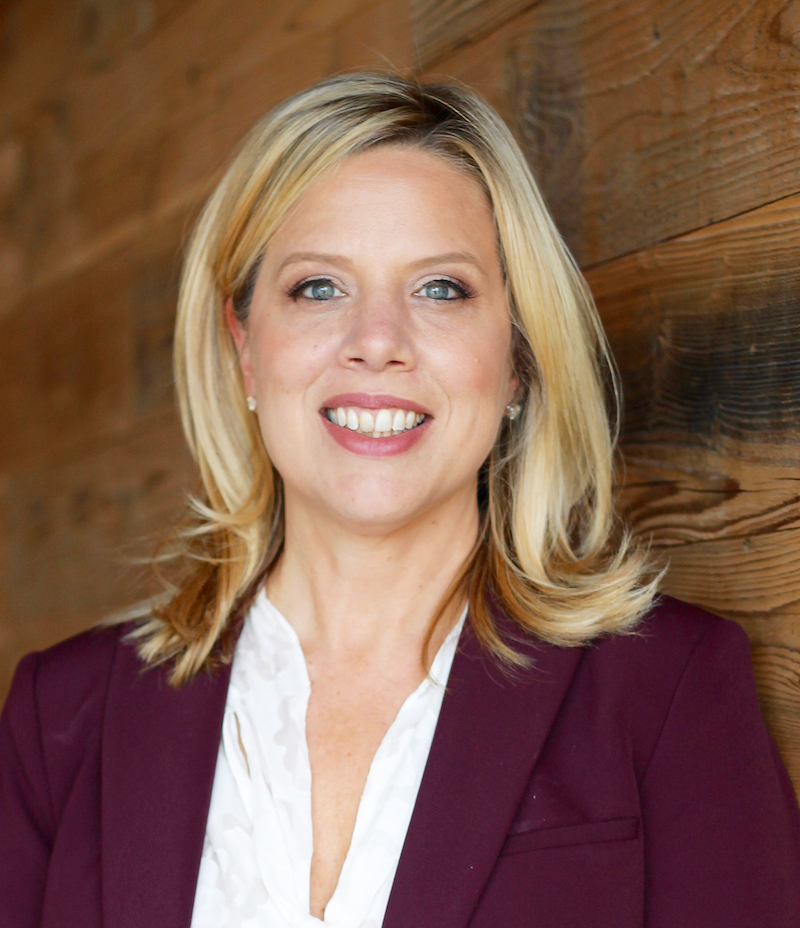 Jacqui CanneyWith a workforce of 2 million people, how do you think about implementing policies that will benefit all employees?
I have a great executive team that I work with. The leaders of the company all sit together regularly. We work with our CEO, Doug McMillon, and he and other business executives champion all these practices. I work to enable their ideas, and that's exciting. When the business owns the talent agenda, it gets done, because they know that the talent agenda is how they're going to win.
I believe at a big company like Walmart, you have to have frameworks and analytics. What's the framework of what you're trying to accomplish? And how are you making sure that those accomplishments are happening? Considering those questions is how I manage the people part of it, and I can signal when things look like they're going the right way or the wrong way.
That's a very important part of what you do — not only working to roll out new programs and policies, but also being open to feedback and to reframing or adjusting policies if they're not going in the right direction.
Yes, and our associates have a very open voice. They can communicate with anybody, including our CEO. One key ask that our associates brought was the need for increased maternity leave. It was brought up in a town hall that we were doing around inclusion. Doug [our CEO] and the executive team got together to talk about our benefits, and we decided very quickly to increase our paid maternity leave for birth mothers from 6-to-8 weeks to 16 paid weeks. And associates — both men and women and including hourly employees — who become parents through adoption or foster care placement get up to 6 weeks of fully paid leave. So it was significant, but important to our people, and they asked for it. We also increased our paternity leave, because we knew that just increasing the maternity leave wasn't going to get to inclusion, which was the point of increasing these benefits. We're making sure that we're listening to our associates and then delivering.
What are some of the other initiatives that you're most excited about that you believe will help attract and retain women at Walmart?
We want to be the omni-channel retailer. What that means is, we want to be the place where you shop no matter how you want to shop, and to do that, we knew we had to upskill our people. We've added a number of acquisitions of new talent to create this ecosystem, and you have to have the most inclusive organization when you're building an ecosystem like that so that some of the best ideas filter to the top.
It's been a journey over the past three years to see how we do that, and the results are showing. Our ecommerce business, for example, has 50 percent men and 50 percent women on the leadership team; it's an incredibly inclusive and diverse example of working. And our business results are following, too.
It's so important to set that example at the leadership/executive level so that women who are starting out in their careers can imagine a path forward for themselves.
Yes – as the saying goes, "if you see it, you can be it."
Switching gears a bit, you're a mother of two. How do you balance your demanding career with your personal and family life?
I'm very fortunate. I have a great husband — we've been married 20 years — who is an absolute partner in life through everything. Watching our daughters grow up — they're now 19 and 15 years old — and be strong and capable and decision makers has been such a joy, and it gives me a lot of confidence now.
Along the way, I think it's about the choices that you make around balance; it's not really balance itself. I make sure I'm being really present when I'm with them, being really present at work, being really present in this room — that's the way I try to manage that.
I don't always get it right; that's for sure. I remember very vividly one Mother's Day having to travel and going to the airport in tears. And I thought it was OK, but it wasn't OK. It's been about understanding that there were times when I was going make a mistake, and then not making that same mistake again.
How do you think being a mom has informed your work ethic or the way you think about work?
I think strategy is choices — in business and in life. When you set a strategy, you're making choices. When you become a mom, you have to prioritize; there are humans who need you to prioritize. It teaches you a lot about strategy because you're making choices, you're weighing risk, and you're thinking about impact. Translating that into business pretty seamlessly is how I think being a mom makes me a better employee.
On the flip side, how do you think your job and career have informed your choices as a parent?
One of the things I had to learn, especially when my daughters were younger, is there are things you have to delegate and be OK with. You can't meddle; if you go in halfway, you're making it worse. At work, it's the same. If you assign a project, you can guide, inform, and give advice, but you're not going in and doing the work for your team. That way of working as a leader and manager — translating that at home — has helped me to be a better parent.
Tell me about how Walmart approaches being a supportive place for working parents.
Walmart has an incredibly diverse customer base, so one of the things we strive for is having a very diverse associate base. That's something that I work really hard on with our business leaders. We have programs and efforts to make sure we're recruiting from the most diverse places, that we're selecting teams from the most diverse slates, that we have diverse interviewers, that we're using data to choose the people who are the most qualified for the job.
We're also teaching our leaders to lead in a very inclusive way. We're working with leaders, especially as we change, on how to give and get feedback and be open to working with their teams.
Can you talk about how technology has enhanced some of your strategy and practices?
A pivotal part of what's going on right now is that HR is not just about personnel; it's really about business strategy. We're pivoting the HR function to be more advisory and using technology when technology can help augment decision-making for HR. We're creating an environment where the people team is advising on talent strategy, especially when the business is changing.
We're thinking about retail, ecommerce, and brick-and-mortar: what are the capabilities that our people need in stores? We've created jobs with self-checkout and personal shoppers for grocery pickup and delivery, and also created training and experiences so that associates can have those new jobs.
We do a lot of virtual reality training, too. We're rolling out 17,000 oculus devices in stores in the U.S. to teach empathy and courageous conversations. Those experiences associates will have might be stressful, but if you have them in VR first, it makes you more confident. We've also created retail academies where associates learn leadership skills. We're taking department managers through to learn new ways of working in a department. Our academies have trained over 600,000 of our associates in just two years, and we've already seen that the people who go through it are staying longer — and the people who work for managers who have gone through this training are also staying longer. So it's producing attrition.
For prospective employees, one of things we've done is create an app that anyone can download that's called Spark City. It's basically a Sims game of how to work in a store; it gives people the experience of what it's like to work at Walmart. People can get a sense whether they would really want to do this work, or be good at it, before they apply.
We want our people to be better for having worked at Walmart, whatever their experiences are.
--
To hear more from Canney, tune in to this recent episode of Fairygodboss Radio!