It's been a particularly newsworthy past few years for workplace gender equality. What doesn't make headlines as often as it should, though, is the grassroots work that ordinary folks are doing to drive major change, at their companies and beyond. And we think that work is worth recognizing.
That's why we at Fairygodboss decided to identify 19 movers and shakers who made an impact by leading the push for gender parity at their workplaces in 2019. In order to qualify for nomination, these individuals needed to have actively changed something at their place of work (or in the workplace at large) that helped advance the gender equality movement during the past year. After being scored against an impact rubric*, 19 of the nominees were ultimately determined to be our Gender Equality Superheroes. And the contributions they've made to earn that title run the gamut.
Read on to see who made the list of top workplace gender equality changemakers in 2019, and why.
1. Beth Whited
Executive Vice President and CHRO, Union Pacific Railroad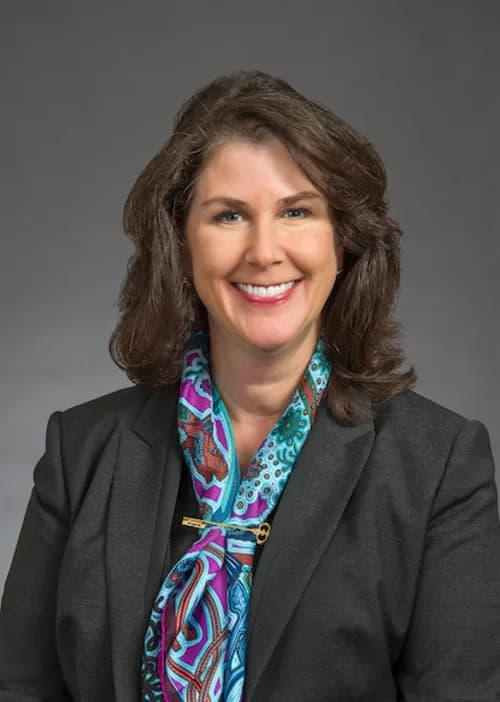 "Whited is attuned to the voice of her employees. In
Union Pacific
's 2018 employee engagement survey, Whited noticed a considerable decline in engagement for female employees compared to the previous year. To address this, Whited organized several diverse female employee focus groups. Out of these sessions and other benefit focus groups, Whited enhanced 2019 maternity benefits, introduced paternity benefits, and launched a partnership with Fairygodboss. Moreover, Whited partnered with the company's women's ERG to better understand how the company could support the work-life integration needs of women in operating roles. This partnership was the impetus behind offering Milk Stork, a breast milk delivery service for business traveling moms. The new program allows employees to continue providing for their children without the added stress of getting the milk home. This approach will result in a complete overhaul of company benefits with several innovative changes for 2020 to further enhance Union Pacific's talent value proposition.
Whited is a trailblazer in the rail industry. These changes will make Union Pacific more attractive to not only women, but all job seekers looking to launch a career with Union Pacific."
— Polly Harris, AVP Workforce Services, Operations at Union Pacific Railroad
2. Karen Ideno
Group Vice President, Toyota Financial Services
"Since 2016, Karen has served as the executive sponsor for
Toyota
's largest business partnering group, Women Influencing and Impacting Toyota (WIIT), which includes 14 chapters across North America... As a female leader in a male-dominated industry, Karen is passionate about attracting and retaining more female talent for the automotive industry. Under Karen's tenure, one of the key programs rolled out by WIIT has been SuccessShare, a sponsorship program dedicated to identifying and preparing high-performing female talent for future leadership roles at the company. While Toyota had a longstanding tradition of mentoring, it had never developed a formal sponsorship initiative aimed directly at building female leaders.
Outside of her work with WIIT, Karen's focus on gender equality also includes inspiring the next generation of talent. Karen is passionate about the promotion of financial literacy and STEM education for today's youth, particularly girls. Karen helps lead the company's annual 'Bring Girl Scouts to Work Day,' which provides girls the opportunity to meet with female executives and be exposed to the variety of career tracks available at Toyota. Karen is also involved with Toyota's Asian & Pacific Islander American Scholarship Fund (APIASF), which
awards
scholarships and paid internships to Asian Pacific Islander American (APIA) students as they pursue an education in STEM."
— Elizabeth Navarro, Employer Brand and Social Media Lead at Toyota North America
3. Sara Wechter, Citi
Global Head of Human Resources, Citi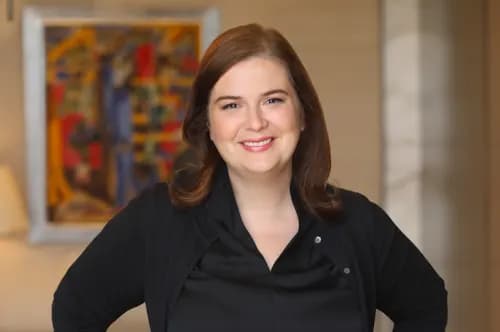 "Sara served as head of talent and ran Citi's diversity efforts for several years before she assumed responsibility as Citi's Global Head of Human Resources in July 2018. Under Sara's leadership, there is tremendous momentum behind efforts to increase diversity across the firm with a rigorous focus on outcomes. In 2018, Citi was the first financial institution to publicly disclose a pay equity gap in the U.S. and other markets and adjust compensation accordingly. Also in 2018, Citi shared publicly its representation goals for female talent globally and Black talent in the U.S., followed by disclosing Citi's unadjusted or raw pay gap data in January 2019. Sara has championed this transparency, because it gives us credibility to admit where there is a problem. Viewing diversity as a business imperative, Sara, along with Citi's senior management, has embedded these diversity goals alongside their business goals and are fostering an inclusive workplace environment for employees. Sara is a bold champion of gender equality internally at Citi and beyond."
— Edward Skyler, Executive Vice President for Global Public Affairs at Citi
4. Tony Colon, Cisco Systems
Head of CX Product Development, Cisco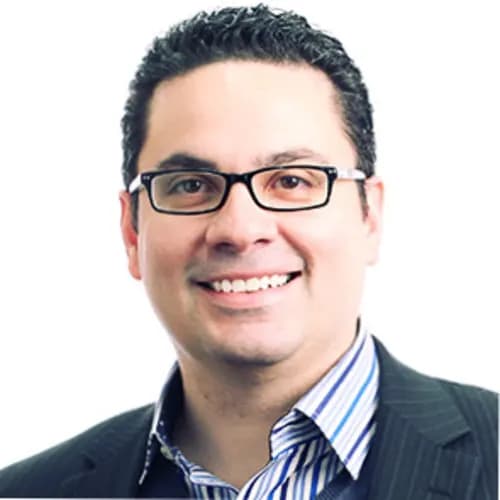 "Tony promoted diverse interview panels with equal gender representation in all panels. He also worked with Talent Acquisition to push for equal gender representation of female candidates in all candidate slates, regardless of market availability and type of role, including data scientists, software engineers, and engineering leaders where female candidates are far fewer. Lastly, he has sponsored several women inside and outside of Cisco, and he's made it a priority to listen to women to fully understand their challenges and be a person of power who can change the corporate experience for females in the future."
— Megan Withers, Business Operations Manager at Cisco
5. Tracy Stone
Global Leader Tech Women, Intuit Initiative
"Tracy Stone's leadership, passion and commitment to women at Intuit during the last three years has created tremendous impact to meeting Intuit's diversity goals. The Tech Women @ Intuit initiative is a strategic effort sponsored by the CTO to attract and recruit, retain and advance technical women. In this leadership role, Tracy works with the leadership team and technologists to develop the strategy and portfolio of impactful programs to drive increased diversity in tech. She also led the creation and implementation of Intuit Again in the U.S., Intuit's innovative return-to-work program for technologists who've taken a career break for caregiving purposes. Participants have a 16-week paid 'returnship' with training, mentorship and additional support, then have the opportunity to convert to a full time role.

Tracy has also led Intuit's partnership with the Girls Who Code Summer Immersion program, in which Intuit hosts 20 high school girls each summer on campus for seven weeks to learn coding and get exposure to tech careers. Intuit has hosted the program for the past six summers, helping over 120 high school girls. And prior to joining Intuit, Tracy co-founded and was the Executive Director of a non-profit dedicated to increasing the number of girls exposed to STEM at the elementary and middle school level.
Whether she's spearheading a new promotion process to encourage more women to submit themselves for promotions, implementing a global mentorship app, supporting Intuit Again, launching mid-career coaching programs, or organizing an all-day Summit to celebrate female technologists, Tracy's impact is felt strongly across Intuit."
— Polina Selyutin, Senior Program Manager, Tech Women @ Intuit
6. Parag Kulkarni
Vice President of SaaS Engineering, Nutanix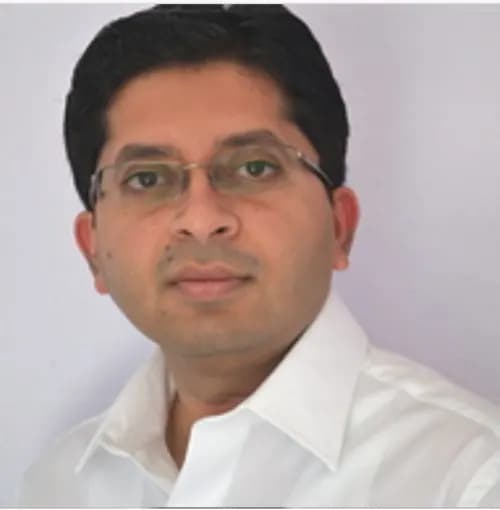 "Parag heads the SaaS Engineering org at
Nutanix
. I have been part of this org within the company for over two years now. Around the time I joined as a fresh grad in 2017, Parag started the Women's Quarterly All Hands for all the women that work within his org. Initially, the initiative started out with eight women located in San Jose and today has grown to 30 women from San Jose and Bangalore. The aim of this initiative was to provide a space for women to discuss any issues or concerns, ranging from promotions to navigating conversations with coworkers to any events that hinder their ability to perform on their jobs, as well as identify and develop sustained solutions. Some of the results of this initiative are as follows:
Setting up a mentorship program for women on this team. Parag set up the network such that the mentors are other women at director level positions at Nutanix.
Setting up an events team which coordinates regular off sites and conducts activities on unconscious bias training.
Yearly updates on the current demographics and initiatives conducted by HR, leading to discussions on more inclusive hiring practices
The SaaS Engineering team opened two positions as part of a returnship program for women. Both women were converted to full-time after 6 months."
— Revathi Anilkumar, Data Scientist at Nutanix
7. Holly Camlin
Associate Director at Cognizant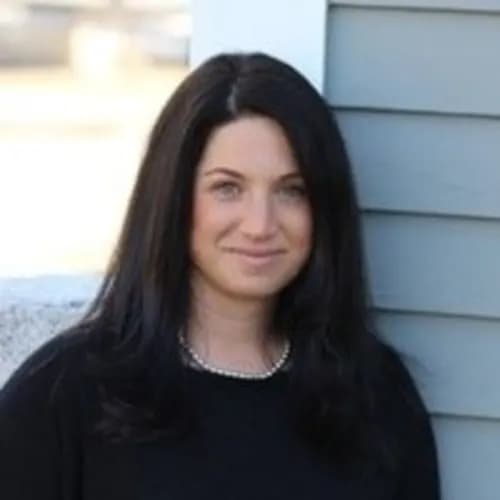 "Holly Camlin has been instrumental in planning and leading initiatives for Women Empowered (WE), Cognizant's Business Resource Group (BRG) for women. The mission of WE is to elevate the experience of work for women and create impact for the business, with more than 20 WE regional groups in the U.S. Holly provides guidance, shares best practices with all WE regional groups and works with employee volunteers to launch new WE regional groups around the U.S. She plans monthly educational webinars for the WE community, developing themes, recruiting speakers, and managing webinar logistics. Holly has hosted 17 webinars this year, reaching more than 3000 attendees, with topics ranging from executive interviews and leadership development to breast cancer awareness.
Holly also managed Cognizant's global involvement in International Women's Day in 2019, securing a speaker, recruiting executive interviewees, planning webinars, and driving other activities throughout the week of International Women's Day. Additionally, this year Cognizant reached the milestone of employing 100,000 women around the world. Holly volunteered to lead Cognizant's U.S. offices in planning the 100K women celebrations, managing logistics for 20 Cognizant locations.
Because of Holly and her hard work and dedication, Cognizant's WE program is truly beginning to achieve its mission of elevating the experience of work for women."
— Jennifer Green Godette, Diversity & Inclusion Marketing at Cognizant
8. Vijay Anand
SVP Global Engineering, Intuit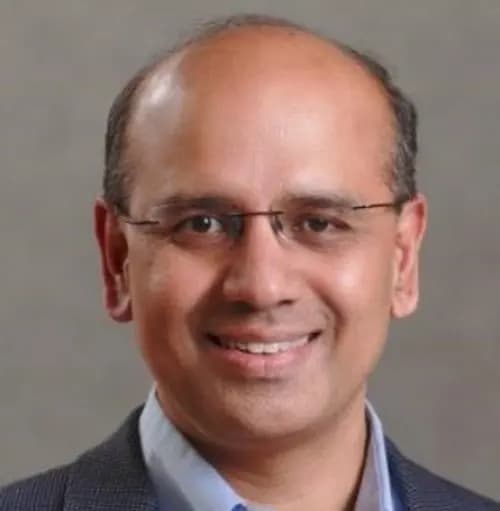 "Vijay is highly and deeply committed to supporting female technologists at Intuit. He is the Executive Sponsor of the Tech Women @ Intuit initiative, a program created to attract, retain and advance women in technology roles at Intuit. Vijay's response to solving the diversity-in-tech problem in India was so effective that it changed the course of workplace culture across all of Intuit's global sites, including adding tremendous support for women in tech at its headquarters in Mountain View. With Vijay's unique style of empathetic management, several highly impactful programs were implemented in India, including Women in Tech Ambassadors and the enhancement of benefits related to motherhood, caregiving and flexible work options.

Another important program Vijay has been involved in was the launch of the Intuit Again returnship program, a six-month internship designed for female technologists who are re-entering the workforce. The program was highly successful in India. Intuit has now hosted three programs for 30 women, with 75 percent of participants graduating to accept full-time jobs at Intuit or one of our partner organizations. The Intuit Again program also helped increase the percentage of women employed at Intuit India from 13% to 27% in just three years!"
— Polina Selyutin, Senior Program Manager, Tech Women @ Intuit
9. Nicole Scheffler
Americas Partner Organization Engineering Strategy & Planning Leader, Cisco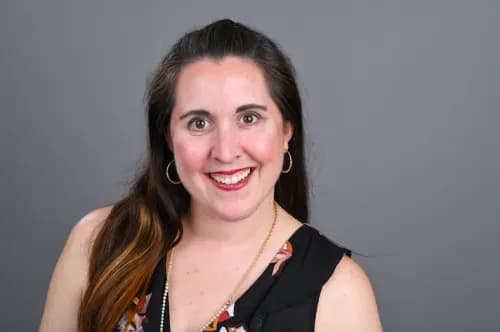 "Besides her leadership in engineering at Cisco, Nicole works outside of Cisco to be a true champion for gender equality for women in technology, which she backs with action. She has spent four years with a co-founder producing a podcast called 'Diva Tech Talk' to highlight the careers of women in tech, can be found speaking to diverse audiences and on panels around this topic, and she works with many local organizations like the Michigan Council of Women in Technology as well as serving within Cisco globally as the social media lead for Women of Cisco. She is an inspiration to many in our hopes to inspire more girls to consider careers in tech and more women to stay in the field."
– Angela Hill, Security Practice Manager NuWave Technology Partners, Cisco
10. Lareina Yee
Senior Partner and Chief Diversity and Inclusion Officer, McKinsey & Company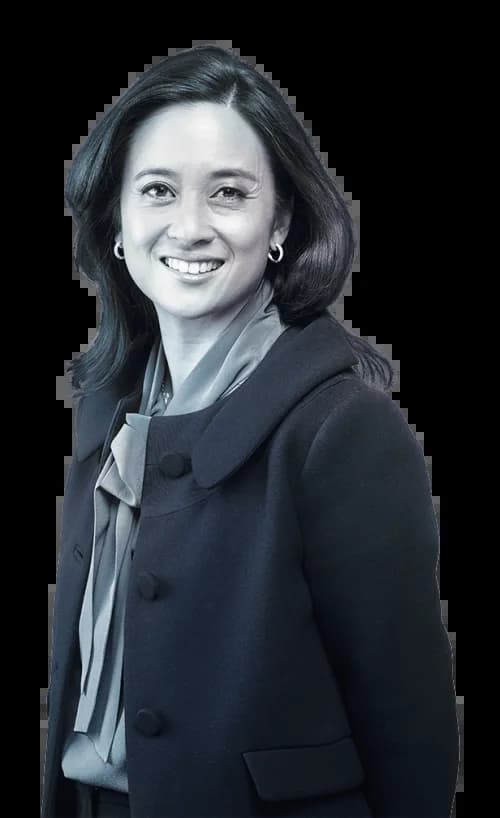 "Lareina is a Senior Partner at McKinsey and Company and has consistently demonstrated her commitment to achieving gender equality in the workplace. For years, she has spearheaded McKinsey's Women in the Workplace Study, which provides data-driven insights and concrete recommendations about how women can advance in the workplace. She has also recently been named McKinsey's Chief Diversity and Inclusion Officer. On top of that, she's just a great leader, champion and mom."
— Julie Finn, Chief Mentor at the Working Mother's Mentor
11. Niki Kidd
General Manager, Getaround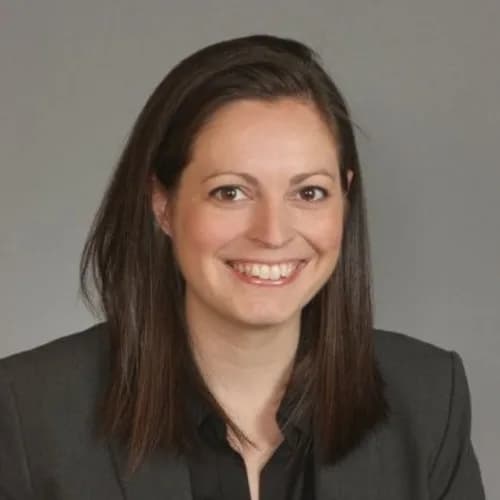 "It's always been clear that Niki didn't simply want to install 'best practices' for advancing gender equality at Getaround. Niki has been so successful because of her intense dedication and drive to study the current best practices, learn what's working today at other companies, and build something even better for the women at Getaround. Like many superheroes, Niki has a full-time day job running one of our largest U.S. markets. In her spare time, she is setting a new bar and a higher level of best practices for advancing gender equality in the workplace.
Niki has also led the Sandpiper team to help attain and retain female talent at Getaround. Their key successes include: creating the GalGetters Network, an initiative designed to create marketing partnership opportunities at the local level that pair Getaround with women-focused companies and organizations; developing a menu of learning & development trainings and sharing them company-wide; creating an internal mentorship program that allows employees to travel to different markets to learn best practices and share key learnings, as well as develop relationships with key leaders; and addressing potential for bias in the hiring process by reviewing job postings, calibrating on candidate ratings, and developing SOP's for welcoming new hires to field offices."
— Brian Pogrund, Director of Markets North America at Getaround
12. Jennifer Abman Scott
Vice President ofStrategic Partnerships, Society of Women Engineers
"Jennifer Abman Scott's leadership of the STEM Reentry Task Force has resulted in more companies starting career reentry programs, and they have hired more professionals returning to work after a career break. Her work is making a measurable difference in the way companies engage with this primarily female talent pool."
— Carol Fishman Cohen, Chair and Co-founder of iRelaunch
13. Nancy LaMons
Managing Principal, The Polyphony Group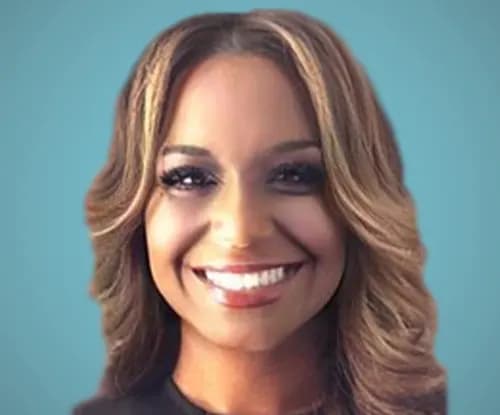 "Nancy has implemented programs for gender equality to enhance the workplace. Some of the programs include a women's leadership program which included a group mentoring program and a book club to address women's issues in the workplace; she also influenced the push for allies to support Diversity & Inclusion and implemented a new training program for the company's management team. In addition, she created the company's new purpose and guiding principles supporting diversity and implemented employee value proposition on the importance of bringing in new diverse talent into the organization."
— Myriam Holguin, Talent Acquisition Manager at BNSF Logistics
14. Allison Griggs Lee
Chief People Officer, Persado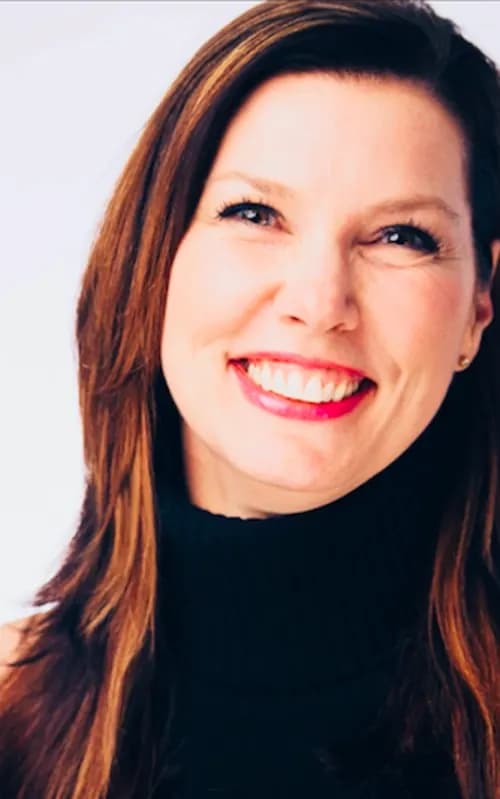 "Within months of starting at Persado, as the only woman in the C-Suite, Ali has been determined to uplift women at the company to increase the number of women in leadership positions. She's founded a Persado Women resource group to bring women at the company together through talks and events. She's created communication channels to share tips and advice for women. Most importantly, within months of starting, she reviewed all salaries and adjusted for market rate, ensuring fairness in pay. We're currently hiring top leadership positions, and she's gone above and beyond to ensure women are being interviewed and considered fairly."
— Daphney Etienne, Recruitment Marketing & Internal Communications Manager at Persado
15. Michelle Berlin
Senior Vice President of People & Culture, MINDBODY
"Since her arrival at MINDBODY three years ago, Michelle Berlin has consistently and effectively advanced the cause of gender equality in the workplace, not only through her own rapid advancement and promotion to top leadership of our People and Culture (HR) function, but also by consistently championing equality, diversity and inclusivity throughout the organization. In particular, Michelle has been a strong supporter of our MINDBODY Women in Technology and MINDBODY Pride affinity groups.
— Rick Stollmeyer, MINDBODY Co-Founder and CEO
16. Sarabeth Knobel
Diversity and Inclusion Program Manager, ON Semiconductor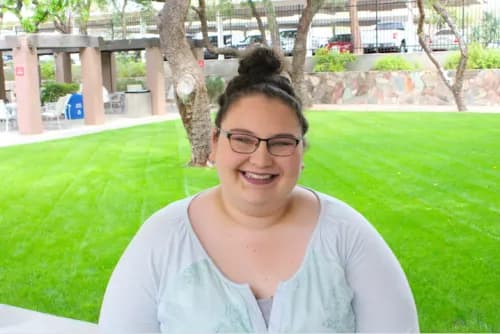 "When I think of a super
heroine,
I think of Sarabeth because she provides impactful sources of inspiration and has positive descriptors like strong, brave, confident and motivated. By her being a leader for diversity and inclusion she stands up for morality, serving the community, and finding meaning out of adversity. Sarabeth has been a change agent at
ON Semiconductor
this past year since she started her new role at Diversity and Inclusion Program Manager. She is a committed advocate for the advancement of workforce diversity and a champion who helps foster an environment of workplace inclusion."
— Jaclyn Babb, Diversity Recruiter of Talent Acquisition at ON Semiconductor
17. Adrienne Edgar
Director of Talent Enablement, Nutanix
"Adrienne Edgar is the inspirational leader of the Nutanix Webscale Women Program. Five years old, this high-impact program is led with a global charter designed for internal employees that provides creative opportunities for women to connect and collaborate together as well as develop professionally. As a director embedded in Engineering, Adrienne successfully leads and coordinates regional chapters of Webscale Women globally to provide female employees with social opportunities and support, customized training and networking within Nutanix. A seasoned mentor, Adrienne personally provides coaching and guidance which has helped many women on their career path, as well as very effectively advocating for women at Nutanix. The consistency and support of the program is a hallmark of Adrienne's leadership and commitment to the women of Nutanix."
— Rebecca Leibovici, Senior Director of Engineering Enablement at Nutanix
18. Kristy Wallace
Ellevate Network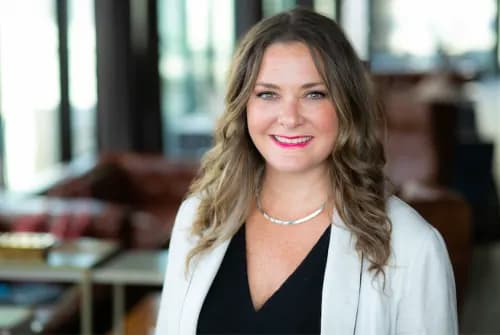 "At Ellevate, Kristy puts a big emphasis on living the values we preach and exemplifying the change we want to see in the world. This last year, Kristy was the leading voice in Ellevate's release of two white papers on driving equality in the workplace; brought together diverse voices and over 650 attendees at the Mobilize Women Summit; and further refined the Squads program, a peer professional development module that serves over 3,000 women every year. Through her leadership, Ellevate was recognized as Best for Workers and Best for Governance by B Corporation due to its inclusive practices and equitable initiatives in the workplace."
— Nazli Tamer, intern at Ellevate Network
19. Bonnie McGuire
Senior Account Manager, Dell Technologies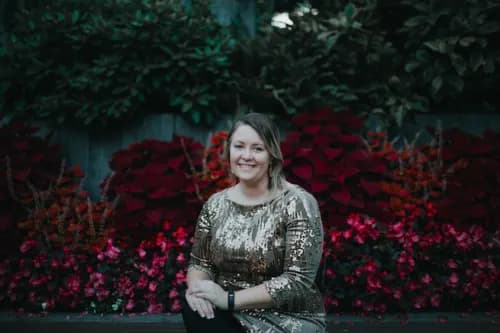 "Bonnie leads national advocacy efforts for Dell's Pride ERG for LGBTQ employees. Part of her work regarding gender equality advancement in the workplace includes education around gender itself (including transgender & non-binary discussions). She has organized 'Lobby Days' three years in a row (in partnership with Government Affairs) where groups of employees visit state capitols to learn about the legislative process and actively fight against legislation which directly goes against the values Dell upholds. Bonnie has shared her best practices around Lobby Days and other employee advocacy measures with other Fortune 1000 companies at conferences in Seattle and Dallas.

Bonnie also helped coordinate Dell's participation in National Voter Registration Day in September 2019 where they increased their participation from three locations in 2018 to 11 U.S. sites and saw almost 400 new voter registrations! Bonnie believes corporations should encourage their employees to be civically engaged, including running for local office."
Impact Rubric
RATING SYSTEM:
1 point = Individual has done something that meets expectations for trying to advance gender equality in the workplace
2 points = Individual has done something that meets expectations for advancing gender equality in the workplace
3 points = Individual has done something that exceeds expectations for advancing gender equality in the workplace
4 points = Individual has done something that exceeds expectations for advancing gender equality in the workplace and has also worked to improve diversity and inclusion overall
5 points = Individual has made a major change in the workforce or in their organization that completely revamps the way their company approaches gender equality, diversity and inclusion
BONUS POINTS:
1 point = Individual and/or their company have previously showcased their commitment to advancing gender equality in the workforce
2 points = Individual and/or their company currently partners with FGB, showcasing their commitment to advancing gender equality in the workplace
--