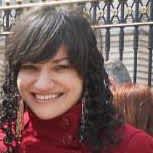 2.3k
St. Patrick's Day is a holiday known for fun. And given that "fun" is not always a word associated with work, you may typically limit your celebrating to after work or on weekends. But who says you can't do it in the office, too?
Originally a Roman Catholic feast day celebrating the patron saint of Ireland—who was actually born in Roman Britain and brought to Ireland as a slave (not trying to ruin St. Patrick's Day for you, but facts are facts)—St. Patrick's Day became a celebration not only to honor St. Patrick but also to enable Irish-American immigrants to connect with their roots. Today, people of all backgrounds celebrate the holiday on March 17th by indulging in Irish food and drinks, wearing green, attending parades, and more.
How do you celebrate St. Patrick's Day at work? This year, the holiday occurs on a Sunday, but that doesn't mean you can't bring the festivities into the office! Here are some ideas for making the Irish celebration fun for everyone, even if you're not Irish.
St. Patrick's Day at Work Ideas
These ideas for celebrating St. Patrick's Day at work will get your office into a festive mood. They're easy and involve anyone who wants to be part of the action.
• Decorate.
Bring in green streamers, confetti, plastic shamrocks, and other decorations to put the cubicles and office space in the St. Patrick's Day spirit. If you have the budget, give everyone the opportunity to decorate their own workspaces with company-provided supplies.
• Encourage employees to wear green.
Who doesn't love dressing up? Tell your employees to wear green, encouraging shamrock antenna headbands, green beads and other jewelry, and face paint. You could even make it a contest, awarding the most decked-out employee a small prize.
• Play Irish music.
Make a playlist with Irish folk music and bands like The Cranberries, The Corrs, U2, The Pogues, and others to play in the office. Ask people for their favorite Irish tunes for ideas of songs to add.
• Have an Irish potluck.
Create a sign-up for people to make foods like corned beef, shepherd's pie, Irish soda bread, and other Irish dishes, along with decorated treats, and encourage employees to eat together at lunch. Make sure to offer vegetarian and vegan options to accommodate everyone. If it's appropriate for your office, you could also make Irish coffee and bring in Guinness and Murphy's.
• Go for a Shamrock Shake run.
Treat your staff to this St. Patrick's Day staple or make them in the kitchen at work. Here is a DIY recipe to create them yourself.
• Go to happy hour at your favorite Irish pub.
Celebrate the holiday with Irish whiskey and beer at a nearby pub, or go out for karaoke to sing your favorite songs from Irish bands.
Remember not to drink too much; even if it is after office hours, this is still a work event. (And if you do over-indulge, here is what to do.)
St. Patricks Day Games for Adults at Work
In addition to creating a festive atmosphere, you can also take it up a notch by having St. Patrick's Day-themed games and events for employees.
• Play Irish trivia.
Create an Irish trivia game to test everyone's knowledge. Award a prize, such as a shamrock antenna headband or happy hour drink, to the winner.
• Have an Irish jig dance contest.
Hold a dance contest to see who has the best Irish jig skills. If you have the budget, you could also bring in an instructor for a quick lesson (or even better, see if anyone in the office knows the steps).
• Hold a decorating contest.
See who decorates their cubicles with the most flare and award a prize to the winner.
Tricks to Play
Did you know that St. Patrick's Day is also associated with trickery? That's because leprechauns, small, mythical sprites, are known for causing mischief. According to The Element Encyclopedia of Magical Creatures by John and Caitlin Matthews, these creatures are compilations of water spirits called "luchorpán" (small body) and household fairies who haunted cellars. Originally thought to wear red, today they are depicted as little, bearded, old men clad in green.
There is no real historical connection between leprechauns and St. Patrick's Day, except that the creatures originally appeared in Irish folklore and mythology. Today, however, many people associate leprechauns with the holiday—even dressing up as them in St. Patrick's Day parades and other events.
Leprechauns were frequently described as mean-spirited in the past, but now, many depict them as roguish tricksters, shoemakers who hide their treasure in a pot of gold at the end of the rainbow. According to legends, anyone who is able to capture a leprechaun will have three wishes in exchange for setting the creature free—but should be careful when making these wishes, since the mischievous natures of leprechauns can make the exchange far from straightforward.
Trickery on St. Patrick's Day at Work
How can you bring a little mischief into the office on St. Patrick's Day? Try some of our work-appropriate pranks with a twist. For example, if you password-protect pieces of office equipment, place cutouts of leprechaun footprints leading to a drawer containing the password. Or, fill a coworker's cubicle with green balloons. Above all else, remember to keep your pranks fun, safe, and lighthearted.
Keeping St. Patrick's Day Fun and Appropriate
St. Patrick's Day is a holiday that is often associated with drinking, but you can take measures to prevent yourself and your colleagues from overdoing it. Keep your games and festivities appropriate, and if alcohol is part of the party, always remember that you are in a work situation—your boss may even be present. Know your limit before you start and stick to it. Recognize when you have had enough before it gets out of hand. In general, following these five unspoken rules of office happy hour should do the trick.
(And if you indulged a little too much and are suffering the next day, here is how to combat that hangover.)
About the Career Expert: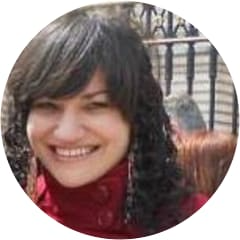 Laura Berlinsky-Schine is a freelance writer and editor based in Brooklyn with her demigod/lab mix Hercules. She specializes in education, technology and career development. She also writes satire and humor, which has appeared in Points in Case, Little Old Lady Comedy, Jane Austen's Wastebasket and The Haven.