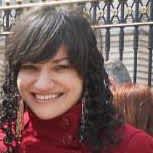 2.3k
As a professional, you know how important your resume is when you're looking for a job. In fact, even when you're not on the hunt, it's always a good idea to keep your resume organized and up to date, because you never know when you might need it.
Resumes have evolved over time. Wondering what the ideal looks like in 2021?
The best resume in 2021
Hint: It's one that checks these boxes. Here are the things you need to consider for a great resume for the modern job search.
1. Logical, easy-to-follow layout
There are several types of resumes, and different formats will work better for different situations. For example, a chronological resume, the most common type, is probably the way to go if you have had a relatively straightforward career path with no significant employment gaps. Meanwhile, if you've had some gaps in your employment history or are changing careers, among other situations, a combination resume, which emphasizes your skills and qualifications over work experience, might be a better bet.
The format you choose should make sense for your situation, and no matter which one you pick, make sure it's organized logically and emphasizes your best qualities.
2. Clean design
Keep it simple. For the most part, you'll want to have enough white space, including margins of about 1 inch on all sides. You should also space out the information such that it doesn't appear crammed-in and is easy to scan and read. Make sure there's ample space between each section, too.
Usually, you should avoid overly-designed resumes. An exception is if you're applying to a position that involves visual aesthetics, such as graphic design. But even in this case, keep it tasteful and professional — it's a big risk to get highly experimental.
3. ATS-friendly, easy-to-read font
Application tracking systems (ATS) are a fixture of job recruiting these days. This software quickly scans your resume to identify relevant keywords and qualifications for positions. But they're not foolproof — there are some items it won't be able to identify or read. And fancy, elaborate fonts are one of them.
In order to ensure your font is both professional and ATS-friendly, choose a simple, clean one like Arial, Calibri or Cambia. Make sure your font is consistent throughout your resume, too. While your headers and contact information should stand out, with larger or bolded font, avoid switching up the font itself.
4. Header
Include the same header on every page of your resume. Put your full name at the top, followed by any important titles or advanced degrees, such as a doctorate or certification, in smaller or unbolded font.
Below your name, add your contact information, including your phone number, email address and website or portfolio. It's also a good idea to include your LinkedIn profile. There's no need to have your physical or mailing address on your resume in this day and age.
5. Clear sections
Separate your sections with additional space, and include a clearly labeled header above each one, such as Work Experience, Skills, Education and so on. Each section header should be in a larger or bolded font to make it obvious where one section ends and another begins.
6. Bullet points
Use bullet points to describe your qualifications, skills and responsibilities under each title or experience. This will give your resume a clear structure and make it significantly easier for employers and ATS software to scan it and pull out relevant information. Typically, 3-4 bullet points are ideal.
Bullet points aren't appropriate for every section. For example, for your education, you'll probably just want to list your degree and any major honors (more on this below).
7. Your experience
Your professional experience should make up the largest section of your resume (this, however, can vary by the type of resume you choose). For each position, include your title, dates worked, the company and your responsibilities and achievements in the role. For example:
Title start date–end date
Company
• Responsibility/achievement
• Responsibility/achievement
• Responsibility/achievement
If you've had multiple roles at a given company, list the company once, above each title and associated responsibilities and achievements:
Company
Title start date–end date
• Responsibility/achievement
• Responsibility/achievement
• Responsibility/achievement
Title start date–end date
• Responsibility/achievement
• Responsibility/achievement
• Responsibility/achievement
8. Measurable achievements
Hiring managers don't just want to see your background and skills — they also want to see that you can quantify your accomplishments with unambiguous data. Wherever possible, include numerical and measurable information. Here are a few examples:
• Increased sales by X%
• Cut expenses by X%
• Converted X leads into clients
9. Soft skills
A skills section is becoming increasingly necessary in today's world. And don't just include your technical skills; soft skills, such as critical thinking, time management, flexibility, leadership, communication, collaboration and many others are helpful to add, too.
Don't forget about the skills you've gained if you've been working remotely, because employers will absolutely want to see that you've been able to adapt seamlessly to a challenging landscape.
10. Industry keywords
Keywords that are relevant to your particular industry are critical for passing the ATS test. You can often find many of them in the specific job description. Your knowledge of the industry, of course, will come in handy, too.
Not sure which keywords are most relevant to your industry? Check out this list for ideas.
11. Your education
Generally speaking, you should simply list the name of the institution, the location, the degree you earned and the year you earned it. If you were awarded special honors, such as Cum Laude or Phi Beta Kappa, include them as well. Start with your highest degree if you have multiple.
If you have relatively little experience, then you might elaborate further, listing organizations or clubs in which you had a role. Include your GPA only if you're early in your career and it's roughly a 3.5 or higher.
12. Brevity
Traditional wisdom says to keep your resume to one page. This is a good rule to follow if you're a student or entry-level worker. If you've been in your career for a number of years and have more experience, however, you can expand it to two pages, but try not to go beyond that (CVs can be longer, but those are usually reserved for specific fields like academia).
Always think about what you can cull. If you're finding that your resume looks too busy because of all the information you've tried to cram into a page, it's okay to go longer.
13. Relevance to the position
One step job seekers often skip is tailoring their resume to every position for which they apply. But as tedious and time-consuming as it is, it's essential for showcasing your qualifications in the best light. Everything you include on your resume, aside from basic information like your contact information and education, should relate to the job at hand. (If there are positions that aren't highly relevant, you may want to keep them, but trim the content and emphasize overlapping qualifications to avoid having gaps in your resume.)
Scan the job description to emphasize the skills and experience they're looking for. Of course, you shouldn't fabricate information or work history, but you should tie your qualifications to the ones the hiring manager wants as closely as possible.
14. Grammatical accuracy
Proofread, proofread, proofread. A single error could prevent you from getting the job. You should also get another set of eyes on it before you hit send — it's often easier to catch errors in other people's work than your own.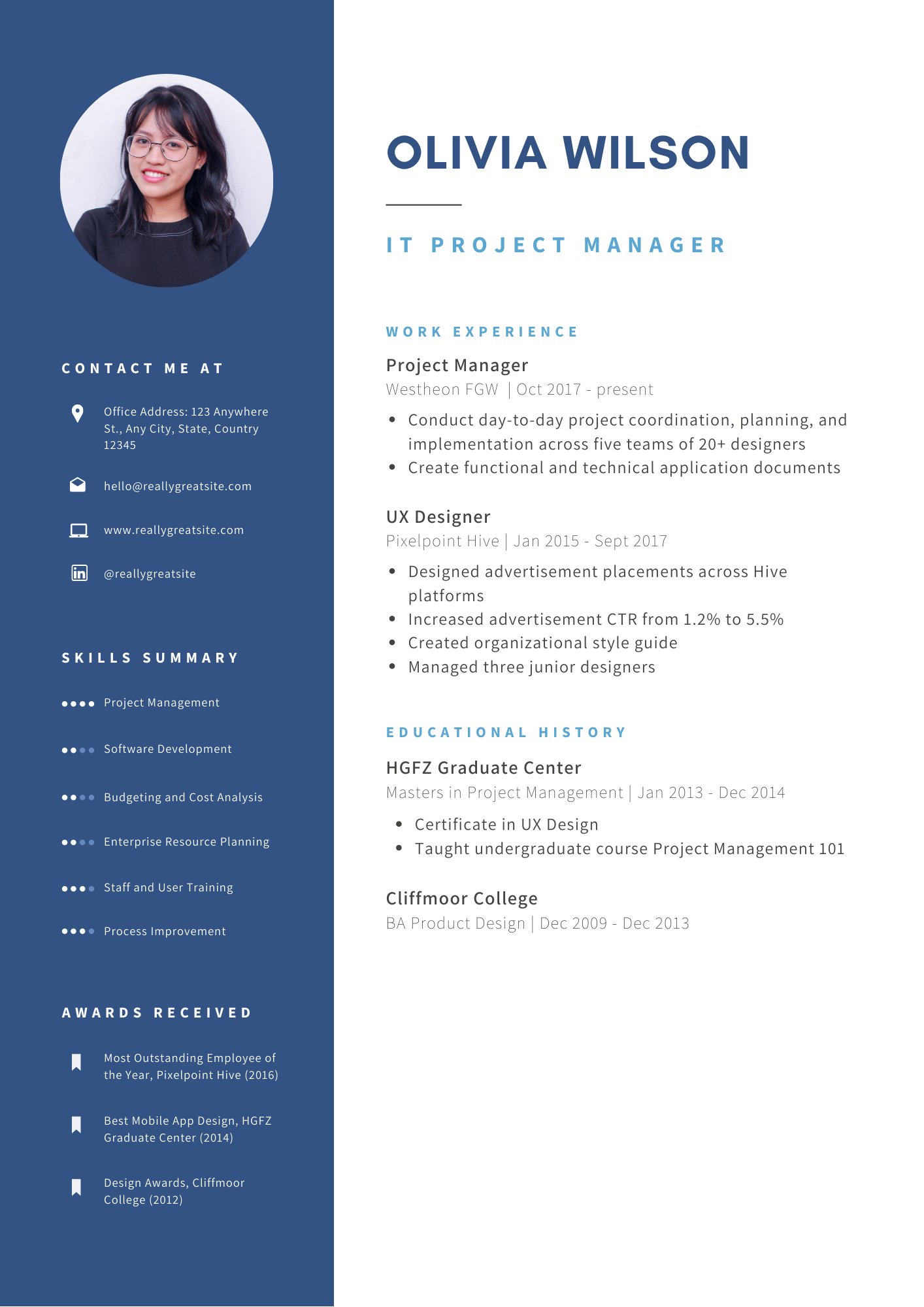 Canva
The best resume templates in 2021
Creating a resume from scratch is a painstaking process. Fortunately, there are many templates to make it significantly easier and less time-consuming. We've rounded up five of our favorite tools.
Zety boasts that the tool lets you create a resume in just five minutes. All you need to do is choose from the many template options, let the wizard complete it and customize it. Presto! You have your resume.
HLoom offers 14 different templates, including Refined, Original, Insightful and more. The Resume Builder function makes it easy to seamlessly create your standout resume.
Rezi has 45 free, ready-to-use templates and resume samples created with ATS in mind. Job titles cover niches like software engineering, marketing, bank, students and much more, so you can identify top qualifications and skills in your field.
Google Docs is a lifeline when it comes to your career. Its resume template (the second option to the right of the blank document option) has a simple, clean format.
Choose among a number of templates — from Creative to Professional — to build your resume. Enter your pre-written information, select a template, download and print, and you're ready to share it.
Your resume should reflect your unique qualities, skills and experience. But this guidance is crucial for making yourself a standout candidate — one employers will want to hire.