2.3k
Whether you're looking for advice on navigating your career, want to know how to best manage your money, could use some relationship wisdom or simply want to be entertained, there's a blog for that. We've rounded up some of the best blogs for women on topics ranging from career success and managing your money to parenting and relationships to style and travel, along with topics geared toward women of different ages and life stages as well as interests and backgrounds. Looking for your next great read? Check out these 15 blogs for wisdom, inspiration, guidance and more.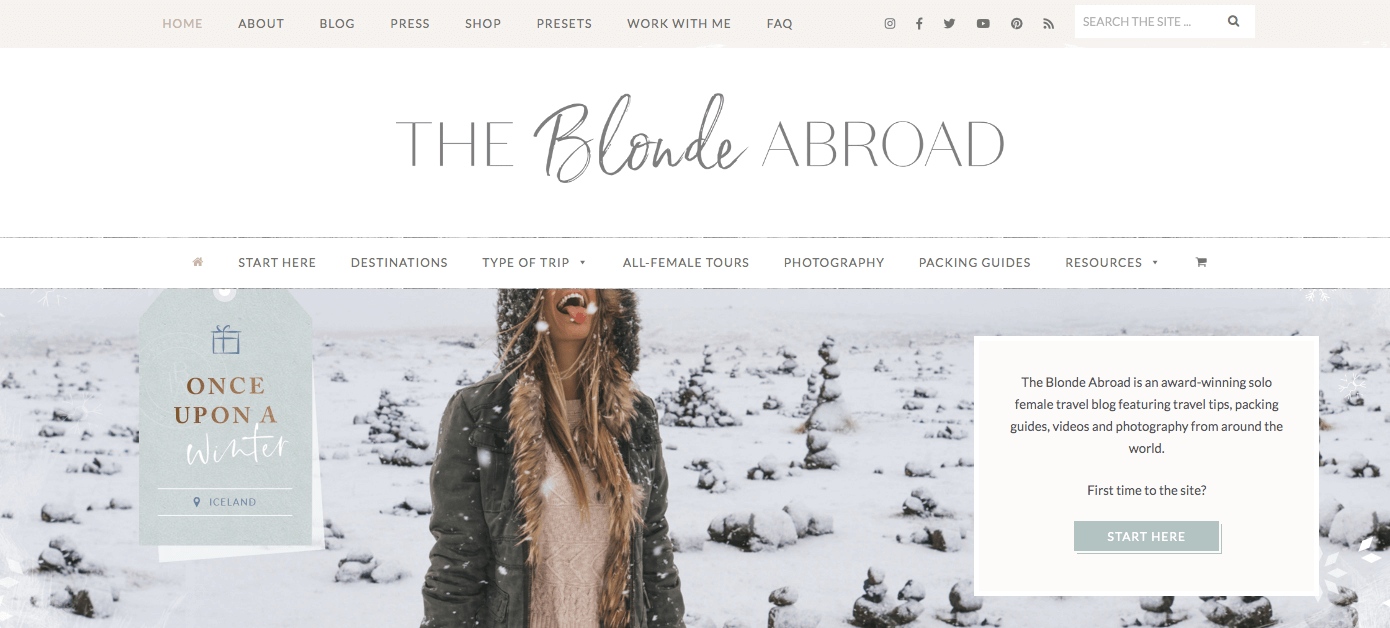 This is your one-stop guide to all things travel. Creator Kiersten is a California native who quit her job in corporate finance to travel the world and currently lives in Cape Town, South Africa. Here, you'll find advice and resources on packing, exploring your destination, finding all-female tours and more, along with breathtaking videos and photography.
"I created By Geekgirl to empower girls who heard, just like me, many 'No's' in their lives," writes tech guru and four-time startup founder Katrin Suess. "I want to give you the confidence and understanding that you matter and that you can do and work towards anything that you wish to accomplish for yourself and others." By Geekgirl is more than a blog: it's a community for young women to find advice and support on using technology to better their lives and the world. Topics range from productivity hacks to building your confidence and having your voice heard to creating new products.
"How Successful Women Set and Smash Their Goals," The Confidence Plan: 5 Secrets of Successful Women" and "The Life-Changing Magic of Making a List" are just a few of the blog posts chock full of guidance, advice and inspiration on Career Girl Daily. Celina, the founder, created the blog with the goal of helping women achieve their dreams, no matter what they are.
Comeback Momma features posts on health, fitness, family, food and travel. Jenn, the CEO, shares her story of overcoming physical and mental health obstacles and her goal of inspiring other women to be their best selves.
According to the blog's tagline, Corporette is for "overachieving chicks." It's about much more than dressing for work (although you'll find plenty of tips in this category, including what to wear when it's cold outside); there's also great advice on topics like networking and keeping your spirits high when you're in a tough spot.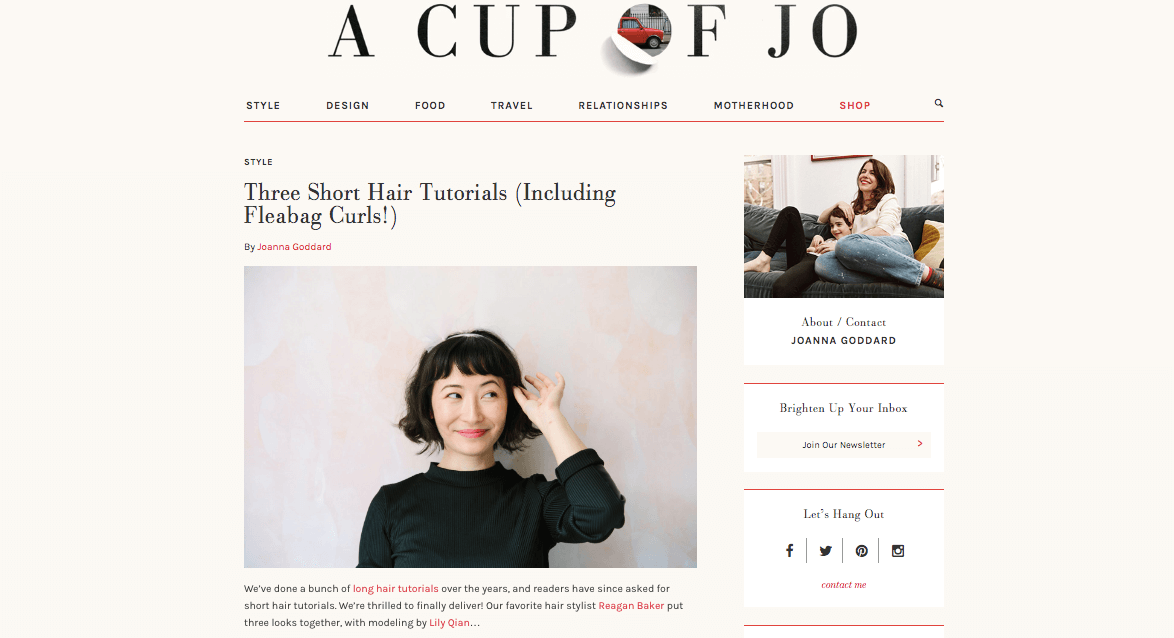 A Cup of Joe's topics range from style and design to relationships and motherhood, with posts like "How Did You Know You Were Ready to Have a Baby?" and "Camera Faces." Links to retailer sites make it easy for readers to shop for featured items, including clothing, books and more. As a bonus, the blog donates a percentage of its proceeds to organizations such as the American Red Cross, Greenpeace, The Florence Project and RAICES.
"Whether she is searching for her dream job or a new city to call home; is saving for a down payment or a ticket to travel the world; is learning to cook or speak another language, she needs a bit of guidance, she wants to be inspired," reads the "About" section on The Everygirl. And there's truly something for every woman on this blog, whether she's looking for to learn about successful women and their careers or find great restaurants and things to do in cities around the world.
Founded by Sophia Amoruso, author of the book by the same name and creator of Nasty Gal, Girlboss is a community aimed at creating "a new reality where women can make progress personally, professionally, and in service of others." Not only will you find articles on work, money, wellness, beauty, identity and life in general, but you can also listen to the podcast with Amoruso to hear from other successful women and watch plenty of video content.
Founded by actress/musician Zooey Deschanel, producer Sophia Rivka Rossi and writer Molly McAleer, Hello Giggles features articles and videos with advice, tips and thoughts on beauty, fashion, lifestyle, love, entertainment and news. Explore topics such as "Which type of princess is your true office personality?," "What watching Lizzie McGuire taught me about White America," "Getting let go from my job was the best thing for my career so far" and many others.
If you're a college student, you can't miss Her Campus. Created by three college women in 2009, the blog is written by "the world's top college journalists." You'll find articles on a wide range of topics, from politics to career to lifestyle. You'll also find resources and advice on preparing for college, managing your money, finding jobs, studying abroad, staying healthy and many other subjects.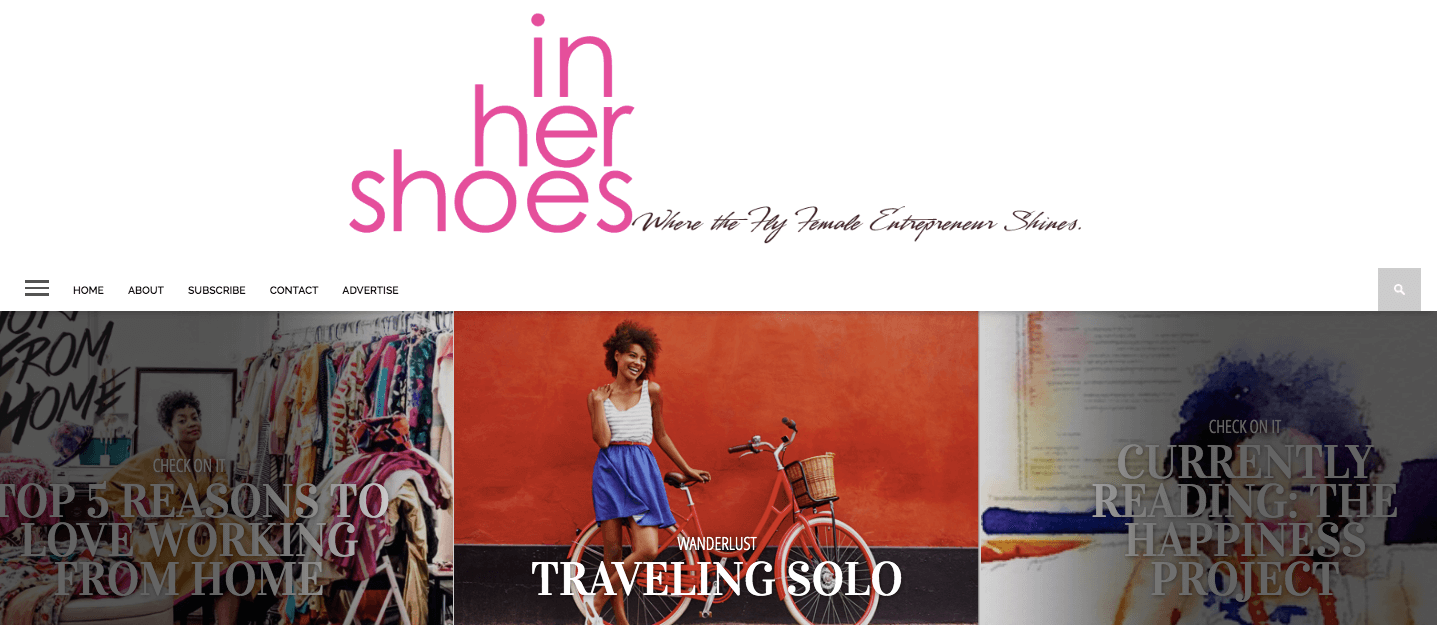 Created by Renae Bluitt, founder of Crush Media, In Her Shoes seeks to "empower, enlighten and uplift women committed to realizing their dreams." The blog is aimed at black women, featuring lifestyle, beauty, health and work advice, interviews and more, although much of the content will appeal to others, too, with posts like "3 Ways to Keep Scaling Your Startup Without Burning the Midnight Oil" and "Top 5 Reasons to Love Working from Home."
Entrepreneur, writer and philanthropist Marie Forleo shares advice and inspiration on your career, productivity, money, mental health, self-care and much more. Her blog also offers interviews with people like Simon Sinek and Cortney Novogratz. Find out how to achieve your goals, grow your business and know your worth.
As the name implies, this blog supports and offers guidance to Millennial women on topics include career, finance and personal growth. "We are a friend who is not afraid to tell you like it is," the blog says, noting that it seeks to "provide [women] with practical steps to figure out the tough stuff." You'll find practical advice and plenty of resources to help you succeed.
SHESAID's mission is to share "real women's stories about the issues that really matter to them." Readers will find advice and content on sex, health, parenting, entertainment, beauty and more. They'll also hear from inspirational women from all walks of life and find sometimes controversial opinions ("You Aren't Always Entitled to Be Heard, Actually" and "'Ms. Monopoly' Is More Patronizing Than It Is Empowering" to name a few.)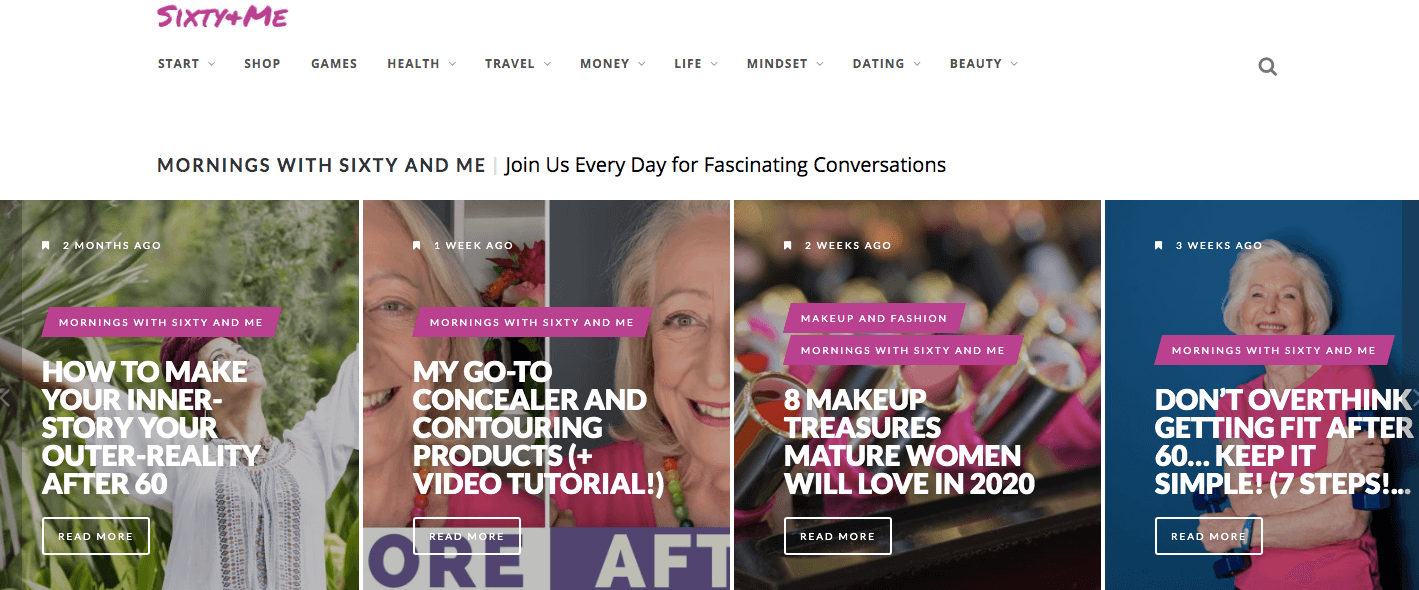 As the name implies, Sixty and Me is a blog for women aged 60+, with content relating to dating, health, money, travel, life and more. Not only does this blog include articles from experts, but it also offers videos from founder Margaret Manning every other day, games and more. Readers can also connect and chat with others.