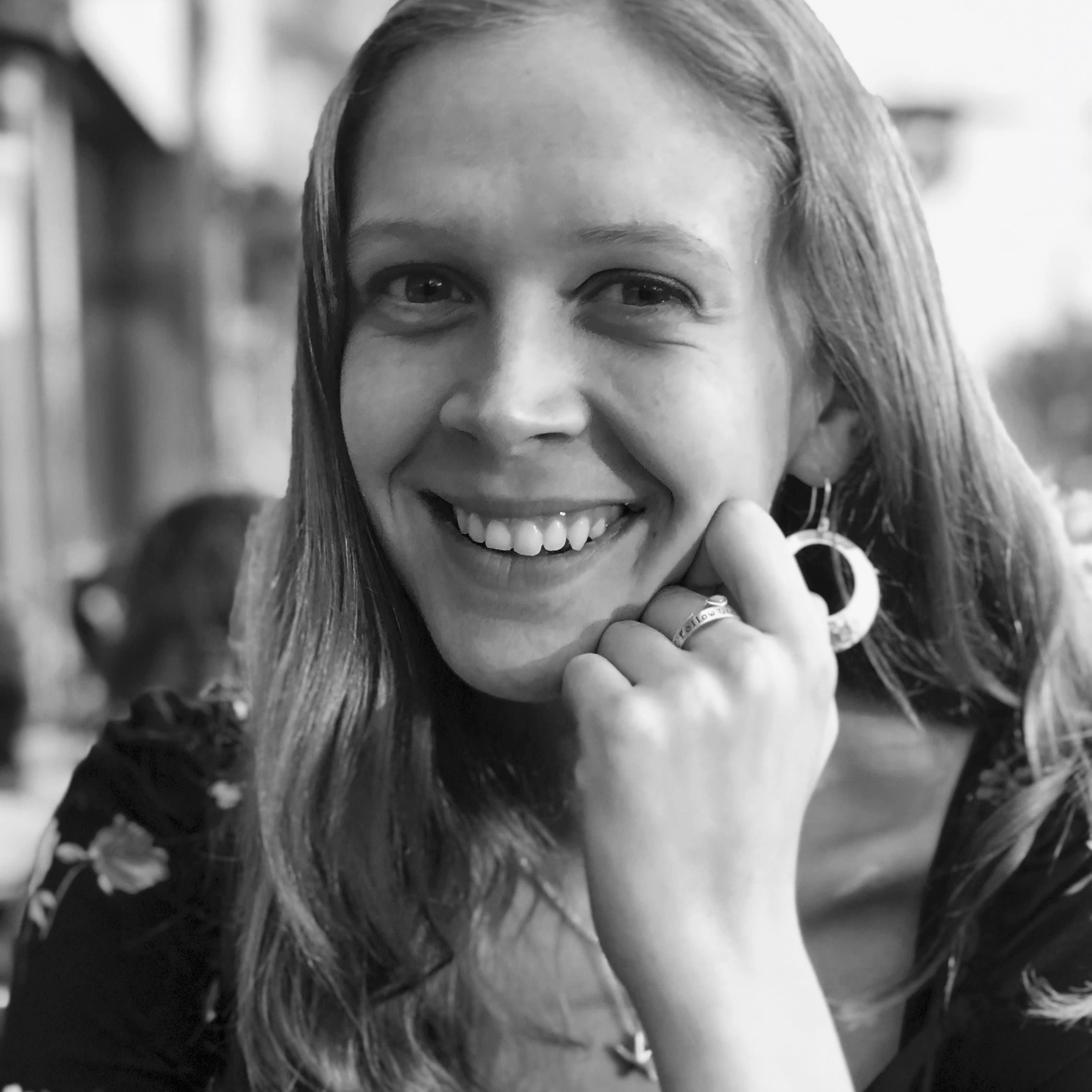 175
An education in communications equips you with transferable skills that are useful across multiple roles.
For people facing roles, you can pursue a career in event planning, business reporting, public school teaching and television journalism.
If you want a career that's behind the scenes, become a copywriter, human resources specialist, digital producer or grant writer.
So, you've spent the past four-odd years studying communications. Now, you've reached graduation, and all of a sudden, the big question looms: what kind of jobs can you get with a communications degree?
Luckily for you, the skills that you pick up over the course of an education in communication are useful in almost any industry. With the skills you've cultivated, you can go almost anywhere — from social media to law, people with communications degrees are high in demand.
Read on to find out about fifteen jobs that might be the perfect fit for your unique set of skills and interests.
15 careers for communications majors
1. Public relations manager
Salary: $50,145/yr (Glassdoor)
As a public relations manager, your job is to manage the public profile of your clients. These clients could be either individuals or companies seeking to control their image. This fast-paced profession requires an incredibly dynamic worker who can juggle marketing and monitoring, all the while creating and upholding relationships with both clients and big shots who hold power over your clients. Life as a PR manager is great for communications majors because it involves a lot of presentations and mediation between parties.
2. Human resources specialist
Salary: $49,098/yr (Indeed)
If you've always liked the intensity of an interview, this job is for you. Human resources specialists are in charge of employee life within a company. This means that they read job applications, conduct interviews with potential job candidates, review resumes, perform background checks and often orient new workers. They also coordinate the process of retirement for employees leaving their posts. HR specialists truly need to love the opportunity to connect with others, which is why it's a great career for communications majors.
3. Social media manager
Salary: $50,613/yr (PayScale)
This relatively-new career is becoming more and more popular among young adults entering the workforce who are already well acquainted with social media. From a communications perspective, it makes sense to go into social media management because it allows you to exercise your talent for effective information communication to an online audience. Plus, it's a burgeoning profession, so you're likely to be able to find work pretty easily.
4. Copywriter
Salary: $66,284/yr (Glassdoor)
Copywriters are in charge of creating the actual text that companies put on products, in jingles, in manuals, and on websites. This job entails using smart advertising strategy to express the client's goals to a greater audience. Communication is clearly key to this career, but you also need to plan to bring your creativity to the table; copywriters often are tasked with brainstorming ideas, and need to be flexible when critiqued by their clients.
5. Event planner
Salary: $48,451/yr (PayScale)
Life as an event planner never gets boring. Making sure everyone has a good time might not seem like a serious task on the face of it, but it's an immense responsibility. Party-goers rarely are able to observe all the hours of intricate planning that event planners put into the coordination of an event; they must act as directors of a massive operation, ensuring nothing goes wrong with the venue, the caterers, the entertainment or the technology. A degree in communications sets you up well to attack this challenge.
6. Business reporter
Salary: $68,915/yr (Zippia)
Communications come in handy as a business reporter because you're constantly working with others in order to create a product for a general audience that must communicate facts in an impartial, unbiased way. Business reporters traffic in business news — they research, come up with interesting stories, and write them, all on a time crunch. As a business reporter, you'll be able to put your inventive, interactive communication-oriented brain to good use.
7. Product marketing manager
Salary: $105,890/yr (Glassdoor)
A product marketing manager is in charge of marketing their product to the public. This advertising job entails fine-tuning a product's message while researching market trends and planning out a specific calendar to suit your particular ad campaign. As a product marketing manager, you also research customer experience, reacting to customer trends by perhaps changing the price of your product, or changing the product itself to better fill customer needs.
8. Advertising manager
Salary: $53,444/yr (Indeed)
Your communications degree will translate well to advertising management because this career allows you to be incredibly creative about communicating to buyers. You'll have to plan, launch and monitor the success of ad campaigns; you'll have to work closely with a team in order to build the company brand. For those communications majors who are interested in watching how companies reach their publics, this job is perfect.
9. Public school teacher
Salary: $69,951/yr (Salary.com)
That old maxim that "Those who can't, teach" doesn't really apply here. The path from communications to education might seem convoluted, but it's not: at its core, teaching is just about communicating knowledge to your students. You'll need to get certified to teach before becoming a public school teacher. After certification, you'll receive your class of kids, and you'll find soon enough that your communicative skills will never go to waste in a classroom.
10. Press secretary
Salary: $60,241/yr (Glassdoor)
A press secretary is a type of PR manager that usually represents a governmental organization. Press secretaries take the stage at press conferences and act as the link between an enquiring public and the government, often being called on in moments of emergency as pillars of calm in their communities. To do their jobs well, press secretaries need to draw on essential communication skills like effective public speaking and concise speech writing. Any communications major would be well prepared to take on this career.
11. Grant writer
Salary: $51,395/yr (Glassdoor)
Communications majors are also well situated to apply to work as grant writers. Grant writers usually work for non-profits, writing requests for funding from the government or other trusts. As a grant writer, you need to know how to nicely package your organization's mission, and how to communicate it in a way that convinces the audience to invest in that mission. You also need strong people skills and an ability to juggle deadlines, both of which talents probably come easily to you after getting your communications degree.
12. Counselor
Salary: $47,604/yr (PayScale)
If the part of communications that appealed to you most was purely connecting with others, you should consider becoming a counselor in a hospital, school, or mental health facility. This job entails listening to another person talk about their personal problems and offering help, guidance or some other possible solution. To be a good counselor, you need to have an advanced sense of empathy and a genuine interest in others.
13. Digital producer
Salary: $65,205/yr (PayScale)
Becoming a digital producer is a good way to keep your creativity alive while also making good money. As a digital producer, you will be in charge of the creation of digital tools used for marketing, such as online advertisements or videos. Communications come in clutch in this profession because you're channeling your charisma into your digital creation, whose job is appealing to your online audience.
14. Television journalist
Salary: $44,477/yr (Glassdoor)
Television broadcast journalism is a perfect route for a communications major to take because these journalists get to interact directly with their audience through well-honed presentations. TV journalists usually specialize in an area of interest, like sports, weather or politics, preparing short segments to report on air. With the combination of low-level fame and the ever-changing news cycle, you'll find that life as a TV journalist is an exciting use of your communications degree.
15. Paralegal
Salary: $48,132/yr (PayScale)
Paralegals act as legal assistants to lawyers. These are the people who research and draft the documents that appear in a court of law, which must be easy to read and comprehend; they also interview clients and perform organization and mediation. Thus, the skills of a communications major are able to translate perfectly to the legal realm.
Are communication majors in demand?
In a grand sense, it's safe to say that the ability to communicate will always be in demand. This is true on the job market, as well: the capacity for interpersonal connection is useful in both media and education; efficient and effective information circulation is necessary in both the for profit and nonprofit sectors. For that reason, communication majors are slated to be well-prepared for many jobs. This is supported by data published by the U.S. Bureau of Labor Statistics, which reasonably predicts that employment of communications occupations will rise by 4% in the interval between 2018 and 2028 due to society's constant need for information dissemination.
How much do communication majors make?
Depending on the industry you choose to join after graduation, you will make more or less money. According to the Bureau of Labor Statistics, many communication majors end up working in the motion picture and video industries (making an average of $58,020/yr), or as promoters of special events (making an average of $47,520/yr). The most high-earning jobs available to communication majors are in the manufacturing industry; those earners are making $83,260 on average.