Shopping for a
gift
for the feminist in your life? What better way to celebrate that woman in your life than to spread the feminist spirit, champion female artisans or support women and girls around the globe?
For those of you shopping for the woman who genuinely wants to
give back to other women
, we've done the homework for you. These 35 fiercely feminist ideas make for not only generous gifts for the recipient, but also for the women who these brands pledge to support.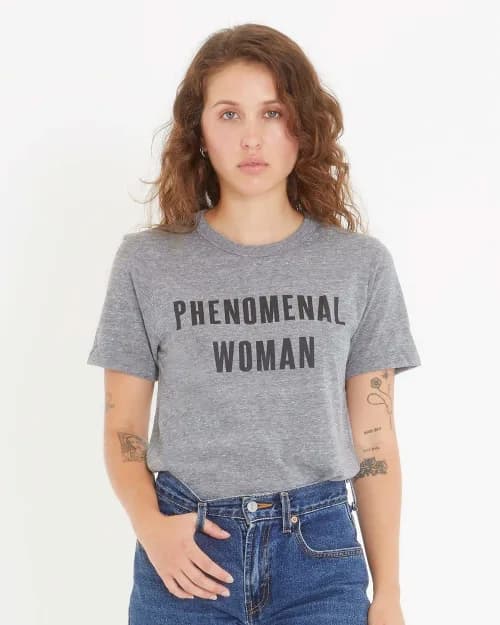 This basic tee is inspired by renowned feminist Maya Angelou's Phenomenal Woman poem. Better yet, the funds that are raised from this shirt will benefit feminist organizations such as Emerge America, EMILY's List, Essie Justice Group, Girls Who Code, NARAL, Planned Parenthood and The United State of Women.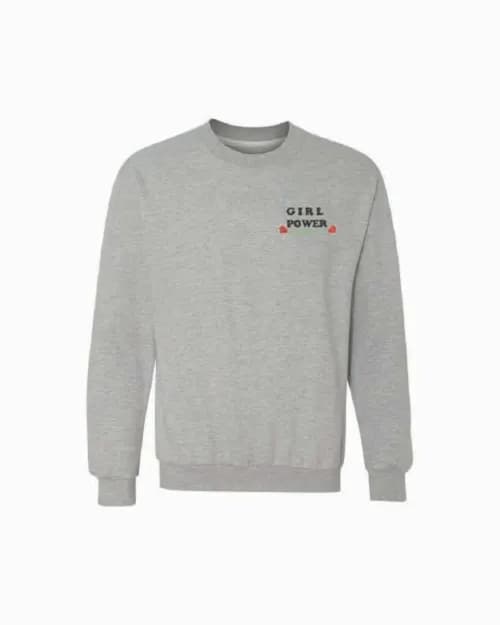 This oversized sweatshirt is perfect for cozying up on chilly days with a bit of feminist flair.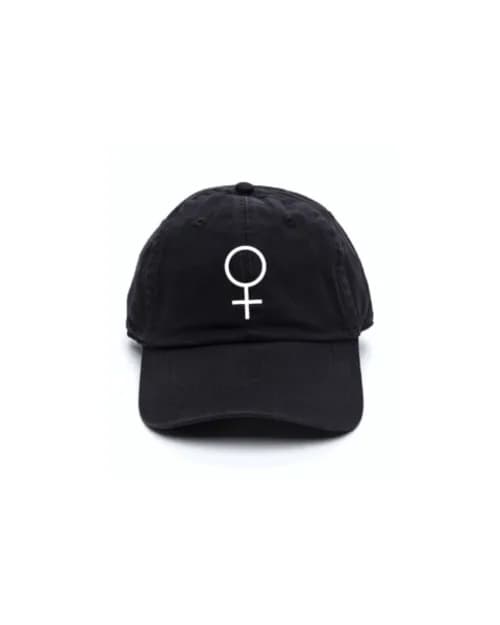 Give the gift of a feminist hat. This simple baseball cap says a lot with just a little detail.
We Should All Be Feminists is a book-long essay by the revered Nigerian author Chimamanda Ngozi Adichie. It was first published in 2014 by Fourth Estate with the intent to define feminism for the 21st century.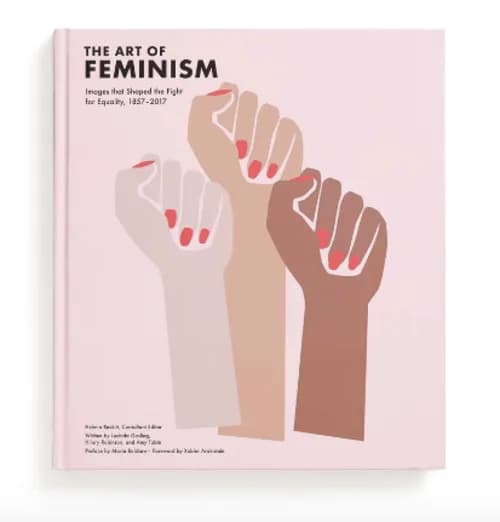 In her book, The Art of Feminism, Helena Rackitt documents the many ways in which feminists have shaped visual arts and media throughout history. The book includes more than 350 works of art across a multitude of forms from 1857 to 2017.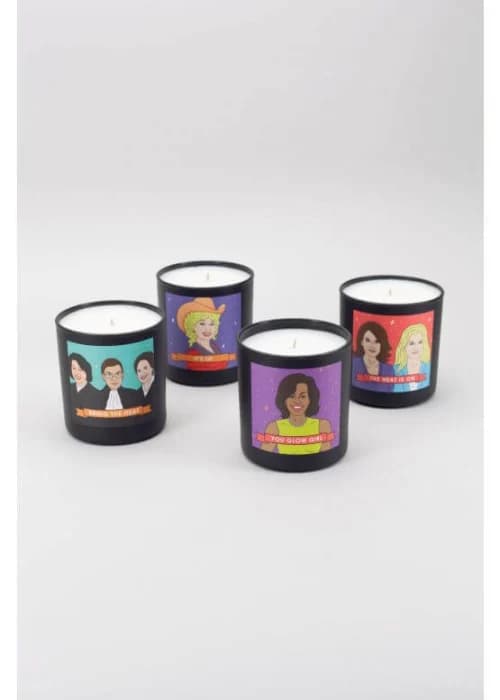 Spread feminist vibes with some candles picturing famous feminists.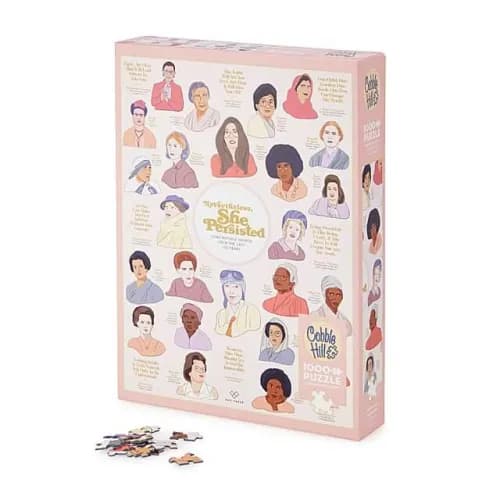 This 85%-recycled-paper puzzle is made up of 1,000-pieces that, together, create a powerful collage: 24 of the most empowering, game-changing women in history. Think: Everyone from Amelia Earhart to Ruth Bader Ginsberg.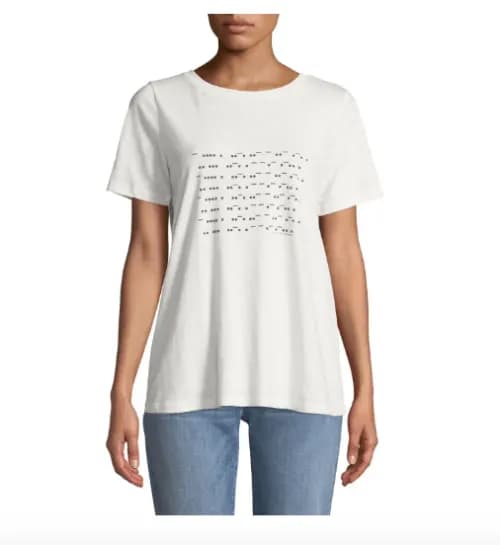 Here's a simple Morse code reminder that the future is female... on a tee.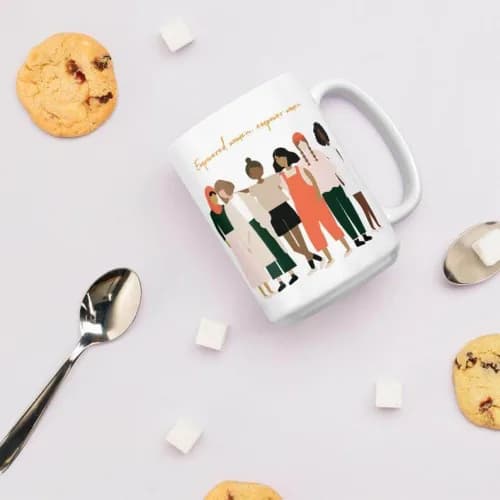 Empower the feminist in your life with an "empowered women empower women" mug from which to drink her coffee to slay the day.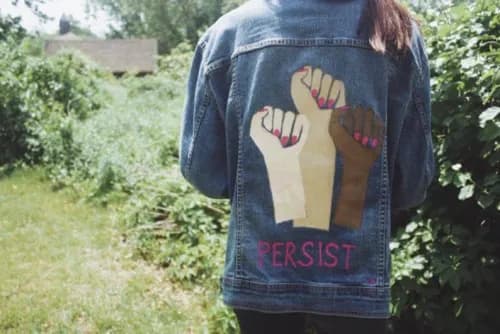 This "persist" denim jacket is beautifully handpainted, which means there's not a single other one just like it!
Who doesn't need a pair of vulva socks with all sorts of diverse vaginas?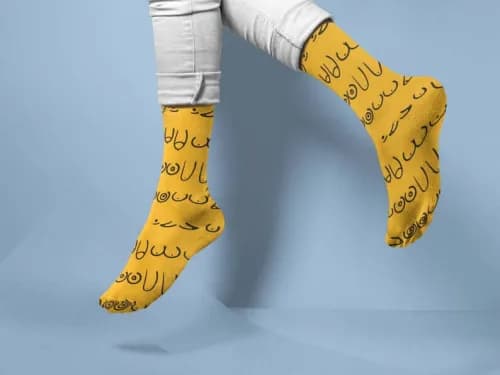 Likewise, who doesn't need a pair of boob socks with all shapes and sizes?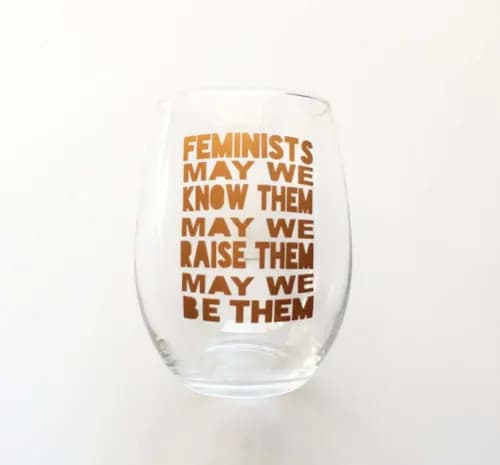 Say cheers to knowing, raising and being feminists with this wine glass.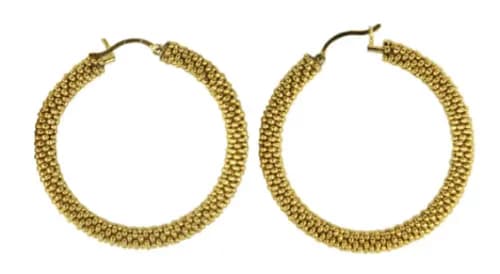 The Same Sky Foundation creates employment opportunities for women experiencing poverty with collectives in both Rwanda and the United States, working with a gamut of women including HIV-positive survivors of the 1994 Rwandan genocide (who earn 15 to 20 times more than the average wage in Sub-Saharan Africa through Same Sky) and previously incarcerated women in New Jersey. All of the brand's proceeds are reinvested to train and employ more women. Your purchase of these earrings, in particular, provides a Rwandan artisan and her family with a month of clean water.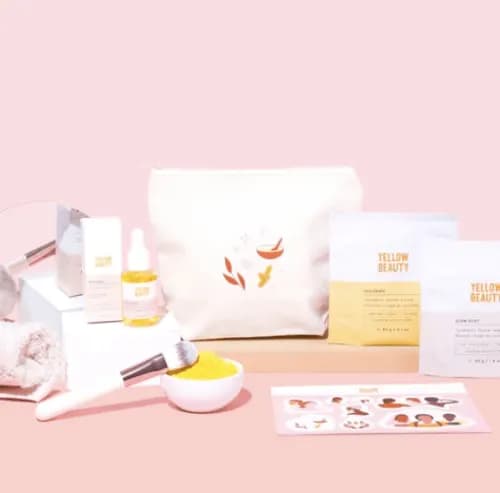 This skincare kit includes all four of YLLO Beauty's turmeric-based products, which reduce blemishes and redness, lighten facial hair, fade scarring and even out skin tones. The products are all inspired by naturally healing and nourishing Indian traditions. To give back, YLLO Beauty donates 10 percent of all profits to Girls Not Brides member organizations around the world. This means that every purchase empowers girls to develop vocational training, educates communities about the adverse effects of child marriage and convinces governments to change legislation in order to raise the minimum legal age to be married. In India, alone, it's estimated that 47 percent of girls are married before they even turn 18 years old.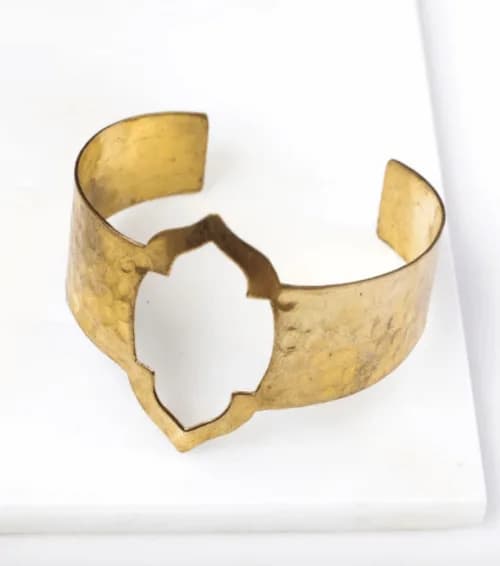 This statement cuff (inspired by the arches and windows of Indian architecture) boasts art deco scallops and bone tiles that are handmade in Old Delhi, India. Your purchase of it provides safe and sustainable work for over 80 families.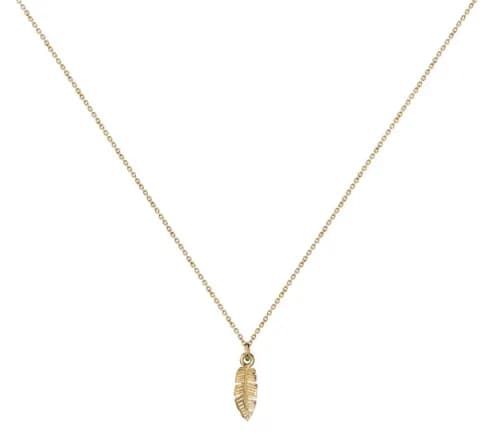 The Brave Collection launched in 2012 by Jessica Hendricks Yee, an alum of Forbes' "30 Under 30." It provides jobs to Cambodian artisans, and 10 percent of the profits are donated to fight human trafficking. The Brave Collection also partners with programs that empower vulnerable Cambodian girls. This banana leaf necklace was inspired by the tropical wonder of Cambodia and handmade by a local artisan there. It's hand-dipped in 14k gold.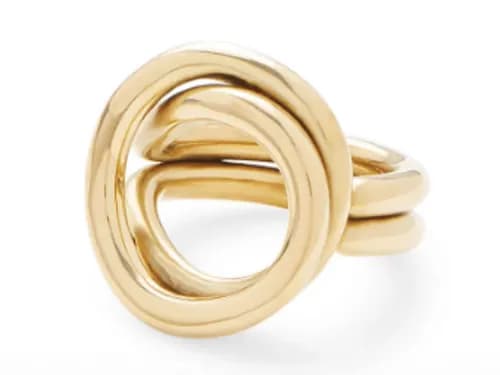 Soko's Linea ring was handcrafted in brass by artisans in Kenya who used traditional techniques. Through Soko, these women are given access to a global marketplace. Soko's supply chain innovation uses mobile phone technology to connect independent artisan entrepreneurs to Soko in an ethical and transparent 'virtual factory,' so they can sell their creations directly to online customers without middlemen. This puts the money directly in their hands.
Hiptipico's Harmony Convertible Bag is artisanally made with top-grain leather and authentic wool Maya carpets in Momostenango, Guatemala. Hiptipico partners directly with rural sheep farmers. This specific bag was then crafted by the brand's artisan partner Don Vicente and Ofelia in a small home workshop. It features textile
treasures from indigenous villages all around Guatemala as part of the Zero Waste Collection.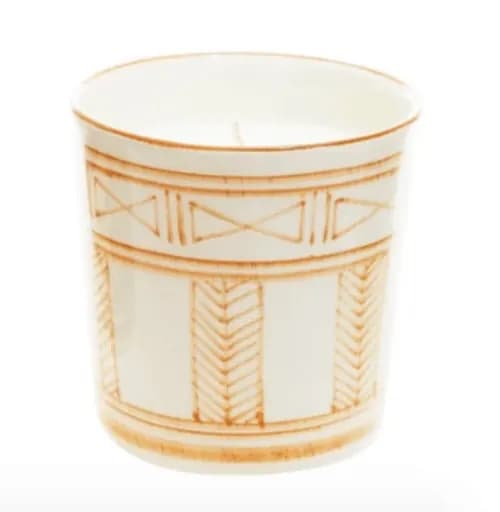 This candle is part of a special collaboration of two of artisan partner groups. The ceramic vessels are made and hand-painted in Tunisia by Le Souk Ceramique (founded in 1997 to preserve traditional Tunisian artisanship and curb widespread poverty and the 15% unemployment rate in Tunisia) and White Field Farm (founded in 2014 to provide training and employment to vulnerable female survivors of abuse, with a special emphasis on survivors of human trafficking).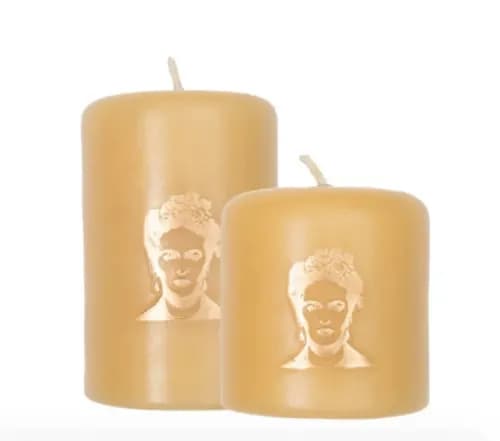 Honor one of the world's greatest artists with these Frida Kahlo candles, which are handmade with a centuries-old technique of pouring hot layers of natural paraffin wax over wicks that hang from a wheel.
Local + Lejos Collection Akazi Bowls are hand-woven by Rwandan artisans who spend upwards of three days weaving them. The brand's vision: "To participate in local initiatives for the development of Rwandan communities, working towards physical and spiritual wholeness for all."