8k
Community Team at Fairygodboss
Super mom Chrissy Teigen just revealed that she and her husband, musician John Legend, got matching tattoos to honor their children. The sleek tattoos include their daughter and their son's names: Luna and Miles. Then, Chrissy's says "John" and John's says "Chrissy."
Looking for some mom tattoo design inspiration for your own ink?
Here are 35 mom tattoos that could work for anyone — whether you're looking for something bright and colorful or something sleek a la the Legends.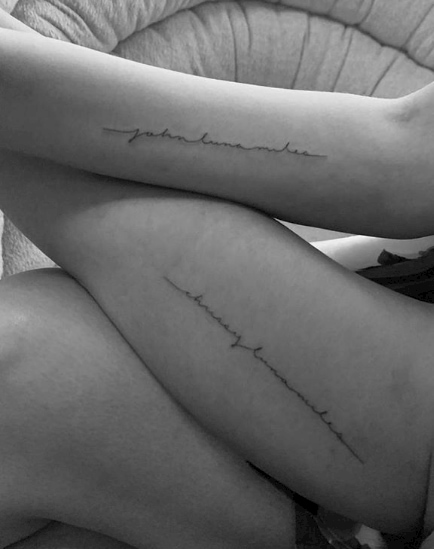 @chrissyteigen
1. If you're into astrology, try getting your child's astrological symbol and birthday tatted.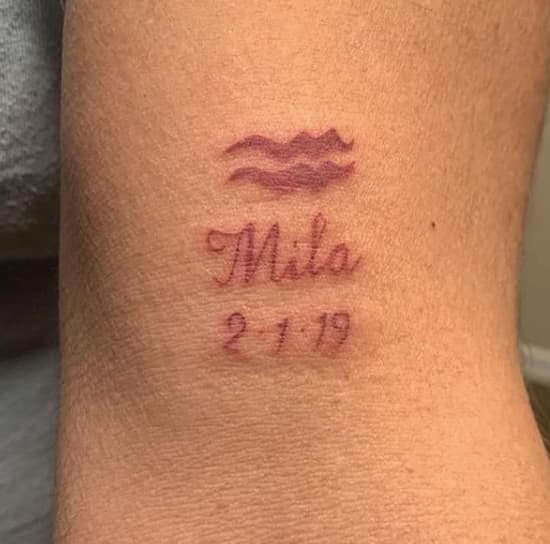 @p.a.tattoo
2. Want something sleek like Chrissy Teigen's mom tattoo? Try getting an ultrasound heartbeat.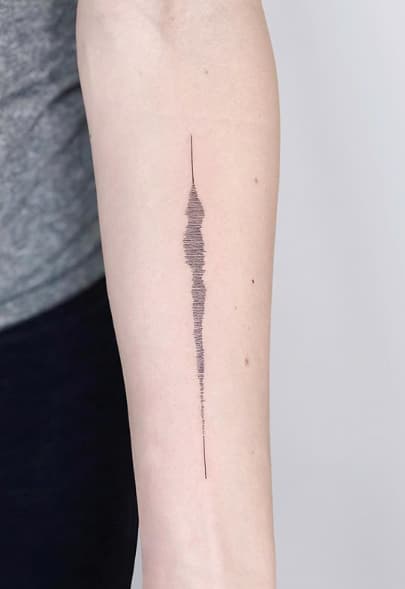 @nothingwildtattoo
3. If you want to remember your ultrasound in an even bigger way, try getting the entire image inked.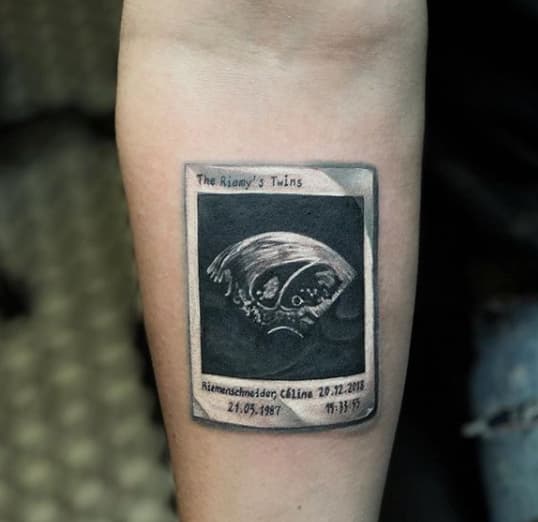 @ozancolakoglutattoo
4. Looking for something big and bright? Look no further!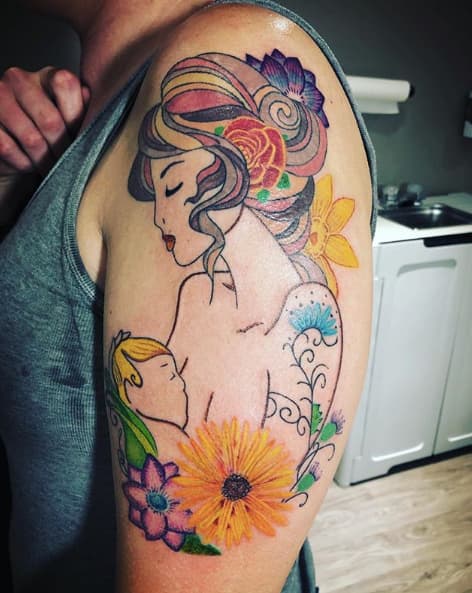 @shelly_turner
5. This woman got her child's art tattooed on her arm; that's a much better place for it than on the fridge!


6. This old-school tattoo is the perfect place to put your child's name.
7. This heart will help you remember all the details of your child's birth.

8. Getting your child's favorite toy or stuffed animal tattooed isn't just cute — it's super sentimental.

9. Getting your toddler's signature as a tattoo is an understated way to remember those pre-k days.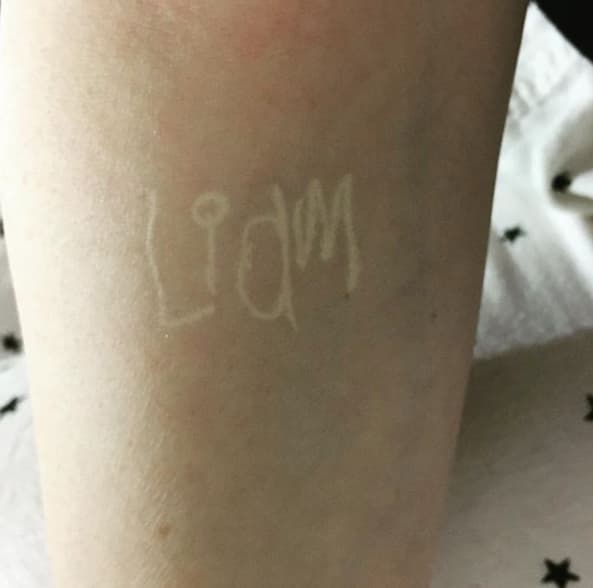 @artbyliamscott
10. Have more than one kid? No problem! Try out there arrows to keep all their names in a row.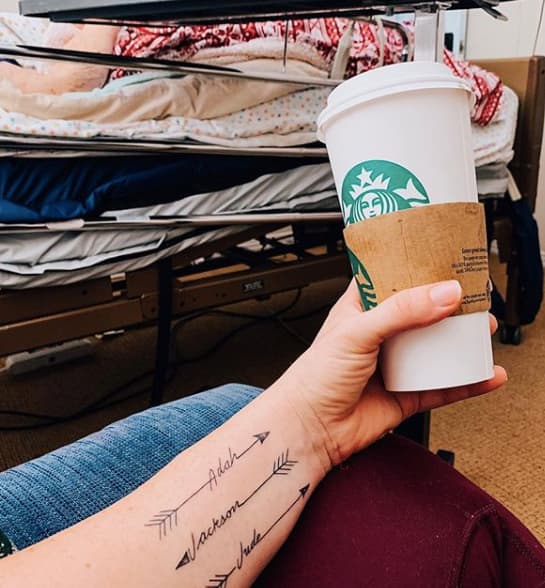 @alyssalovelee
11. This blue heart tattoo is absolutely beautiful.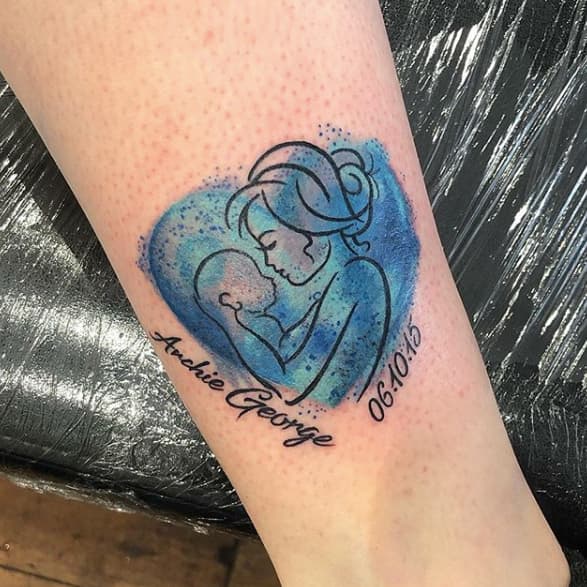 @louwintertattoo
12. These feet are a cute reminder of your baby's first few days at home.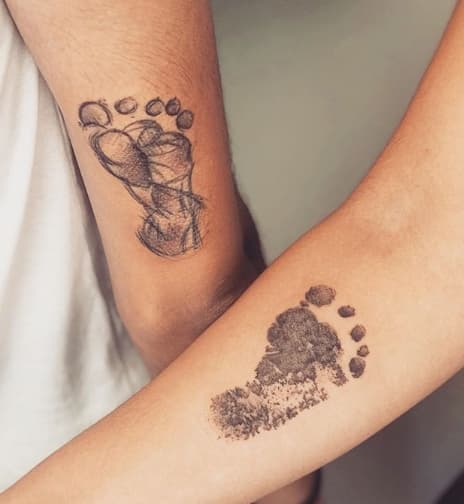 @marte.art
13. This simple and pretty signature is a great way to get your kids' names tattooed on you.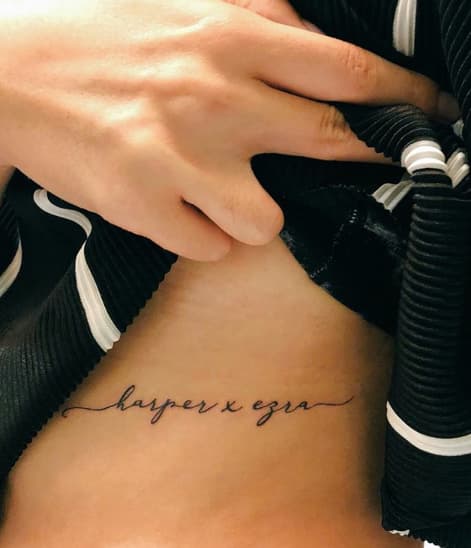 @mel._.chen
14. These pretty flowers will look perfect with your child's name.

15. This adorable initial contains all the important details about your baby's first day.
16. This sweet drawing of a mom and her little ones would be sweet on your side or on your back.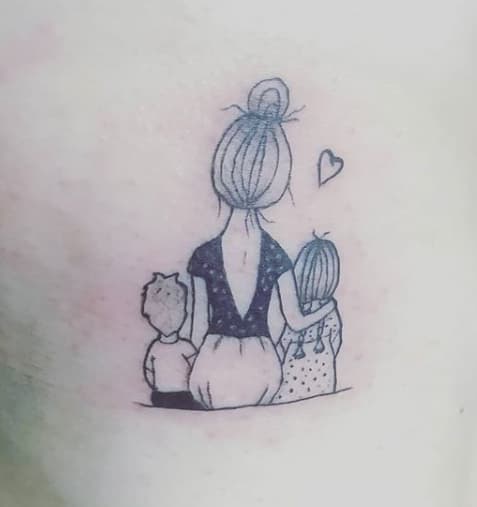 @agumorganti
17. This angel paired with your child's birthdate is classic and cool.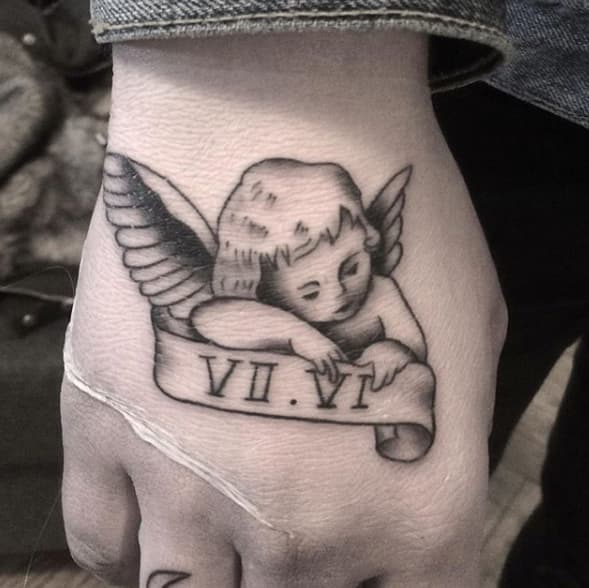 @czacfa_monster
18. This artistic sketch portrait is a great way to bring your favorite baby picture to life.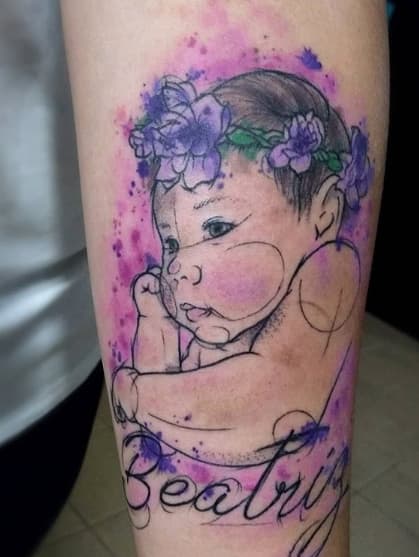 @deafink
19. This artsy mom and child portrait is equal parts trendy and tender.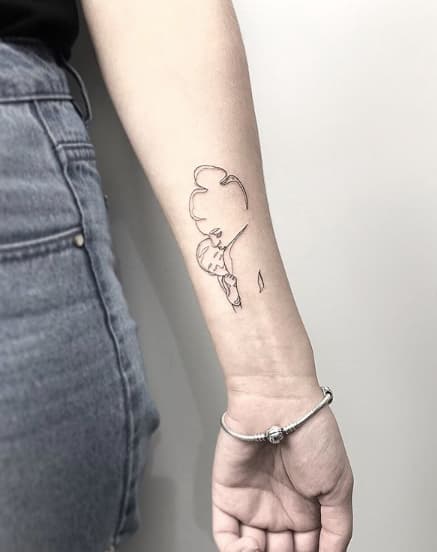 @didi_tattoo
20. Pair your child's name with a symbol to dress it up.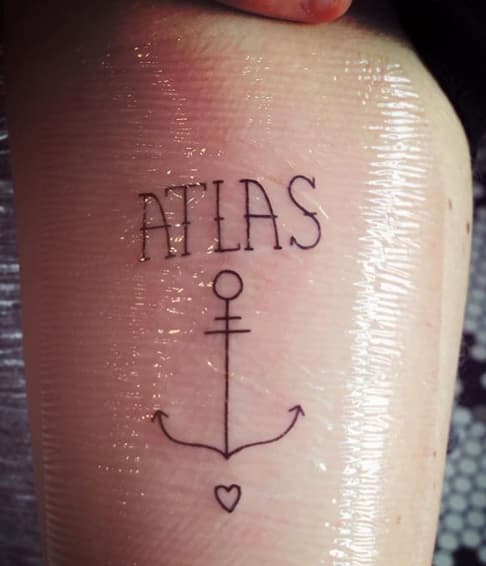 @diontheastonishing
21. This baby's foot is a collage of your child's first moments.
22. Does your family love dinosaurs? Get one to symbolize each of your children.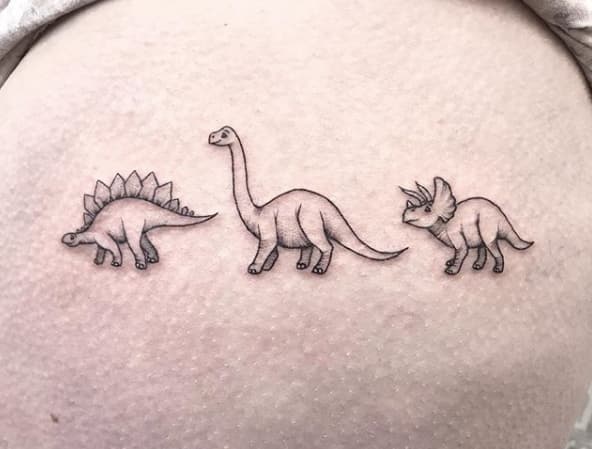 @tattoos.by.sztrk
23. This simple mom and child outline will remind you of your favorite moments.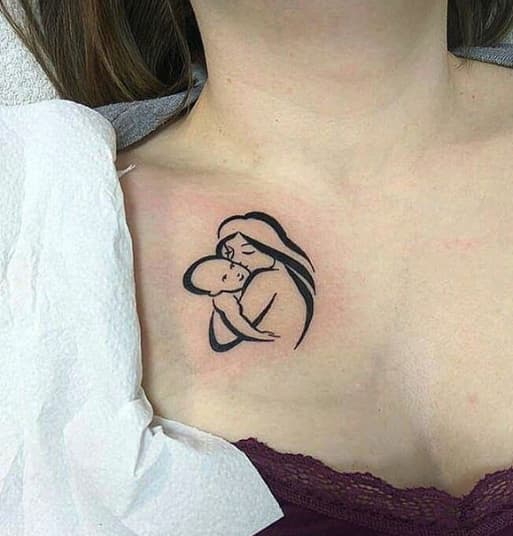 @salon.adri1
24. This cartoon-y heartbeat tattoo looks especially cute on a long surface like your shoulder or leg.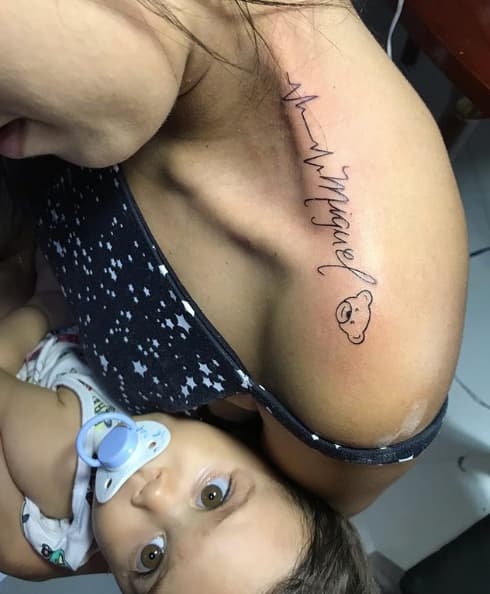 @vidal737
25. These teeny, tiny feet are a subtle way to say "I love you."
26. This foot and roman numeral combination looks fresh and professional.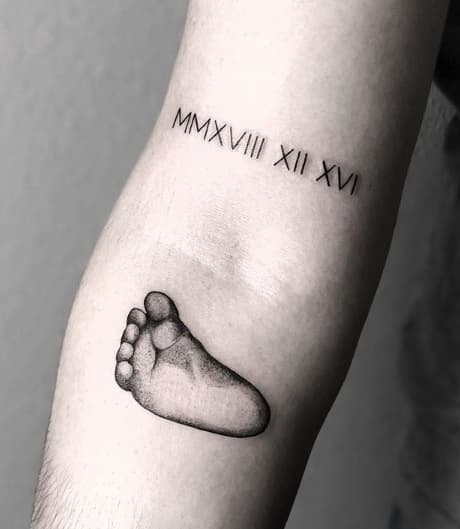 @yuyuwikiwaz
27. This sleek name tattoo looks just like the Legends's!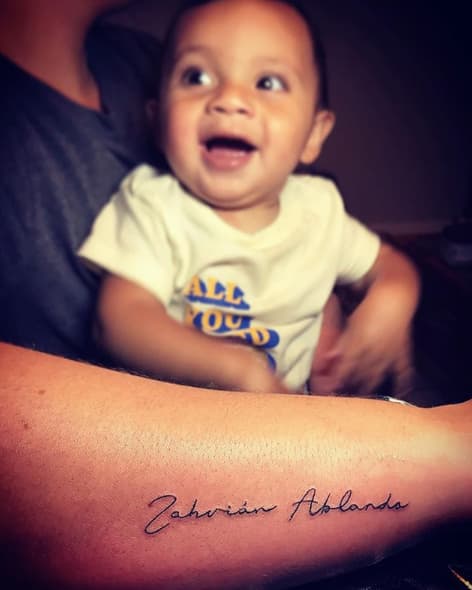 @ninelivestattoos
28. These colorful foxes are an abstract way to show your love to your little one.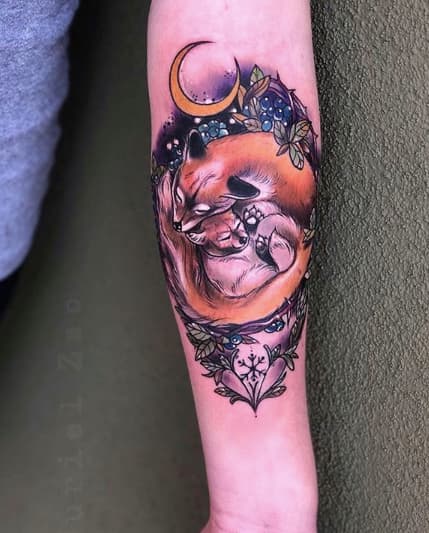 @murielzaotattoo
29. Sometimes, a simple name tattoo works best.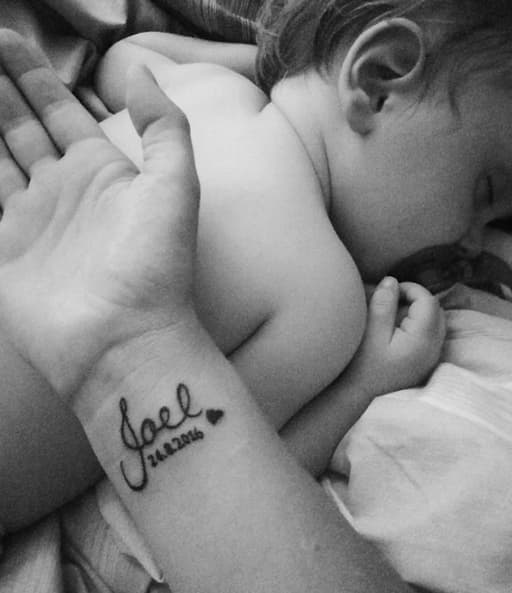 @kat_babai
30. This mom got her daughter's drawn family portrait painted on her arm.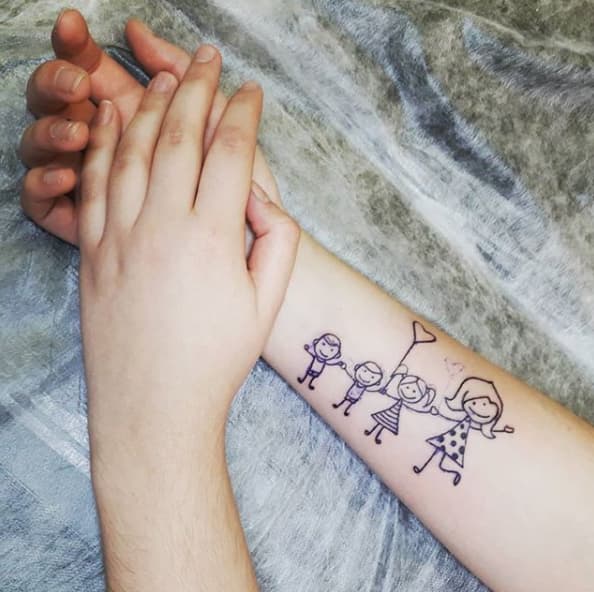 @km.tattoo_o
31. This anime mom and child is playful and fun — just like your afternoons together!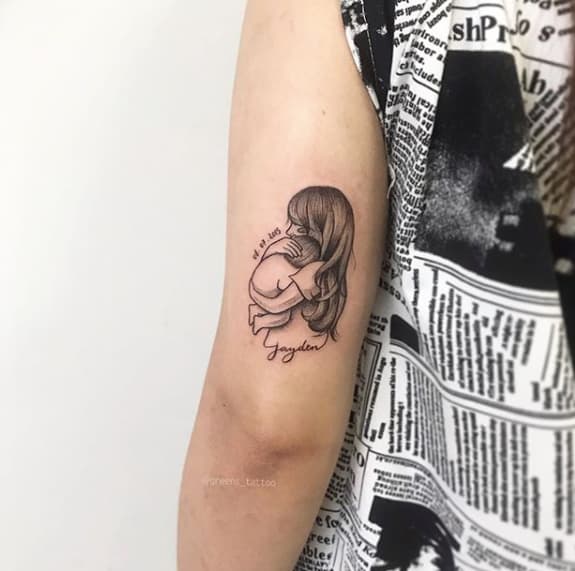 @greens_tattoo
32. This sweet image is brightened with the pop of red.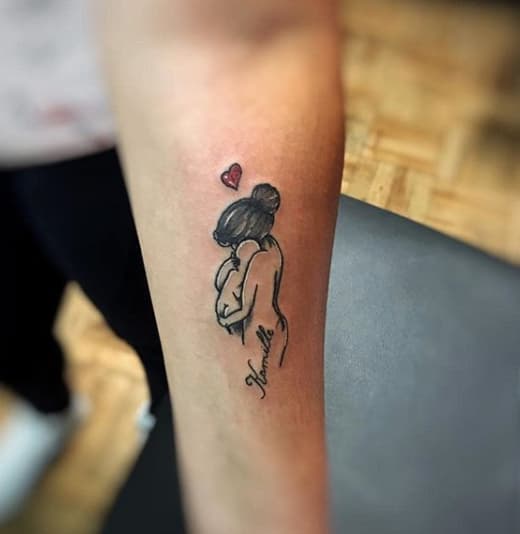 @gomestattooshop
33. A sweet side profile shows this mom cuddling her new child.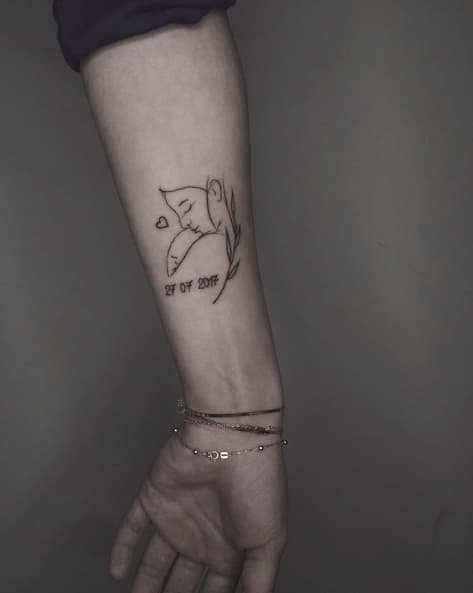 @gizemillious
34. If you named your child for a character or special meaning, try getting that inked.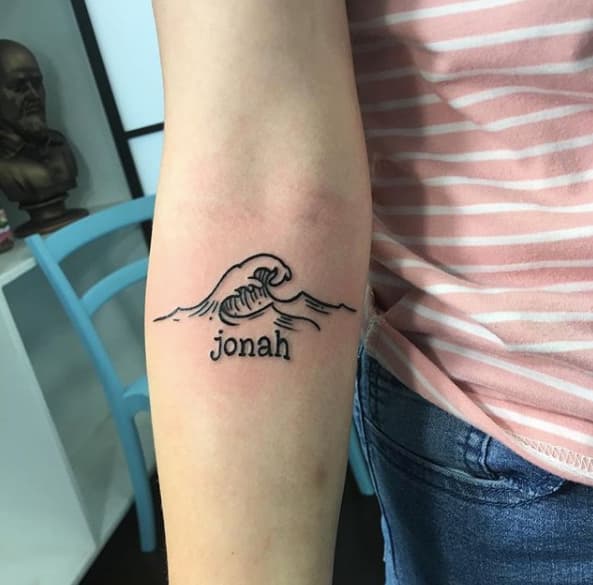 @electriceyetattooparlor
35. This mom and child illustration is small but beautiful.