In an informal, digital graduation speech, the richest man in the world has advised this year's college graduates on what he believes are the most promising careers. Billionaire Bill Gates took to Twitter on Monday to offer up his message — which reveals "the most inspiring book [he's] ever read" and why he loves his work — in a series of 14 tweets that make no mention of money.
"New college grads often ask me for career advice," he wrote, following with this: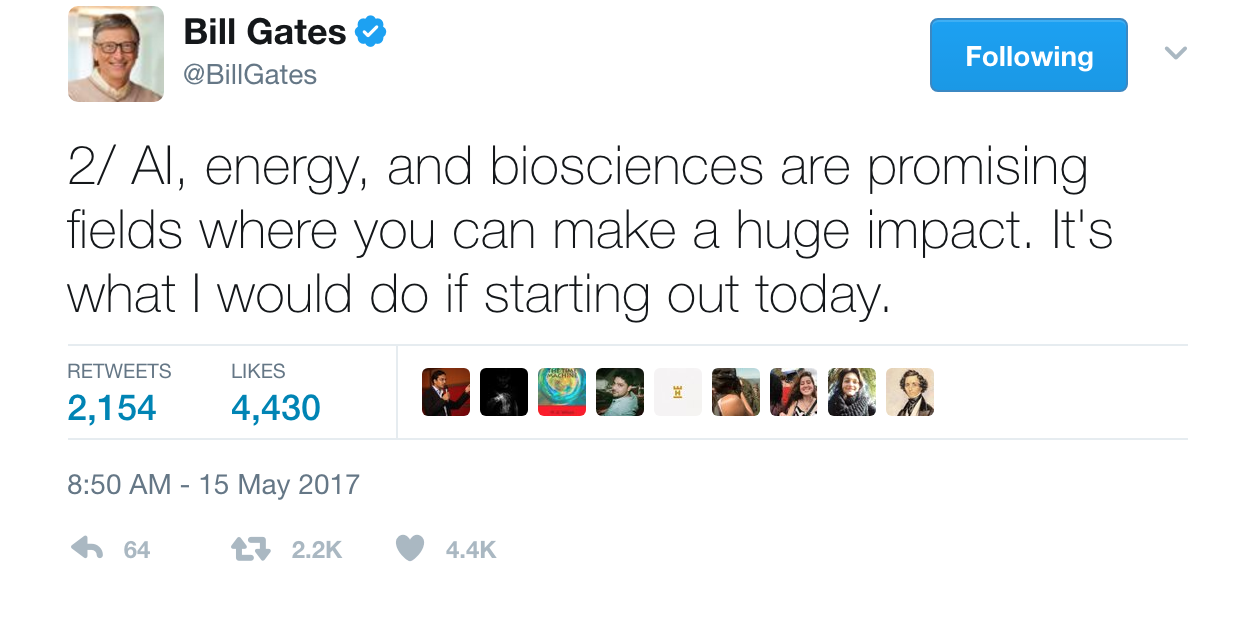 "Looking back on when I left college, there are some things I wish I had known," he continued.
"E.g. Intelligence takes many different forms. It is not one-dimensional. And not as important as I used to think," he wrote in his next tweet.
Gates went on to reveal his "one big regret," which is that when he left school, he wasn't very knowledgeable about the world's worst inequities. He said it took him decades to learn
and encouraged new grads to "start fighting inequity, whether down the street or around the world, sooner."
He added that readers should surround themselves with people who challenge and push them to be better, and explained that he measures happiness "by whether people close to me are happy and love me, & by the difference I make for others." He also offered up his #1 book rec: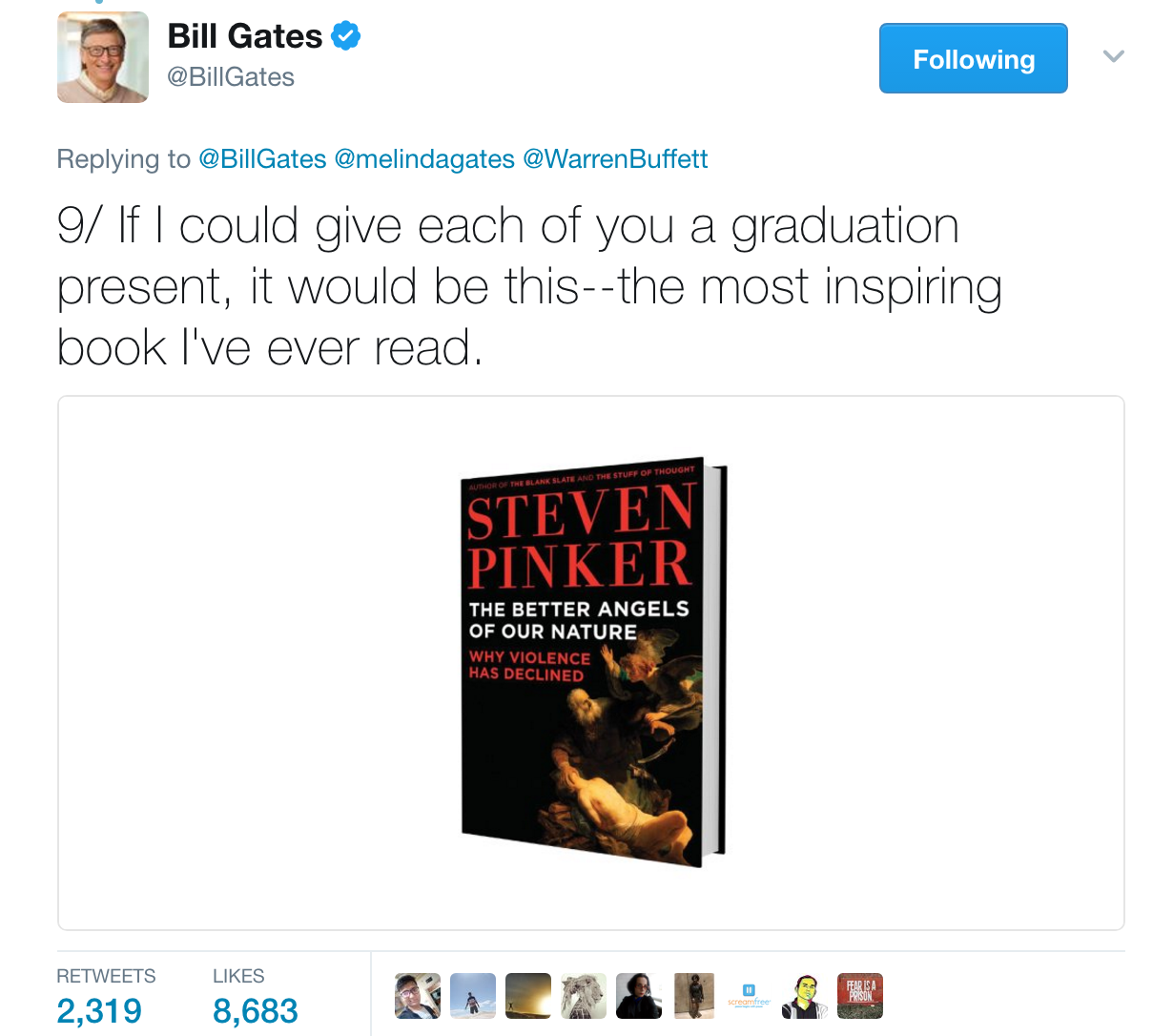 Gates concluded with a whole lot of positivity, encouraging grads to find an outlook that will inspire them to spread goodness and progress. "
The world is getting better [...] That matters because if you think the world is getting better, you want to spread the progress to more people and places," he wrote. "It doesn't mean you ignore the serious problems we face. It just means you believe they can be solved."
He explained that adopting this worldview has gotten him through rough times and is the reason he loves his work. "I think it can do same for you," he wrote. "This is an amazing time to be alive. I hope you make the most of it."

Fairygodboss is committed to improving the workplace and lives of women.
Join us by reviewing your employer!