Denise Countryman, Vice President of Technology at The Home Depot, has been with the company since 1999. Throughout her career with The Home Depot, she's seen it all – from the days she started when new stores were opening every two days to now, navigating technology as an essential retailer during a pandemic.
Countryman's been "orange-blooded" since day one, she admits. And, thanks to The Home Depot's support and dedication to its associates, the unprecedented challenges of 2020 have presented her with unique opportunities to grow as a leader and ignite the same determination in her as professional challenges always have.
"I can't say enough about how our company has come together to support our associates and our customers during this time," she recently told Fairygodboss. "I have been with the company for over 20 years, and I have seen the best moments of our core values come to life. From disaster support, giving back to our communities and supporting our veterans, I have always been so proud of our unique company culture."
While times are challenging in 2020 and Countryman certainly misses those face-to-face, in-person collaborations with her team, she said that she's making it work — and shared how. Read on for her tips on how to lead through crisis and continue growing your career.
Why did you first choose to pursue a career at The Home Depot?
I was at my college career fair and The Home Depot had a booth. I wasn't immediately interested, it was more like: "Hmmm, The Home Depot, hardware store." Although, after a discussion with the team in the booth, and follow-up conversations and interviews, I was immediately sold on the uniqueness of the culture, the giving back to the community, and the pride associates showed for the company and its growth opportunities. When I started in January 1999, we were opening a new store every 48 hours!
Right out of college I was looking for an opportunity to learn, grow my skills and be a part of a learning, growing, family environment. And, 21 years later, not a day has gone by that I have second-guessed that decision. I was all in, orange-blooded from the beginning.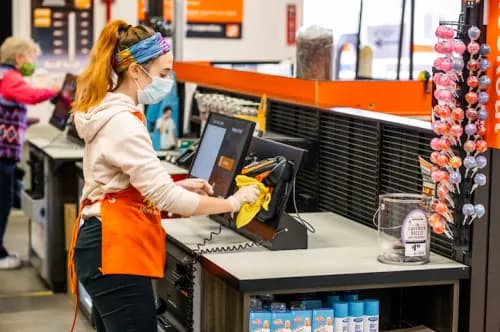 What roles have you held since joining The Home Depot?
I have held so many amazing roles (and worked on so many transformative projects) across teams with incredible associates! I have been in individual contributor roles, like entry-level Developer/Engineer (yes, I wrote code, and there is likely software still running somewhere in our environment with my name on it!). I have also held leadership roles including Development Manager, Product Director, Strategist, Entrepreneur, Program Leader, and Mentor. I have been a Mentee, too! With all these roles, I worked across a variety of business functions, including Technology, Online, Merchandising, and Supply Chain. Ultimately, my years of growth and mobility at The Home Depot have been so fulfilling, and I'm excited to see where it will go from here.
One of my favorite things about our company is that it offers the ability to work in different functional areas and contribute to various aspects of our business from within those organizations. The opportunities to learn and increase your skill sets are limitless. Two decades in the retail industry and I continue to learn with every new role, from fellow associate's experiences to our company's drive to stay competitive in an ever-changing market.
Tell us a bit about your current role. What are your priorities?
I'm a technology leader on a team that supports services, outside sales, and Pro. My priorities are to support our customers and associates through enabling the right customer experiences through technology and, in parallel, increasing the return/speed to value on the company's investments in technology. This happens through leveraging and optimizing our common platforms, continuing missions related to automation and productivity, and supporting Technology Lifecycle Management (TLM).
My role puts me right in the middle of supporting Pro customer growth and the continued expansion and integration into our new One Supply Chain network and supporting systems, along with the technical and business transformation in our Services space. I wouldn't be able to do it without amazing leaders and an incredible team. Someone pinch me to ensure I am not dreaming!
Why are you passionate about this type of work?
I love problem-solving. The more cross-functional, the more complex and the bigger the opportunity… that's what really motivates me. And then, surround me with a diverse group of brainpower. It's like heaven. I love to be part of the ideation, solutioning, planning, sizing, vetting and aligning processes. It is such a great moment when things just click and all the work begins to turn into action — and then seeing the new capabilities (that were just thoughts or ideas) being introduced to our customers and associates.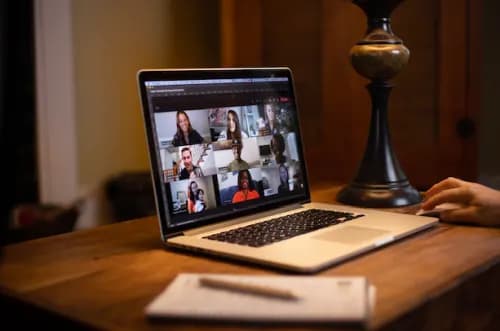 How has your role or responsibilities shifted while working during the pandemic?
While I have taken on additional responsibilities as a leader, I am so proud to say that the focus of the teams I lead has not changed. The dedication to our commitments and sacrifices to maintain those commitments in this environment have been unbelievably inspiring.
From a leadership perspective, what strategies have you used during the pandemic to ensure your team has the tools and resources to be successful?
My top priority during this unprecedented time has been safety and support. When the pandemic happened, our Store Support Center associates moved from an office setting to working remotely and a main goal for us was to ensure that not only our associates, but also their families, were safe and healthy. Following this priority, we looked to productivity and tools to make this transition a seamless experience for everyone. I encouraged my teams to get comfortable and quickly learn what they need to be productive since we were unsure how long remote work would last.
Additionally, I looked into mental and emotional resources for my teams. It can often feel like Groundhog Day with new distractions, I made an effort to create more team touchpoints, extend one-on-one chats across the organization, increase recognition, and become even more accessible. At the end of the day, it's all about reinforcing support and reminding everyone that we're all in this together.
What resources or support has The Home Depot offered you during this time?
I can't say enough about how our company has come together to support our associates and our customers during this time. I have been with the company for over 20 years, and I have seen the best moments of our core values come to life. From disaster support, giving back to our communities and supporting our veterans, I have always been so proud of our unique company culture. I know it might sound cliché, but what we have been able to accomplish throughout 2020 just shows the power of the company, the power of teamwork, the power of The Home Depot and the significant impact we can make. Doing the right thing, taking care of our people, excellent customer service aren't just words and phrases — they are how we operate. The company has supported me by empowering and trusting me to do what is necessary to live up to those values and support our associates and customers.
What has been the biggest challenge for you as you navigate this 'new normal'?
I am one of those people-person types, meaning I get my extra energy and creativity through discussions, debates and overall collaborative partnerships. I have had to learn how to satisfy that personal and shared need virtually … Let's just say I am making it work.
I miss a good multi-hour planning session (yes, I really do!). I miss grabbing a few of my comrades and getting into a room in front of a whiteboard and dreaming up our next opportunity or solving a problem. This includes distribution center (DC) walks, store walks, operational walks and more. At the end of the day, meeting with and listening to the stories and needs from our associates recharges me.
We are adapting via new collaboration tools, but nothing can replace standing on the floor of a store or DC, talking to an associate and looking at the product on the shelf in the aisle. It brings a real perspective to the job. However, I do find that our new digital days have also offered new, unique moments. I love the spontaneous family spotting on a video call or when someone's dog comes into the frame during an intense meeting. These new and unpredictable moments not only put some levity into our day, but also really allow me to see others in a more personal light.
What advice would you give to others about leading through crisis?
My advice on leading through crisis starts with clear, constant, transparent communication. In the early days of crisis, make every effort to connect often, share any internal communication and be proactive in anticipating questions. It is important to be present to ensure teams feel supported through the uncertainty. Schedule the time just to give folks a chance to talk, and share their anxieties and concerns, as others likely have similar feelings.
And, as the weeks turn into months, be flexible and know that associates are in different stages of adapting to our new normal. To me, this is no longer a work-life balance, but more of a work-life blend. Lastly, do not underestimate the emotional toll a crisis could have on an individual. I encourage everyone to be more aware, be more deliberate in team engagements and be willing to talk about more than the work.
--
Fairygodboss is proud to partner with The Home Depot. Find a job there today!