While I'm not one to shy away from forcing my home cooking coworkers, I know that for many, office potlucks are intimidating.
That's why we rounded up some perennial crowd-pleasing favorites (hello, anything with cheese, garlic and/or bread!) as well as dishes that work for vegetarians, vegans and those following restrictive diets like Whole30.
These 25 recipes, ranging from desserts to sides to appetizers and more, all take less than 60 minutes to make, leaving you plenty of time to make them the night before (or even the morning of) your office gathering.
Appetizers and snacks
1. Tortilla pinwheels with cream cheese filling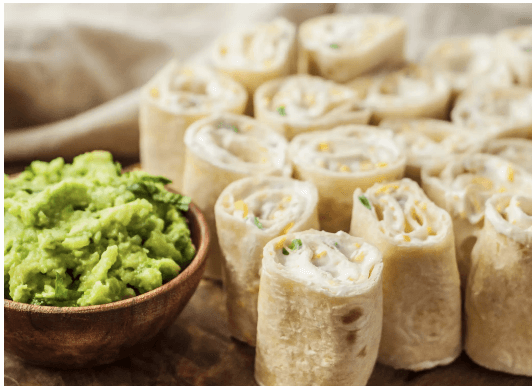 Image via The Spruce Eats
Time: 20 mins
Shoutout to my mother for making a crowd-pleasing version of this for so many events growing up. Add chopped, cooked shrimp for my household's favorite, or, add veggies, herbs and shaved deli meat like the Pioneer Woman suggests in her take on this classic.
2. Pomegranate guacamole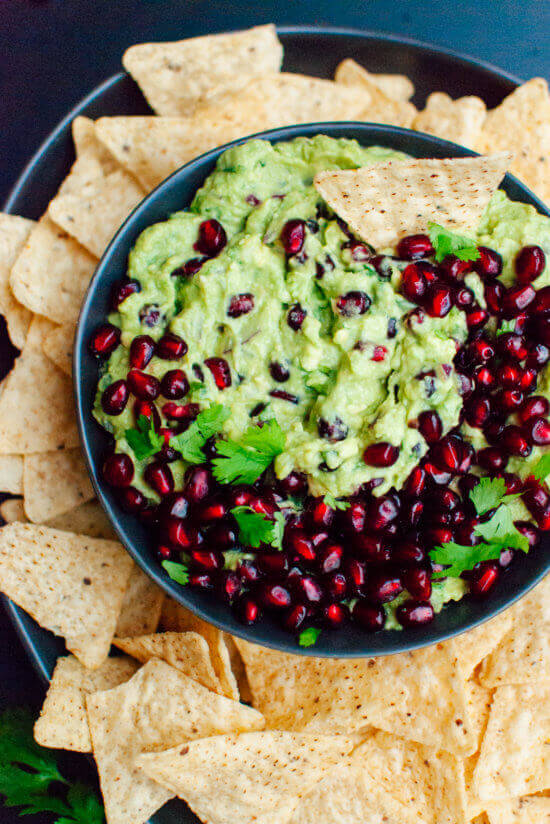 Image via Cookie and Kate
Time: 20 minutes
While avocados have become a millennial calling card, this elevated guacamole will please all generations with its mix of sweet, creamy and delicious.
3. Cheesy garlic crescent rolls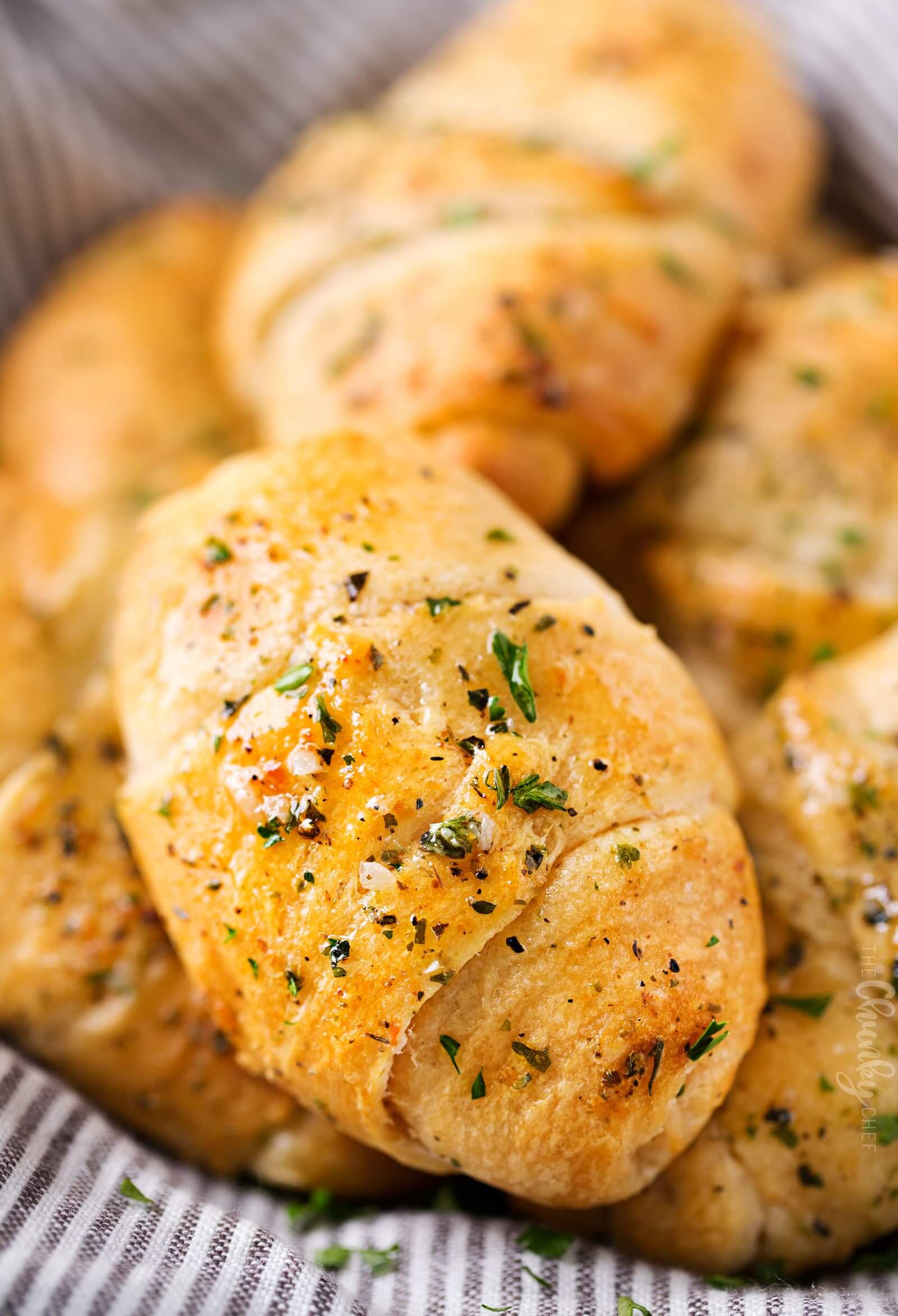 Image via The Chunky Chef
Time: 17 minutes
Who can turn down anything combining Pillsbury crescent rolls + cheese? You can stay with the classic pairing of cheese and garlic, or, add pepperoni pieces, Italian sausage or chopped bacon to kick them up a notch.
4. Vegan 7-layer dip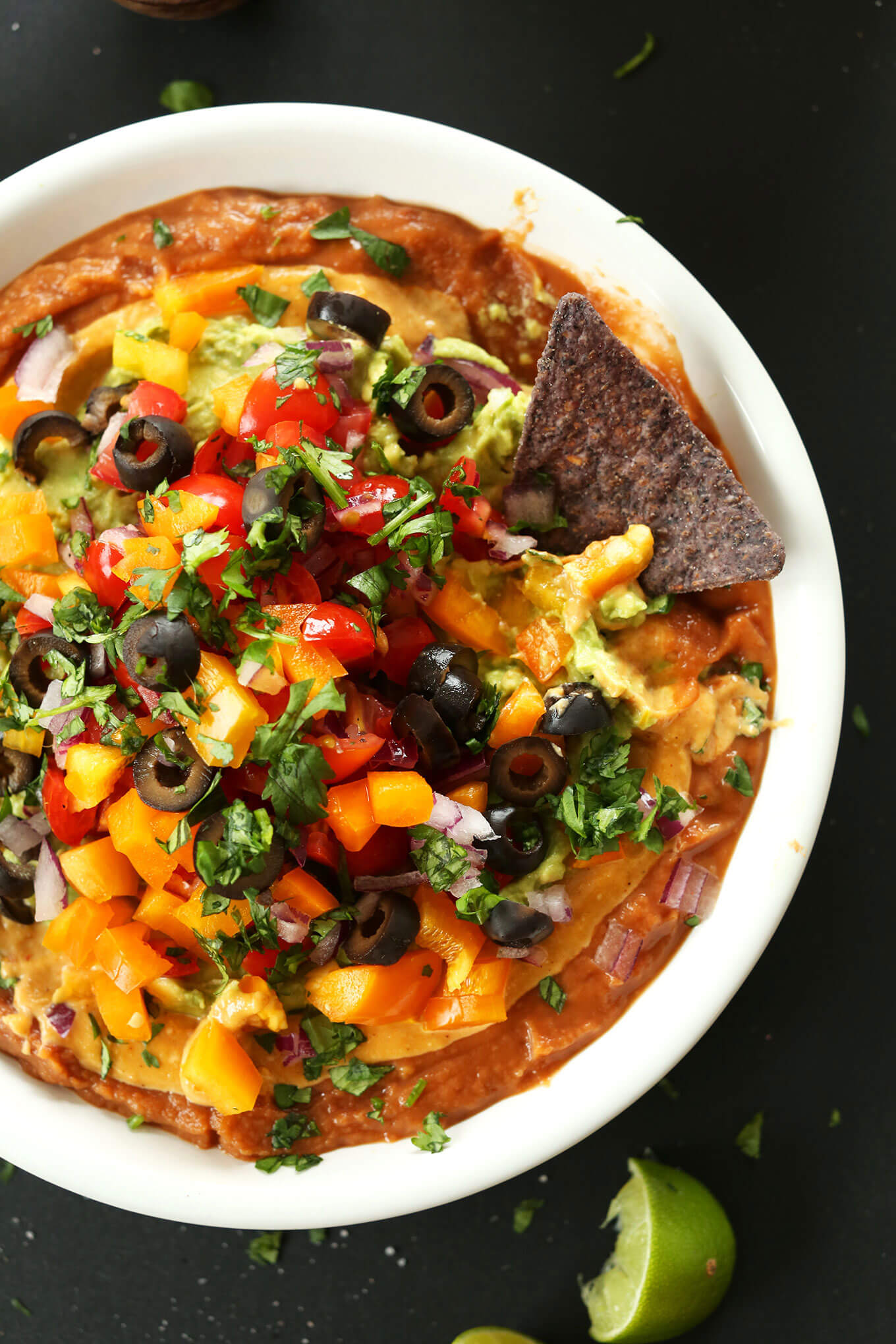 Time: 20 minutes
Who doesn't enjoy a hearty, creamy dip? This vegan version of the finger-food checks all the boxes: delicious, filling and easy to make.
5. Black-eye pea salad (vegan)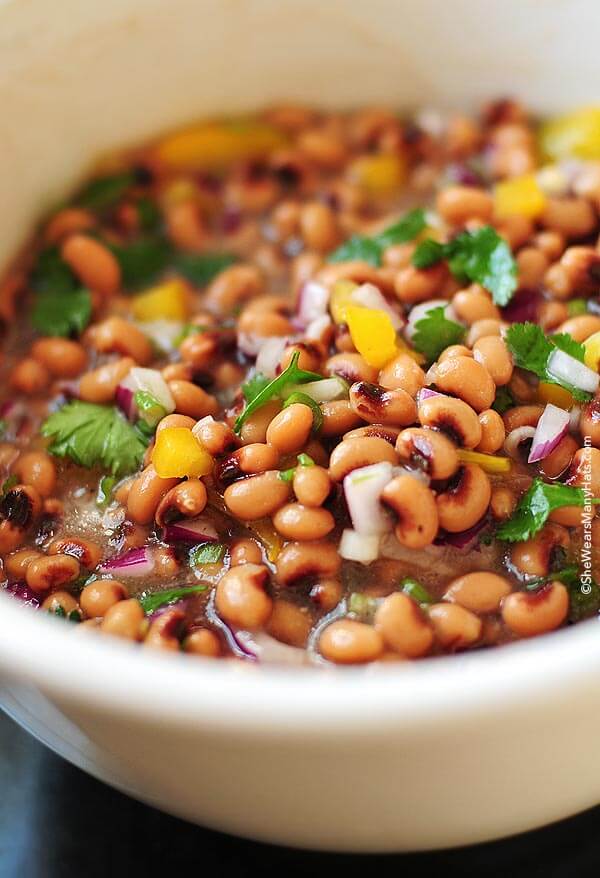 Time: 15 minutes
Last summer, I made this dish probably a dozen times. It's easy — you use cooked, cans of black-eye peas (or white beans or even black beans) — and add oil, vinegar and whatever vegetables you can rustle up. The oil and vinegar seasoning helps preserve it. Make it up to a week ahead of time and the flavors increase in complexity the longer it's in the fridge.
6. Cucumber dill salad (vegan)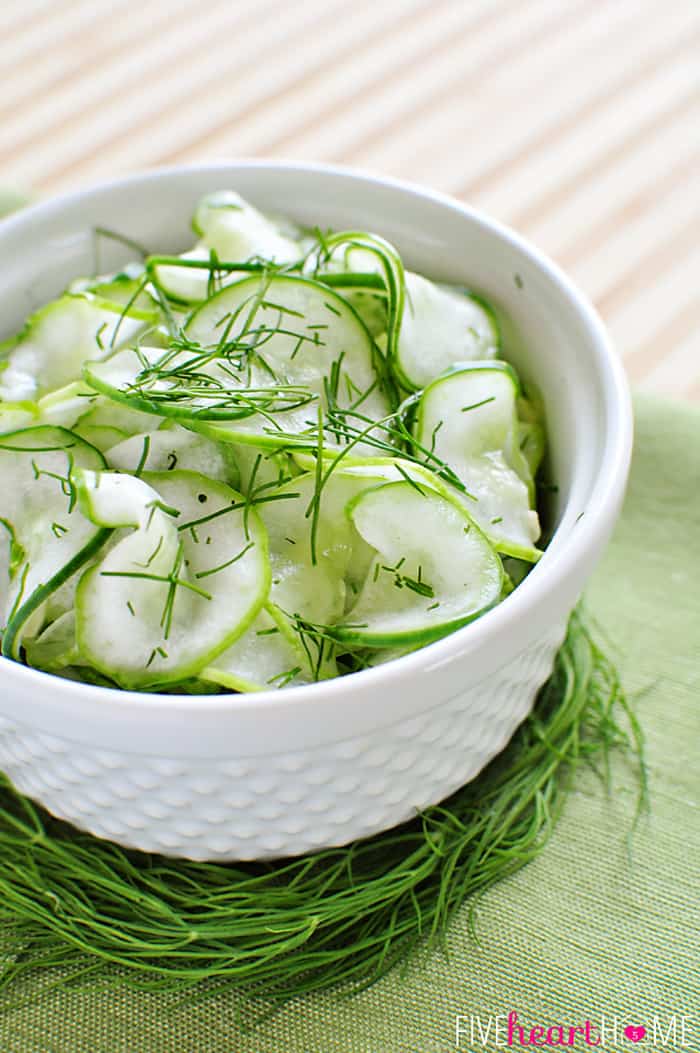 Image via Five Heart Home
Time: 30 minutes
Another vinegar forward dish, this simple vegetable side is more fun than a leafy green typical salad.
Side dishes
7. Buttered herbed rice (vegetarian)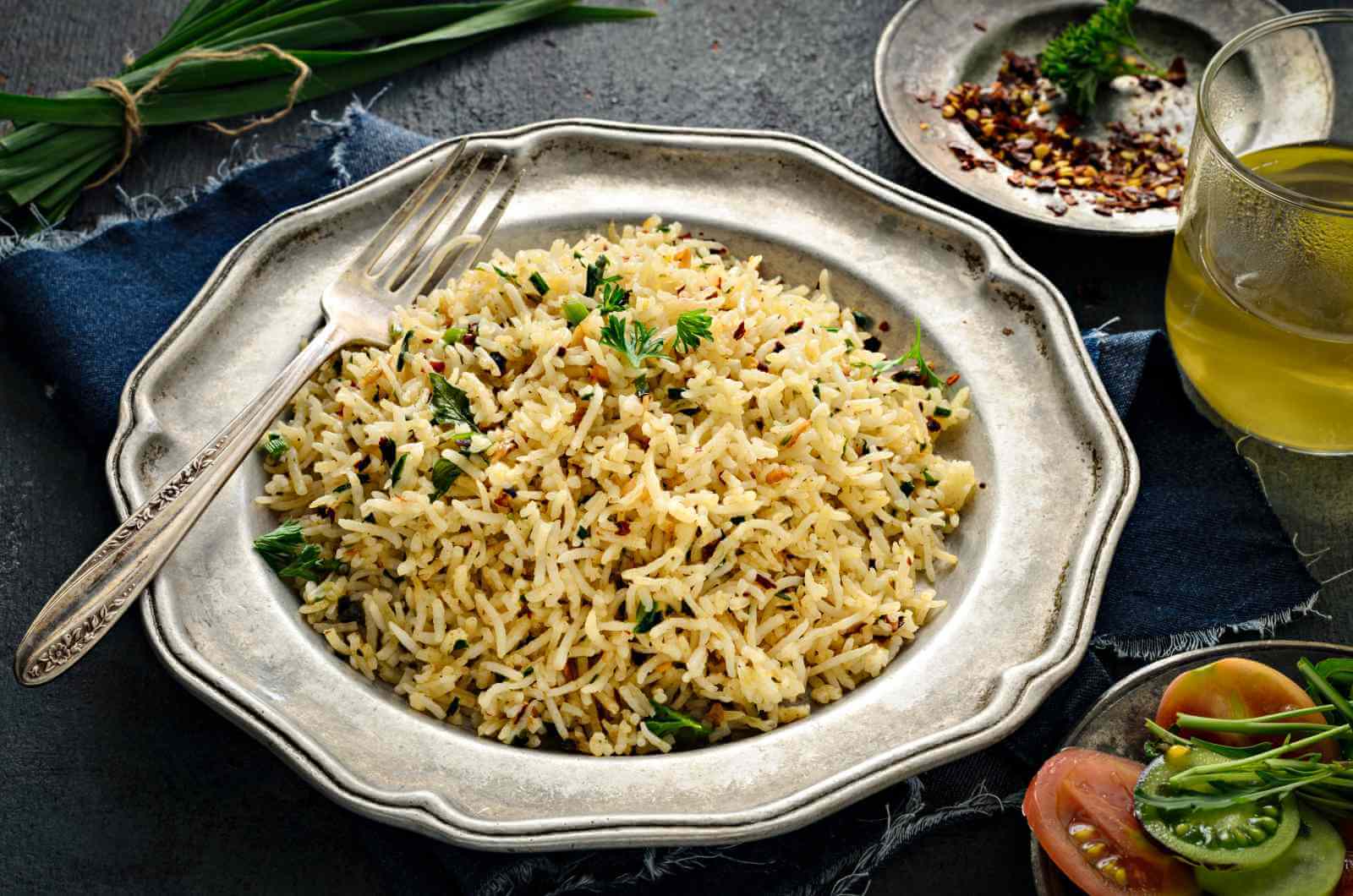 Image via Archana's Kitchen
Time: 40 minutes
You'd be surprised how satisfying (and popular) rice is for get-togethers. One of the most cost-effective dishes to make in bulk, rice provides an alternative to typical starches like potatoes and pasta.
8. Pasta salad (vegetarian)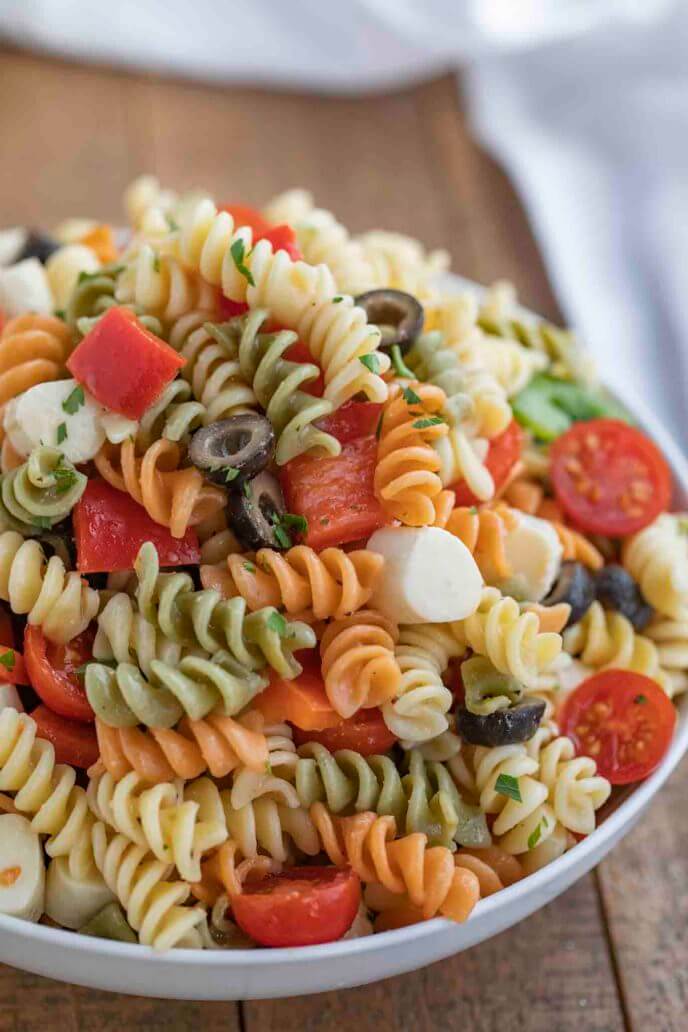 Image via Dinner Then Dessert
Time: 10 minutes
A classic at barbeques and summer parties, pasta salad, while not the most exciting, still makes most people pretty happy to see as part of the potluck spread.
9. Charro bean soup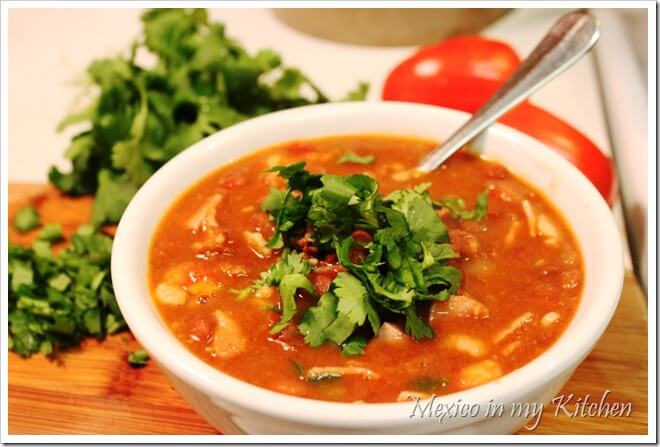 Image via Mexico in my Kitchen
Time: 35 minutes
Beans, especially made this way, are not only hearty and warming, but also provide an alternative to potatoes and pasta, the two staples you'll find at almost every potluck.
10. Perfect potato salad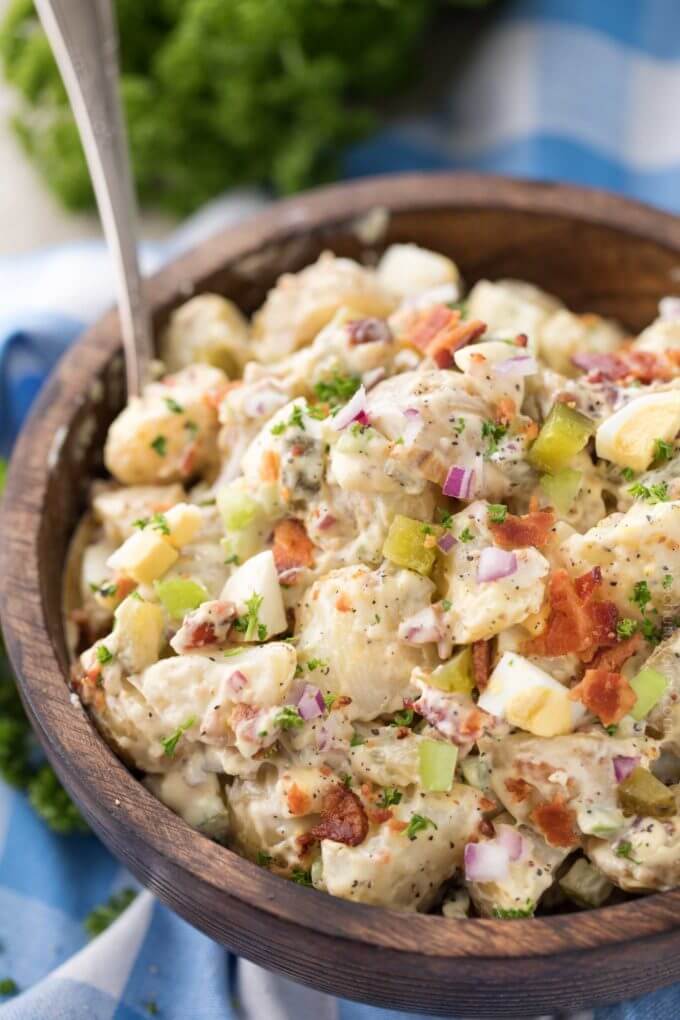 Image via The Chunky Chef
Time: 35 minutes
This version includes crunchy bacon pieces, adding a nice dose of salt and savory to the classic side dish.
11. Carrot fries (vegan)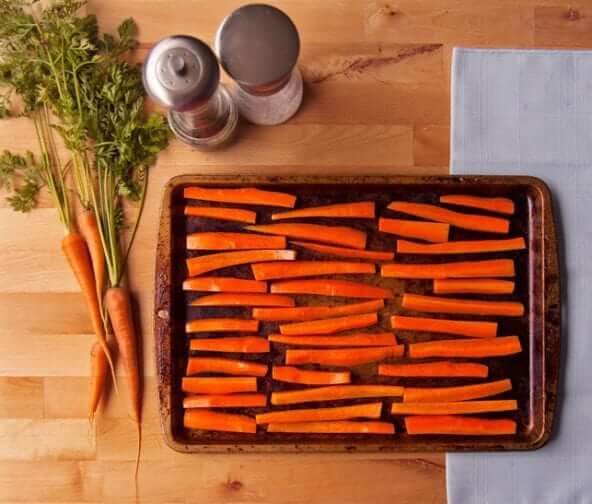 Time: 30 minutes
Simple, colorful and healthy, carrot fries are also extremely easy to prep: all you need to do is sprinkle oil and some salt and pepper and pop into the oven.
Main dishes
12. Teriyaki Tofu-Tempeh Casserole (vegan)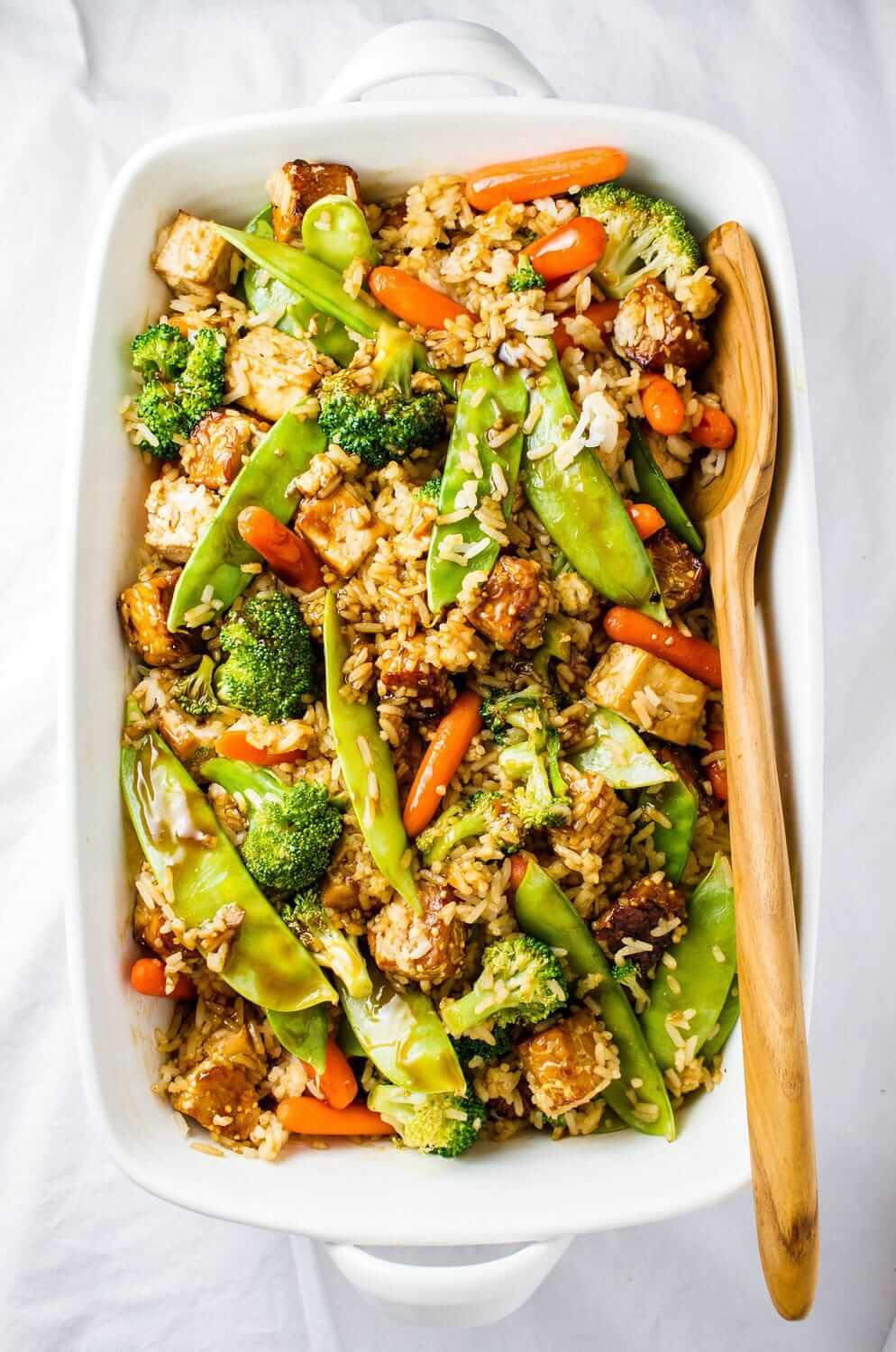 Image via The Simple Veganista
Time: 55 minutes
For vegans wanting to contribute to a main, this casserole combines a number of vegetables as well as protein, making it a filling centerpiece to your plant-based coworkers' plates.
13. Classic chili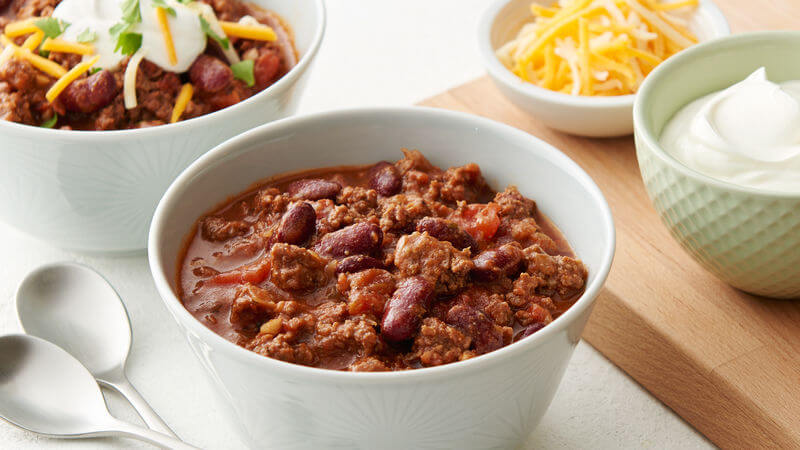 Image via Betty Crocker
Time: 30 minutes to prep (not cook)
You can't beat a steaming tureen of chili. This hearty, budget-friendly main dish goes far, especially if you add veggies like mushrooms and peppers to the mix.
14. Jambalaya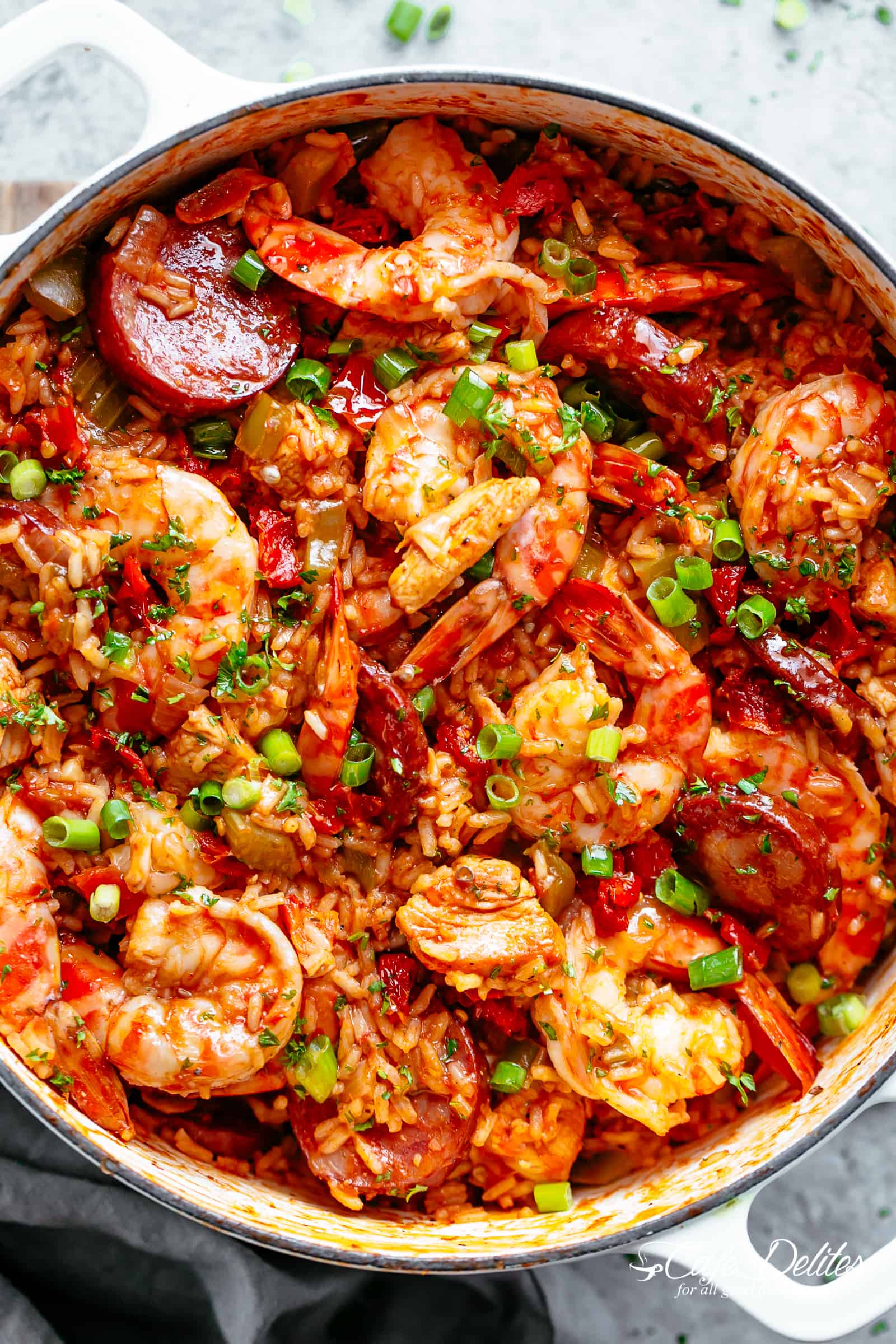 Image via Cafe Delites
Time: 45 minutes
Maybe it's time to move on from chili to another, one-pot meal. This jambalaya uses Creole and Cajun seasonings, creating an aromatic, mouth-watering result.
15. Chicken pot pie crescent braid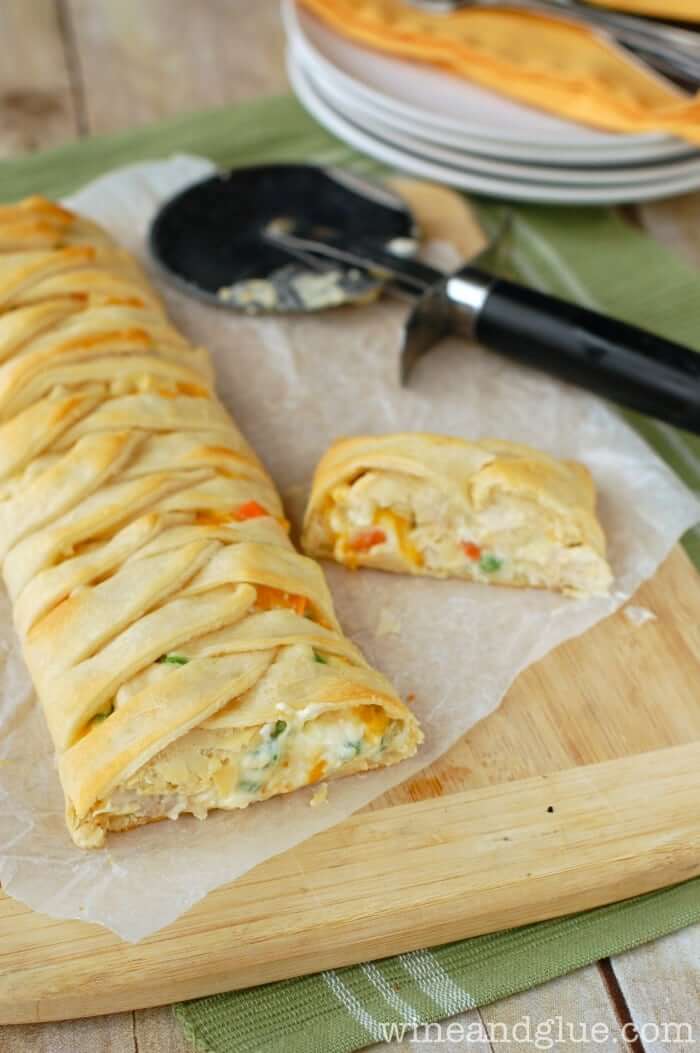 Image via Wine and Glue
Time: ~45 minutes
Fool your coworkers into thinking you put way more time and effort into this impressive, meat-filled wrap by using one of my favorite shortcut: Pillsbury crescent rolls.
16. Chana masala (vegetarian, vegan if you skip the ghee)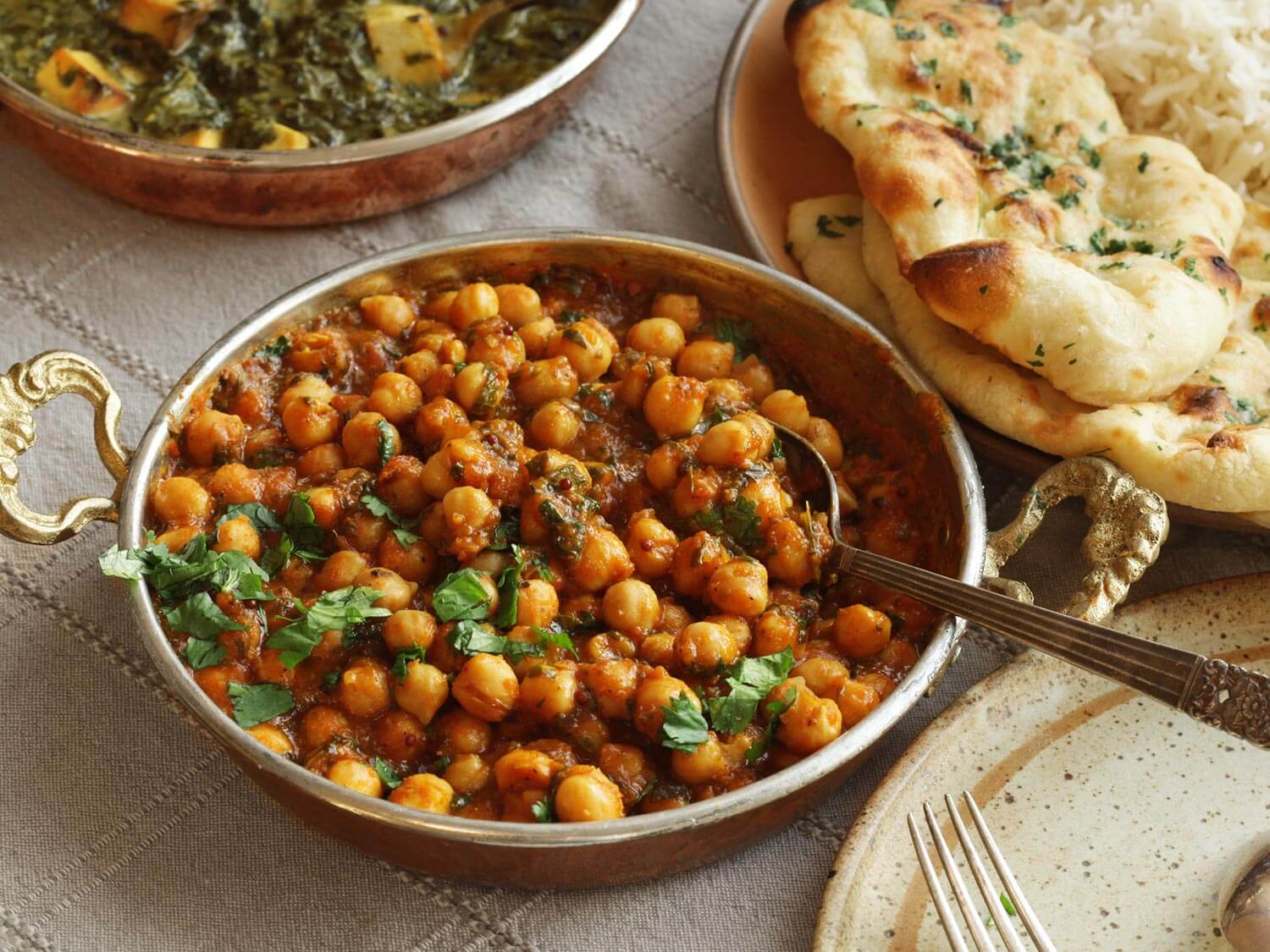 Image via: J. Kenji López-Alt for Serious Eats
Time: ~50 minutes
Another dish that'll make your colleagues believe you spent much more time than actuality, is this flavorful chickpea based dish. I've made chana masala (in my Instantpot) a number of times and can attest how satisfying it is as a main dish or a side.
17. Crockpot carnitas with pork Tenderloin (Paleo, Whole30)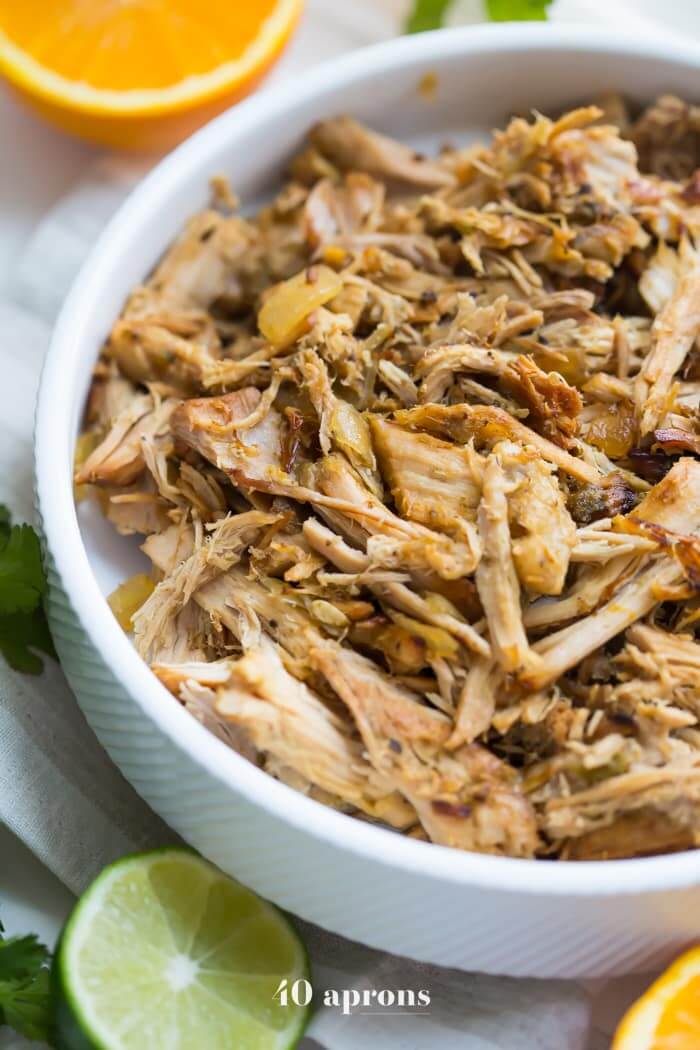 Image via 40 aprons
Time: 10 minutes (plus 4 hours crockpot time!)
While this does take more than the hour I promised due to the time it needs to cook in the crockpot, it's well worth it as a main meat dish that your Paleo and Whole30 friends can dig into.
18. Sausage, egg and cheese crescent rolls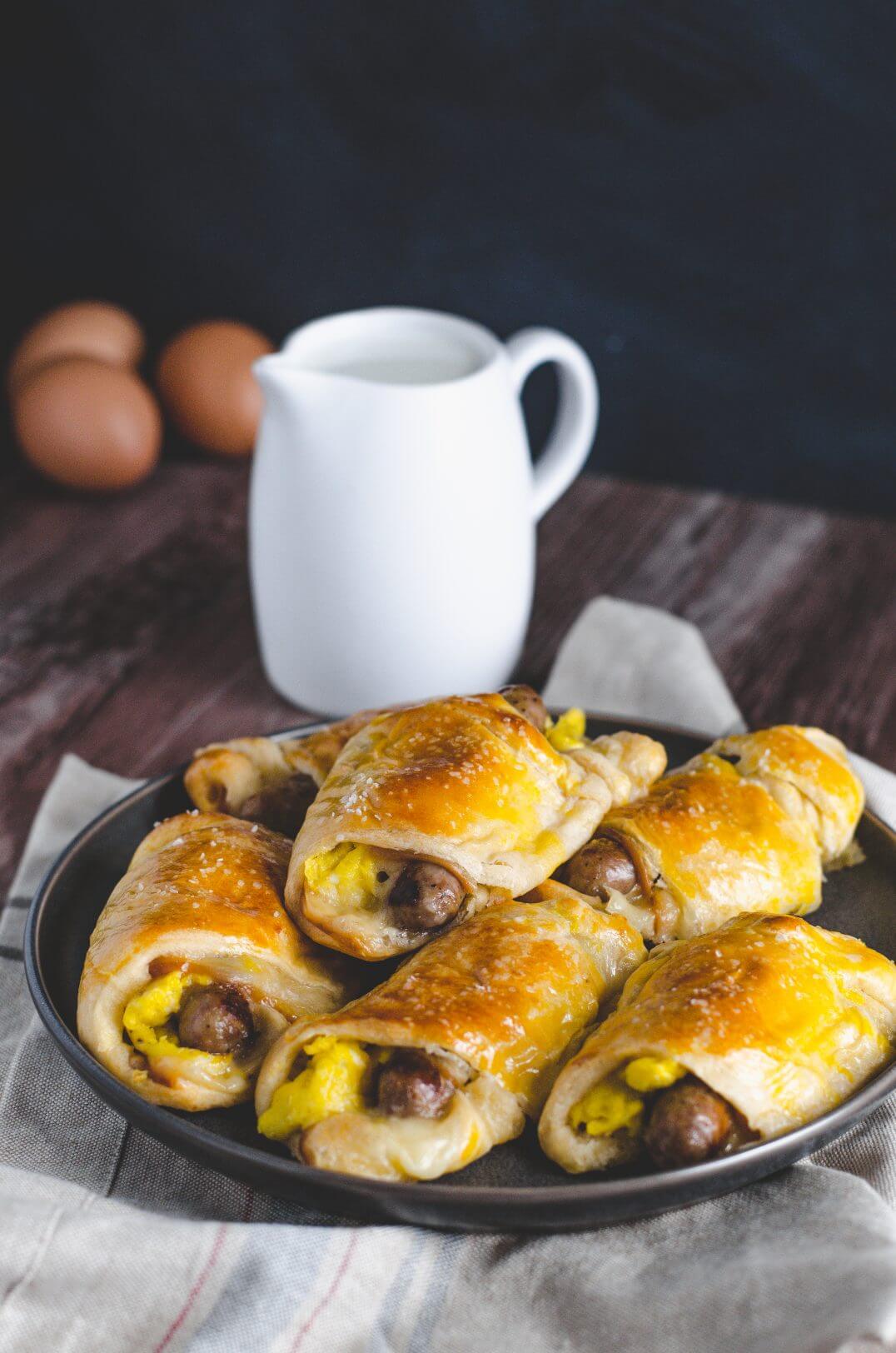 Image via My Modern Cookery
Time: ~17 minutes
Who doesn't like breakfast for any meal of the day? As yet another crescent roll shortcut recipe, this twist on a classic breakfast sammy takes less than 20 minutes to make.
19. Potsticker stir-fry (Paleo)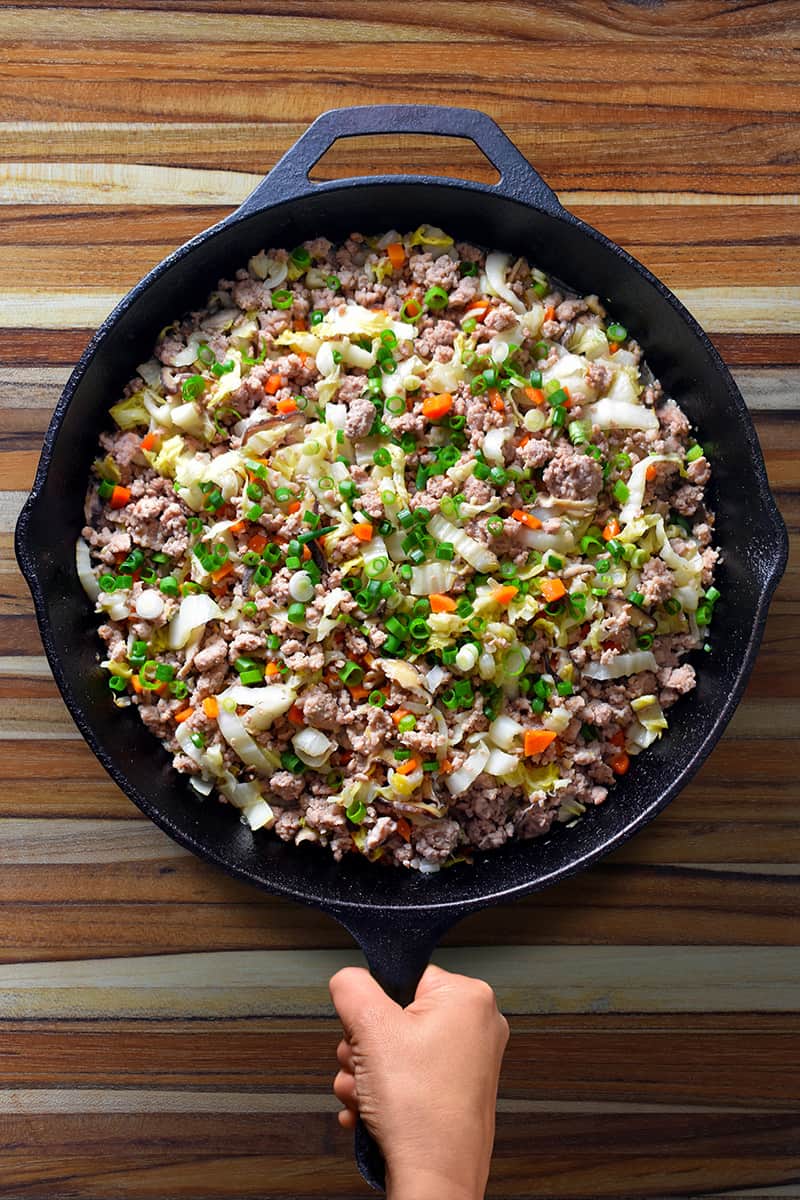 Image via Nom Nom PaleoTime: 45 minutes
While the recipe calls for pork, the classic filling in a potsticker, I have made this recipe with ground turkey and it was downright scrumptious. Either way, this stir fry holds up well to microwave reheating, and tastes just fine cold( if you're worried at all about how this would go over at an office potluck that lacks a full kitchen).
Desserts
20. Chocolate peanut butter freezer fudge (vegan & gluten free!)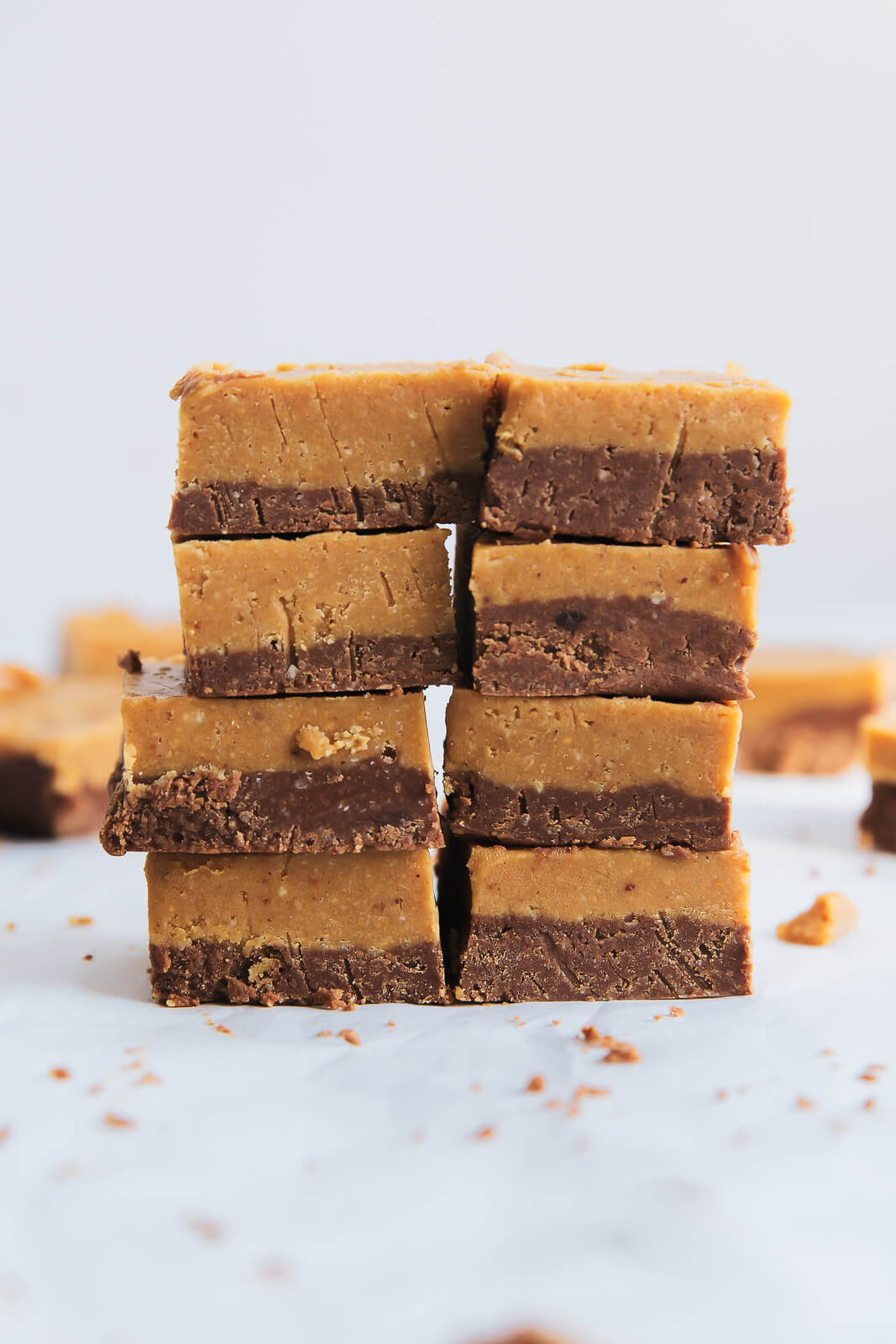 Image via Ambitious Kitchen
Time: 15 minutes
Another recipe that keeps well and can be made ahead of time, this classic pairing of chocolate plus peanut butter can be enjoyed by all.
21. Monkey bread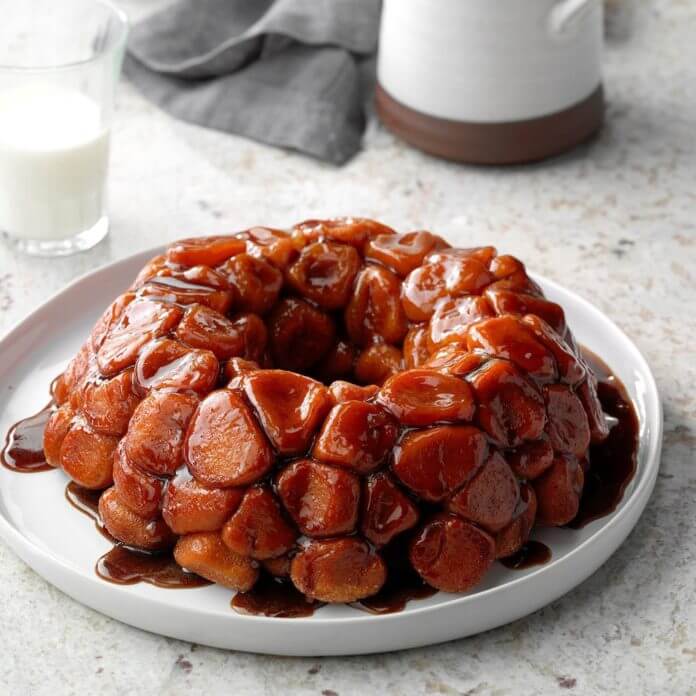 Image via Taste of Home
Time: 35 minutes
As someone who enjoyed monkey bread in my youth, yet never made it myself, I had always assumed it was a time-consuming process. In reality, it's one of the simplest desserts to throw together. All you need is a can of pre-made biscuits, butter, sugar and cinnamon,
22. Pistachio cake (vegan)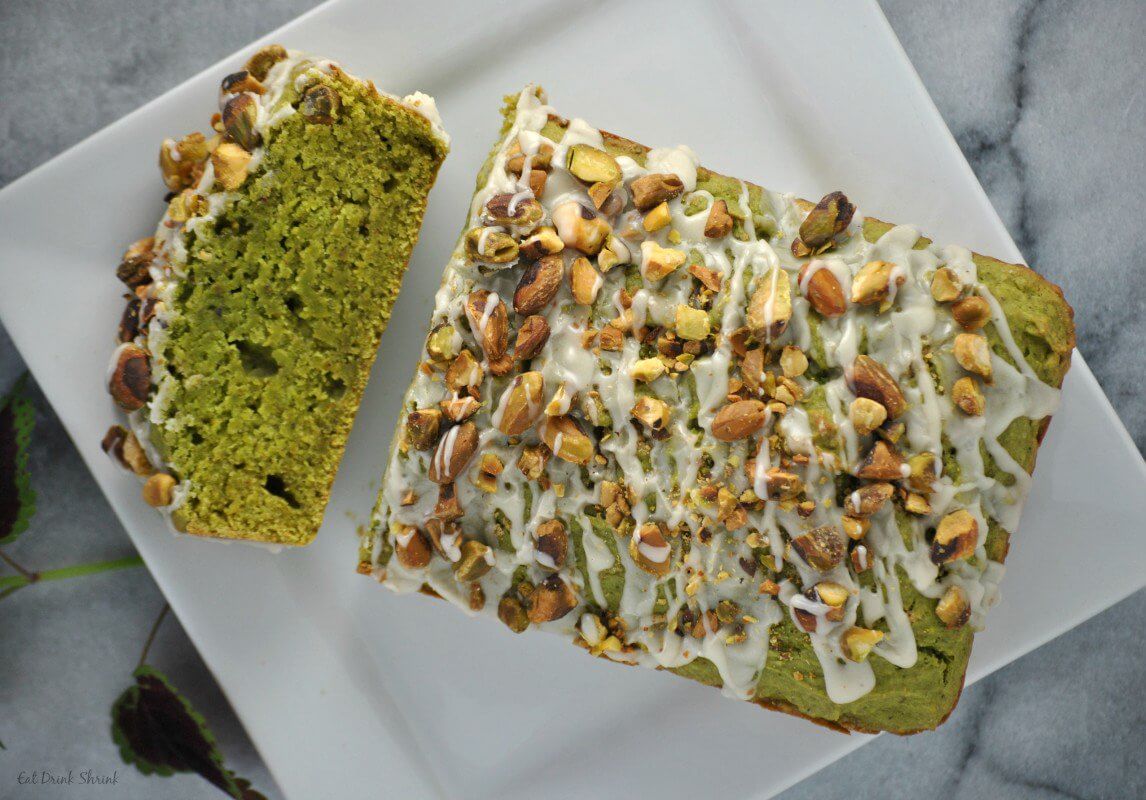 Image via One Green Planet
Time: ~50 minutes
This cake not only works for your plant-based coworkers, it's also a very attractive cake to make in general (just look at the photo!).
23. Nutella and banana stuffed crescent rolls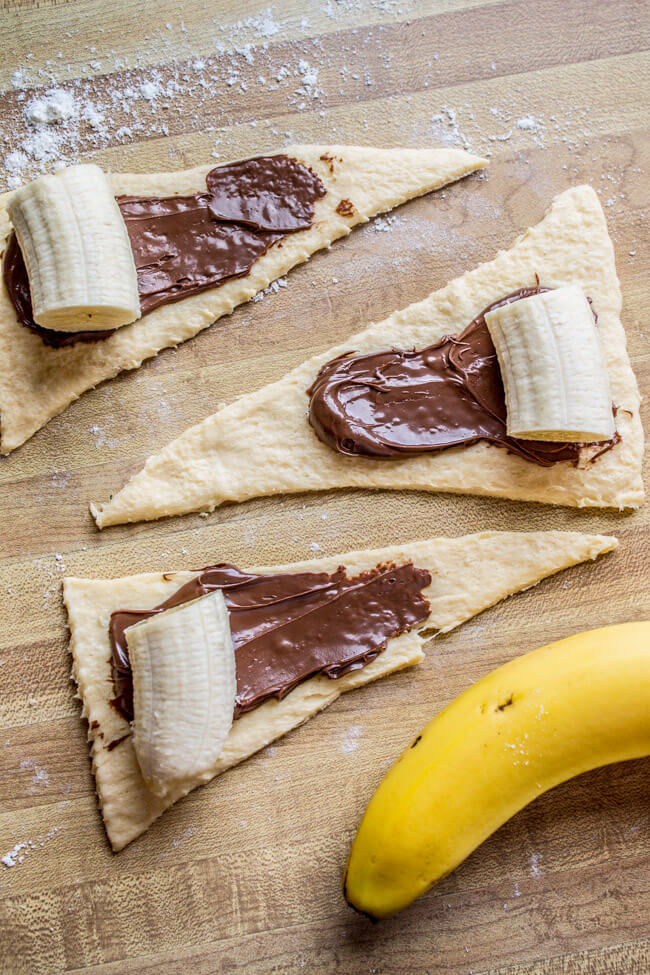 Image via The Food Charlatan
Time: ~20 minutes
Flaky, gooey and a good way to use up those brown bananas, this crescent roll recipe is a tasty treat.
24. Rhubarb upside-down biscuit dessert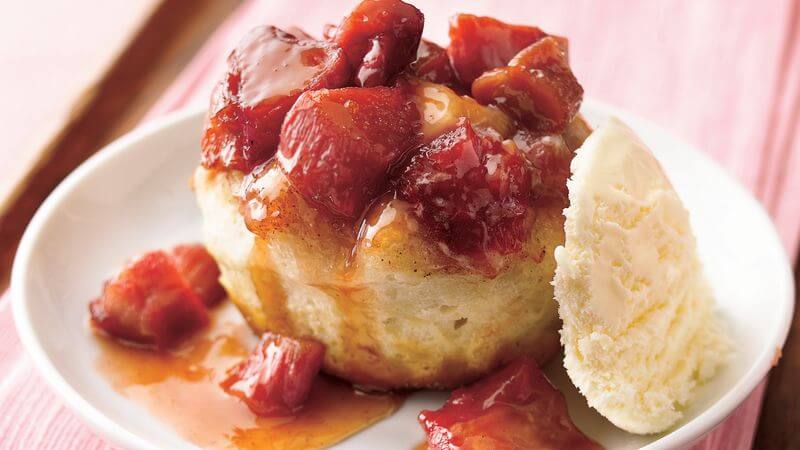 Image via Pillsbury
Time: 45 minutes
Use up excess rhubarb from your garden or CSA box to make this sophisticated sounding dessert. As yet another biscuit dough shortcut recipe, it's deceivingly easy to make.
25. Vegan Paleo chocolate chip cookies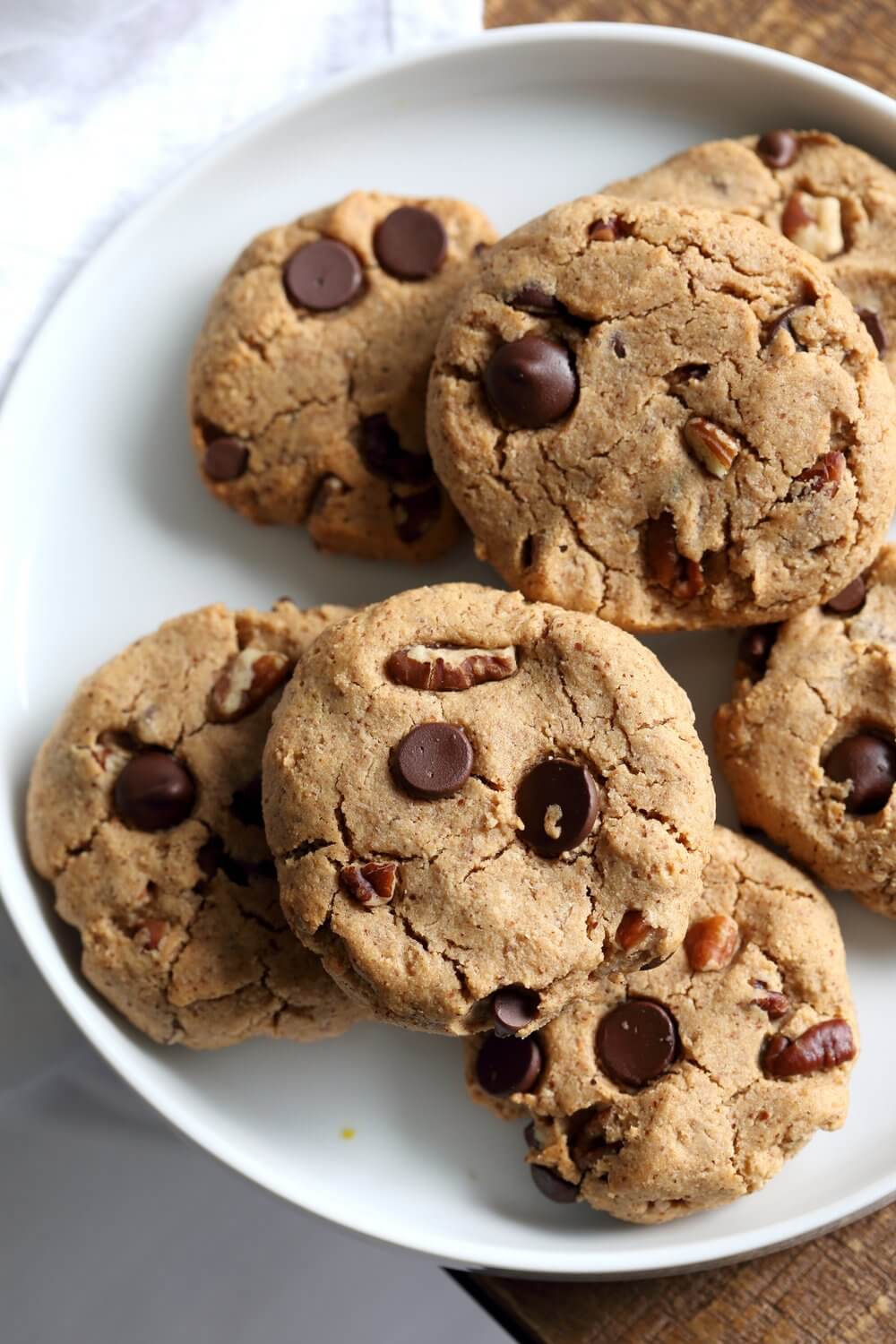 Image via Vegan Richa
Time: 25 minutes
A more inclusive take on the standard chocolate chip cookie, this vegan, Paleo recipe is a healthier option that'll please coworkers all around.
--
Nina Semczuk is the Head of SEO Content at Fairygodboss. She loves to cook and counts her Instant Pot as a dear friend. While she hasn't worked for a New York company that's hosted a potluck (yet!), in past jobs she was known for her chili, cornbread, baked goods and shrimp cream cheese wrap appetizer. At Fairygodboss, she bothers her coworkers to try the food she brings in like her homemade pickles and matcha scones.