Job seekers and employers alike may consider using staffing agencies to locate new opportunities or talent for vacant positions, contract work, or
temporary roles
. No matter where the candidate is in her career—or if she's looking to change careers or explore her options—a staffing agency can be enormously helpful in finding opportunities for which the candidate is qualified.
So, what exactly is a staffing agency, and how does it work? Read on to learn the ins and outs of the process and how it can benefit both job seekers and employers.
What is a staffing agency?
Also known as employment agencies or recruitment firms, staffing agencies employ
recruiters
who work on behalf of employers looking to fill positions or workers hoping to find positions. These positions range in levels from entry level to executive level and often require specific skills and knowledge. The staffing agency's job is to find qualified candidates on behalf of a company or, in the case of representing workers seeking jobs, appropriate positions for the candidate.
Many staffing agencies specialize in a particular industry, experience level, or type of work. The work may be temporary,
part-time
, short-term, or full time.
Popular staffing agencies
There are many large and well-reviewed staffing agencies throughout the United States and the world. Here are 12 top agencies in the U.S. (in alphabetical order):
Specialties and industries covered:
accounting and finance; call center and customer service, creative and marketing; engineering and technology; hospitality;
human resources
; industrial and manufacturing; medical and science; office, clerical, and administrative; retail and sales; transportation; and warehousing
Locations covered: California, New York, Ohio, Pennsylvania, Texas, and Florida; also operates in 12 other countries
Specialties and industries covered: office and clerical, accounting and finance, engineering, industrial and skilled trade, and clinical and scientific
Locations covered: operates across the United States and in 11 other countries
Specialties and industries covered: account service, copywriting and editing, design and art direction, user experience, development, marketing, production, project management, and motion and video
Locations covered: operates across the United States
Specialties and industries covered: accounting/finance, alternative asset management, creative/digital, financial services, healthcare, hospitality, human resources, information technology, legal support, office support, and pharmaceutical
Locations covered: New York City; Long Island, NY; Chicago, Orlando, FL; Rockville, MD; Marlborough, MA; Cary, NC; Eagan, MN; Tampa, FL; Columbus, OH; Indianapolis; and Philadelphia
Specialties and industries covered:
IT,
accounting
and finance, engineering, healthcare, government
Locations covered: operates across the United States and in Ontario, Canada
Specialties and industries covered: warehouse and industrial, finance and professional, and administrative and clerical
Locations covered: Arizona, Connecticut, Delaware, Georgia, Indiana, Illinois, Kansas, Kentucky, Maryland, Minnesota, Nevada, New Jersey, North Carolina, Ohio, Pennsylvania, South Carolina, Tennessee, Texas, and Virginia
Specialties and industries covered: education, engineering, finance and accounting, government, information technology, law, manufacturing and logistics, marketing, office, and science
Locations covered: operates across the United States and in 36 other countries
Specialties and industries covered: Office support, finance and accounting, light industrial, legal support, telemarketing, and customer service
Locations covered: operates across the United States
Specialties and industries covered: accounting, administration, call center, engineering, healthcare, human resources, information technology, manufacturing, medical, pharmaceutical, science, teaching abroad, and warehouse
Locations covered: operates across the United States and in 37 other countries
Specialties and industries covered: accounting and finance, office and administrative, technology and IT, creative and marketing, legal, and executive
Locations covered: operates across the United States
Specialties and industries covered: Covers a range of specialties including administrative and clerical, accounting and finance, technology and engineering, and legal
Locations covered: Orange, CA; Tempe, AZ; Addison, TX; Downers Grove, IL; Frederick, MD; and others
Specialties and industries covered: administrative and clerical, customer service, light industrial, non-clinical healthcare, accounting and finance, engineering and manufacturing, sales and marketing, IT, and mortgage banking
Locations covered: Operates across the United States
Medical staffing agencies
Since healthcare is a high-demand industry with busy periods and fluctuations in labor, many staffing agencies specialize in filling positions for medical personnel. Medical staffing agencies may further specialize in a particular profession, such as nursing, or type of position, such as
temporary or permanent
. Others staff a wide range of positions, including registered vocational, and practical nurses; physical, occupational, and speech therapists; OR, ER, CT, and radiation technicians; social workers; home health aids; administrative and office personnel; and many others.
Some staffing agencies do hire physicians although not as frequently as other medical professions.
Engineering staffing agencies
As with medical staffing agencies, engineering staffing agencies specialize in filling positions in a high-demand field—in this case, of course, engineering. Staffing agencies may focus on specific niches or types of engineering or cover a range of fields, such as aerospace, agricultural, biomedical, chemical, civil, computer and software,
electrical
, environmental, industrial, manufacturing, mechanical, nuclear, pharmaceutical, project, solar, structural, systems, and telecommunication, among many other specialties.
Staffing agency vs. temp agency
While many people confuse the two terms, a temp agency is actually a type of staffing agency specializing in temporary work. Temp agencies exclusively find employees to fill short-term positions, many of which arise at a moment's notice because of illnesses, maternity leave, and other absences. Employers may also engage temp agencies to find extra help during busy seasons. For instance, a department store may hire extra workers during the holiday season and use a temp agency to find temporary employees.
Meanwhile, a staffing agency may find temporary positions and workers, but employers and professionals may also use one to find longer-term work depending on the needs of the client.
How do staffing agencies work?
Employers
As an employer, you will look for a staffing agency that specializes in or covers your industry. In your initial meeting, you'll share the requirements for the job and any other needs you'd like to specify.
The staffing agency will then create a job description based on your input and share it across several channels, including their own website and other job boards. Depending on the nature of the work, representatives may also actively recruit candidates from LinkedIn and other professional channels.
Once the staffing agency has located appropriate candidates, the recruiter will perform one or more screening interviews and narrow down the pool further. Again, depending on whether the work is temporary or permanent and other qualifications, you may ask the agency to conduct the entire hiring process, or you may choose to
interview
the candidates yourself as well. Either way, you will be involved in the hiring process and will have the ultimate say over which candidate is selected.
Workers
When you're looking for work, you may meet with a recruiter at a staffing agency. She will discuss your skills, knowledge, and background and identify appropriate positions that employers need to be filled. You can also browse job listings and apply for positions on staffing agency websites.
In the case of positions that are temporary or temp-to-hire (the company hires the employee on a temporary basis but will consider hiring her for a more permanent position if it works out), the staffing agency usually handles the entire recruitment and interviewing process. For permanent positions, the staffing agency generally functions like a traditional recruitment agency and finds and screens candidates for the employer to interview.
If the position is temporary, the agency will pay the worker directly. If the position is permanent or becomes permanent, the employer will handle or take over payroll for the employee.
During your job search, the staffing agency will probably give you feedback on what kinds of jobs would be most suitable for you, input from companies who are considering or have considered you as a candidate, and general professional advice, such as skills or certifications you might want to acquire.
How much do staffing agencies take from your pay?
The percentage of your salary a staffing agency deducts varies based on your location, the overall salary for the position, and other factors. Often, the agency's fee will come in the form of a markup to the company for which you're working, so you may not even be aware of the total fee the employer is paying. For instance, if you're making $20 an hour, the company might be paying $30 an hour to the staffing agency for each hour you work (this would be a 50% markup). Markups usually range anywhere from 25 to 100 percent of the employee's salary. In some cases, the employer will also pay a fee to the staffing agency for filling the position in addition to a regular percentage. If the position is a salaried, full-time charge, the employer will probably pay a one-time fee rather than regular deductions, because the staffing agency won't be handling the employee's payroll in this case.
The money an employer pays a staffing agency is generally in lieu of the cost of conducting the hiring process. Rather than spending money on in-house recruiters, job board ads, and other recruitment resources, the business is choosing to outsource its hiring.
As a job seeker, you won't have to pay any fees. In terms of the portion of your paycheck that goes to the staffing agency, you don't need to see this a loss to you, because that money is really coming from the employer. In other words, if your employer is paying the staffing agency $25 an hour and you're receiving $15 an hour, it's unlikely that you'd receive much more than your cut if the employer hired you directly since it would have spent the rest of the budget on the hiring process.
If a staffing agency does charge you a fee to use its services as a job seeker, be on guard. It could be a scam. Make sure you investigate the agency thoroughly before committing—or just use another service.
How do staffing agencies make money?
Many staffing agencies receive a cut of the pay the employer delivers, based on the hourly salary of the employee, as in the model described above. Others may charge a flat fee once they fill the position. Again, the variation of the payment model usually varies based on whether the position the staffing agency is filling is temporary or permanent. In almost every case, the employer is only required to pay the staffing agency once the agency fills the position.
Because payment depends on the agency successfully finding a qualified candidate to fill the position, staffing agencies vary a great deal in terms of how profitable they are. They are often more successful in areas in which demand for work is higher, such as New York, Washington, D.C., San Francisco, and other large cities, although many staffing agencies thrive in smaller cities as well, particularly if they specialize in an in-demand field of work. Staffing agencies that specialize in industries in which salaries tend to be higher may see greater earnings as well since they are earning a percentage of the salary for the position they are filling.
The bottom line
Both employers and professionals looking for work can benefit from using a staffing agency. A job seeker can find opportunities she might not have discovered on her own at no extra cost to her. Plus, a staffing agency can be helpful in locating new positions for job seekers who are looking to change industries or positions, and a temp agency will allow them to gain experience in the new industry and decide if the position is the right fit before committing long term.
Employers will save time and energy they would normally spend on the hiring process. Additionally, experienced recruiters are working on their behalf to actively find qualified talent—candidates who might not have applied for the position through a job board or company website. Staffing agencies also act as screeners, so a business wouldn't have to worry about wasting time interviewing unqualified candidates. For temporary hires, the staffing agency will also handle other logistics, such as the employee's payroll—again saving time and labor.
About the Career Expert: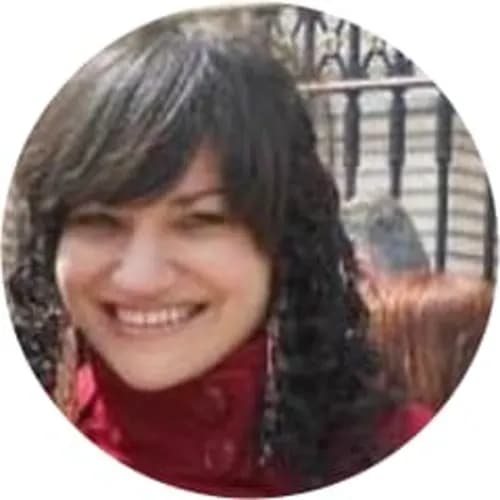 Laura Berlinsky-Schine is a freelance writer and editor based in Brooklyn with her demigod/lab mix Hercules. She specializes in education, technology and career development. She also writes satire and humor, which has appeared in Points in Case, Little Old Lady Comedy, Jane Austen's Wastebasket and The Haven.