Virginia Suliman, Charise Hansen, and Jerilyn Huddleston love their jobs for different reasons — but it's no coincidence that they're all passionate about what they do. The three women work at Hilton — and while their job functions differ (Suliman is SVP of Technology, Hansen directs User Experience, and Huddleston is Director of Digital Customer Journey) — they are all paving the way for women in technology. A traditionally male-dominated industry, these women are not only pushing against traditional stereotypes, but revolutionizing innovative solutions in the hospitality industry while finding meaningful and rewarding experiences in their day-to-day jobs.
The women recently spoke to Fairygodboss to share their secrets to success - morning routines they swear by, to the most interesting aspect of their work, and their tips for women who are looking for jobs in IT. Read on to get to know these women better.
Virginia Suliman
How long have you been in your current role, and what were you doing previously?
Virginia: I have been in charge of all software engineering for about 1.5 years. Before that, I was responsible for Digital Design & Delivery.
Charise: I was promoted to Director of User Experience in December, so about six months. I started with Hilton in 2012 as a contractor in Information Architecture. Since then, I have held various roles in the Digital Experience department from Manager, Senior Manager, and now, Director.
Jerilyn: Almost three years at Hilton. Previously, I was at Match.com.
What's the first (and/or last) thing you do at work every day?
Virginia: First: When I am in the office, I walk around and say good morning to whoever is in that day. Regardless of where I am at, a quick scan of email/texts is the usual day starter. And I always scan my calendar for the next day before I 'sign off' from work for the day — it helps me level set and prepare mentally for how formally I need to dress (or not!) the next day.
What's the most unique or interesting aspect of your job?
Charise: The culture on our team is somewhat intoxicating. It has really drawn me in, keeps me engaged, and challenges me to be better every day.
Virginia: The intersection of the physical and digital work creates compelling challenges that cross lines of software development and human interactions. That intersection point is some of the most fun work we do. Designing for human interaction is complicated and highly compounded, but very rewarding when done successfully. Coupling that with the need to accomplish superior non-functional requirements, like performance, makes for an interesting day indeed!
What's something you think most people (perhaps even current employees) don't know about Hilton that you think they should?
Virginia: When you work for a nearly 100-year-old company, there are many moments to choose from! Every Team Member should read Be Our Guest, by Conrad Hilton. The level of philanthropy displayed by Conrad is likely not known by many current Team Members, but our culture of giving back comes straight from him. Taking care of one another is deeply embedded in our DNA.
Charise: Innovation is at Hilton's core. I've worked in various Fortune 500 companies, and it's hard for them to change. Yet, I have seen a willingness at Hilton to adopt change and continuously improve in ways that are hard to execute at a large scale.
What's the one career move you've made that you're most proud of?
Charise Hansen
Charise: Hilton. No question about it. Coming here has helped me grow and accelerate my growth.
Jerilyn: For the first eight years of my career, I worked for a consulting firm straight out of college in a wide variety of industries, which exposed me to tons of business models and opportunities. Thanks to my consulting experiences, I knew that in my future careers I really wanted to find industries where I could make a difference in other people's lives.
What are you currently reading/watching/listening to?
Charise: I just finished "Lean UX" and have started "The Last Black Unicorn."
Some of the podcasts I listen to on my commute include "More Perfect," which is storytelling about the Supreme Court cases that are big in U.S. history and current events; "DesignBetter.co"; and "Women at Work."
Jerilyn: "Inspired: How to Create Tech Products Customers Love" by Marty Cagan.
What's the most memorable piece of career advice you've received?
Virginia: Being first to respond should not always be seen as a badge of honor. Know when to be last to respond, or not respond at all.
What was the best quality of the best boss you've ever had?
Jerilyn: I worked for a woman who led by example and showed how a strong leader leads: by encouraging conversation, collaboration, and freethinking; by listening to others; by providing constructive feedback/guidance; and by breaking down barriers to enable her team to soar.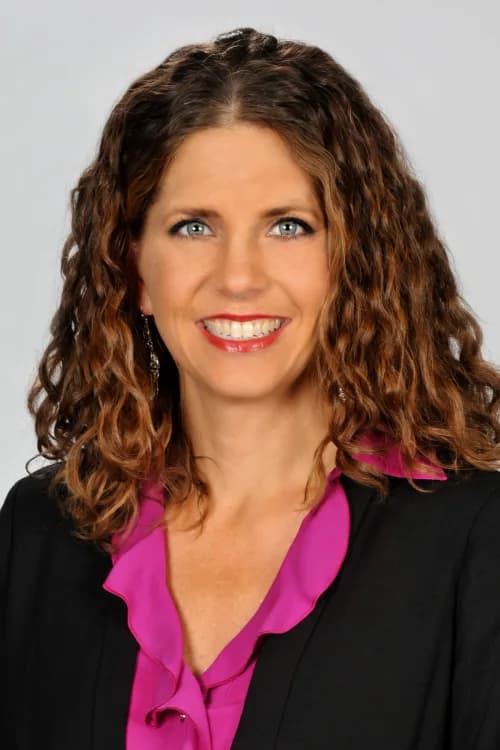 Jerilyn Huddleston
Virginia: Above all else, integrity. This boss once discovered someone on their leadership team used intimidation tactics with a few employees and took immediate action in order to protect the employees. "This just isn't right" was more than just a figure of speech for them – I strive to have that kind of compass guiding me.
What's your #1 piece of advice for women who are looking for jobs right now?
Virginia: A woman is what you are, not who you are. Don't unnecessarily conflate the two. Looking for a job should be focused on your skills, experience, and ambition. My advice is to really take the time to write down who you are and convey the strength of those answers through your search and interview processes.
--
Fairygodboss is proud to partner with Hilton. Find a job there today!