How many women work in technology? According to the National Center for Women & Information Technology (NCWIT), 25% of the computing workforce was female in 2020.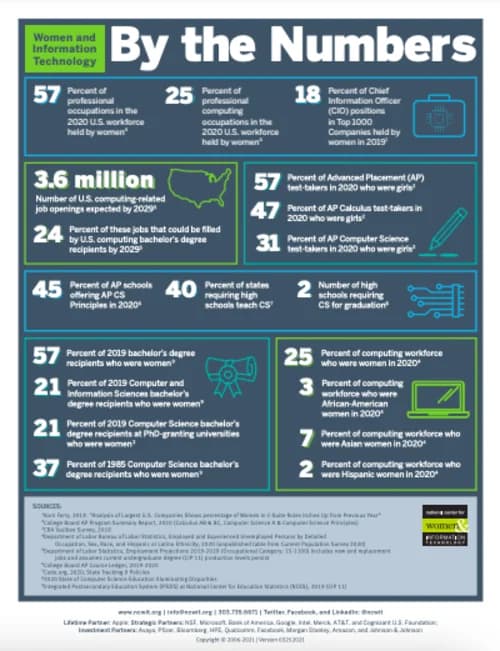 This compares to approximately 17% of computer science and information sciences bachelor's degree recipients who were women in 2014. The discrepancy lies in a surprising change in the past 20 years. In 1985, there was, in fact, more than double that percentage of women who received a bachelor's degree in Computer Science (37%). In other words, in a period where the total interest of college students in computer science has grown dramatically, the percentage of women studying the field has more than halved.
As Girls Who Code points out, the gender gap in computing has grown when it comes to education in the computing field.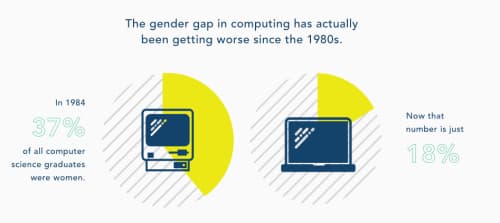 Why Does it Matter?
According to Pew Research, where there were a total of 2.1 million jobs in 1997 in the tech industry, that number grew to 3.9 million by 2012.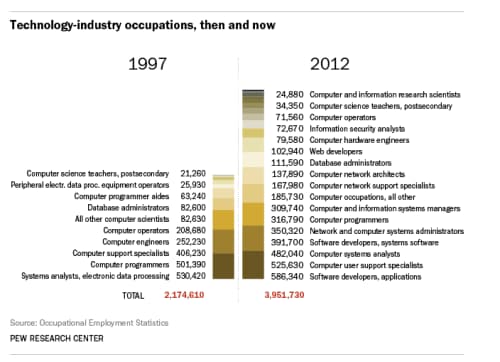 And according to Code.org there is a shortage of graduates to fill the open computing roles in the United States.

Whichever set of numbers you look at, it's clear that technology is one of the leading growth industries in America. We believe that women's participation rates in a growth industry is directly related to their career opportunities, economic security and financial compensation, overall. Of course, career interests are highly individual and nobody is suggesting that all women, or any individual woman goes into a field simply because women are currently under-represented. However, education, awareness of the opportunities and role modeling are all important ways to make sure that gender stereotypes don't prevent the next generation of women from pursuing their interests or career in the technology industry.

Moreover, even when women make it into a technology career, many are discouraged from continuing in their jobs by systematic issues. NCWIT's 2016 report on Women in Tech, for example, cites the fact that the women are twice as likely to quit their jobs in the high tech industry.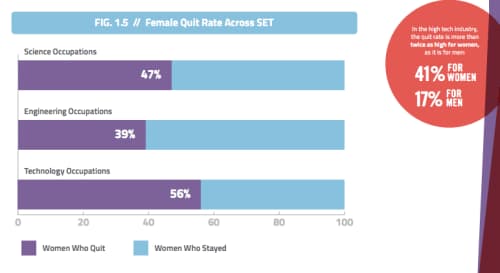 Why Are There So Few Women in Tech?
While it's difficult to pinpoint a single set of causes, Fairygodboss data suggests that women in the technology industry face more issues of gender inequality compared to the overall population of women in the workforce (and even to women who simply work in the technology industry, but who work in non-technical roles such as sales, PR, marketing, and finance, for example). Technical women were slightly more likely to report that men and women were not treated equally and fairly at their employer (54% vs. 45% overall).

NCWIT, likewise found that workplace experiences were one of the leading factors contributing from women's attrition from the technology field. In particular, they report that women are "pushed into execution roles" as opposed to "creator roles" with some major gender differences in the job roles that men and women end up holding.
Demographically, differences also appear to arise between women of color and their Caucasian counterparts, as well as by age group. More women report feeling "stalled" in their careers in the 24-34 age-cohort, as well as African American women. These figures are based on a study conducted by the Center for Talent Innovation and published in 2014.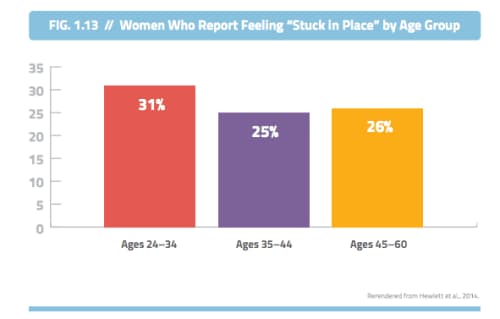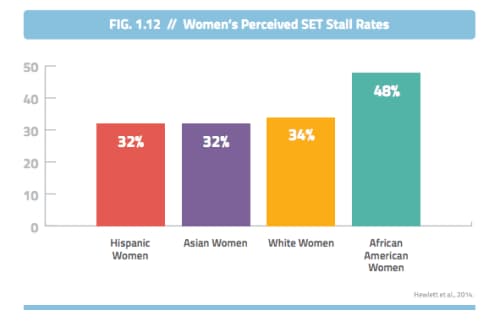 As a percentage of women in computing occupations, Hispanic and Black and African American women are the most under-represented groups, according to the Bureau of Labor Statistics.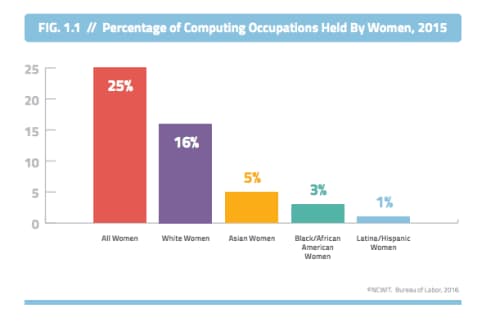 What Are Some Resources for Women in Tech?
There is a bright side to these rather dismal set of facts and figures. If you're a woman working in technology and you are looking for support, it seems there are many support networks and groups you can join to find like-minded fellow women. While many of these networks may be outside your company, you can find resources and support from organizations such as:

There are also numerous online social media communities where one can connect with other women in technology.

Finally, if you find you cannot change or advocate for change in a way that makes you feel comfortable at your own company, there are many organizations and employers who prioritize diversity and inclusion, and who are looking for technology talent who would likely welcome your technical contributions.