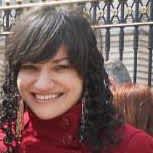 2.3k
As the COVID-19 pandemic rages on, Zoom meetings are becoming a fixture of our daily lives, both work and personal. Remote work has plenty of benefits, but reliance on videoconferencing is not one of them — at least that's how many people feel. Zoom fatigue, that exhaustion we all feel with the prevalence and length of these meetings, has become an all-too-real phenomenon for too many of us.
For better or worse, Zoom meetings aren't going away anytime soon. In fact, given how many organizations plan to allow or require employees to work remotely some or all of the time even after the pandemic, it seems like they're just something we're going to have to accept. But on the plus side, there are plenty of ways to make these meetings less "fatiguing" — and dare I say, fun?
20 tips for better Zoom calls
We've rounded up 20 tips for having better Zoom calls, including both technical and "soft" suggestions.
It's so, so tempting to check your email, look at memes, get a head start on other tasks or read that Slack message while you're on a Zoom call. We're all guilty of this behavior from time to time (maybe even frequently).
You probably know some of the reasons why this is a bad idea. For one, you'll appear distracted to your colleagues. For another, you will be distracted and not fully engaged in the conversation.
Additionally, according to Stanford research published in the Harvard Business Review, trying to multitask negatively impacts performance and productivity, which suggests that your work could suffer if you try to do additional tasks while Zooming.
2. Leverage breakout rooms.
It's quite possible you've had the opportunity to use breakout rooms in seminars, courses and meetings. These are a great way to initiate small-group discussions, brainstorming sessions and encourage participation and collaboration. So, why not use them in your larger meetings to get everyone's voices and thoughts on a topic?
If you're not sure how to create breakout rooms, check out these instructions from Zoom. Also, keep in mind that there are many ways to do this, from randomly assigning groups to allowing participants to select their own groups.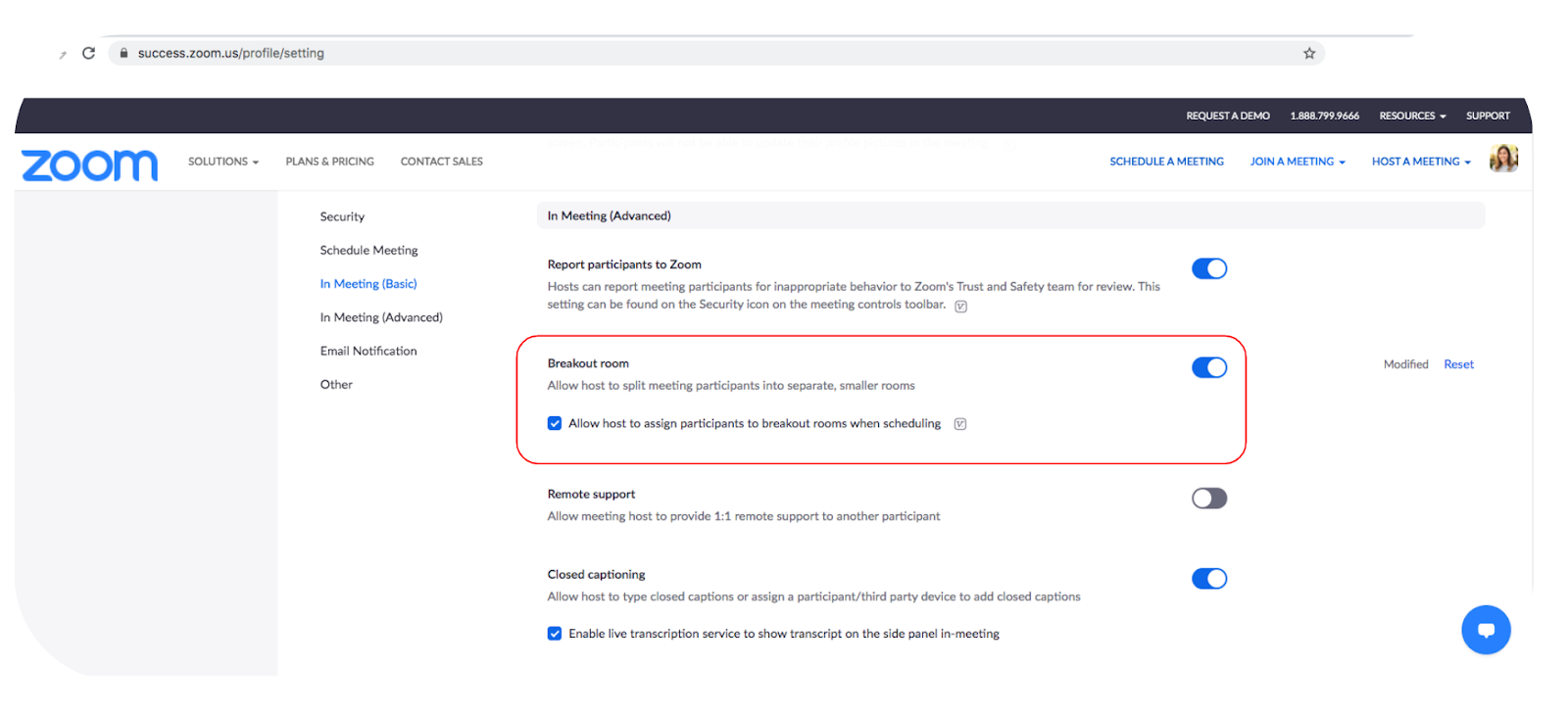 3. Protect your calls.
Shortly after the pandemic began and Zoom gained traction as a meeting facilitator, Zoombombing became a phenomenon. People were breaking into meetings and spreading hate messages, threats, lewd images and videos and other upsetting content. This became so destructive that the FBI even issued a warning on Zoombombing.
Zoom responded by ramping up its security efforts. Today, you can implement measures and tools such as:
• A waiting room that allows the meeting host to allow attendees in with approval.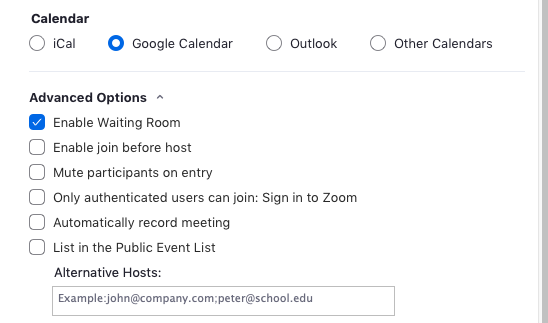 • Password-protection.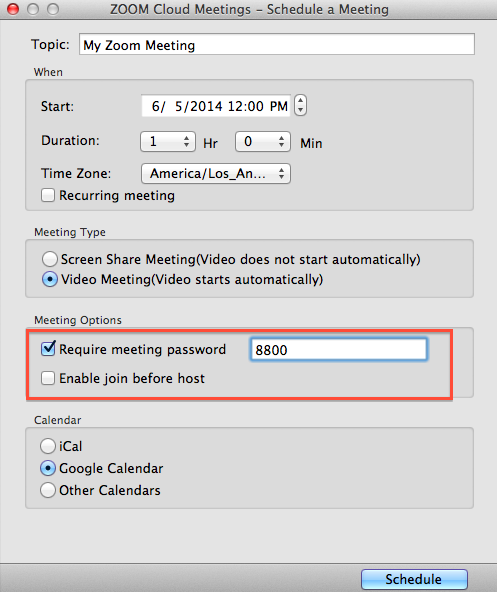 • A meeting lock that prevents anyone else from entering the meeting once it has begun.

• Restricting participants from sharing their screens.
• The ability to expel participants.
• The ability to put attendees on hold.
4. Schedule walking meetings between Zoom meetings.
Staring at your screen all day can be, well, exhausting. In order to get the blood flowing and break things up a bit, intersperse your face-to-face meetings with some walking meetings. This is ideal if you just need to talk but don't actually need to have the conversation on-screen. See if the other person is up for taking a virtual stroll with you around the block on a nice day.
5. Automatically mute yourself.
This is just common courtesy. While the host will more than likely mute all participants in large meetings or selectively mute participants when they make disruptive noises, it's a good idea to automatically mute yourself as you enter meetings, too. It's as simple as checking the "Mute microphone when joining a meeting" box, found in the Audio section under Settings.
You can also leverage the push-to-talk feature, which allows you to stay muted throughout the meeting. To speak, you push down the spacebar. This is best for people who don't plan to speak very much during the meeting.
6. Make the most of integrations.
There are plenty of integrations you can use with Zoom, such as the Zoom/Slack integration. This requires a Pro, Business, Education or API plan, and the account admin will need to set up Slack on Zoom. But once you have it set up, you can start a Zoom meeting directly in Slack or join a scheduled meeting instantly, as well as see notes about the meeting after it ends.
7. Switch up your background.
You've probably seen some pretty cool backgrounds on other people's screens. Why not switch up your own? Take yourself to a beach, Florence or even the solar system.
Via the desktop app, select Virtual Background under Settings. From there, you can select one of the Soom-provided default options. You can also click on the + icon to choose your own custom background. (To do this on the mobile app, open up the More menu by hitting the three dots on the bottom right of the screen.)

8. Use a moderator for large meetings.
When you have a big group, it can be difficult to maintain order. That's why it's a good idea to appoint a moderator. This person can outline the rules and structure for the meeting, deliver prompts to get the conversation going, establish an order for when people can speak and generally prevent the chaos that often comes with people talking over one another or clamoring for their turn to speak.
9. Give yourself a glow-up.
Not looking your best? Zoom has a feature called Touch up My Appearance. This will allow you to add an effect to your screen that will give your camera a soft focus, smoothing out your skin. This option appears under profile image > Settings > Video, as per the screenshot below. You'll be able to adjust by sliding the bar, depending on how much of the effect you want to implement.
You can also make other alterations under this menu, such as adjusting for low lighting. Additionally, you'll be able to add different filters and other elements, such as touching up your makeup — virtually, of course.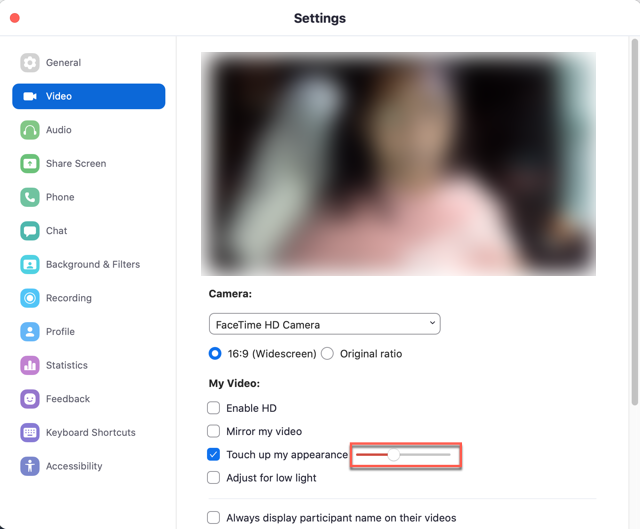 10. Take breaks.
Here's another important tip (or reminder) from the Harvard Business Review: take a break. If you're the moderator or meeting leader, try to schedule in these breaks during long meetings, even if they're just for a few minutes. This will give participants a chance to stretch, get some water or a snack and take a breather.
If you're not in charge of the meeting, try to take breaks between longer meetings. That means giving yourself a few minutes of screen-free and even work-free time. You can also simply look away from time to time during meetings, while still listening to what other participants are saying, of course. (Turn off your screen during this time so you don't look like you're not paying attention.)
11. Annotate.
Want to make notes on the Zoom screen? When the host shares their screen with the other participants, annotations are possible, whether you want to highlight, mark up, draw, add text or something else. Meeting hosts can enable and disable annotation in Account Settings.
You can also save these annotations by taking a screenshot of the page with the Save button.
12. Record meetings.
Here's a good tip if you're using Zoom to present a class, webinar or other event that you or others will want to review or reference in the future. If you have a Business, Education or Enterprise license, you can record your meeting and even have an editable transcription of the text.
To use the recording feature, go to Settings > Recording > Cloud Recording. This will allow you to save the recording and accompanying text directly to the cloud or to a device. Don't forget to hit the Record button once your meeting starts.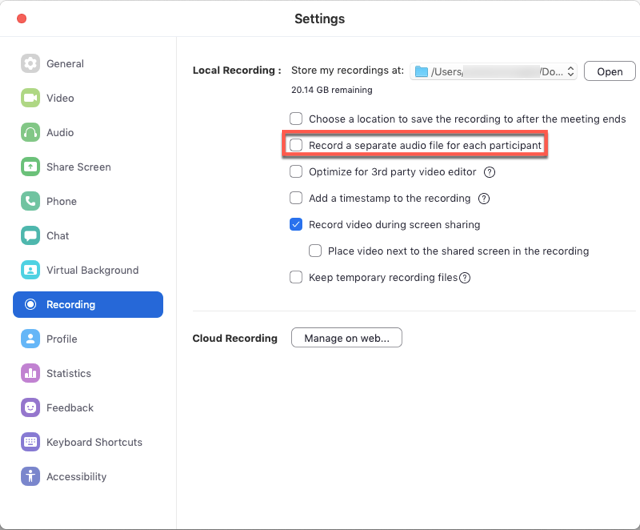 13. Start meetings with brief check-ins.
Before you dive into the nitty-gritty of the business tasks at hand, help participants feel comfortable by giving them the opportunity to share their thoughts and what's going on in their lives.
However, this doesn't always go as smoothly as intended. Hanna Hart, an executive coach, recommends starting with a clear, simple prompt — a question like "What is one word to describe how you feel?" She also advises meeting leaders to allow participants time to prepare their responses, while setting a limit on the actual responses. Additionally, she writes, participation should be optional, and everyone should be cognizant of unspoken norms and biases.
14. React with emojis.
This is a small, seemingly insignificant way you can add a bit of fun to your meetings. Reacting with emojis can do that. It can also allow you to respond without turning your microphone back on. For example, a thumbs up shows that you're on board with what's being discussed, while a smiley face demonstrates that you're pleased and happy with it.
You'll find emojis under Reactions at the bottom of your screen. On the desktop version, you can also customize your emoji display.
15. Conduct polls.
With premium Zoom accounts, you can break up long meetings and engage participants with polls. This will also allow you to collect data from and about the people in your meeting, which can be useful to inform future sessions.
You'll need to create the poll in advance. Instructions for implementing and deploying the poll depend on your account type — you can find the instructions for different settings and accounts here.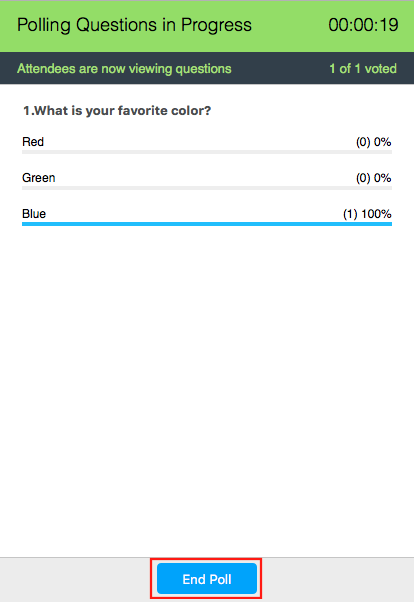 16. Have fun events on-camera.
Zoom isn't just for meetings, classes and webinars. You can — and should! — also do fun, engaging activities, even from the comfort of your own home.
Chances are, we've all attended a somewhat awkward event on-camera, where you don't know who's supposed to talk and whatnot. But these events can actually go smoothly if you put some effort into them. If you're hosting a Zoom happy hour for your team, for example, think of some ways to add structure, such as making it a trivia contest (complete with prizes). Or, you might have a company book club, discussing an agreed-upon book.
Make these events optional so no one feels pressured into or required to join if they have other commitments or simply don't want to.
17. Incorporate mindfulness exercises.
Mindfulness meditation has become increasingly popular during the pandemic (as well as before). "Mindfulness is really important in times like this," says Auguste H. Fortin VI, MD, MPH, a Yale Medicine internal medicine specialist. He and other specialists say it's useful for a variety of scenarios and individuals, especially given the stress and pressure we're all facing during COVID.
Some people complain that they can't find the time for mindfulness exercises. But you, as a leader, can people that time and space by having short mindfulness meditations during your meetings. There are many short, guided meditations to help you get started. We suggest trying these from the UCLA Mindful Awareness Research Center.
18. Stand (and deliver).
Sitting down all day is associated with an adverse impact on your health in the long run. In the office, you may have tried a standing desk at one point or another or at least seen others try it out. Why not do the same thing during your Zoom meetings?
Danielle Page tried this out for a week and found the experience rewarding overall. Some of the benefits she experienced include a boost in energy, less multitasking, making healthier eating choices and a higher quality of work.
19. Don't overdo it.
If you're in a position to be leading meetings, be careful about overdoing it. As in, try not to bombard your employees and team with Zoom meetings. You probably know firsthand how exhausting these sessions can be, especially when they're back to back. If meetings are an absolute must, consider other forums for having them, such as on the phone (remember those walking meetings we talked about?).
It's also possible you don't really need to be having as many meetings as you are. Are there times you might be able to simply check in over Slack or email instead?
20. Avoid distractions.
You'll encounter many distractions when you're on-screen — including your own face, according to Liz Fosslien and Mollie West Duffy. These experts suggest hiding yourself (from yourself) to avoid gazing at your image the entire call. All you need to do is to right-click on your video display and select Hide Myself.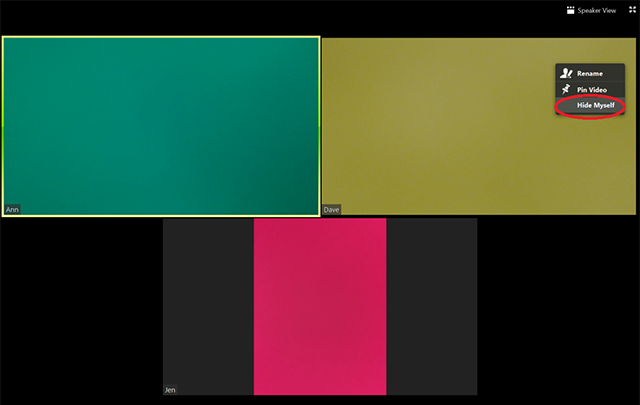 Of course, you can also be distracted by elements on other people's screens, such as books, pets, furniture, family members and so on. It's hard to avoid these distractions entirely — all you can really do is be courteous enough to minimize these distractions from your end and encourage others to do the same. You might also consider discussing as a team how you keep your meetings as distraction-free as possible, such as by turning off your cameras and microphones when you're not speaking.
What do you do to make Zoom meetings more engaging and enjoyable for everyone?