A full-time job is more than just a means to an end. It's a place where you spend upwards of 40 hours each week, where you interact with others and work toward a greater goal. In short, you don't want to sign on to work just anywhere.
This is especially true for women — while we'd hope every company makes it its mission to equalize each employee's experience at the office, that's simply not the case.
11 Companies in PA Where Women Matter
You'll have to do your research as you're applying to jobs and find the employer(s) whose values match your own. You can go about it on your own and look for things like the location of the women's bathroom in relation to the men's — seriously a good sign — or apply at one of the following 11 companies, all of which have been named great places to work in general, and for women especially:
1. All4 Inc: This company of environmental consultants prioritizes getting the minds of their clients to make the best decisions for them. Internally, they make it a point to foster the same friendships and familiarity among their staff.
2. WebpageFX: WebpageFX topped the List of PA's best small and medium employers for the second year in a row, and for good reason. The staff has serious passion for their work in Internet Marketing, and the leadership only cultivates this passion. They also have tons of fun together in team-building events and outings.
3. Lackawanna College: Educators, listen up: Lackawanna College is a private, non-profit institution with a bunch of happy employees. At one point known as the Scranton Lackawanna Business College, it adapted before World War II to train women professionals — clearly, they're ahead of the curve when it comes to women and the workplace.
4. 1st Summit Bank: 1st Summit Bank has been on the list of the state's best places to work since 2001. They're regularly hiring finance-industry professionals, and they strive to build real relationships with their clients.
5. Crothall Healthcare: Crothall believes that people are the most important "product" an employer can create. That's why they work hard to train and better their employers. Their ultimate goal is to make their employees masters in their crafts.
6. New York Life, Harrisburg General Office: If you have roots in Harrisburg, you might just be a perfect fit for New York Life Insurance's Harrisburg General Office. They look for employees who have ties to the local community because they believe they'll provide the most caring and thoughtful service to their clients.
7. Dudnyk: For ladies interested in branding, Dudnyk could be the perfect fit. They specialize in the health industry and hope that their work will change behaviors. They perform in-depth research of the industry and of the brand's history before developing and deploying their solutions.
8. Simon Lever LLP: Most businesses hope to enrich the lives of their clients, especially those as service-focused as an accounting firm like Simon Lever LLP. However, they make it their mission to enrich the lives of their employees, too, so everyone's happy at the end of the day.
9. VetAdvisor: Patriotic job seekers might find their place at VetAdvisor. Their mission is simple: help young veterans find their way once they're back from deployment. Compassion and supportiveness are the traits you'll need to succeed in this position.
10. McClure Company: If you're an engineer, it's not up for debate: You are brilliant and capable. The McClure Company knows this already about its employees — that's why they will trust you to come up with the logical solutions to tough problems on your own.
11. Chartwell Staffing Solutions: Let's face it — women are wonderful communicators. Recruiting takes your communication skills to the next level as you find, interview and offer jobs to potential employees. That sounds pretty rewarding.
These aren't the only 11 companies in PA that would suit a female employer, of course. However, they're proven to be happy places for the employees who work there, and they provide a wealth of opportunities to everyone who works there.
Ready? It's time to get out there and shine, ladies!
--
About the Career Expert: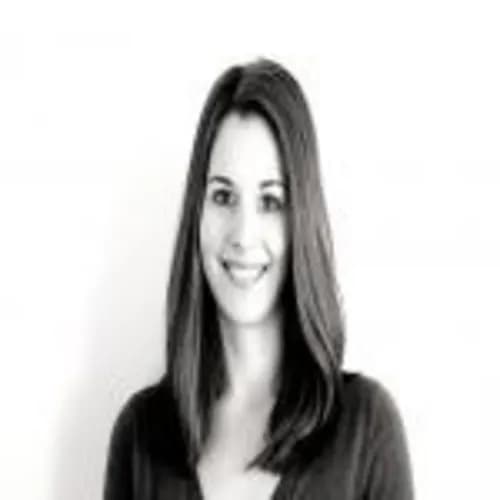 Sarah Landrum is an expert career blogger and the founder of Punched Clocks, a career and lifestyle blog helping professionals create a career they love and live a happy, healthy life. For more from Sarah, follow her on social media and subscribe to her newsletter.