Unconscious biases plague women in every regard — they're judged for what they wear or what they don't wear, their makeup or lack thereof, whether or not they have children, their marital status, their own names and even their ages.
Our beauty stores are rife with relentless ads about fighting fine lines and stimulating the skin's natural collagen production. Anti-wrinkle creams and under-eye serums throng the shelves of cosmetics and convenience stores, pharmacies and grocery stores. Aging — something that we all inevitably go through every second of every day — is shamed.
And women bear the brunt of these beauty standards. That's why so many of us splurge on the products that promise to keep us young, and so many others lie about their ages. But society's obsession with the way women look is less about beauty and more about obedience.
"When women compete to 'stay young,' we collude in our own disempowerment," writes New York Times writer Ashton Applewhite. "When we rank other women by age, we reinforce ageism, sexism, lookism and patriarchy."
There are women out there, however, who are publically defying ageism on social media. These women are "beautiful" — both in appearance and in their efforts to love life how it happens to all humans.
So who are these women?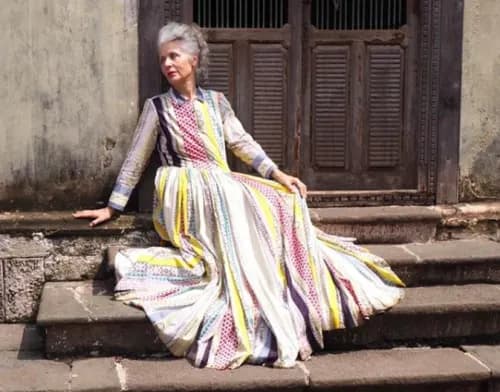 Source: Instagram
Adams is a 62-year-old jewelry designer turned model represented by IMG. She became a fashion icon in her 60s. She's said before that she doesn't think she has over 160k followers on Instagram because of her fashion or jewelry; rather, she believers that her attitude is refreshing.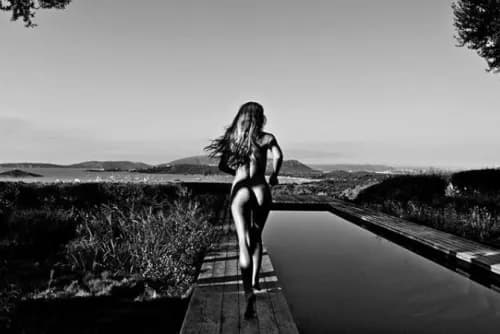 Source: Instagram
The 60-year-old actress, model and photographer's Instragram boasts an impressive 160k followers — and for good reason. She regularly shares stunning shots of herself that exude confidence and freedom. Those who purchase her portraits and photographs agree; she mentions in one caption of a nude photo of her running that a buyer had said, "The energy of this picture is very freeing."
3. Selma Blair
Source: Instagram
The 45-year-old actress found herself the subject of gray-hair shaming after a zoomed-in photo of her gray roots surfaced in a tabloid newspaper. She re-shared the photo on her Instagram with the caption, "I will grow my hair gloriously grey… Thanks to this thoughtful paparazzi dude who has given me such a warm and fuzzy feeling."
4. Cindy Joseph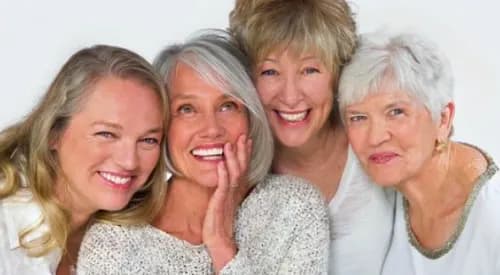 Source: Instagram
The 64-year-old model and creator of BOOM, a pro-age cosmetics range, consistently spreads positive messages surrounding aging with quotes from real women like, "What makes a woman beautiful isn't necessarily what you see" and "I don't want any part of me to be something that causes me shame."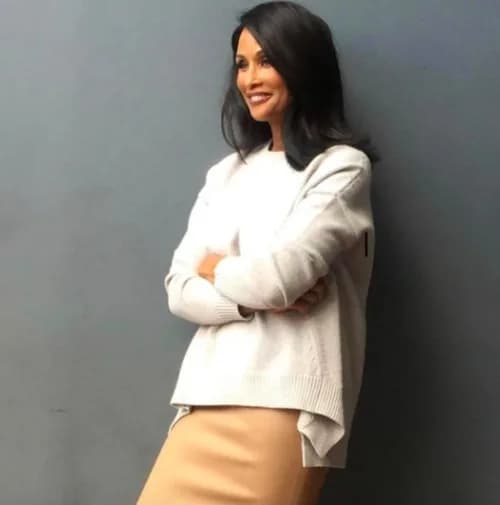 Source: Instagram
Johnson rose to stardom when she became the first African-American model to appear on the cover of American Vogue in August 1974. As a model in the 1970s, 80s, 90s and 2000s, she appeared on more than 500 magazine covers. Now, at 65 years old, she's still a model and a businesswoman as the founder, chairwoman and CEO of BJE LLC. The New York Times named her as one of the "20th Century's 100 Most Influential People in the Fashion Industry."
6. Daphne Selfe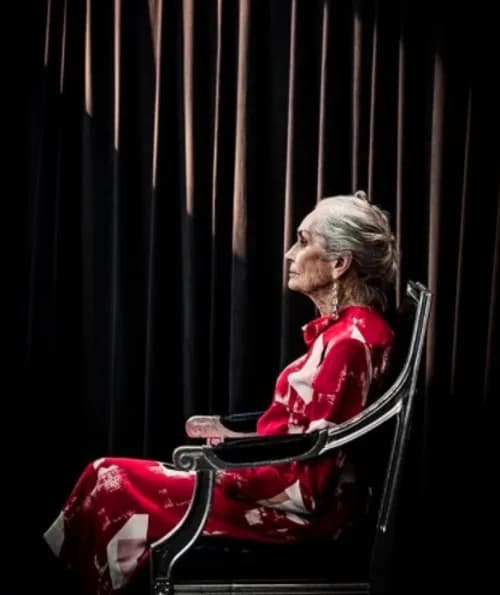 Source: Instagram
At 89, Selfe is the world's oldest professional model. In one photo caption, she begs the question, "How can the fashion industry celebrate everyone?" She's not quitting anytime soon either; she just recently landed a new gig with Eyeko, promoting their Bespoke Mascara.
7. Maye Musk
Source: Instagram
Sixty-nine years old and mother to Elon — yes, that Elon — Musk recently made history as CoverGirl's oldest brand ambassador. She's been dubbed as matriach of the "First Family of Tech," but her offspring is hardly the most interesting thing about her. After a more than five-decade-long modeling career, Musk continues to thrwart the industry's limited beauty standards, and she's an outspoken proponent of banning the term "anti-aging" from the cosmetics biz.
Source: Instagram
At 89 years young, Helen Van "Baddie" Winkle has taken the interwebs by storm as perhaps the funkiest "Insta-grandma" out there. Her over 3 million Instagram followers can't get enough of her zant style, sunny personality, and sex positive messaging — and neither can advertisers. Her wide range of endorsements run the gamut from edgy, millennial-oriented fashion brands to Smirnoff ICE.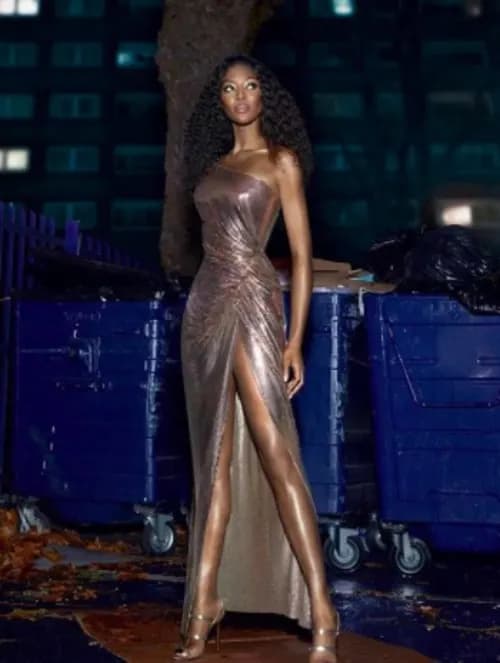 Source: Instagram

Campbell is 47 years old and still an empowering British model, singer and actress. She became the first black woman on the cover of French Vogue at just 18, and then the first black model on the cover of Time. Today she's an activist fighting for diversity on the runways.
--
AnnaMarie Houlis is a multimedia journalist and an adventure aficionado with a keen cultural curiosity and an affinity for solo travel. She's an editor by day and a travel blogger at HerReport.org by night.