Sweatpant sales are off the charts. And we get why. For six months and counting now, we've been mostly stuck inside our homes. Many of us haven't returned to offices yet and aren't sure we're going to. The break from having to hold ourselves to certain (patriarchal) standards of appearance has, in some ways, been a welcome one. But how we dress can also have a real, psychological impact on how good we feel, especially when we're dressing for ourselves and not others.
So although fall may usually provoke cheers for leggings and chai lattes, this year we're looking forward to swapping out the leggings bit — at least some of the time! Below, here are 15 ideas for elevated WFH looks that, while still being cozy and autumnal, will also make you feel a little special.
1. The Antidote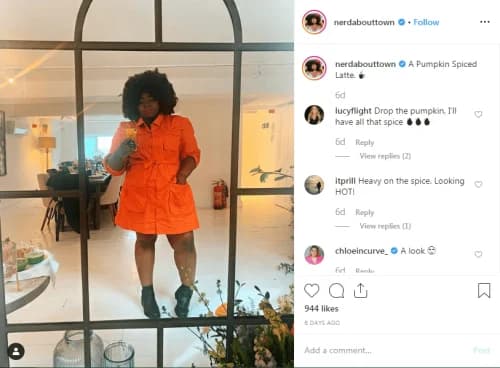 Break out your boldest colors on that first rainy, dreary autumn day. And with or without tights, a shirt dress is a one-and-done way to be put together, trendy and totally comfortable. Not a bad way to combat those Blue Monday vibes.
2. Trousers Trump Pants
Anybody can wear pants. And slacks are for grandmas (which you totally pull off, Nana!). But to put together a real look for your fall wardrobe, you need to get you some trousers. There's a GQ air about any ensemble that involves them, and for good reason. Trousers are more about tailoring, less about the whims of trends. They have structure, not stretch. This season's come in high waists with a wider leg. Choose from loads of colors and textures to do what feels like you.
3. Neck Life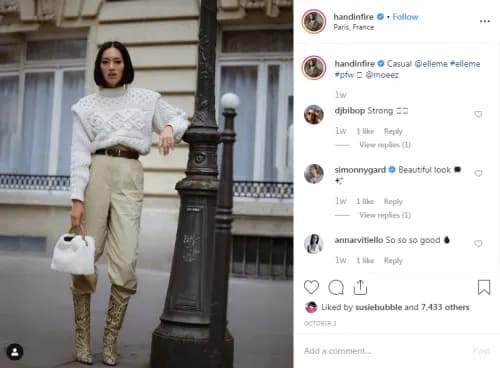 Bulky or trim, patterned, textured or plain, turtlenecks are a win for fall work outfits when those chilly days finally settle in. Pair a shorter, bulkier take with some high-waisted trousers, or belt a long blousy version over a skirt and tights. Don't rule out a good mock turtleneck like this one, either.
4. #cozy #mood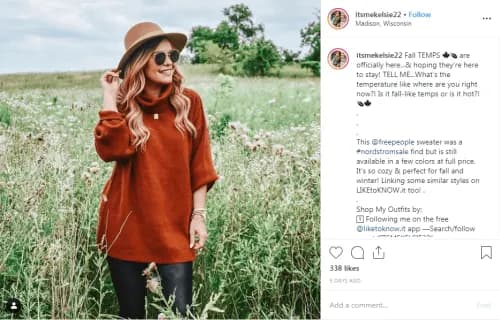 Where does it say that the big cozy sweater has to be sloppy and not dressy? Free yourself from the over-sized sweatshirt mentality, and get you the softest, pretties, coziest sweater you can find. Structure is key: think "big," not "giant." And points for scoring one in some of the season's coolest warm colors, like rust, goldenrod or olive.
5. The T-shirt (and attitude) Upgrade
Blazers are a forever wardrobe staple. Having one means you can mix casual pieces like t-shirts into your fall work outfits without ever looking sloppy. Tie dye patterns are fun and modern, as are prints, but they all get an instant upgrade with positive slogans like this.
6. Tighten Up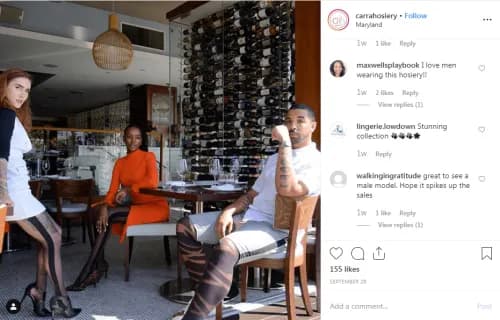 Simple nylons are... nice. But tights? Tights of endless colors and patterns? Yes, please! When it comes to hosiery, tights do more than just keep your legs warm or help you adhere to the more arcane of office dress codes (no bare legs? Pshh). They add style, flair and flavor. In short, a fun pair of tights can get you through the blah-est of Thursdays.
7. Walkin' Boots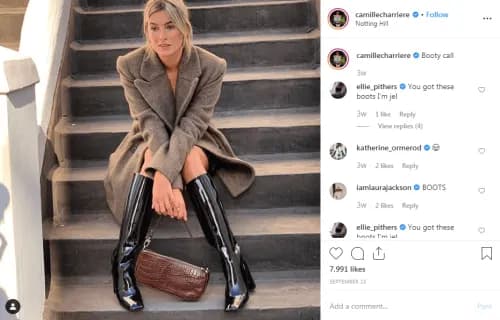 What is it that's so satisfying about a pair of tall boots? Is it warm dry feet meets fashion? Possibly. Whatever it is about this look that makes your heart sing, rejoice in the fact that tall boots — with skirts or dresses, with culottes or trousers — are totally, totally in.
8. Tiny Purse, Big Payoff
Well OK, so maybe the teensiest of the tiny bag movement isn't quite practical. But hey, minimalism and going zen is big, right? Think of this trend as an opportunity to de-clutter your life by way of paring down your purse "essentials." How great would it feel to walk out of your house with everything you need inside that one little, super cute, brightly colored/patterned/patent leather purse?
9. Menswear Don't Care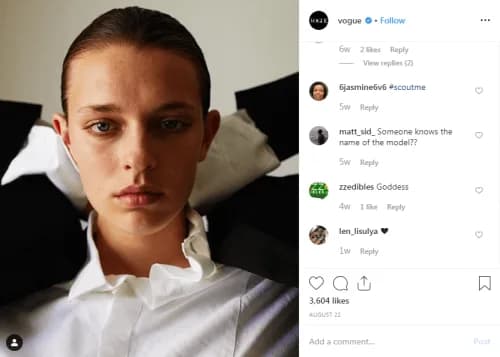 Sometimes you just feel like buttoning up. That crisp in the air every autumn reminds us that there's a whole world of fashion beyond the breezy skirts we've worn all summer. A men's sharp white button down embodies this feeling, but don't stop there. Trousers, waistcoats, vests, suits... Go ahead and raid the men's section for your next wardrobe upgrade.
10. Trench Coat Redux
So the classic trench will never not be a must-have. The endless options for cut, color and fabric keep it a perennial go-to. But this year a new iteration is thrown into the mix: the cape. Why? Capes have a fancier, less workaday flair than the trench. And they can accommodate the bolder colors, fabrics and a faux-anything attitude that is as fun for date night as it is wearable for a Wednesday.
11. *says yes to satin*
This glossy weave is a classic luxe look. It's so shiny! So fancy! So many pretty colors! So think of this fall as an opportunity to mix fancy fun in with more practical cuts and fabrics. How you make that work with your new fall work outfits is what's so fun about fashion, really. You choose the "rules" that work for you.
12. Tartan Tuesday
Nothing says autumn like busting out your favorite flannel. Take that cozy weekend look to the office by finding structured pieces in your favorite tartan pattern. This blazer? That added layer of flair from pairing it with those peeky polka dots? Totally works for the boardroom.
13. Bosses Be Bold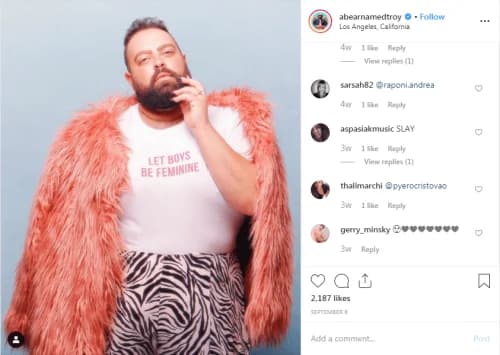 OK, so maybe this exact look isn't for everyone... or for the office. What does translate? That attitude. Don't shy away from any of the fabulous cuts, textures or colors this season has to offer. After all, Mother Nature's putting on a show. Why not follow suit? The key to adding something as loud as these pants (or, for true bosses, that faux fur shrug) is to tone down everything else. One big piece will make your whole look pop.
14. Culotte-a Love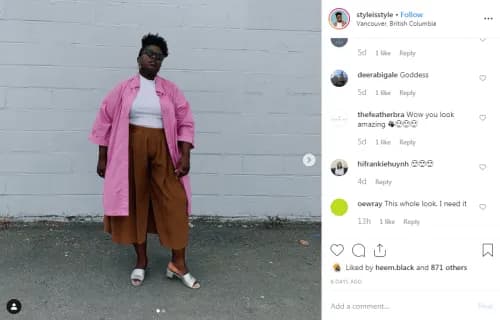 Not quite pants, definitely not shorts. Culottes are a wonderful transitional piece to mix into your fall work outfits' rotation. They're on trend and also comfy (which is its own trend, this season). Wear with flats, boots or heels, on the weekend or on a Wednesday. And just like everywhere else this season, bold shades are a favorite.
15. (insert Purple Rain joke here)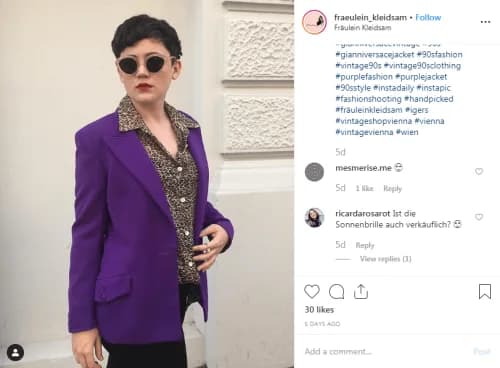 Fresh off the runway, adding this one unexpected color to the palette of your new fall work outfits will leave you covered in that new trend smell. And it's not just deep royal purple popping up, either. Everything from lavender to eggplant is a go, so you can find the right-for-you shade and work it.