Whether you work at a casual startup, or in a traditional corporate world, your wardrobe will need updating when you're pregnant. Fortunately, women have plenty of access to great options, thanks to online shopping and an increased awareness by retailers of professional, pregnant women in the workplace.
And whether you're looking for one item in particular, or a new company to check out, our list offers something for everyone.
Maternity Blazers
Dressing up a maternity tank, tee, or blouse is easy with a classic, modern blazer. You won't break the bank, either, with these choices that all come in under $70.
Nordstrom $60 and up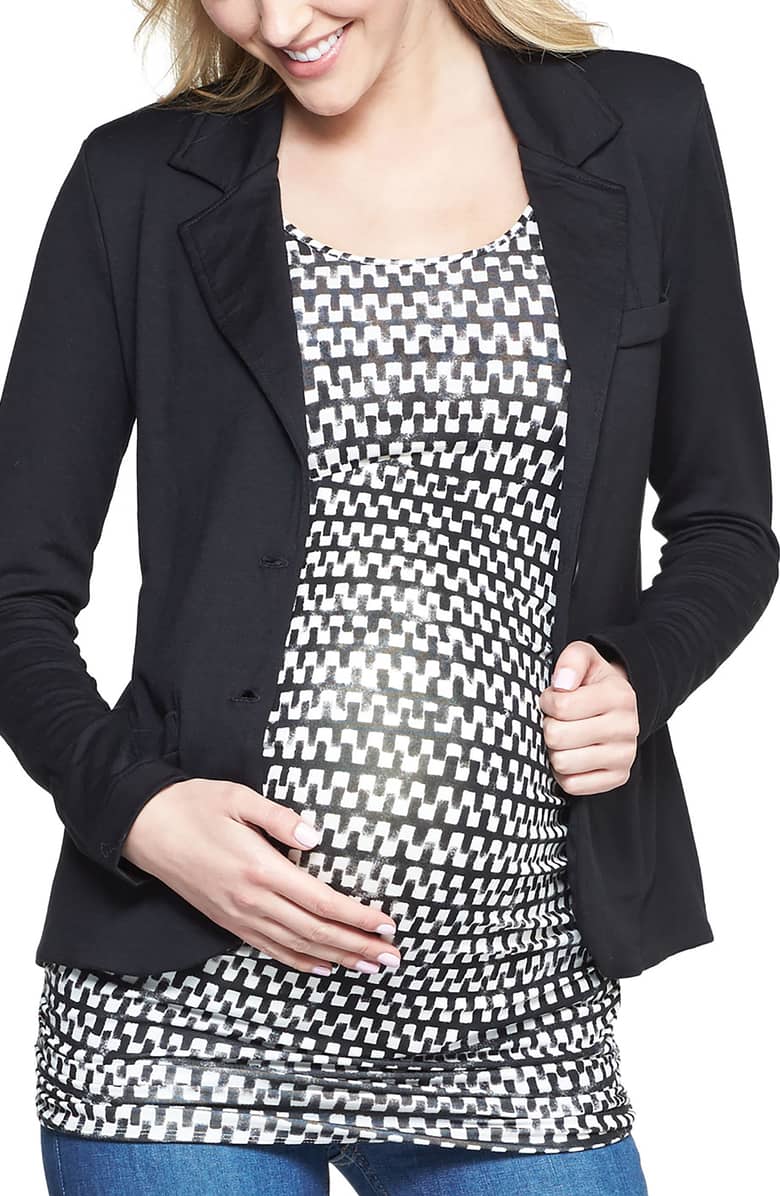 Image via Nordstrom


Destination Maternity $50 and up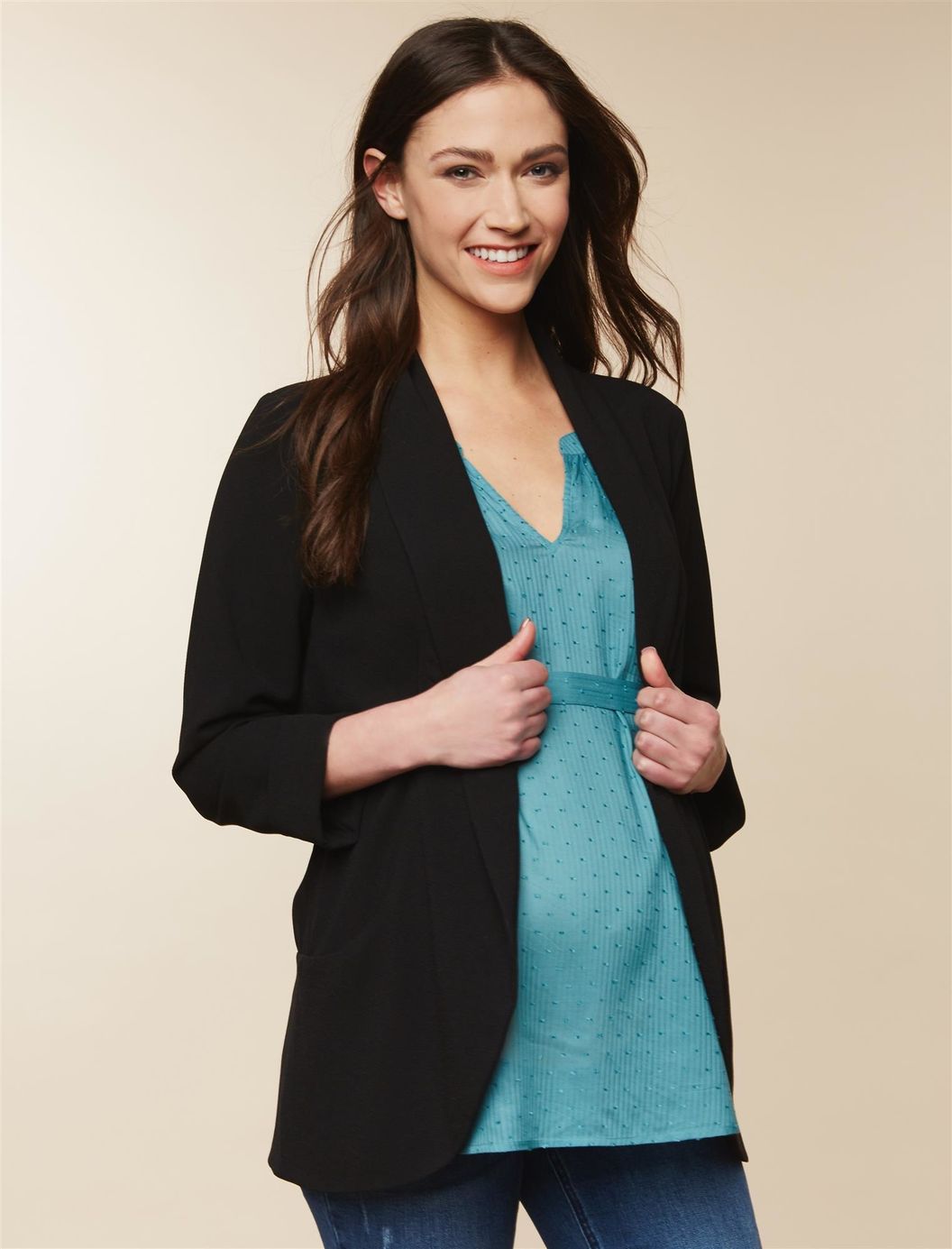 Image via Destination Maternity
Pink Blush $30 and up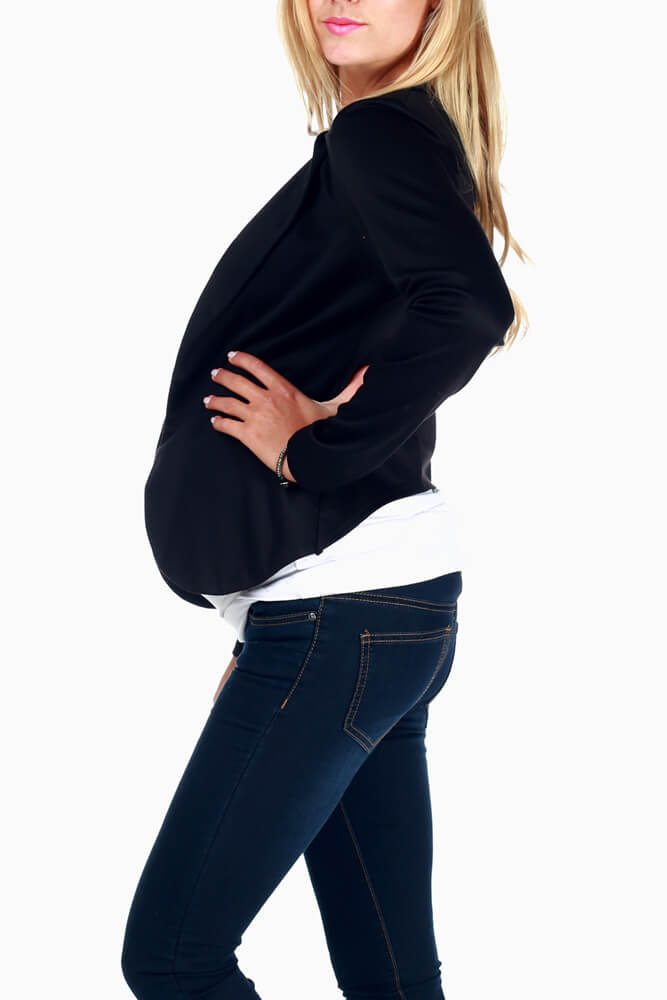 Image via Pink Blush
Maternity Work Blouses and Tops
Perfectly professional blouses and tops for under your blazer, sweater or cardigan, or to wear solo with slacks, jeans, or a skirt. For warmer weather, try tunics, caftans, and other breezy, light and loose styles. When it's chillier out, break out the close-fitting shirts with longer sleeves and thicker materials.
Pink Blush $35 and up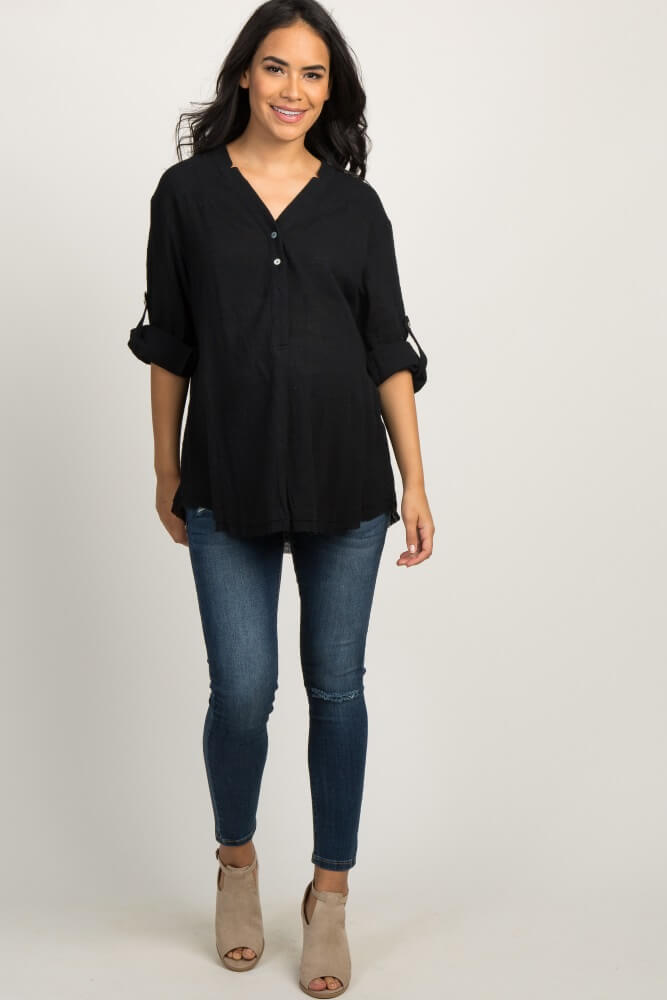 Image via Pink Blush
Etsy $50 and up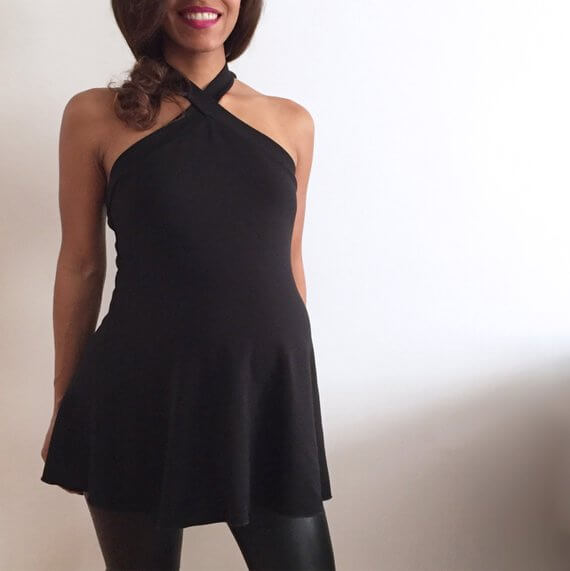 Image via LaDiwithaBaBy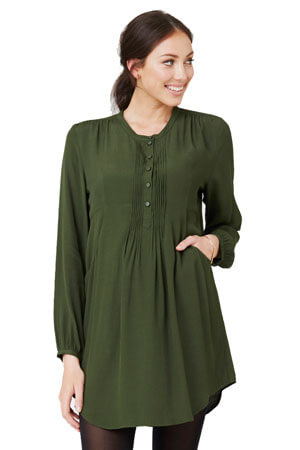 Image via Figure 8 Maternity
Image via My Bump
Professional Maternity Dresses
Sometimes, you just can't deal with pants digging into your waist. Try a dress where you'll have more room to breath and plenty of leg room. Dress it up (or keep warm in those overly cold offices) with a well-cut cardigan, jacket, or shawl.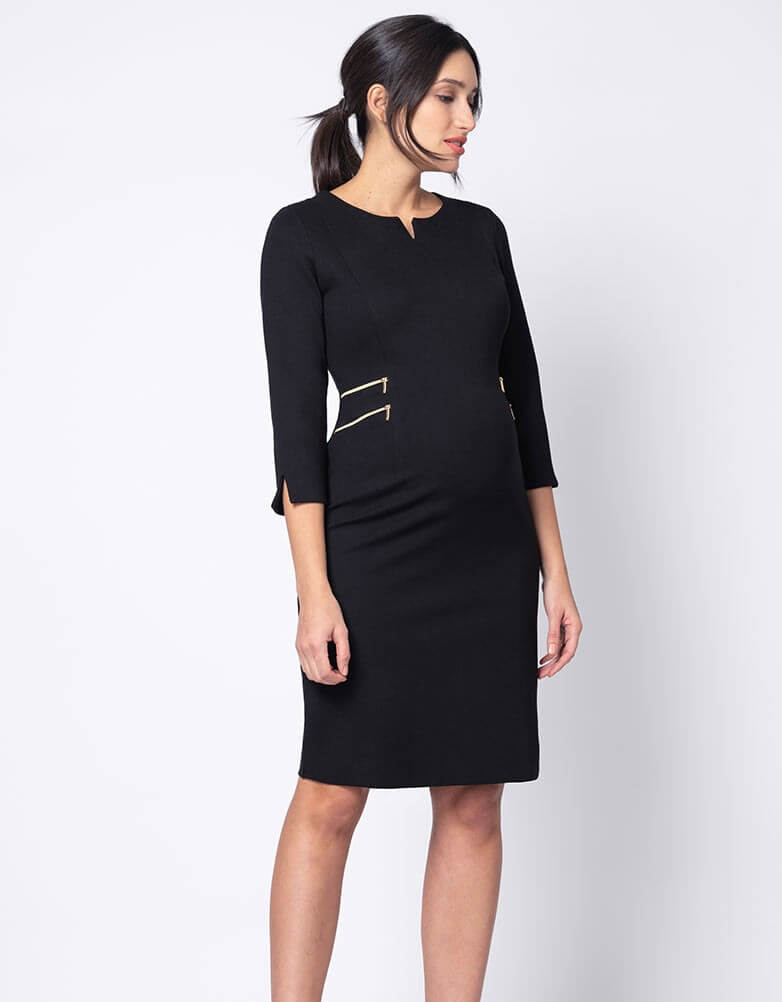 Image via Seraphine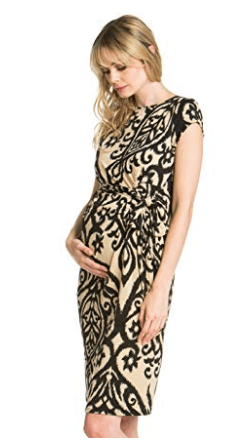 Image via My Bump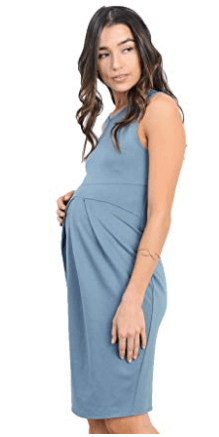 Image via La Clef
Etsy $20 and up
With Etsy, you'll find everything ranging from dreamy, goddess dresses (for maternity photoshoots or a more casual office), to perfectly fitted, bodycon dresses ideal for a slick work look.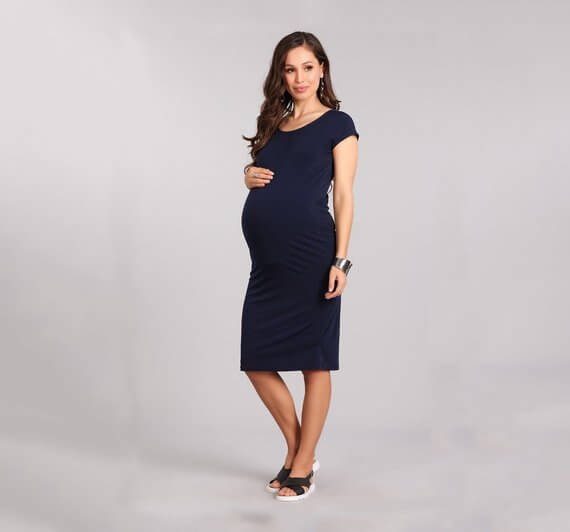 Image via PieceOfJoy USA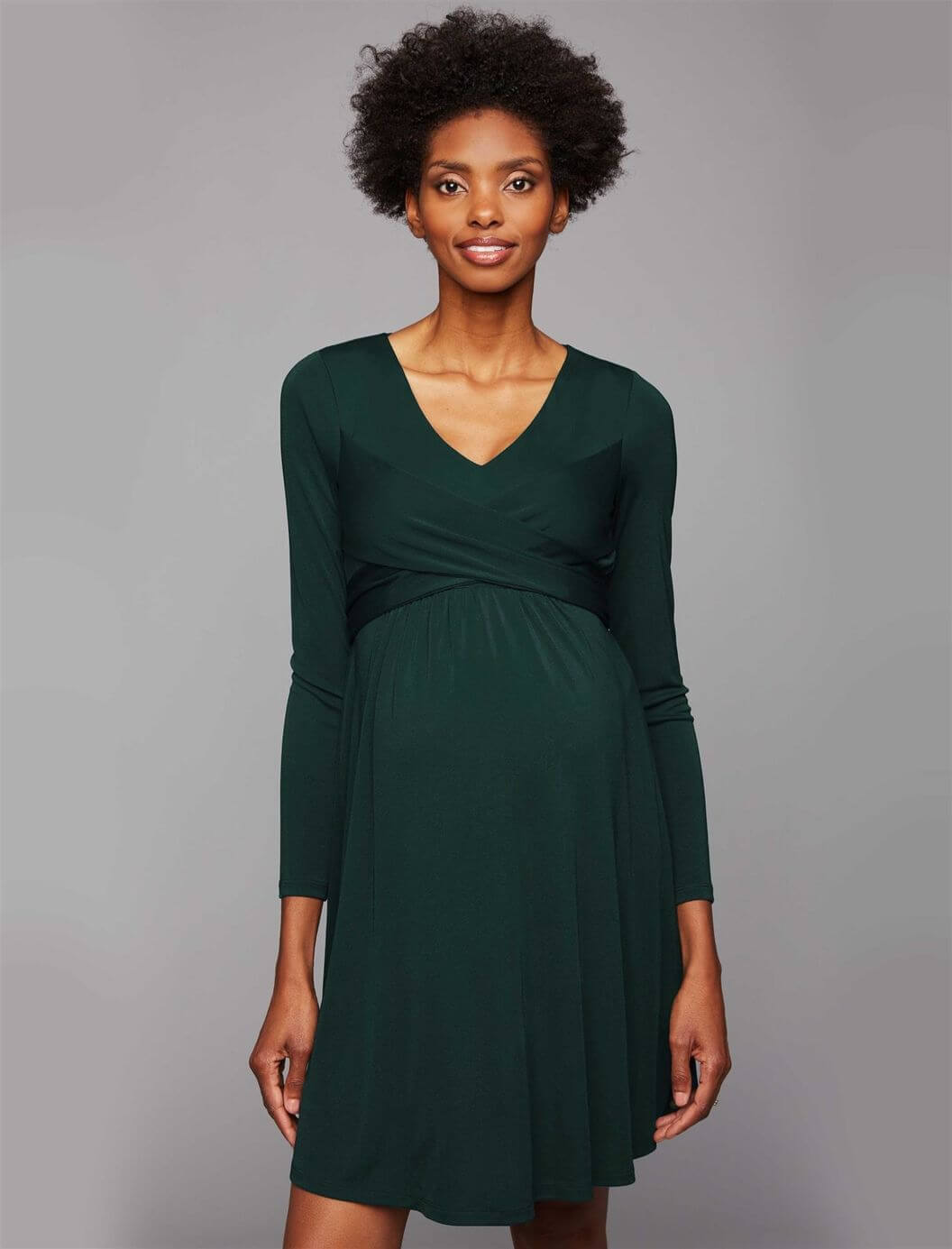 Image via A Pea in the Pod
Maternity Slacks and Dress Pants
When it's colder out, or you just feel like wearing pants, maternity slacks are where it's at once you outgrow those pants extenders. Fortunately, you're not relegated to dowdy styles. You'll find tailored, well-cut pants at a number of convenient online retailers, just perfect to add to your maternity capsule wardrobe.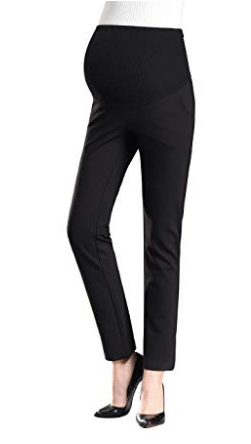 Image via Foucome
Asos $30 and up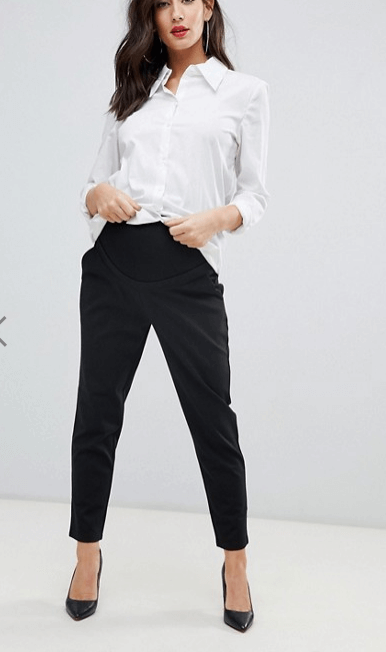 Image via Asos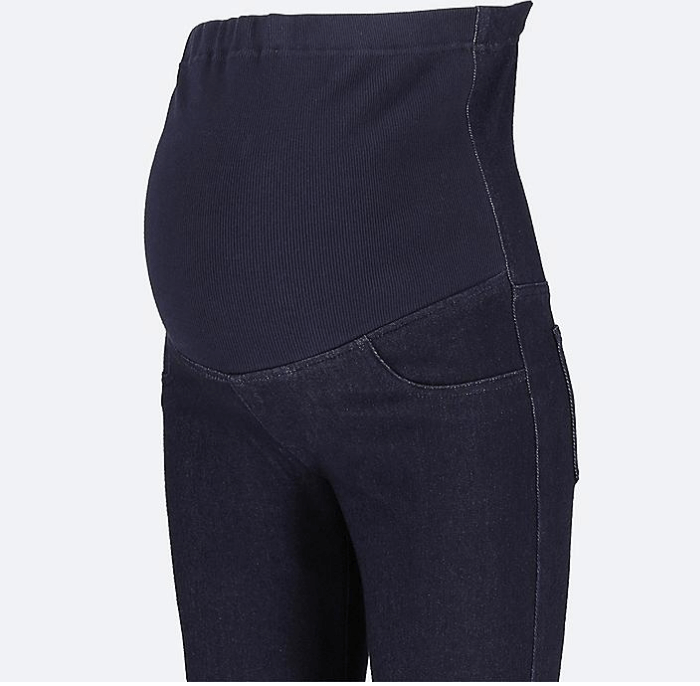 Image via Uniqlo
If you're looking for more outfit choices to add to your roster while you're pregnant, check out maternity Halloween costumes, workout clothes you can wear with a belly, and for after, the best clothes to wear while pumping at work.
Don't miss out on articles like these. Sign up!