My friend Julie worked in a creative industry for several years before realizing it was time for a change. She decided
project management
was a natural fit. Now in her second role as a project manager, Julie works at a large tech company.
"I've always been super organized and type A, and I felt like in my previous role, the part of it I was best at, was project management," she said. "I knew that if I went into that role specifically, not only would my natural tendencies be used to their best advantage, but I could explore many different industries and have a lot of opportunities since so many different types of companies need project managers."
Many jobs, industries, and positions require project management for at least some assignments, even if the
title of the role is not project manager.
And many companies do employ project managers to ensure that large-scale projects run smoothly and efficiently. But what exactly is a project manager? What does she do? Can someone in a different line of work transition it a
PM role
? And how does someone performing this type of work become successful at it? Read on to learn about the ins and outs of project management.
What is a project manager?
Most broadly, a project manager (PM) oversees projects within a company, working under a
program manager
. She works on coordinating and keeping track of different aspects of the project, such as the budget and timeline. She is also responsible for working with and among different departments and personnel involved with the project, defining the objectives of and roles within it, and educating new participants on the details and scope of the assignment. Often, she is involved in
measuring the results of the project
—whether it was successful and what could be done differently in the future.
There are many different types of PMs and roles that they take on depending on the nature and scope of the project. Depending on the industry, a more specific type of PM may be required for certain projects.
What is a digital project manager?
A digital project manager (DPM) manages online projects. Like every type of PM, she plans, tracks, budgets, and works with personnel on the project—only she'll use project management software and other digital
tools
to specifically work on and execute online projects.
What is a technical project manager?
A technical project manager (TPM) requires technical know-how along with the organization skills of a project manager. The specific technical knowledge depends on the project and the industry. For instance, if the team is setting up a new device or system, the TPM must have knowledge of how that system is created and will work effectively. Her technical knowledge can inform and guide the project and will allow her to effectively communicate with other personnel, most of whom have this technical proficiency, too, working on it.
What is a construction project manager?
Construction project management is just what it sounds like: project management specifically in a construction context. Along with general project management skills, a construction project manager (CPM) needs to have knowledge of other areas as well, such as safety management, to ensure that construction projects run smoothly. She is also often involved in the bidding process for construction projects, unlike other types of PMs.
What is the role of a project manager?
"A project manager's job is to make sure everyone else's lives are the most organized they can possibly be so that they can be efficient with their time," Julie said. Essentially, she is there to oversee, plan, and make sure the project is executed successfully—and keep everything under control during each stage.
A project manager's role and day to day schedule can vary considerably depending on the industry, company, and specific project. "My day looks totally different at my current job than it did at my last job, even though they were both project manager positions," Julie noted. "I think it just depends on the industry."
Even within her current position, Julie's schedule can be completely different from one day to the next. However, there are still some typical tasks and duties she performs routinely.
A Project Manager's Schedule
Julie usually begins her day by tackling her inbox, answering questions and addressing anything that she can deal with right away, as well as approving time cards and expense reports from her team. She'll also make notes of issues she'll need to look at later. Next, she might have a meeting with her boss to discuss the status of projects and get her input or clarification on anything out of the ordinary.
After lunch, she'll look at the more pressing items on her to-do list. "That might include assigning team members to upcoming projects, sending out communications to make plans or organize those projects, reviewing and editing reports from previous projects, updating status documents that are shared out with the larger organization, or filing requests for updates to the tools my team uses," she said.
In the afternoon, Julie usually has at least one meeting with her own team members or members of the teams with which she collaborates. She'll also look at "bigger-picture" considerations, such as where and how the project is going overall, if the team has the tools and resources necessary to achieve the results they want, and if they are communicating successfully with each other and stakeholders.
Project manager salary
As with most jobs, a project manager's salary can vary considerably based on experience, location, industry, and other factors.
According to Glassdoor, the national average salary for project managers is around $80,000. Meanwhile, a project coordinator's salary is averaged at $51,000 nationally, while a senior project manager makes around $100,000.
However, cities in which the cost of living is higher and there is greater demand for the role tend to offer higher salaries. For instance, in New York, Glassdoor reports the average project manager salary of around $88,000 annually.
Professionals with special knowledge or skills can expect to make a higher salary on average. For example, technical project managers make around $95,000-100,000 annually on average. Construction project managers report salaries of around $90,000, while digital project managers earn a bit less at around $77,000 per year. However, fewer people hold this title than the less specific title of project manager, and the role is relatively new in comparison, so people may have fewer years of experience in this type of position.
Obtaining certifications in project management can help you earn a higher salary.
Project manager certifications
Project managers may improve their salaries, skills, and career prospects by gaining professional certifications. Common project management certifications include:
A certification granted by the Project Management Institute, Project Management Professional (PMP) is recognized in approximately 210 countries worldwide. According to the PMI website, individuals who are PMP certified make on average 20% more than project managers who don't have the certification. The exam is based on knowledge and mastery of the following areas:
• Initiating
• Planning
• Executing
• Monitoring and controlling
• Closing
Also given by PMI, PMI-ACP recognizes project managers who apply agile principles to their projects. According to the
Agile Alliance
, the 12 principles of agile project management include:
"1. Our highest priority is to satisfy the customer through early and continuous delivery of valuable software.
2. Welcome changing requirements, even late in development. Agile processes harness change for the customer's competitive advantage.
3. Deliver working software frequently, from a couple of weeks to a couple of months, with a preference to the shorter timescale.
4. Business people and developers must work together daily throughout the project.
5. Build projects around motivated individuals. Give them the environment and support they need, and trust them to get the job done.
6. The most efficient and effective method of conveying information to and within a development team is face-to-face conversation.
7. Working software is the primary measure of progress.
8. Agile processes promote sustainable development. The sponsors, developers, and users should be able to maintain a constant pace indefinitely.
9. Continuous attention to technical excellence and good design enhances agility.
10. Simplicity — the art of maximizing the amount of work not done — is essential.
11. The best architectures, requirements, and designs emerge from self-organizing teams.
12. At regular intervals, the team reflects on how to become more effective, then tunes and adjusts its behavior accordingly.
The PMP-ACP exam addresses agile approaches including Scrum, Kanban, Lean, extreme programming (XP), and test-driven development (TDD).
Generally focusing on the delivery of technology, Scrum is an agile project management framework that makes processes and complexities of given project more transparent to improve efficiency. Scrum.org offers three "Professional Scrum Master" certifications—PSM Assessments I, II, and III—that assess project managers' knowledge of and ability to apply the principles of Scrum. Additional certifications cover other applications of Scrum, such as scaling the framework, leadership, and product ownership.
Attributes a project manager should have
"Organization is definitely number one," Julie said. "We can't let anything slip through the cracks since we maintain the overall direction of the project, so we have to have excellent systems of their own to keep track of where everything is at, and a record of things that need attention, whether in the short term or the long term."
Written and verbal
communication
is another important skill set. "A PM needs to be able to communicate what has been done and what needs to be done clearly and concisely, as well as share out the larger picture so that the team she's working with gets the proper recognition and isn't overwhelmed with extra work when they are already maxed out," Julie explained.
Additionally, project managers must have excellent people skills, since they are responsible for working with and connecting various people and departments to achieve the necessary objectives and results, as well as conveying ideas to other people involved with the project and stakeholders. Leadership, of course, is another important skill for a PM to have.
Project management: Is it for you?
Are you considering project management as a career path? Perhaps you manage projects as part of your current job and are thinking about making it a full-time role or are looking into new possibilities. Maybe you're a current PM and want to make the most of your position and bring new perspectives or qualities to it. Or, you're wondering how PMs fit into the grand scheme of things at your company and with your team.
If you're thinking of moving into project management from a different role, Julie has some advice. "Be open to opportunities in a variety of industries, and try to pull out the project management aspects of your current job—basically every job has a PM element to it—and speak to those throughout the application and interview process," she said.
About the Career Expert: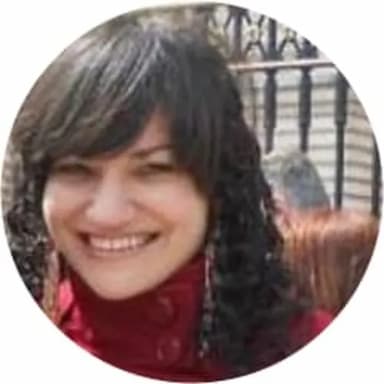 Laura Berlinsky-Schine is a freelance writer and editor based in Brooklyn with her demigod/lab mix Hercules. She specializes in education, technology and career development. She also writes satire and humor, which has appeared in Points in Case, Little Old Lady Comedy, Jane Austen's Wastebasket and The Haven.