Every March, we celebrate the countless impactful contributions women have made and continue to make to the world as part of Women's History Month. Throughout the month, we've posted about amazing women who are not only excelling in their own careers — but also making the world of work better for others.
And, today, we're sharing a list of nine fantastic companies who are continuously helping to make work better for women! Read on to explore how these companies are making a difference for people like you…
Alight Solutions — a leading cloud-based provider of integrated digital human capital and business solutions — believes that diversity should be visible, valued, and sustained throughout the organization, and they are committed to enabling an inclusive culture of belonging that engages all colleagues and grows the diversity of their talent to proudly represent the clients and communities that they serve.
Alight makes it a priority to support women throughout the whole year through groups and programs such as their Women's Professional Network, formal training, education opportunities, global minimum maternity and paternity leave standards, and more. Alight's global workforce reflects their efforts and is made up of 60% women and 45.3% women in leadership at the director and above level.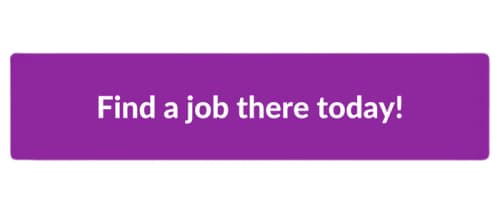 You can design your future with Canva, a global online visual communications platform on a mission to empower the world to design. This woman-founded company's goal is to create an inclusive culture that enables everyone to do the best work of their lives. That's why they provide a range of benefits for women like you, including a generous Vibe and Thrive allowance that puts the power in your hands by enabling you to spend it on whatever best supports your wellbeing.
Canva is recognized as a Work180 Endorsed Employer for All Women. This reflects their continued commitment to the careers of women, trans, and gender-diverse people through benefits and policies supporting diversity, equity, and inclusion.
The Estée Lauder Companies (ELC) celebrated Women's History Month and International Women's Day by reaffirming their founder's belief in the infinite possibilities of all women. Kicking off the month, ELC published a letter from Vice Chairman Sara Moss highlighting progress made on their gender equity goals and commitments. From their groundbreaking women's leadership initiative, Open Doors, to announcing that they are on track to achieve global pay equity in 2023, the company reflected on their intentional and unwavering commitment to creating a world where all women can lead, advance, and thrive.

On International Women's Day, ELC highlighted their partnership with six NGOs, supported through The Estée Lauder Companies Charitable Foundation, which are supporting women and girls globally with the education, life, and leadership skills to advance. In addition, the company's largest employee resource group, the Women's Leadership Network, hosted several events throughout the month for employees worldwide. From gender equity in the supply chain and sharing progress made on gender equity commitments to the fundamental role of education for women and girls, The Estée Lauder Companies is deeply committed to advancing possibilities for women in their business and beyond.
Fannie Mae creates opportunities for people to buy, refinance, or rent a home. They are a leading source of financing for mortgage lenders, on a mission to facilitate equitable and sustainable access to homeownership and quality affordable rental housing across America. They help make possible the popular 30-year, fixed-rate mortgage, which provides homeowners with stable, predictable mortgage payments over the life of the loan. Their tools and resources help homebuyers, homeowners, and renters understand their housing options.
At Fannie Mae, they achieve their mission by empowering everyone who works at the company. From competitive benefits to a Women's ERG that enhances Fannie Mae's people, culture, and business initiatives by developing members' leadership skills, Fannie Mae supports women at every step. And, this month, they recognize the women in this industry who have overcome adversity to help create more equitable access to housing for all.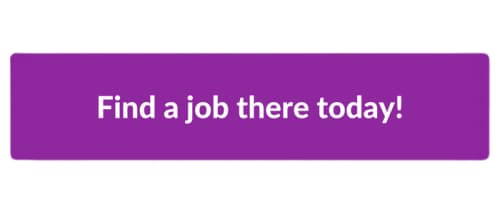 Forcepoint — the leading user and data protection cybersecurity company — knows that fostering connections and nurturing a strong sense of belonging are important drivers of the inclusive and engaged culture they are creating. One way they act on this belief is through their Women in Tech Employee Resource Group (ERG) — which is open to everyone.
In celebration of International Women's Day, some participants of the Women in Tech ERG led a global Teach-Back conversation where people around the world came together virtually for connection and conversation. In the next Women in Tech ERG Teach-Back, leaders will cover the topic of Burnout, drawing learnings from Dr Jacinta Jimenez's book, The Burnout Fix. And, in addition to the Women in Tech Teach-Back, in celebration of IWD this month, Forcepoint will make optional social media content available on their internal connect platform, Forcepoint Go, publish volunteer opportunities with organizations that support women in Tech, and share educational articles about the importance of this cultural holiday. Forcepoint makes it a priority to pause every month of the year to recognize, appreciate, and further their knowledge about holidays and cultural days of importance that matter to their communities.
Freshworks is a fast-growing startup that provides intelligent customer engagement software for businesses of all sizes. And they are committed to fostering an inclusive environment, too. For instance, Freshworks' founders and leaders have committed to the #pledgeforequality campaign in order to increase the representation of women in their offices. They've pledged to have 40% of their global workforce be women by 2023, after previously meeting their goal of having women be one-third of their workforce.
At Freshworks, they are very proud of the women who work at the company and who make their presence felt in every department, be it sales, marketing, finance, engineering, HR, or customer service. They are opening their doors wider and welcoming more women to be a part of Freshworks and contribute to their growth and scale in a significant way. For this year's International Womens' Day, Freshworks showed how they elevate the voices of women via an inspiring conversation.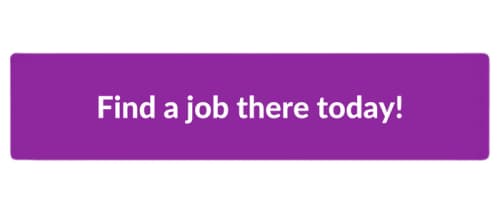 Infosys — a global leader in next-generation digital services and consulting — actively promotes diversity and inclusion in the workplace and provides opportunity to all. From cultivating a culture of inclusiveness to encouraging applied innovation and exploration, Infosys has consciously built a dynamic work environment where open minds unite to navigate further and find their next, together. Infosys is not a technology company powered by people, they are a people company powering technology.
Throughout the year, Infosys makes it a priority to empower women. For instance, they hosted a panel discussion on how we can all embrace equity, diversity, and inclusion in our communities, workplaces, and education system for International Women's Day 2023. They also support women externally, such as through their working with social organizations to bolster women empowerment in India. And these are only a few of the many ways Infosys is advancing women.
Southern California Edison (SCE) is one of the nation's largest electric utilities, but they don't just keep the lights on. Their mission is so much bigger. SCE is fueling the kind of innovation that is changing an entire industry, and quite possibly the planet. And, women are a key part of helping advance their mission to create a clean energy future and a better tomorrow. SCE's commitment to hiring women and advancing their opportunities in their workforce has never been stronger. SCE knows that their teams are stronger whenever and wherever women are present.
For this year's Women History Month, led by their Women's Roundtable Business Resource Group, Southern California Edison's women's groups (CS Lean-In, T&D Women's Network, Women in IT) are hosting a fireside chat with Sandra Quince, CEO of Paradigm for Parity, and Pedro Pizarro, President and CEO of Edison International, to highlight the company's commitment to gender equity. The conversation will be moderated by the EVP and CFO of Edison International, Maria Rigatti. In addition, women trailblazers internal and external to Edison are being highlighted every week through SCE's women's group's newsletter.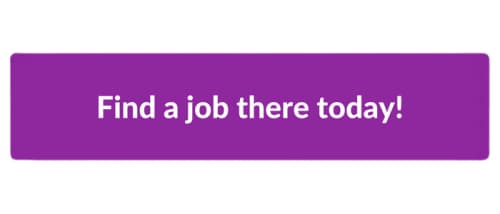 "Our purpose is people." At UKG, this statement is as true for their employees as it is for their customers. UKG strives to create an employee experience that equips and empowers their people with the tools and resources they need to do their most inspired work. And they take great pride in their award-winning workplace culture.
One important aspect of this culture is UKG's employee resource group FIRE (Female Inclusion, Resilience & Excellence) Up, which cultivates an inclusive and supportive community, and their efforts now and throughout the year aim to advance equity for all women. This March, they are hosting events such as: speed networking, book discussions, leadership connections, a session on personal branding, a clothing drive, and several other local and virtual events.
---
Fairygodboss is proud to partner with the companies featured in this article!