Sometimes the best thing to do when you're feeling unmotivated or bored at work is just to take a break. A good movie does wonders when you need a distraction, but just because you're being entertained doesn't mean you can't also get some inspiration. If you want to binge on your Netflix subscription or iTunes account with a good cause in mind, turn to these 18 movies — they'll provide a mental break while also lighting a fire to your career motivation levels!
1. I Am Not Your Guru
This raw film shares a rare glimpse into the life of Tony Robbins, a master of human behavior who cares deeply about others' suffering. This is an inspiring documentary if you feel like you're going through your own rough patch and may inspire you to pursue a career in helping others.
2. Spotlight
Spotlight is about the Boston Globe's investigation of accounts of sexual abuse by local Roman Catholic priests. It tells a story of abuse by those in power and of the underdog pulling through. It's a story of impactful journalism — something we need in a world where journalism is under attack and sexual violence and harassment is pervasive.
3. Happy
This documentary by director Robo Belic looks to answer what makes humans happy. If you're in a rut, unhappy in your current position or industry, this film looks at the latest scientific research coming from positive psychology. It will take you around the world to meet people who claim to have found some semblance of happiness in their own lives to inspire you to find it in yous.
4. Living on One Dollar
If you feel like you need a reality check, Living on One Dollar is a reality-style documentary that follows four college students as they attempt to live in Guatemala for two months where the average citizen can live on as little as a dollar a day.
5. Up in the Air
If you haven't seen George Clooney fire his way across the United States in the most corporate way, you're missing a classic. Technically Clooney's character is a human resources consultant who makes a living providing "termination services." While the transformation of industries is deeply painful for those who have lost jobs and whose skills are now redundant, there's always a business case to be made. For anyone who has ever questioned whether they've become someone they don't like through their work, this film shows it's never too late to change.
6. Elizabeth at 90: A Family Tribute
Okay, so what does a movie about a woman who inherited everything by birthright have to do with your career? She inherited a role ruling over a vast kingdom at the tender age of 25 and lacked any previous governing experience. Still, she stepped up and trusted her instincts and governed a England for 45 years during a period that's now considered the Golden Age. It's a lesson in leadership and growing into roles you think you're not ready to handle.
7. Jiro Dreams Of Sushi
If you're into cooking and wondering why you didn't pursue a career in it, check out Jiro Dreams of Sushi. The film is about passion and devotion to one's craft — and we can all realte to that — as it follows 85-year-old master sushi chef Jiro Ono as he refines his.
8. Set it Up
Are you totally bored at work? If so, maybe you need to spice it up a bit. Get some inspiration from Set it Up, a romantic comedy about two people who work in the same building and are always stuck late. They end up working together to set up their bosses so that, when their bosses would leave early to be together, they could go home at normal hours, too.
9. Ex Machina
If you're a tech-head, Alex Garland's directorial debut Ex Machina is for you. Read: A Humanoid robot named Ava comes to life. The film explores issues relation to artificial intelligence, toxic masculinity and gender dynamics, too, which we all face in the workplace — tech or not.
10. A Serious Man
A Serious Man follows one man as his life collapses in slow fashion. While it may sound depressing and, well, serious, the film is actually a comedy. It'll pick you up if you're feeling like your life is collapsing before you, too.
11. To Kill a Mockingbird
Robert Mulligan's adaptation of Harper Lee's 1960 Pulitzer Prize-winner is a classic. The American Film Institute named Finch, the town lawyer who defends an innocent man with dignity in the face of prejudice, the greatest screen hero of the 20th century. The institute also ranked the film second in its 2006 list of the 100 most inspiring films.
12. Queen of Katwe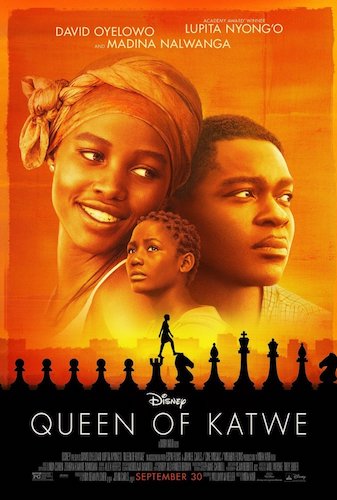 Queen of Katwe is the story of Phiona Mutesi, a Ugandan girl born in the slums who became a chess champion and ultimately helps her family escape a life of poverty. The movie is an inspiration to women by letting them know that they can do anything and can also be the breadwinners for their families.
13. 42
42 is the story of Jackie Robinson's life. As the first African American to play in Major League Baseball in the modern era, this story is an inspiration that proves that you can jump life's hurdles.
14. Southpaw
Southpaw is a boxing movie about a reigning junior middleweight boxing champion who has an impressive career, a family and a lavish lifestyle. But then tragedy strikes and he hits rock bottom. This is the story of how he lifts himself back up.
15. The African Queen
The African Queen (adapted from the 1935 novel of the same name by C.S. Forester) is a romantic adventure shot mostly in Uganda and the Congo. It's set in 1914 as World War I is starting. The film is ultimately a love story but it shows how you can find happiness during rough times.
16. Dangal
This Bollywood movie is based on the true story of an amateur wrestler who trained his daughters to become India's first world-class female champions in the sport. Dangal became the highest-grossing Indian film ever.
17. 13th
If you're looking to change careers because you don't feel like you're contributing the world, watch13th, Ava DuVernay's powerful documentary about how the United States criminal justice system perpetuates slavery via the mass incarceration of black people. It'll get you feeling motivated to get up and do something impactful.
18. The African Doctor
This French comedy-drama about an African doctor and his family moving from Zaire to a small village in the north of France in the '70s is about dealing with racism. It eventually tells the story of how the small community gets over their hatred and rallies behind the family. It's especially relevant at this time, during a worldwide refugee crisis, and it'll make you feel inspired to do something that helps.
...ever think about working in film? Becoming a PA is one of the first steps down that path.
About the Career Expert: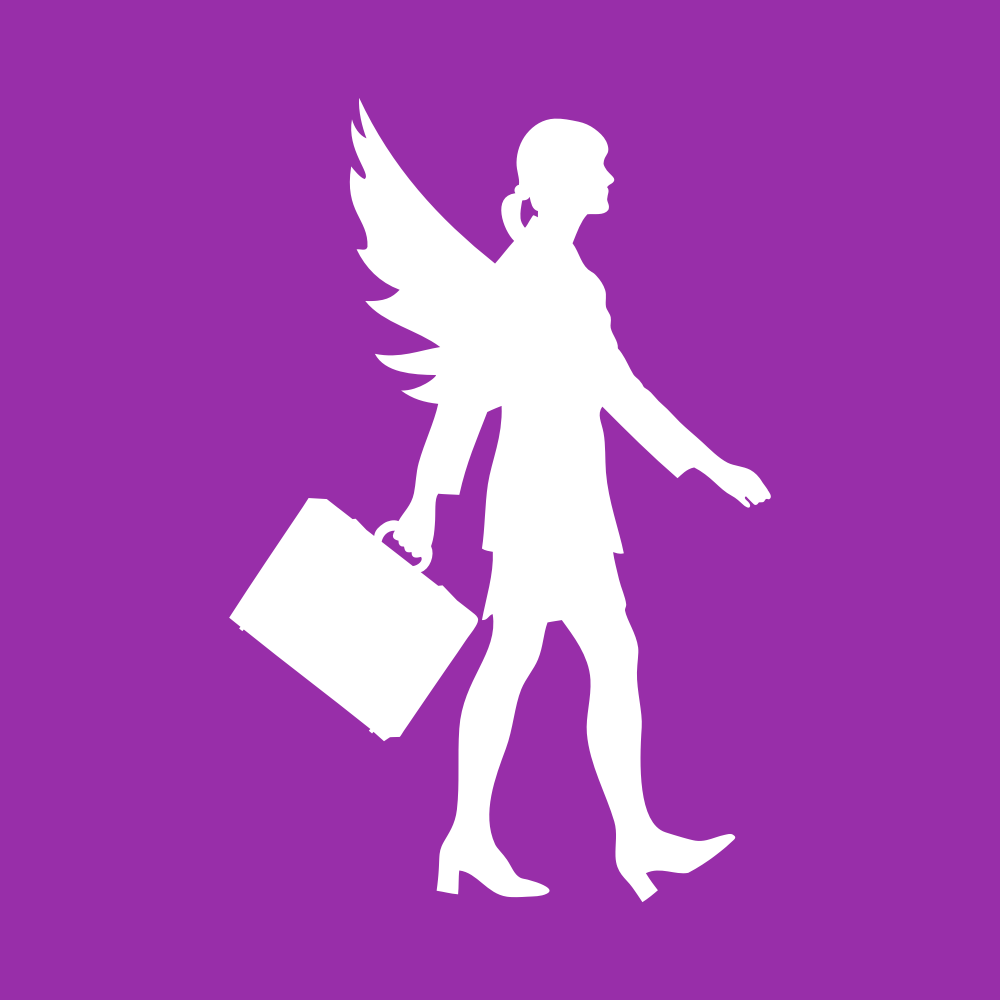 Fairygodboss is the largest online career community for women. Its editorial team is made up of career experts across industries and occupations with a love for sharing professional advice.